The VooDoo Oil Pan is a high-performance billet aluminum upgrade designed for Suzuki Hayabusa owners seeking improved engine efficiency and performance.
The VooDoo 2-Inch Oil Pan is crafted from CNC billet aluminum and boasts a stainless steel swinging pick-up that ensures superior lubricant flow, keeping your engine lubricated for maximum performance. Designed specifically for 1999 to 2023 Suzuki Hayabusas equipped with Sidewinder or Turbo exhaust systems, this oil pan is not compatible with OEM or traditional 4-into-1 exhaust setups.
When it comes to capacity, this Oil Pan doesn't disappoint. With the ability to hold up to 4 quarts of oil, you can rest assured that your engine will maintain its lubrication, reducing friction and wear for a smoother ride.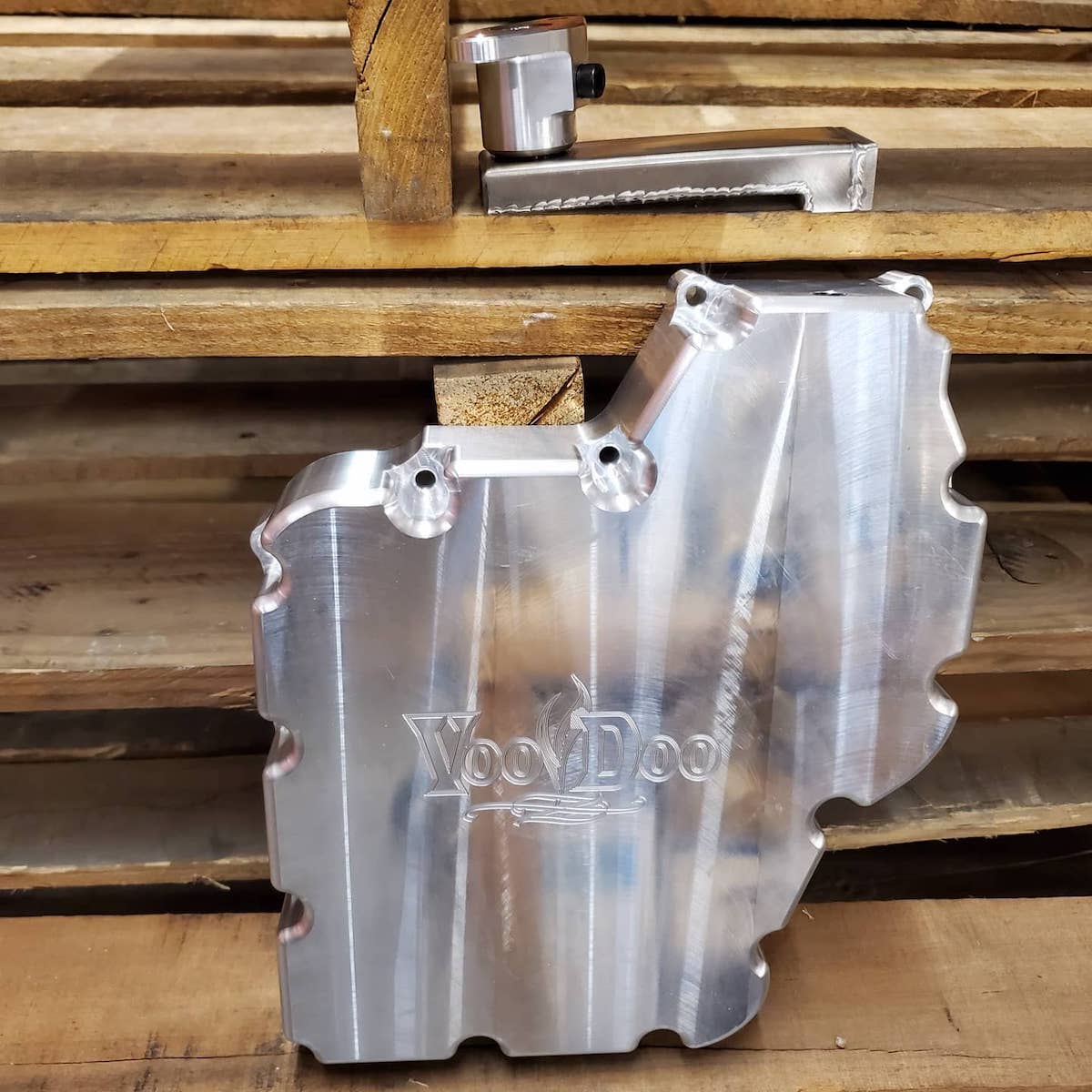 Built to last, this billet oil pan is a durable and reliable choice for Hayabusa enthusiasts who crave top-tier performance. Whether hitting the track or cruising the streets, the $335.99 Oil Pan is designed to keep your Busa's engine running at its best.
---