Mysterious crashes and another different winner as MotoGP returned to Austin, Texas for 2023.
The definition of voodoo: "A religion based on African ancestor worship and practiced chiefly in Haiti: A person who deals in spells and magic." After watching the Austin MotoGP 2023 round at Circuit of The Americas, I believe the truth lies somewhere in the middle. Sunday saw two first-time winners this season and a good 'ole fashion shoot-out between two future MotoGP Riders who gave us a peek, surely, of what's to come in the latter part of the decade.
Moto3 veterans made their presence felt on a challenging track to master. Still, it was voodoo or track gremlins that claimed race leader Ayumu Sasaki and saw a first-time winner in Ivan Ortola, with veterans Jaume Masia and Xavi Artigas rounding out the podium.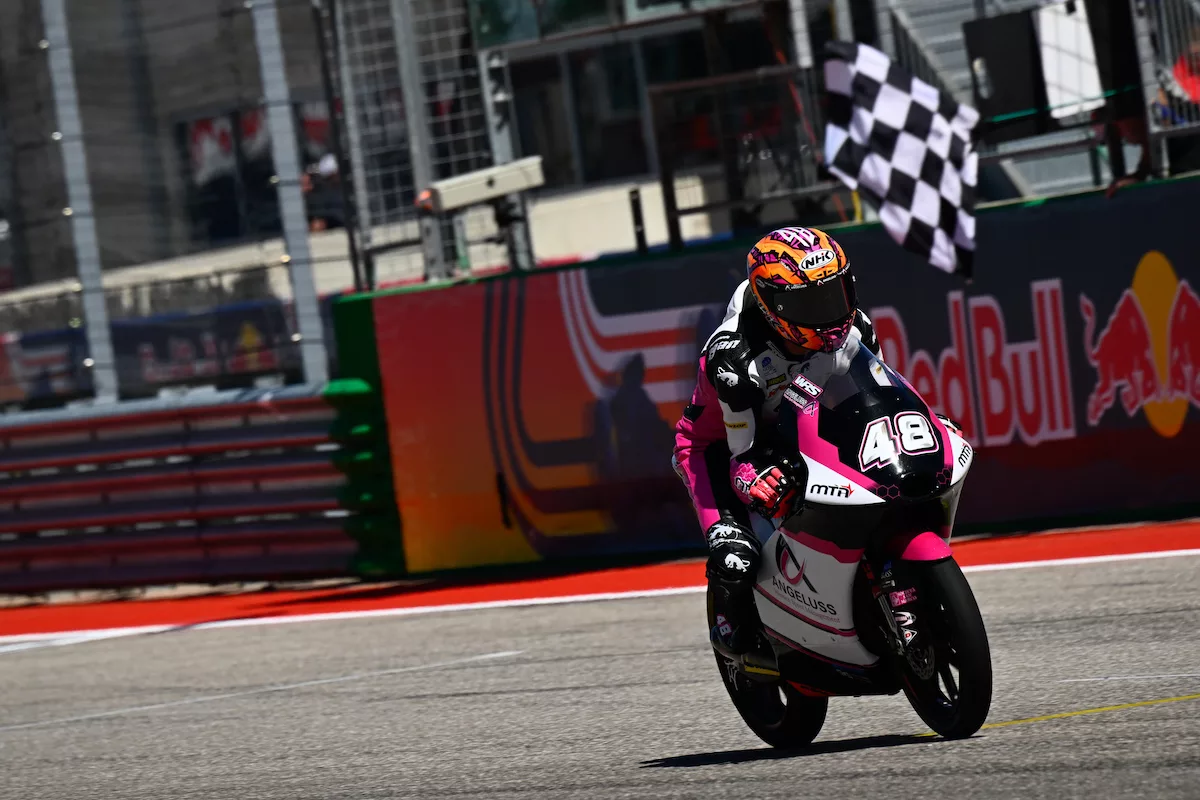 Moto2 turned out to be the race to watch as wunderkind Pedro Acosta and Tony "The Tiger" Arbolino waged a battle for the Moto2 Ages as Acosta stalked Arbolino like a creeper does a hot chick at a nightclub. On the last lap of this 16-lap thriller, Acosta showed why he is being heralded as the next big thing as he made a move on Arbolino and held him off like Sheriff Brody did JAWS on that fateful July afternoon. But, the race wasn't totally voodoo free as new dad, Jake Dixon crashed on The sighting lap, and judging from his reaction, it was definitely voodoo!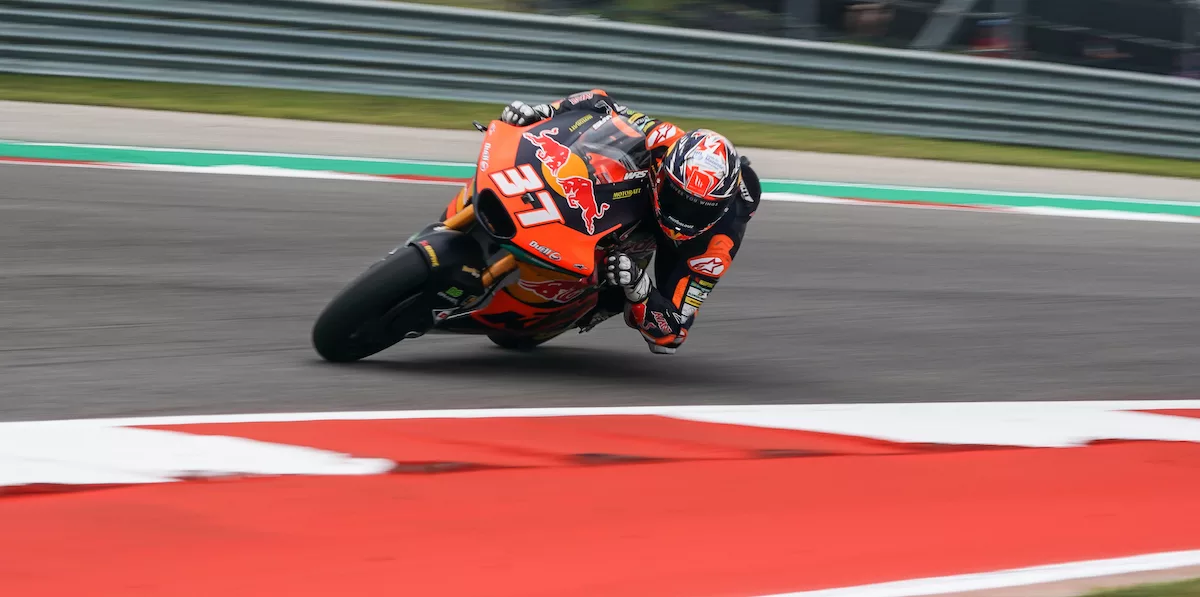 You may as well have broken out an Ouija board for the premier class. Jack Miller and Pecco Bagnaia both crashed for no damn reason. Maverick Vinales with a piss poor start but finished just off the podium, and only 14 riders even finishing the race.
This race had it all, but most importantly, we saw that Alex Rins is still that dude! Rins made history, becoming only the third rider in the MotoGP era to win races for two Japanese manufacturers! Call it black magic, or as I called it, pressure, as Rins rode the rails off a bike with inferior horsepower, but pilot perfected as he may be forced Pecco into a mistake and therefore allowing a third different winner in as many weeks.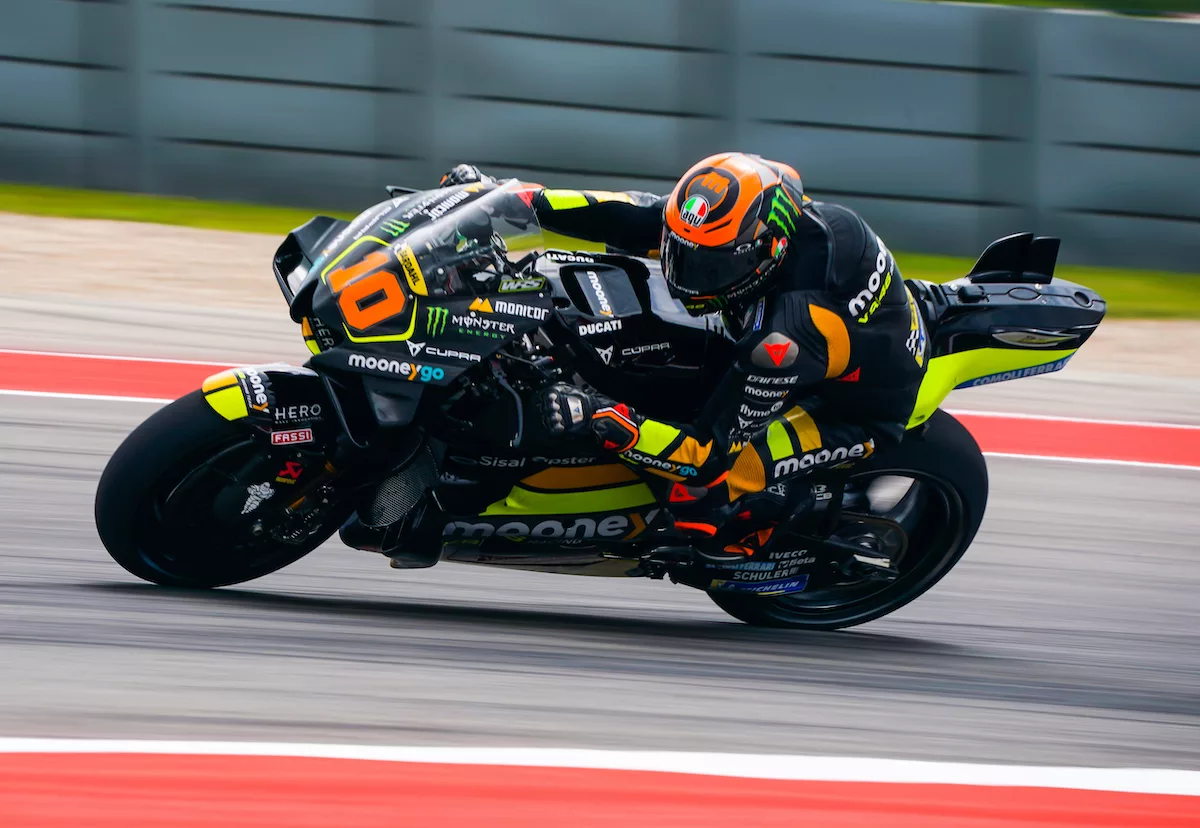 Jack Miller and the rest of the grid suffered similar fates as Pecco, except Brad Binder, who must've had his lucky rabbit's foot tucked in his suit as he crashed but managed to remount and gather a point in a race of attrition.
Sunday's racing was more a race of survival than an exhibition of the Master Class. But make no mistake, Alex Rins performed magic with an LCR Honda machine that hasn't seen the top step of a podium since 2018! Give him his credit where credit is due!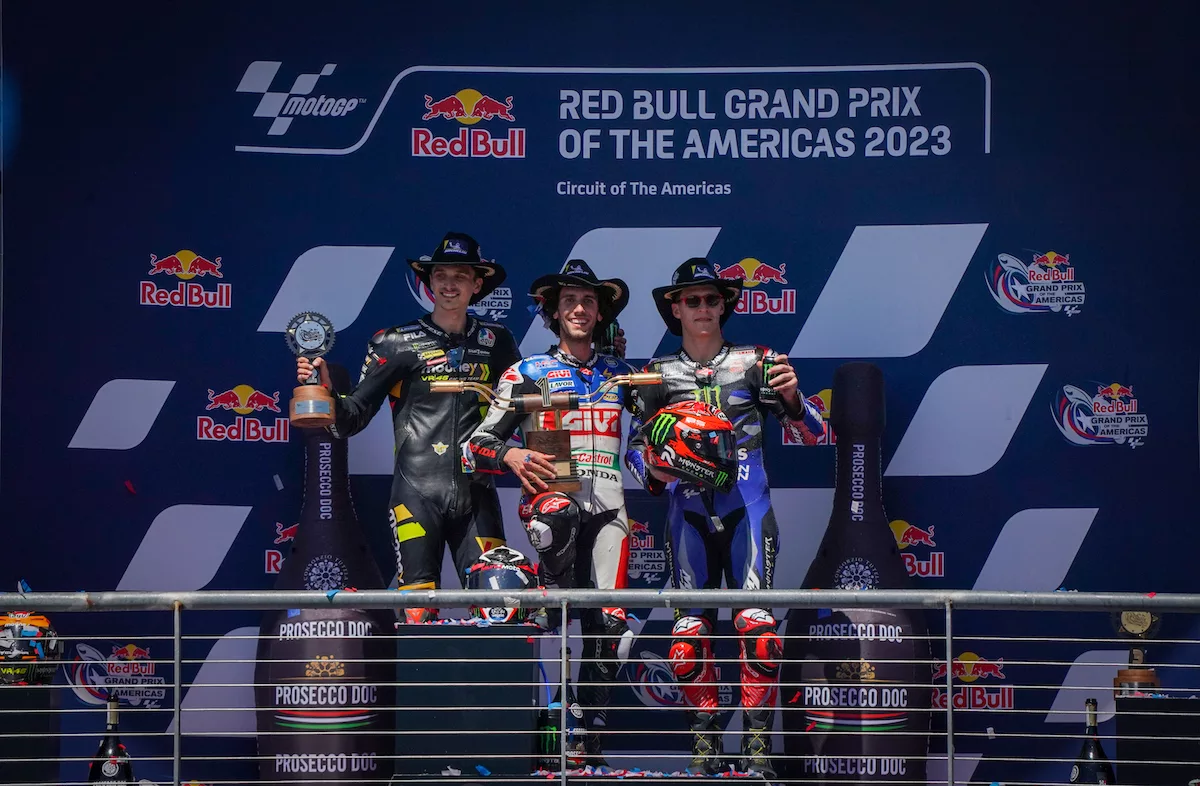 This race saw also Rossi's brother Luca Marini nab his first podium and Fabio Quartararo realizing that he's gonna need some more horses to compete!
The series moves to Europe, and this is where we should see the championship really start to take form. In other words, the sage has been burned, and now the air is clear. And with that, the return of two world champions should make this championship a battle of guts, skill, determination, and less luck! But a lil bit of magic here and there won't hurt.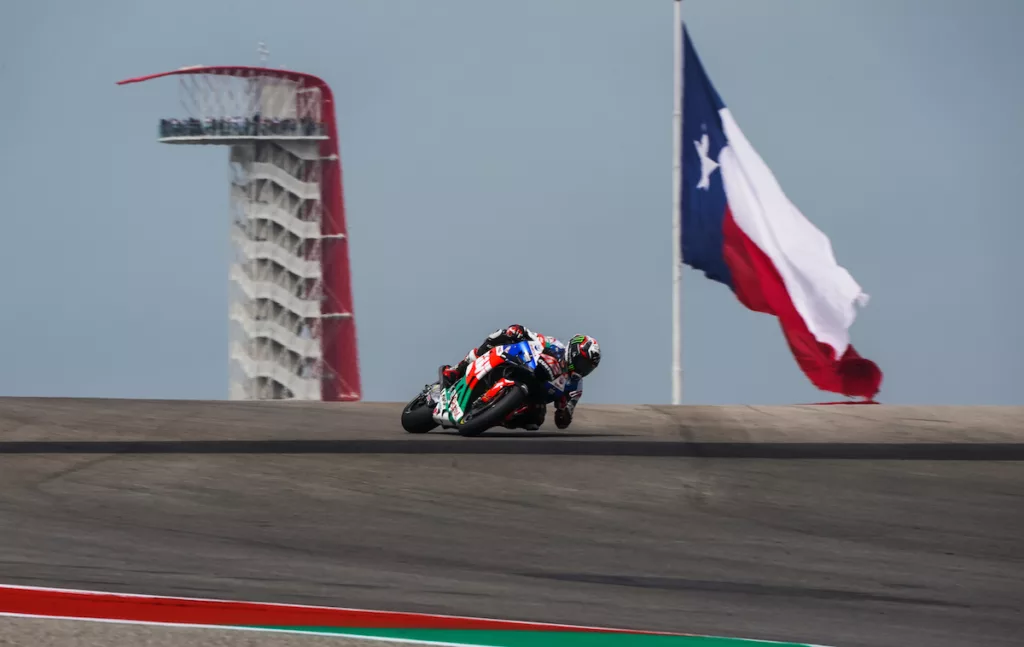 Photos: Anthony Watt
---