The Rookie Sensation, Pedro Acosta claims the title and is crowned the 2021 Moto3 Champion.
Moto3 rookie, Pedro Acosta rode his Red Bull KTM Ajo machine to the number one spot on the podium on Sunday to win the Algarve GP at the Autodromo Internacional do Algarve in Portugal. That race win also secured the young Spaniard the crown as the 2021 Moto3 Champion with a total of 259 championship points.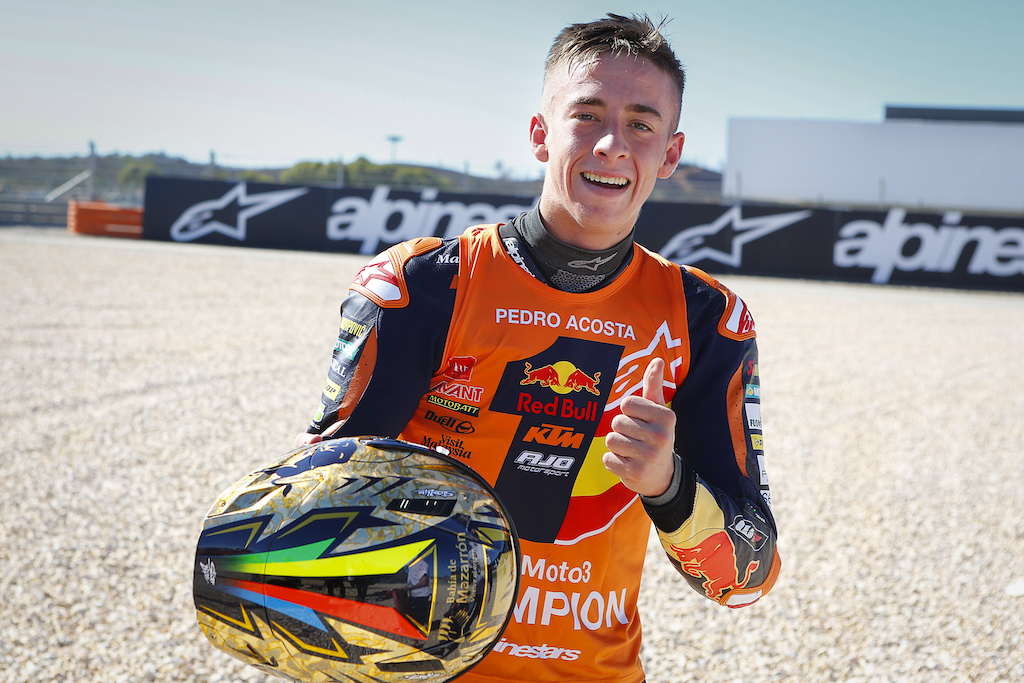 17-year-old Pedro Acosta is the first Moto3 rookie to win a championship since a young Loris Capirossi did so in 1990. Acosta is also the second youngest GP World Champion, once again following behind Loris Capirossi. Further, Acosta is the sixth Spanish rider to win the Moto3 title since the class was introduced in 2012.
The newly crowned champion has already announced that he will be moving up to the Moto2 class in 2022, joining fellow Spaniard Augusto Fernandez at KTM Ajo.
---