Great Britain's Arc Vehicles volleys the electric vehicle market with the impressively engineered and executed Arc Vector Motorcycle.
The electric vehicle market is growing and contributions are coming in from all over the globe. Hailing from Great Britain, Arc Vehicles is making some notable noise with its Arc Vector. Of the many bespoke design elements of the Arc Vector, that made its debut at EICMA in 2018, the one that stands out is that the battery is the chassis.
The full carbon fiber monocoque battery chassis design (fully reg100 certified) optimizes form and function. The battery cells are provided by Samsung and produce an output of 399 volts and feature adaptive regeneration. On a 40 minute full charge (global standard CCS charging interface), the expected range of travel is 200 miles in urban use and 120 miles on the highway, with a top speed of 124 miles per hour and a zero to sixty acceleration of 3.2 seconds.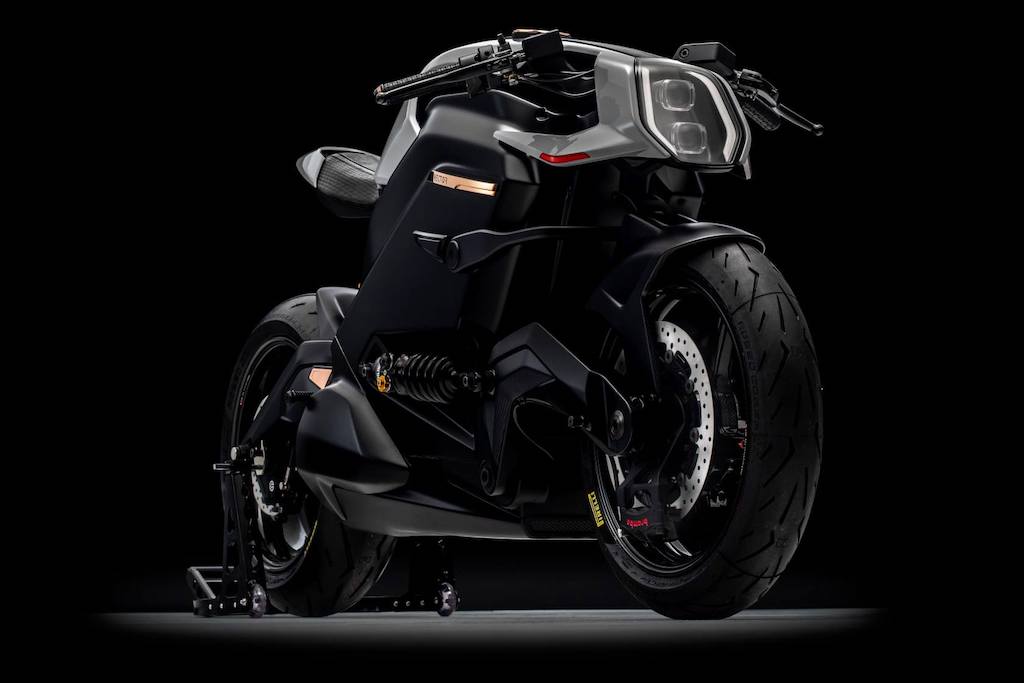 Tipping the scales at 485 pounds, the Arc Vector employs performance components for premium handling and breaking. Utilizing a direct connection scissor and upper wishbone and hub center steering configuration, the carbon fiber front and rear swing arms harmonize with the Ohlins steering damper, as well as the front and rear Ohlins TTX suspension for optimum handling. Brembo Stylema braking components formulate the braking assembly.
The electronics suite of rider aids includes ABS, traction control, selectable ride and environment modes. But Arc Vehicles didn't stop there.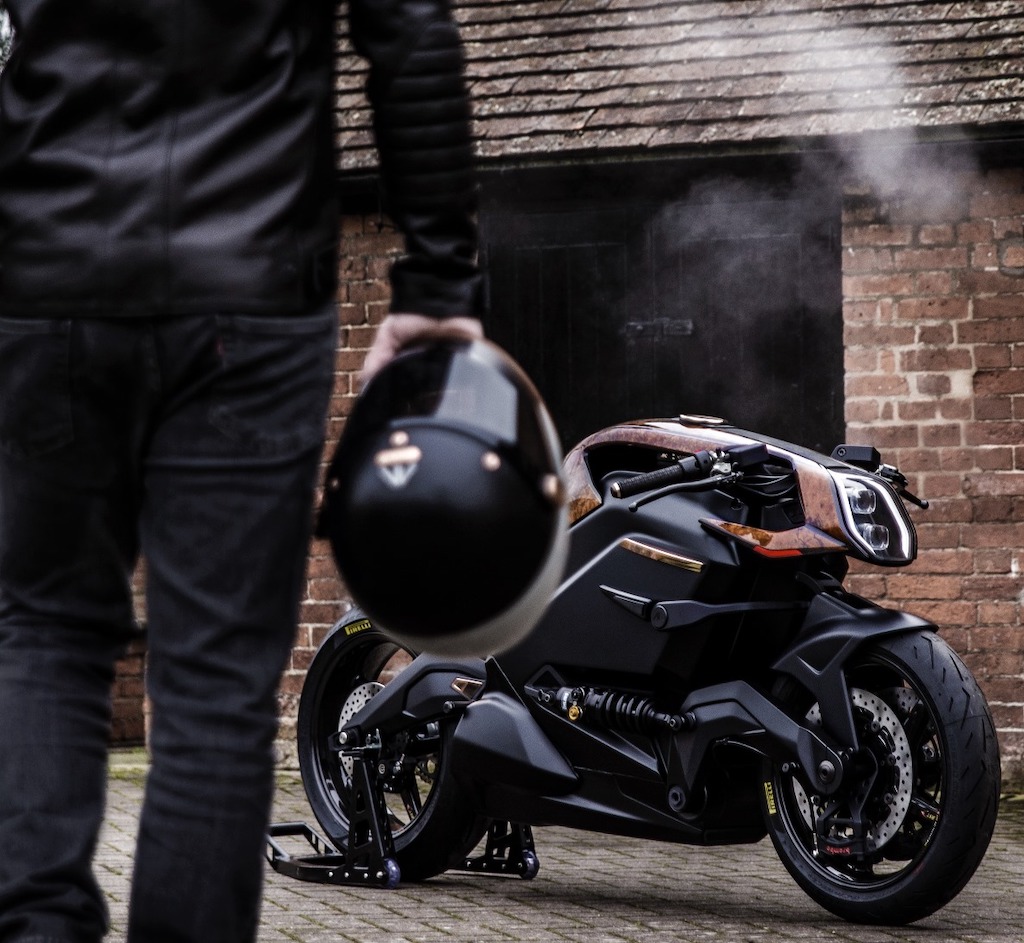 In partnership with Hedon, Arc introduces the Arc Zenith Helmet with projection-based heads up display, which is managed via the controls on the Arc Vector. The heads up display can also be voice-activated.
Then there is the Arc Origin riding jacket. Arc partnered with Knox for this protective apparel that offers deeper rider-to-ride immersion. The Arc Origin operates on three levels: Urban Mode (safety, alerting the rider to dangers), Sports Mode (dynamic position feedback based on G-Force related data), and Euphoric Mode (play music through the haptics).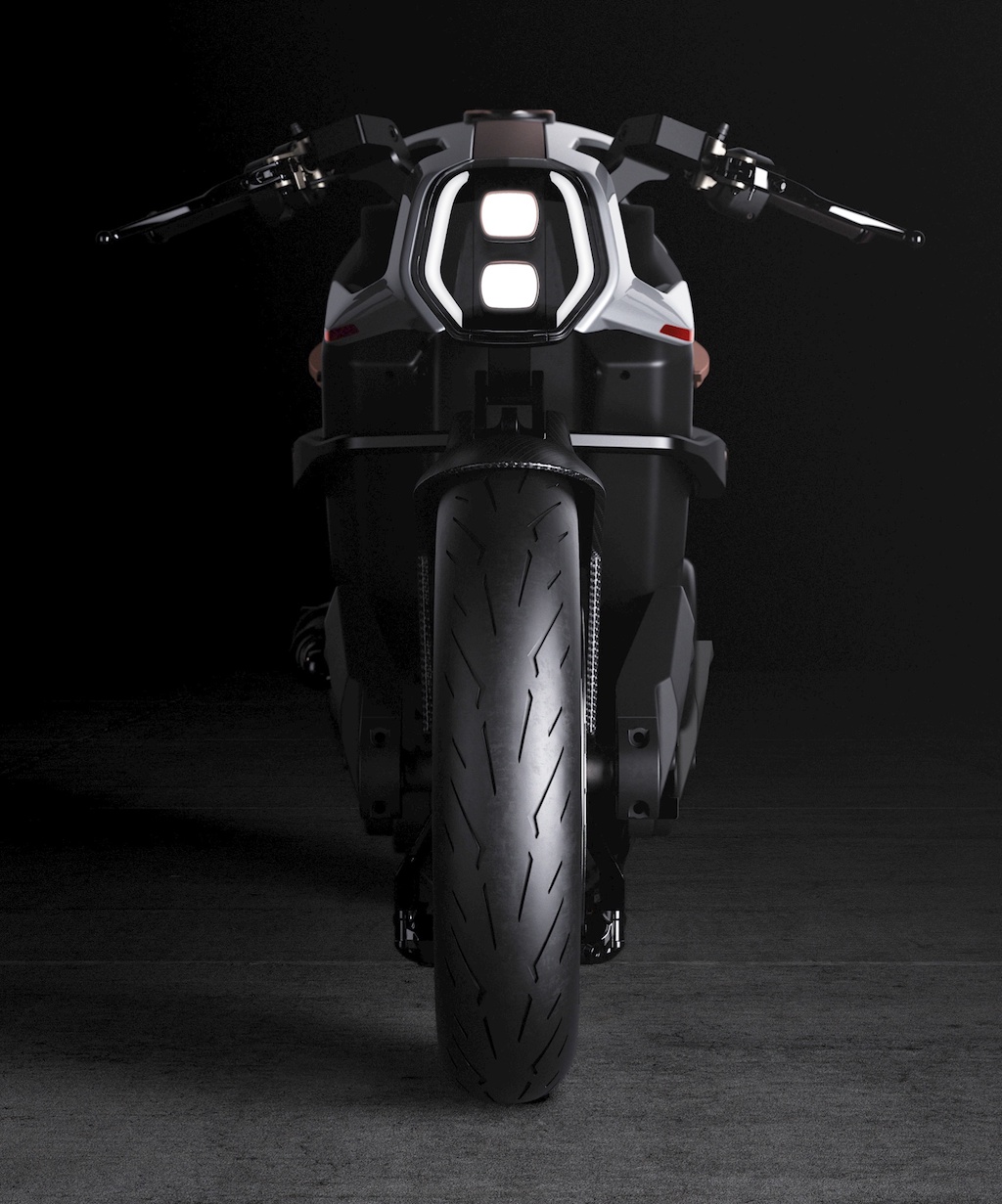 I'm liking the looks of the Arc Vector. Each one is hand built to order according to the owner's specifications. Pre-orders are now being accepted.
---