Damon debuts its second electric motorcycle in streetfighter form, the Colossus Hyperfighter.
Before the recently released Colossus Hyperfighter, Canadian outfit Damon launched the Hypersport, its first electric motorcycle in 2019. The Hypersport was dabbed with technological advances as Damon dubbed it the safest bike ever made.
The Hypersport featured an artificial intelligence technology titled Co-Pilot that used handlebar haptics, windscreen LEDs, radars, as well as front and rear cameras to alert the rider of possible dangers on the road.
Damon unveiled its latest EV, the Colossus Hyperfighter at the Consumer Electronics Show. Packed with a lot of the same and revised tech as the Hypersport, the Colossus is presented as a naked, streetfighter model.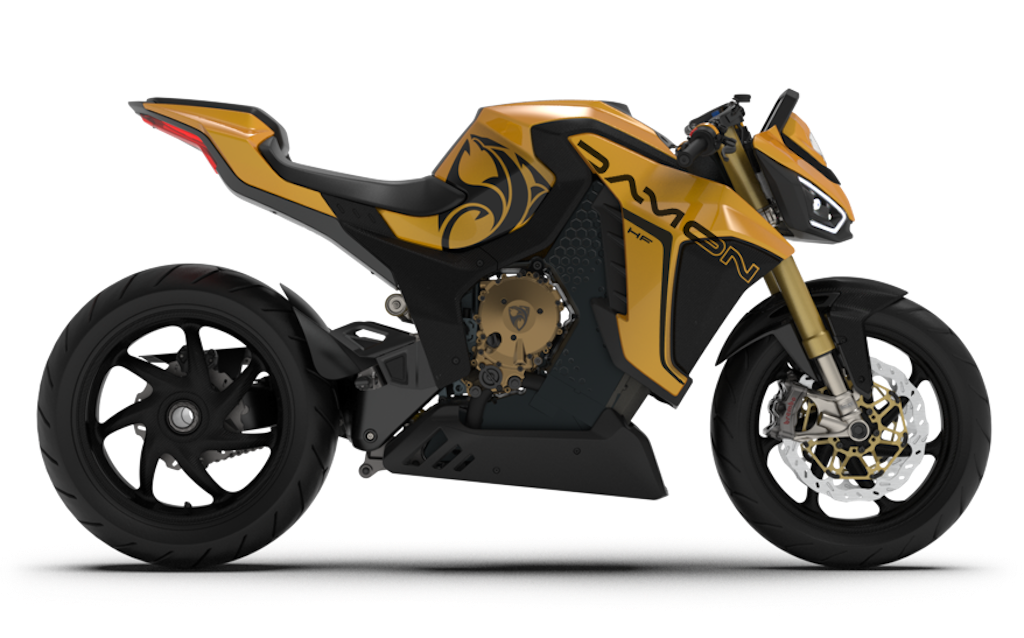 The Damon Colossus Hyperfighter, priced at $35,000, is built upon Damon's Hyperdrive powertrain. Damon's spec sheet states that the Hyperdrive powertrain has an output of 200 horses. To that, the Hyperfighter benefits with a travel range of 146 miles, goes zero to sixty in three seconds and has a top speed of 170 miles per hour. The Hyperdrive is also maintenance-free.
The Hyperdrive has decent charging times. A DC fast charge will yield an 80% battery. Using a 240 volt Level 2 charger for 2.5 hours, the results will be closer to 90%. Plug the Hyperdrive into a Level 1 charger for 15 hours and you'll get a 90% charge.
With the Hyperdrive powertrain at its core, the Damon Colossus Hyperfighter employs a bevy of performance elements that include Ohlins suspension components and Brembo brake assemblies.
The suite of electronic rider aids has several highlights. At the forefront, in addition to the Co-Pilot AI system, is the Shift feature that allows the rider to change the ergonomics of the bike from an aggressive sport riding position to one that is more suitable for long range rides.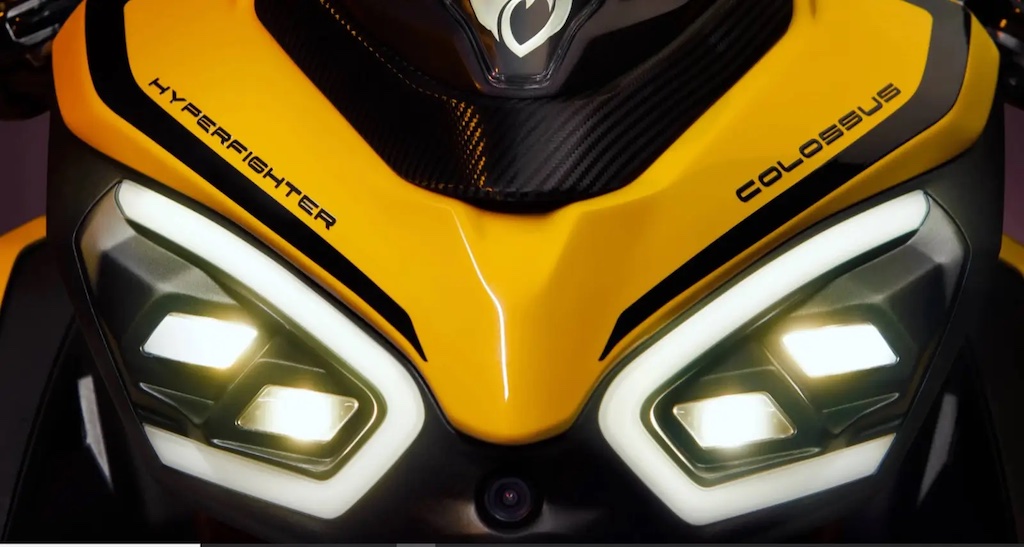 Other bells include an anti-lock brake system, traction control and ride modes. The Colossus offers wireless connectivity and data acquisition with their mobile app. System updates can be retrieved over the air.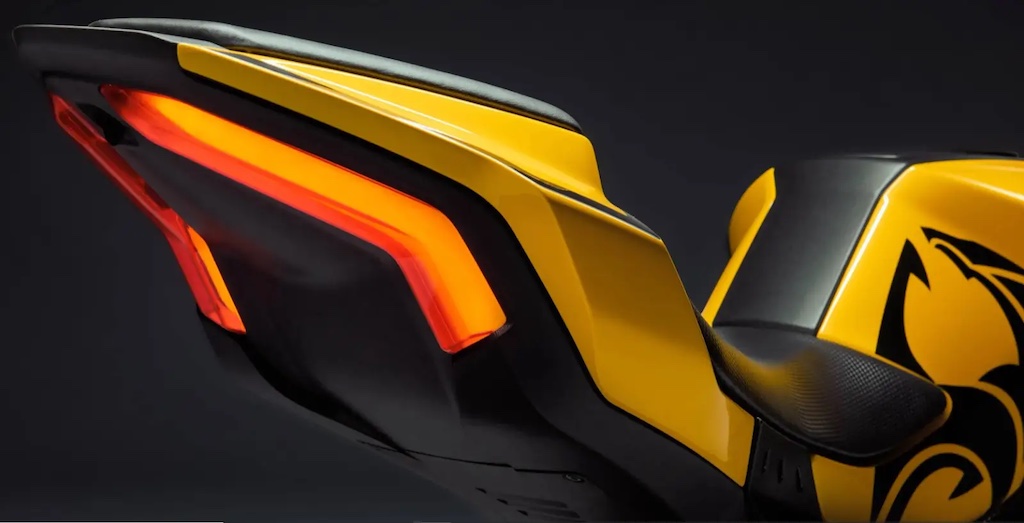 You can reserve your own Damon Colossus Hyperfighter now via the manufacture's website where you can also check out the Colussus' siblings: The Unlimited 20 ($25,000) and the Unlimited 15 ($19,000).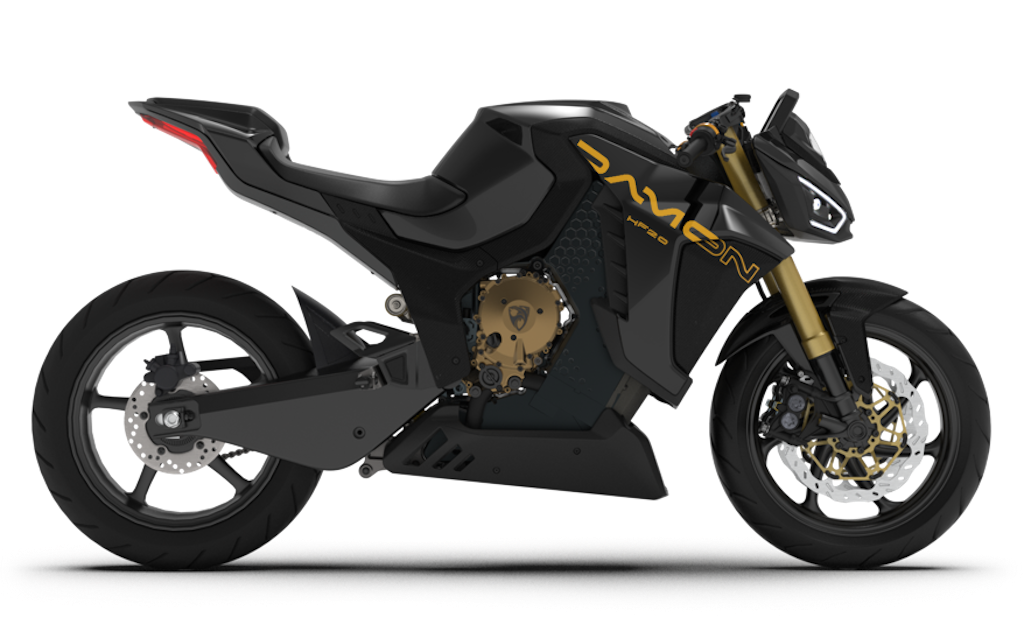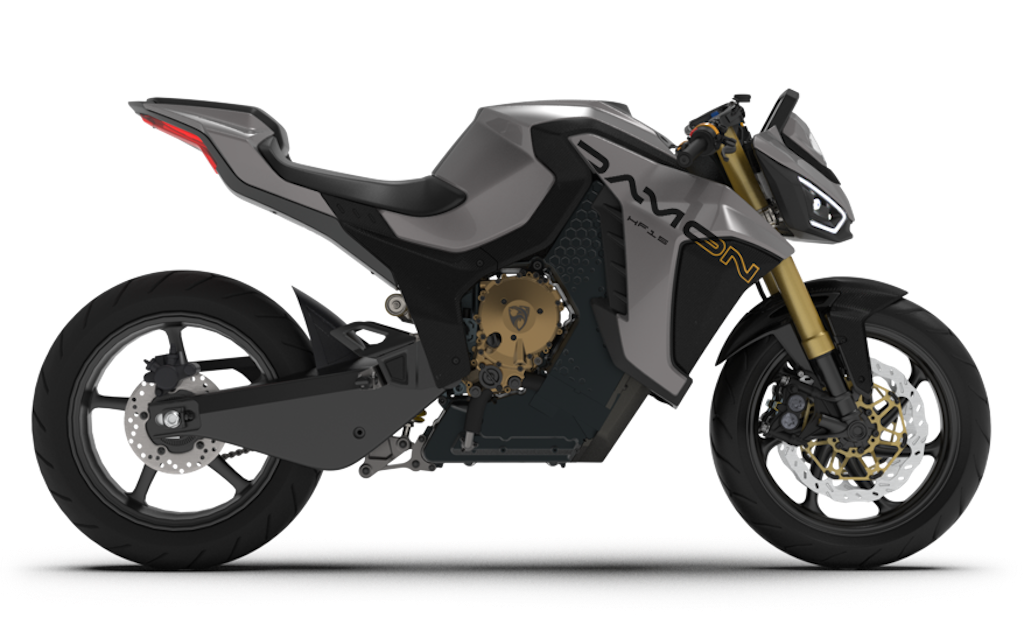 ---