SBI Magazine Featured Motorcycle Rider Emily Prince from Cumming, GA. Do you want to be a featured rider in SportBikes Inc Magazine?
Featured Rider: Emily Prince
Current city, state: Cumming, GA
Number of years riding: 3 years on street, 2 years on track.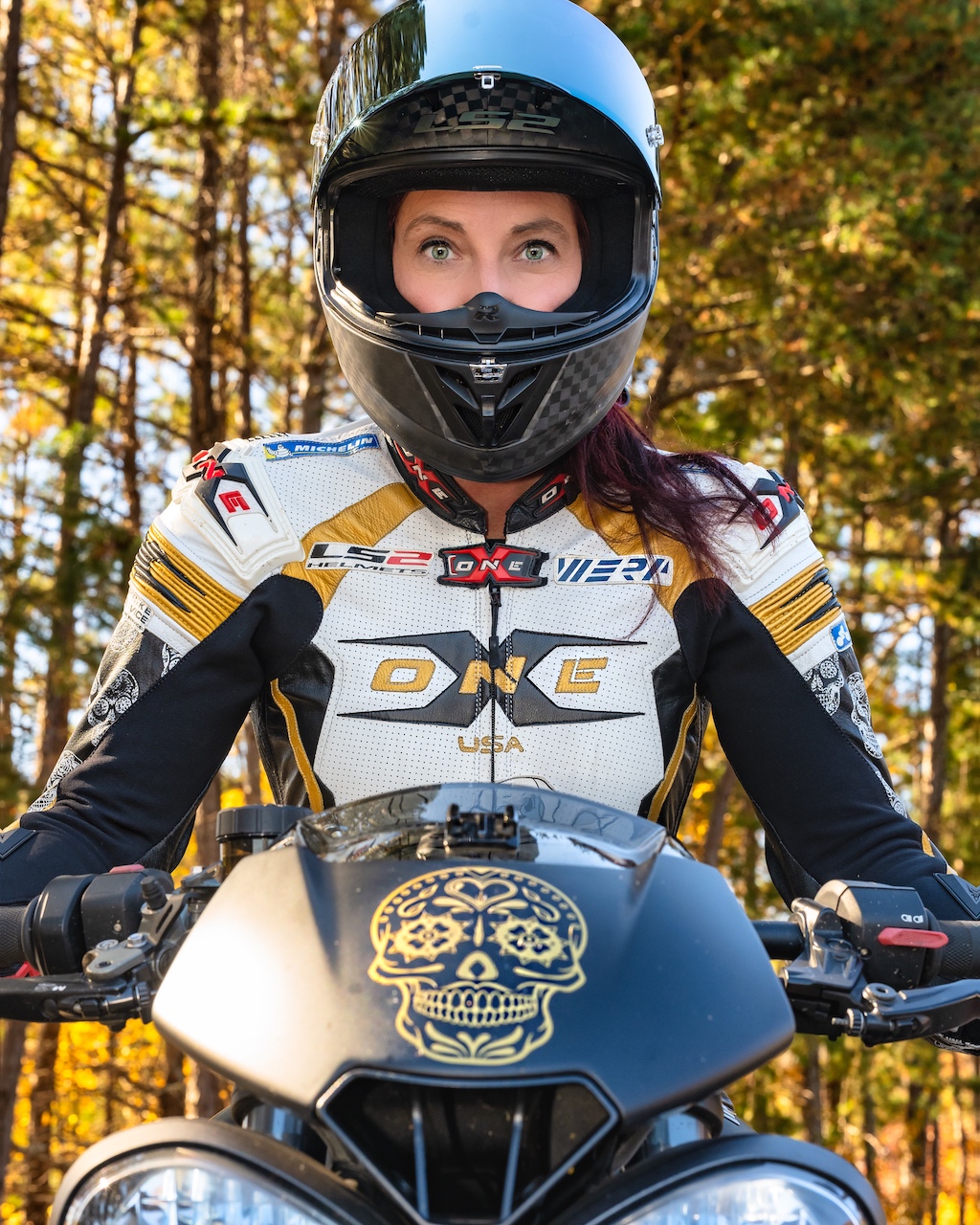 Riding Style: Street, track, race.
Your Current Bike/s: 2019 Triumph Street Triple RS, 2009 Kawasaki ZX6R, 2018 Kawasaki Z125.
Occupation: Real Estate Agent.
Favorite mod/accessories on your bike: My SC Project S1 Exhaust is an absolute beast on my Triumph Street Triple. I love that it gives my bike a nice angry growl, but still keeps the beautiful purr that the Triples are known for.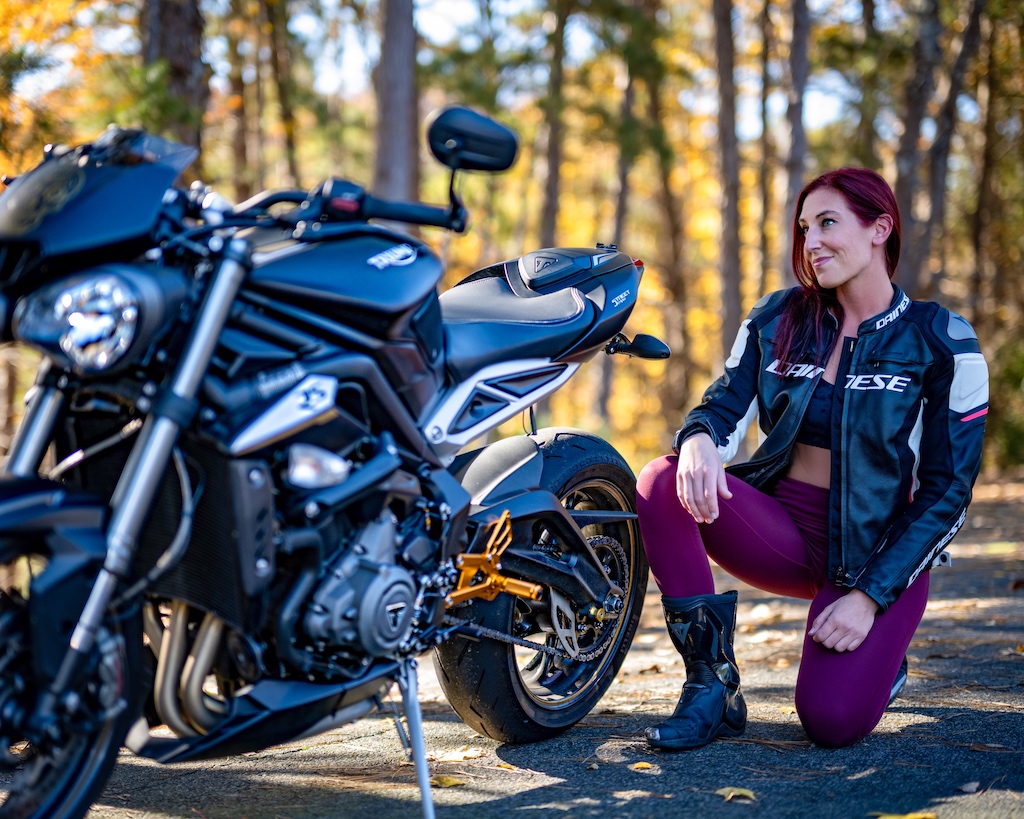 Favorite piece of riding gear: The absolute must-haves for racing are my custom Kangaroo One-X Airbag suit with KLIM airbag vest, my gorgeous LS2 Arrow Carbon EVO GP helmet, and my old trusty Dainese Torque 3 boots. I won't go on track without the security that my gear offers me.
Most memorable ride: Every single ride is amazing, and I have so many incredible memories through racing on track and riding in the North Georgia Mountains. It is so hard to pick just one. I would have to say the most memorable was the WERA GNF at Barber in 2021. I crashed on Thursday in practice and was a bit shaken up, but was able to get the bike put back together and taped my race suit up with duct tape. In the races on Sunday, I was able to grid up. And I actually put down my personal best lap times by 3 full seconds even after crashing 2 days prior. I will never forget the feeling of pride at getting back out there and even improving!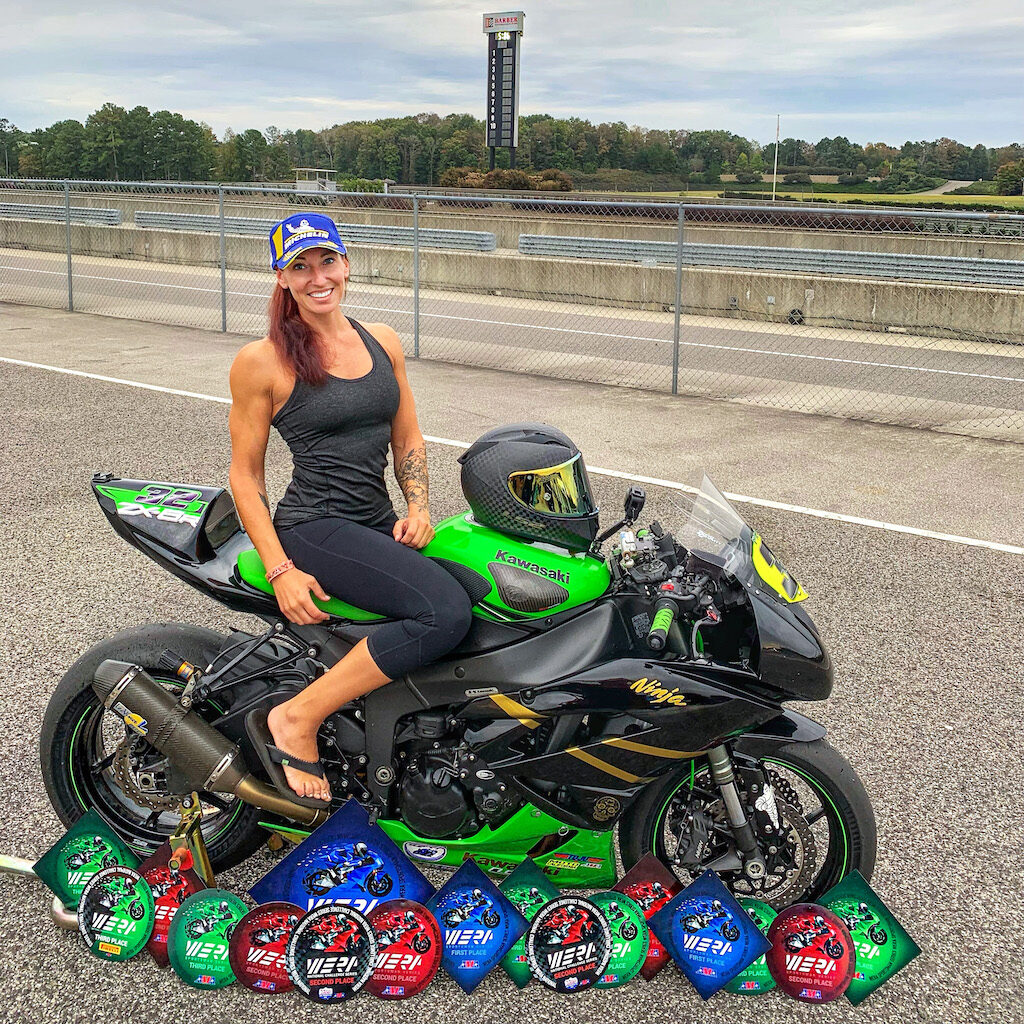 If you would like to be profiled in SBI Magazine please email info@sportbikesincmag.com.
---