The Amelia Island Concourse d'Elegance is known for its magnificent, rare cars. However, there is a small, but incredible motorcycle section.
I've attended the Amelia Island Concourse d'Elegance many times and it always leaves with a smile on my face. This year it was drastically colder, however really nice. Friday was close to unbearable for Floridian standards, but Saturday ended up being beautiful.
We all know that there's a "pandemic" going on all over the world, COVID-19. Events across the world are being postponed or canceled left and right, but it was nice to see that this was not one of them and that many people still attended. No one wearing masks, gloves or hazmat suits, just normal people, doing normal things to not spread germs and keep clean. There were Purell stations around the area and everyone seemed to just be happy to be there and so was I.
The Concourse is known for it's magnificent, rare cars. However, there is a small, but incredible motorcycle section. My favorite, hands down, was the 1958 125 GP Barcone restored by Rich Lambrechts.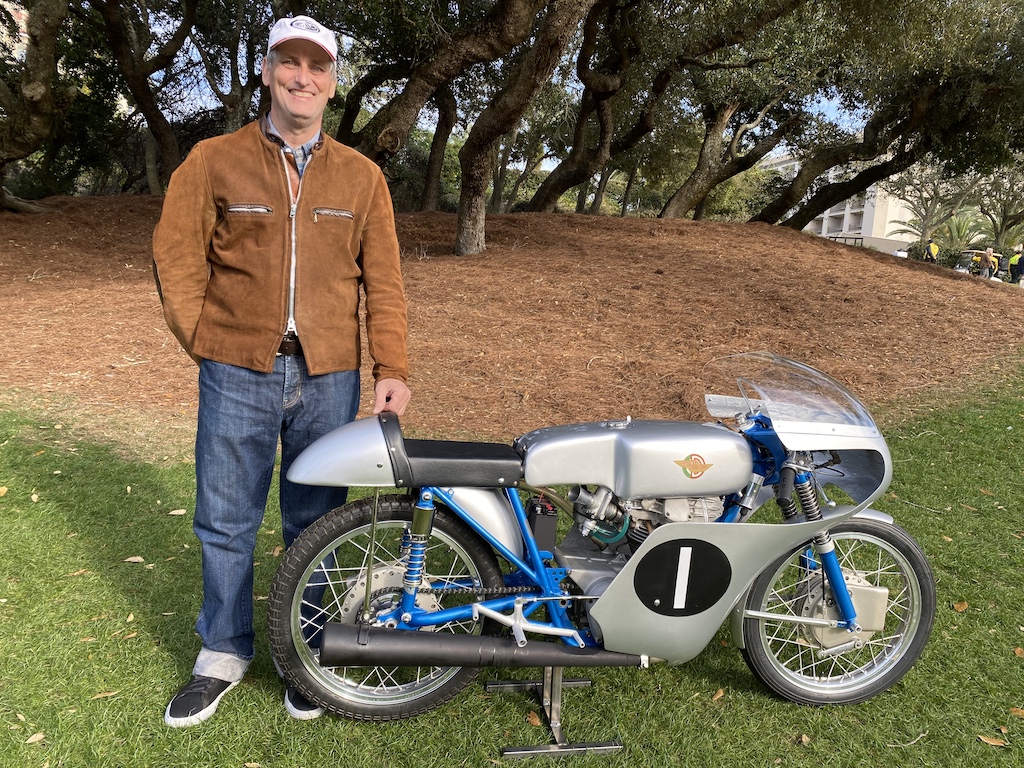 The bike was developed by Ducati for the 1959 race season and was ridden by Mike Hailwood. He won his first GP for Ducati that year. After that, his father purchased the bike and Hailwood raced the British 125cc championship in the early '60s. It was then sold to Phil Schilling in 1965, who was Cycle Magazine's editor. It belonged to him until he passed, then was acquired by the Dillard Collection.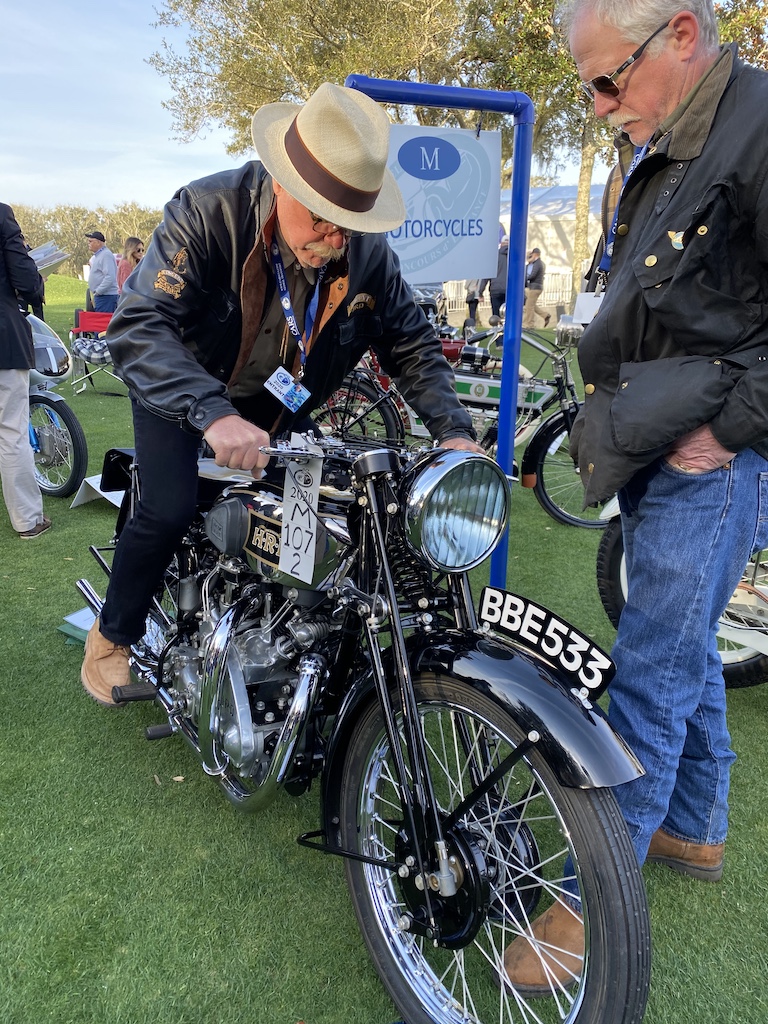 This one of the kind beauty has three gear-driven camshafts, desmodromic valve action, a 6-speed transmission and a magnesium chassis with twin leading shoe brakes.
This bike won an award for first in class and it was definitely well deserved. If you haven't been to Amelia Island yet, definitely make an effort to go next year. There's so much to see!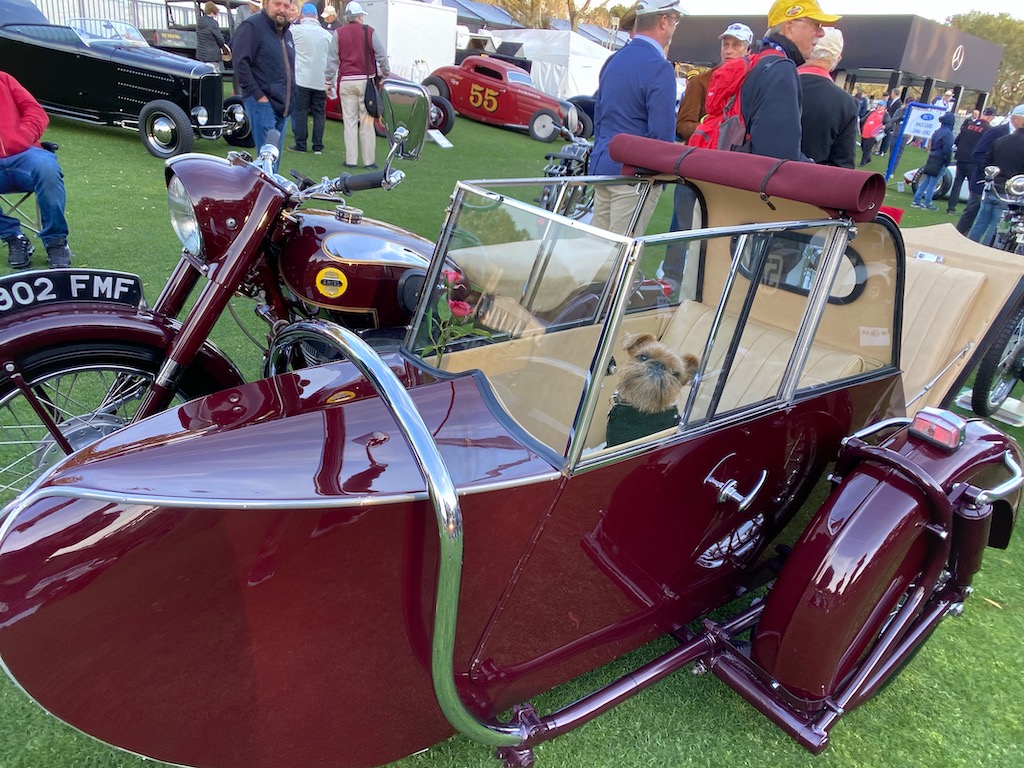 Images: Vicki Smith, Devonne Duerbaum.
---