---

---
Compared to the stock exhaust system, the Akrapovic Carbon Racing Line exhaust system for the Aprilia RS 660 boasts a performance increase from 96.6 hp at 10,800 rpm to 98.8 at 10,950 rpm. Torque output is increased from 49.6 foot-pounds to 50.6 foot-pounds. The Akrapovic Carbon Fiber Racing Line Exhaust shaves off 5.2 pounds from the stock system. The stock system weighs 15 pounds while the Akrapovic system comes in under 10 pounds at 9.8. No ECU remapping is required after installation.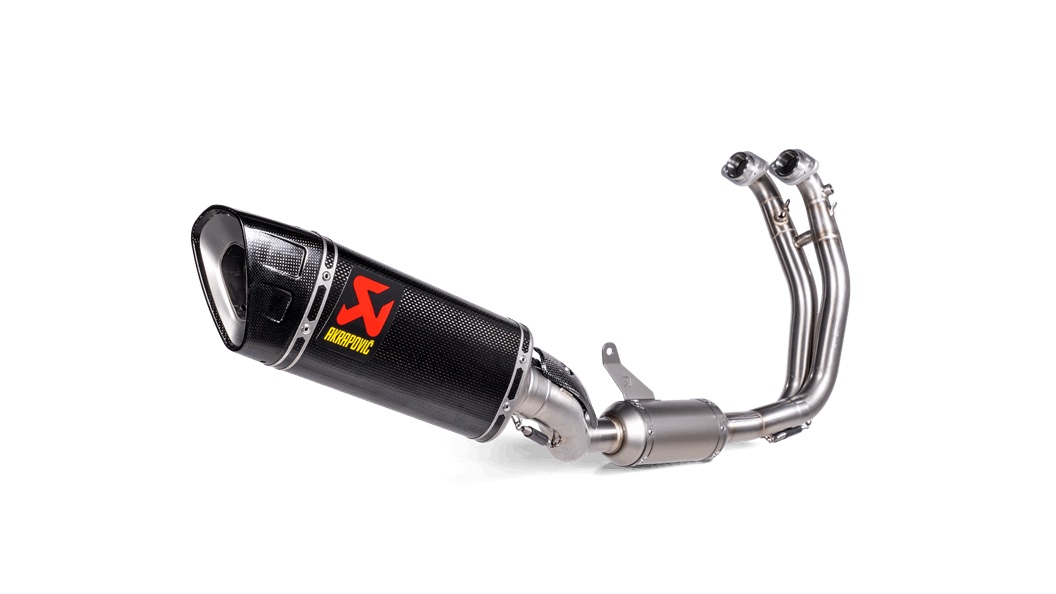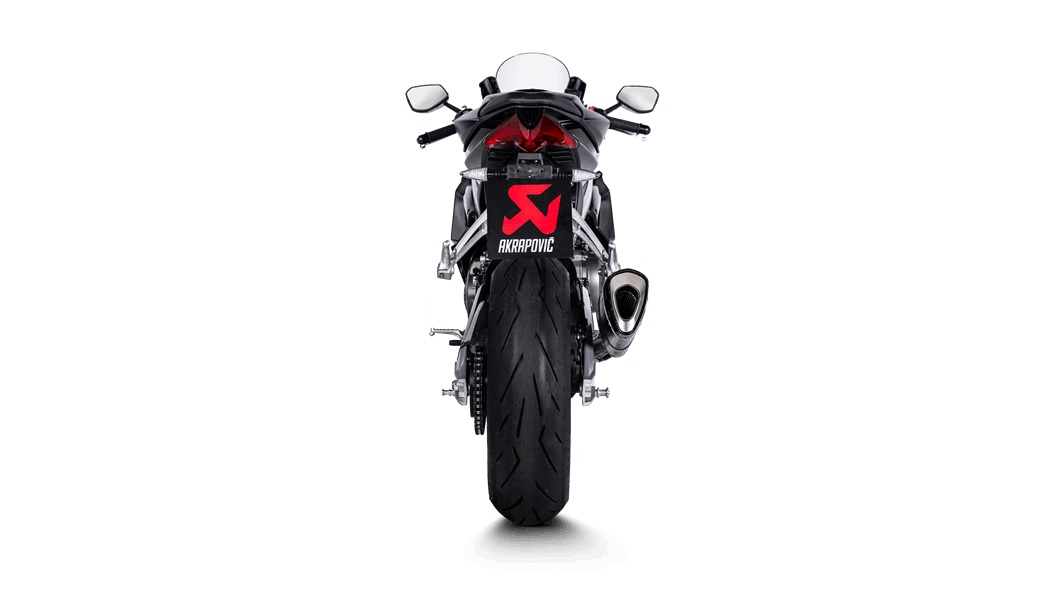 The Racing Line represents a full step in the exhaust system tuning process and offers a great balance between price and optimum performance. Racing performance exhaust systems are designed for riders that demand maximum performance from their motorcycle.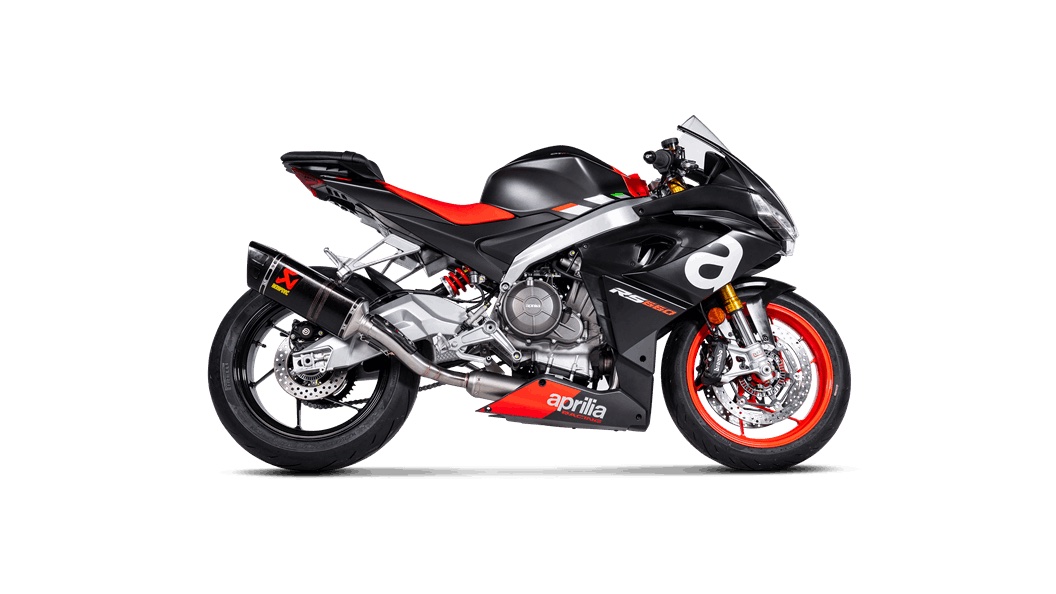 Price: $1,106.40
Contact: www.akrapovic.com
If you would like to have your product considered for a NEW ISH spotlight, please email: info@sportbikesincmag.com.
---