Upgrade your Yamaha YZF-R7's foot controls with the Woodcraft R7 Rearset Kit for a precise and customizable ride.
The Woodcraft R7 Rearset Kit is designed to provide the ideal connection between you and your Yamaha YZF-R7. This complete rearset kit, priced at $529.99, is CNC machined from 6061-T6 billet aluminum. It offers more than twice the durability of OEM rearset brackets.
The R7 Rearset Kit features 3-piece pedals, providing a more robust assembly and simple part replacement. With trick-knurled footpegs, you'll experience supreme feedback and unmatched traction on every ride. Moreover, the kit offers eccentric foot and toe pegs for adjustability, allowing you to find the perfect riding position that suits your preferences.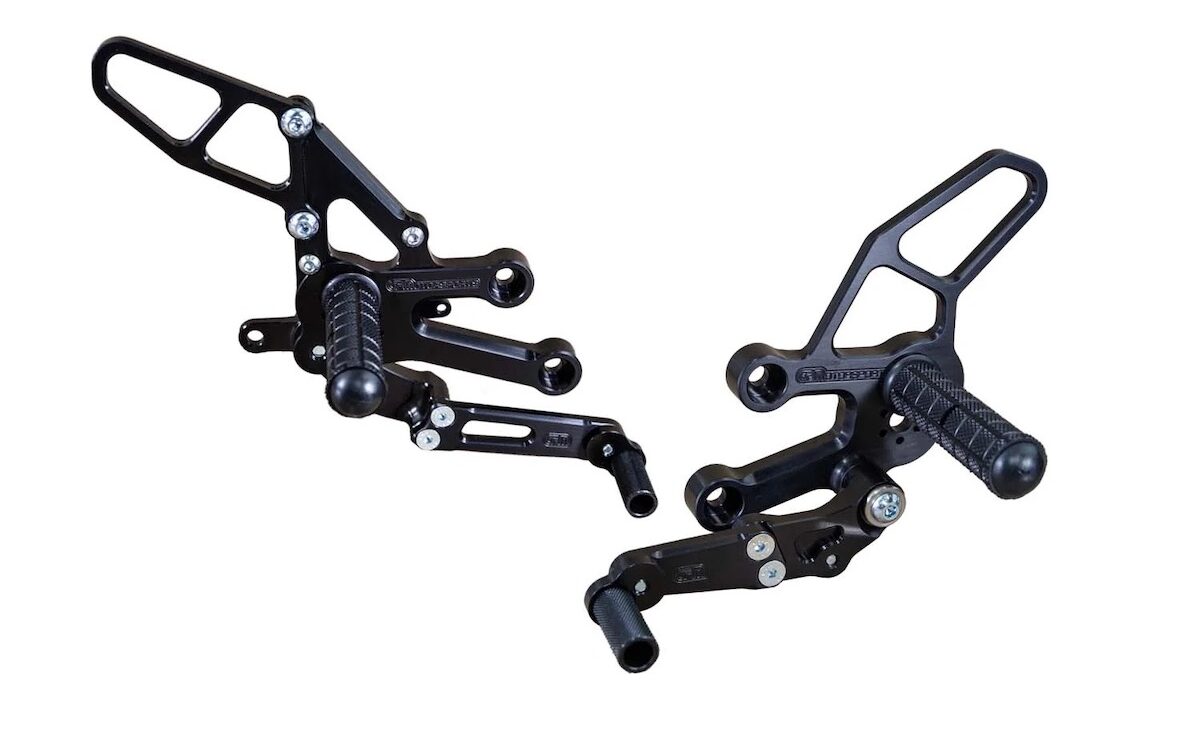 Whether you prefer GP or standard shift pattern, these rearsets can adjust. You can easily change the shift pattern from -5 to 20mm up and -4 to +8mm back, providing a personalized setup for your comfort and riding style.
For those with M4 low-mount exhaust, the R7 Rearset Kit offers an optional spacer kit to achieve the proper clearance between the muffler and brake pedal. This provides a seamless fit and optimal performance with your preferred exhaust setup.
The Woodcraft R7 Rearset Kit offers top-tier performance and adjustability, allowing you to purchase individual parts separately. This means you can easily replace any component, making maintenance and customization hassle-free.
---