Discover the Woodcraft Adventure Bike Front Stand, designed for stability and accessibility during adventure bike maintenance.
Introducing the Woodcraft Adventure Bike Front Stand, designed to cater to the unique needs of ADV enthusiasts. This stand brings convenience and accessibility to your maintenance routine, offering exceptional stability and ease of use.
Woodcraft Technologies presents the innovative Adventure Bike Front Stand, a game-changer in motorcycle maintenance. The stand is crafted to accommodate the extended front fork travel of adventure bikes, ensuring ample room to access and remove the front tire without hassle. With a height adjustment range of 32″-37″, this stand is tailored to suit most adventure bike models. The stand is available with various pins, ranging from 13mm to 27mm, ensuring compatibility with a wide range of bikes. Priced at $229.99, this investment in your maintenance arsenal is an easy choice to make.
One standout feature of the Woodcraft Stand is its stability-enhancing QUAD 5″ wheels. These wheels set a new industry standard, providing unmatched stability and the ability to glide effortlessly over uneven surfaces. With these wheels, you'll experience a level of stability that is second to none, ensuring a safe and secure platform for your maintenance tasks.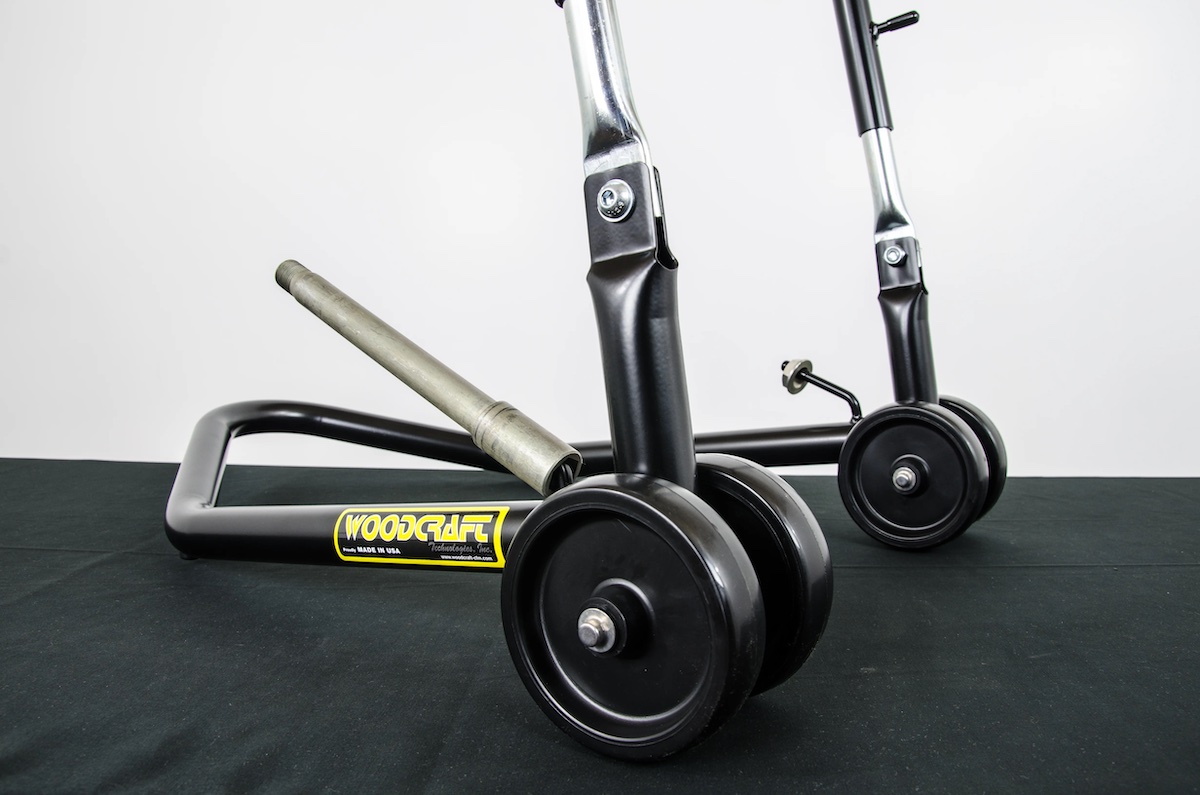 Woodcraft has revamped the upper hoop design in recognition of the challenges during installation. This modification simplifies the stand's installation into the triple tree and provides improved clearance for fairings. Now, you can enjoy a hassle-free setup that streamlines your maintenance routine.
The Woodcraft Adventure Bike Front Stand features a 1.5″ OD base handle, striking the perfect balance between strength and lightweight design. Lifting your bike becomes an effortless task without compromising stability or workspace. Additionally, integrated axle and hardware holders ensure that your essential components remain organized and clean, free from dirt and debris.
Woodcraft understands the importance of proper brake caliper handling during wheel changes. With integrated radial mount caliper hangers, the stand keeps your calipers from dangling and relieves pressure during maintenance, safeguarding these critical components.
Elevate your experience with this stand's exceptional stability, efficient design, and innovative features. With the Adventure Bike Front Stand, you'll revolutionize how you approach maintenance, making it a seamless and enjoyable part of your riding journey.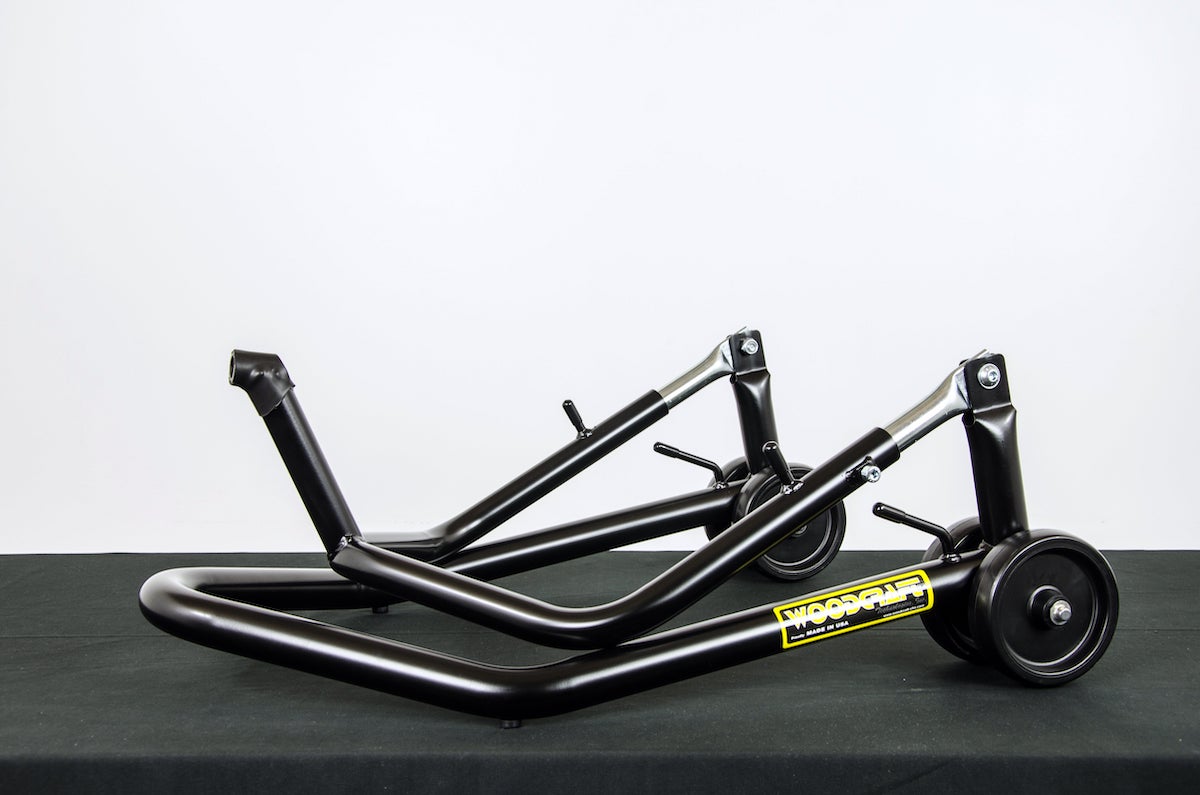 ---