Yamaha unveils its new Sport Touring flagship, the 2024 TRACER 9 GT+ with advanced rider aids and connectivity.
Powered by the renowned crossplane crankshaft 890cc CP3 engine, promising a balance of broad torque and power, the 2024 Yamaha TRACER 9 GT+ features a comprehensive suite of rider aids and technological advancements, earning it the flagship position in the TRACER lineup.
The TRACER 9 GT+ introduces a groundbreaking Adaptive Cruise Control (ACC) system, a first for Yamaha motorcycles. Integrated with a Millimeter Wave Radar, it constantly measures the distance to vehicles ahead, enabling the bike to automatically adjust cruising speed, deceleration, and acceleration to maintain a constant following distance. This technology ensures a new level of comfort and confidence during highway rides, reducing fatigue and enhancing the overall quality of the journey.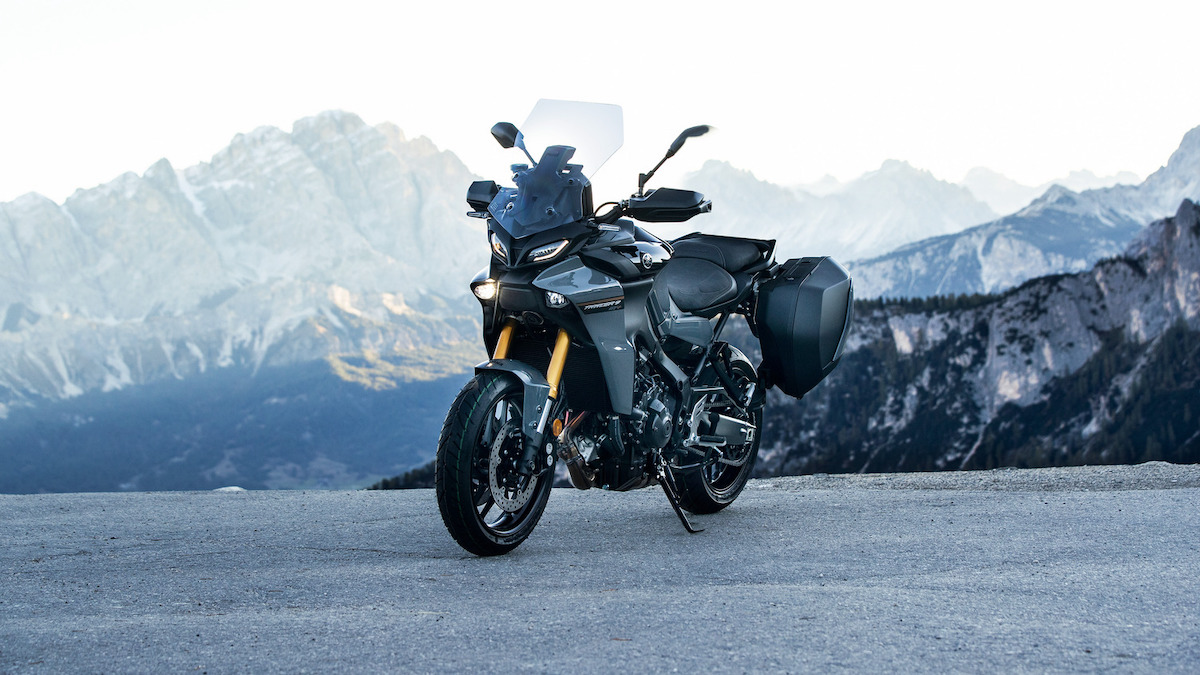 Another standout feature of the TRACER 9 GT+ is the world's first radar-linked Unified Brake System (UBS). Utilizing data from the Millimeter Wave Radar and the six-axis Inertial Measurement Unit (IMU), the UBS assists the rider's braking input, adjusting front/rear braking bias and suspension damping force to optimize braking efficiency and handling. The advanced six-axis IMU enables the Traction Control System (TCS), Slide Control System (SCS), and front-wheel Lift control system (LIF). These rider aids work in synergy with the Brake Control System to help riders extract the machine's potential safely.
Equipped with the KYB Actimatic Damper System (KADS) electronically controlled suspension, the TRACER 9 GT+ offers sporty performance and comfortable riding. Working with the Adaptive Cruise Control and Unified Brake System, the semi-active suspension further enhances the motorcycle's potential.
The TRACER 9 GT+ boasts a full-color seven-inch TFT meter that provides real-time information with three screen layouts to match rider preferences. Additionally, the bike offers smartphone connectivity through the Yamaha MyRide-Link and Garmin Motorize apps.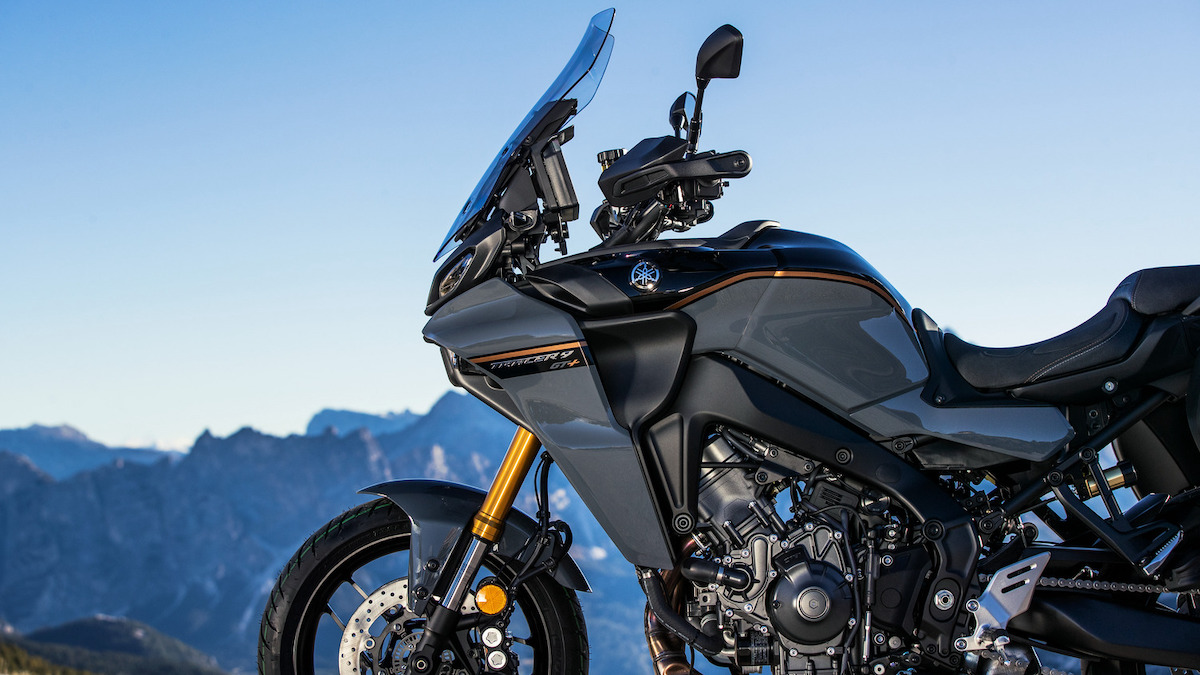 The TRACER 9 GT+ features a 10-level adjustable windscreen, height-adjustable seat with new padding, adjustable footpegs, 10-level heated grips, side case stays with built-in dampers and advanced cornering lights.
The highly-anticipated 2024 Yamaha TRACER 9 GT+ will be available at dealerships in August 2023. It comes in a premium Storm Gray two-tone colorway with an MSRP of $16,499.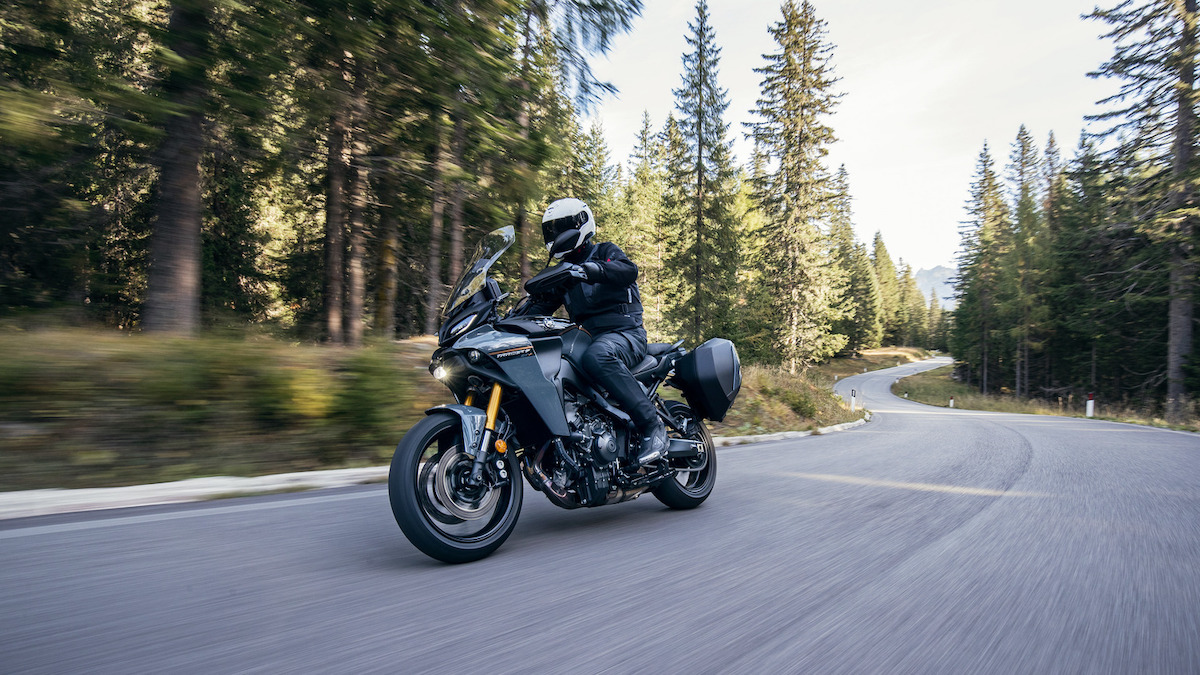 ---