---
Vanson Leathers began making motorcycle jackets in 1974 and haven't looked back. The Fall River, Massachusetts outfit specializes in cut and sewn built-by-hand motorcycle apparel and accessories that are created via its proprietary tanning and leather finishing. The style and appeal of Vanson Leathers cover multiple genres of motorcycle riders and will make a fantastic gift for the Holiday season.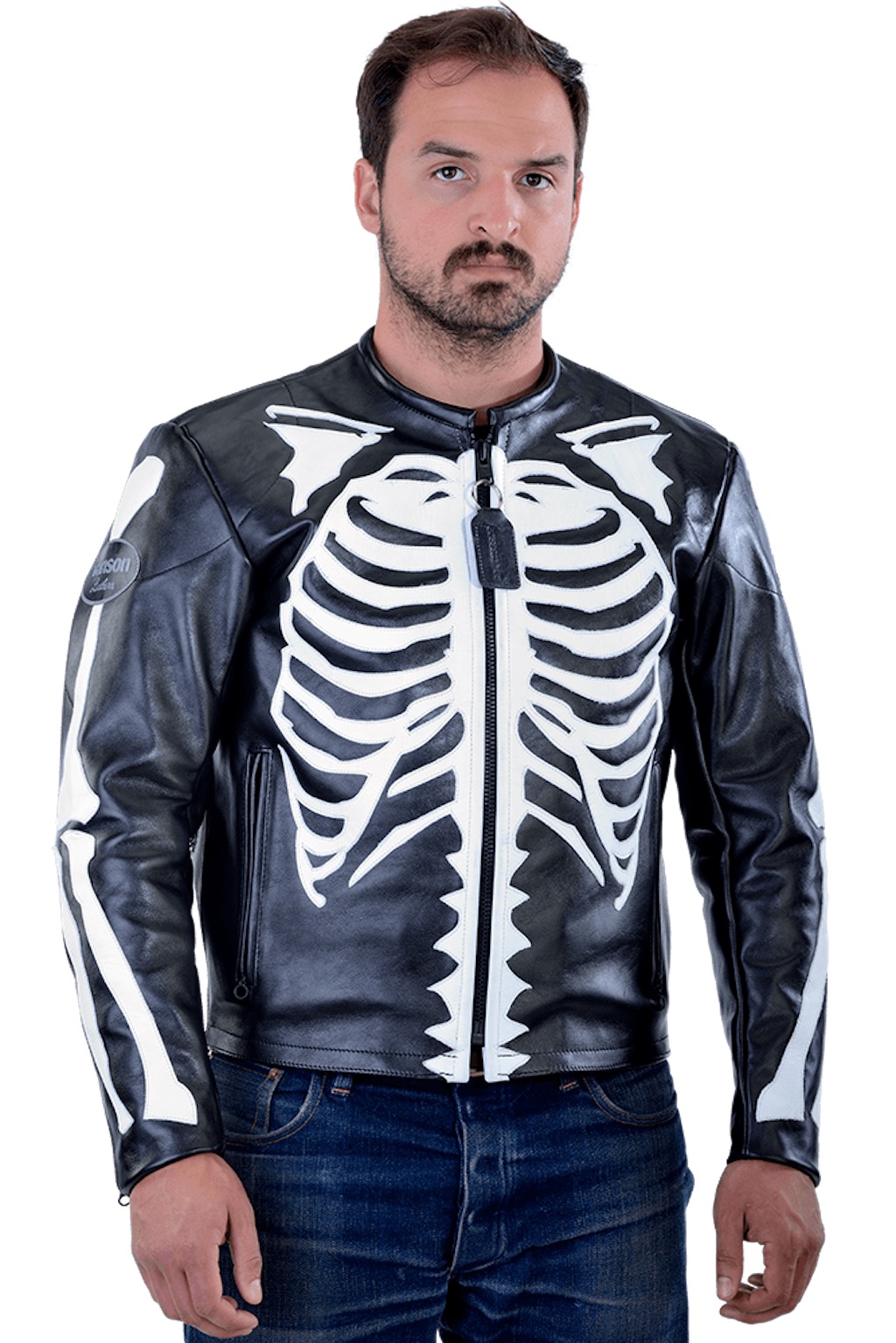 When the Bone motif was first worn in Pro American Flat Track racing, it was shocking. Too much "outlaw" influence, some said. So shocking in fact that the AMA threatened to ban the motif. But the bones prevailed. Now you can order a set of Bone leathers from Vanson, or just the jacket part of this famous Dirt Track combination, and get on the inside line at every corner.
Price: $1249.00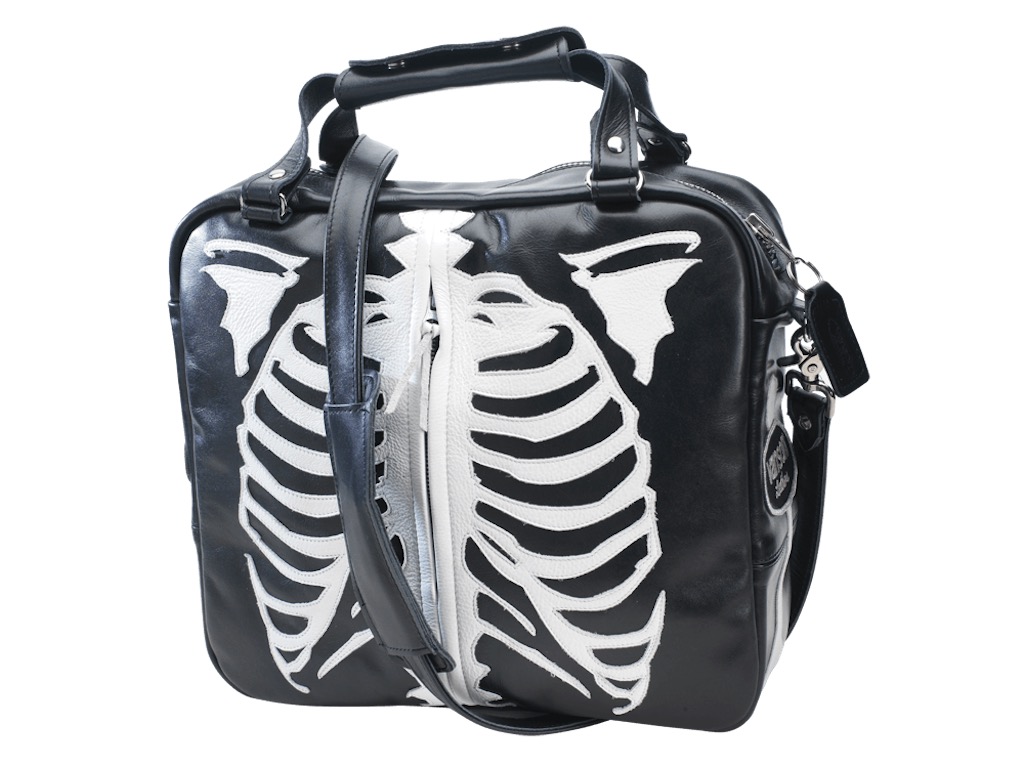 The Vanson Leather bag features a detachable shoulder strap, a single interior lining pocket and the famous Vanson Bone motif. At home on the motorcycle or as a travel bag, you will be sure to stand out in the crowd with this distinctive bag.
Price: $449.00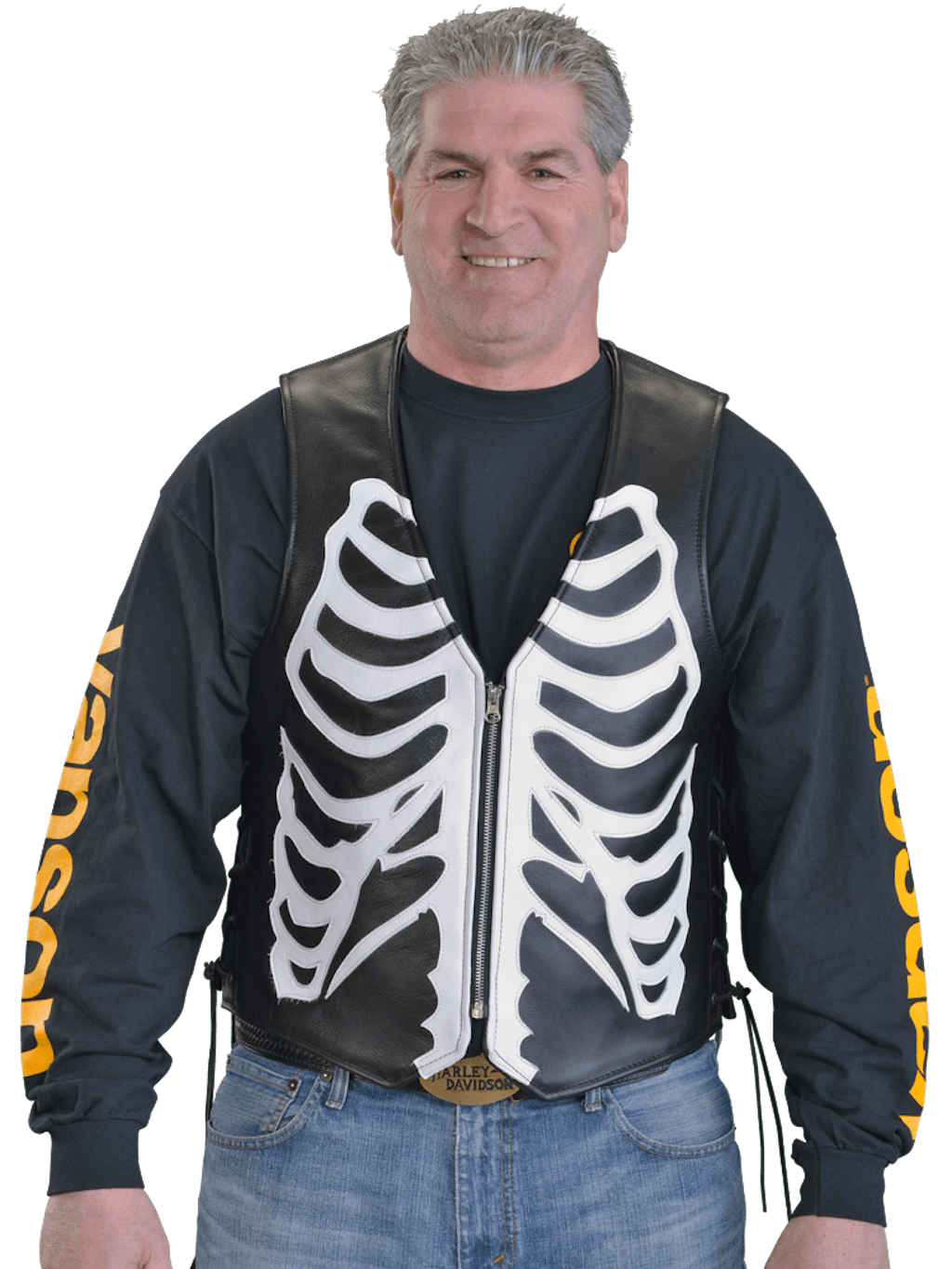 The Vanson Bones motif from its famous flat track racing suits is carefully cut out of leather and edge top-stitched onto the vest. They start with the design of a man's formal dress vest. Substantial rawhide laces give this formal cut vest a Western flair and enable a perfect fit. Twin single-welted pockets cut into the front add a formal look to the style. This vest makes a statement wherever you may go.
Price: $399.00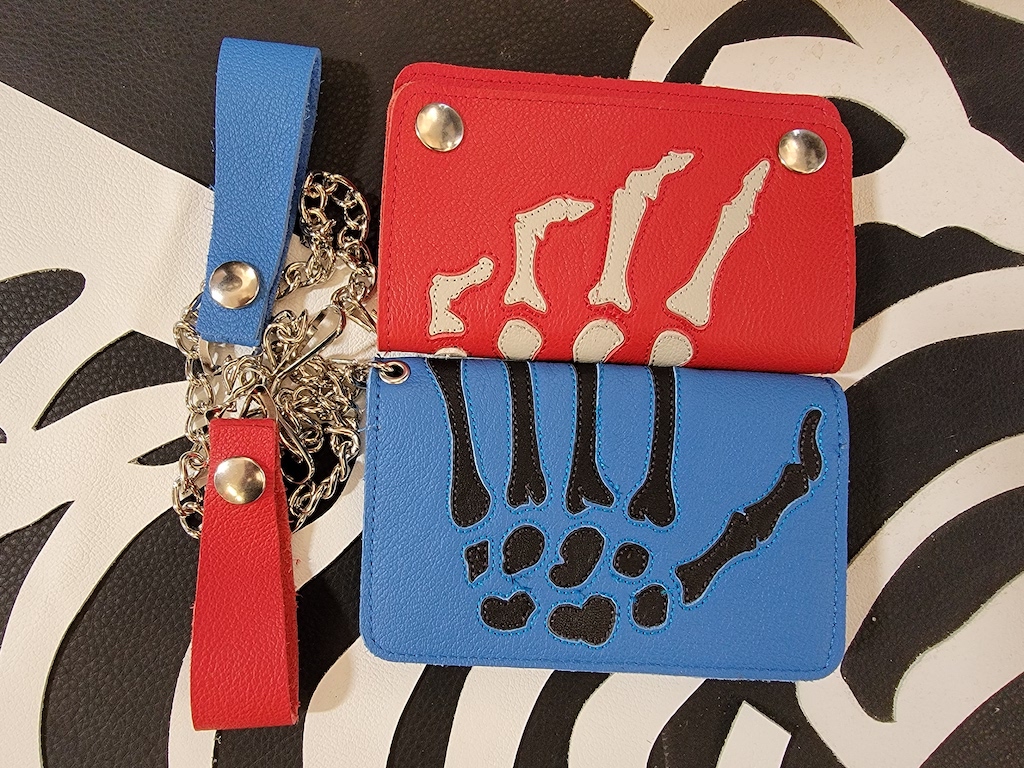 Nothing completes the old-school biker look more than a leather and chain wallet. You add in the Vanson Leathers iconic Bones motif and you've got one badass wallet and one hell of a Holiday gift for the biker… or would-be biker on your list.
Price: $199.00
If you would like more information on any of the items from the Vanson Leathers Holiday Gift Guide or want to purchase them directly, simply click on the links above.
---