Triumph goes after the big dogs with the all new 2022 Tiger 1200.
Triumph has been one of the perennial under-achievers of the big bore ADV range. It's a brand that while producing a decent maxi-ADV has been consistently outclassed by European neighbors BMW and KTM, and in more recent times by the Far East and Honda with their stellar Africa Twin. That's about to change, however, for 2022. Y'see, Triumph is sick of getting it ass whooped in the category that can lay more legitimate claim to being all things to all riders than any other, and their new weapon in this battle will be an all new Tiger 1200.
Totaling five models in the street-biased GT, GT Pro and GT Explorer (using a 19" front / 18" rear cast aluminum wheel set-up) and the off road Rally Pro and Rally Explorer (running a 21" front / 18" rear tubeless spoked wheel set-up), the new Tigers are boasting less weight and more horsepower, along with a new electronics and ergonomics package.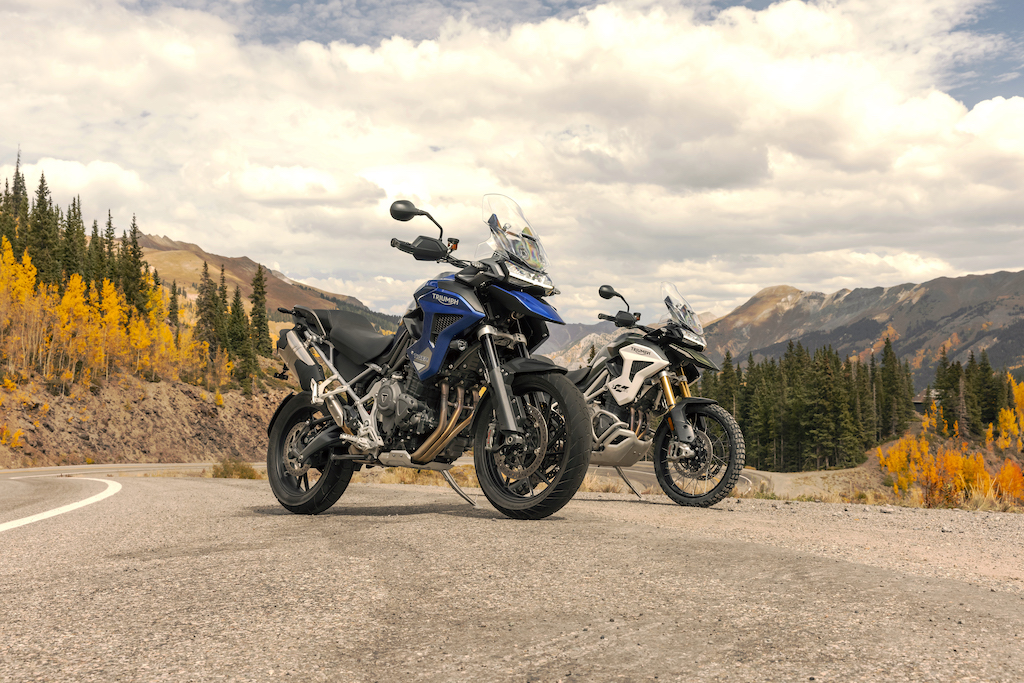 The new T-plane crank motor has actually been reduced in capacity from 1215 cc to 1160 cc, but still boasts a healthy nine horsepower increase to 148 hp at 9000 rpm while torque has been increased five pounds-feet to 95 lb-ft at 7000 rpm.
Dimensionally, the motor is narrower and mounted further towards the front of the frame thanks to a split radiator design, and a new shaft drive and swingarm set-up have been employed to deliver drive to the rear wheel.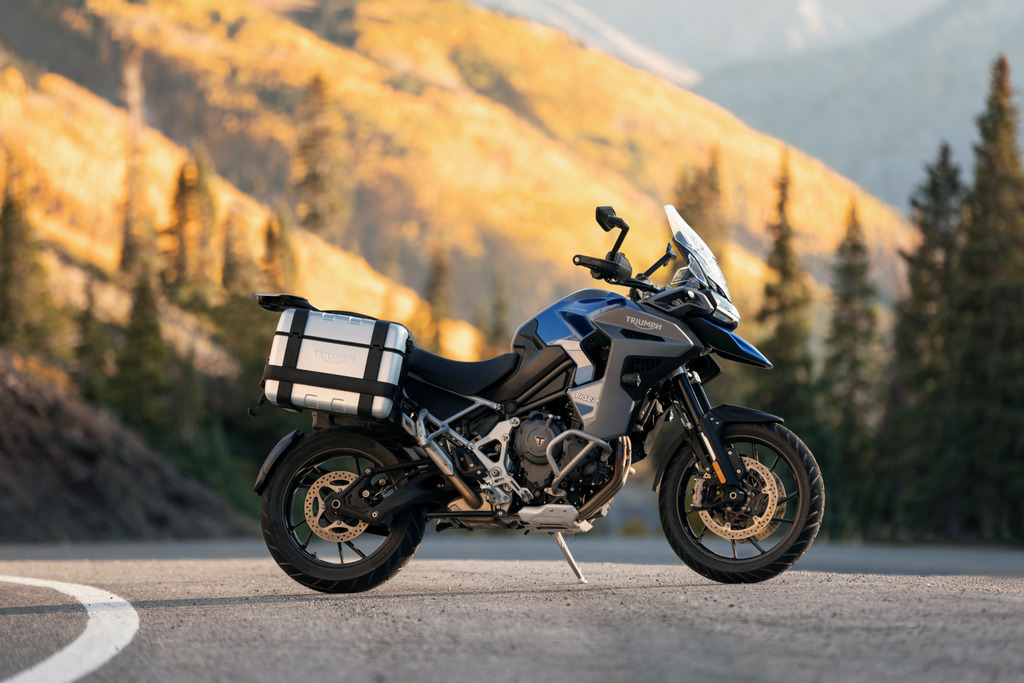 Triumph is claiming the new Tigers are 55 pounds lighter than the previous generation, and 37 lb lighter than the closest shaft drive competition (you can guess who that one is. Starts with B).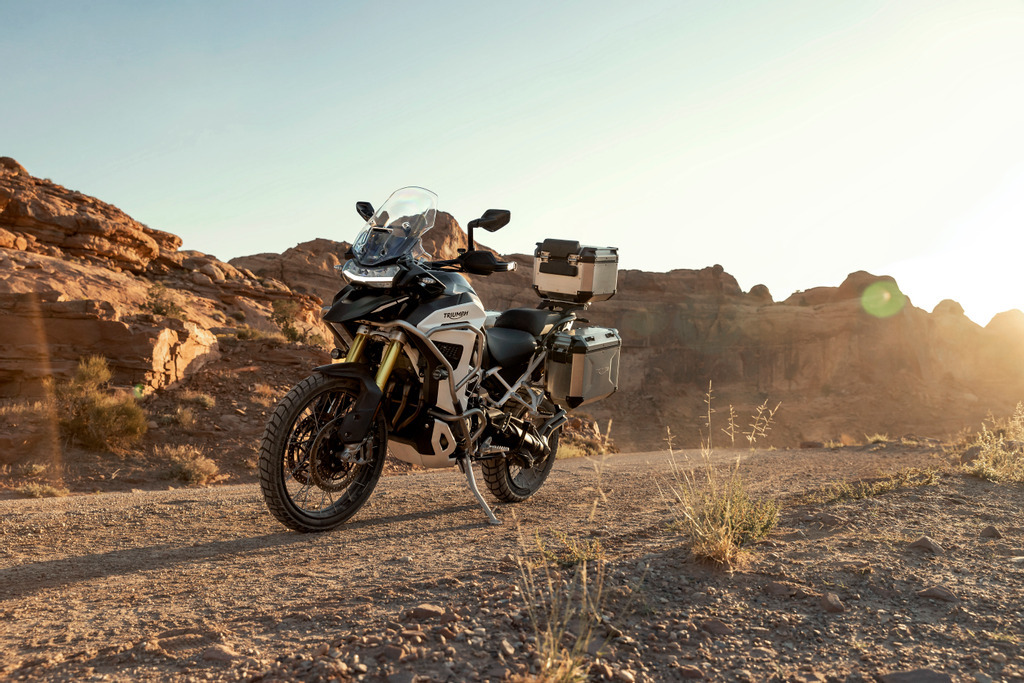 The chassis is all new and comes with a new bolt-on aluminum subframe and the suspension is Showa's semi-active electronic units across all the models.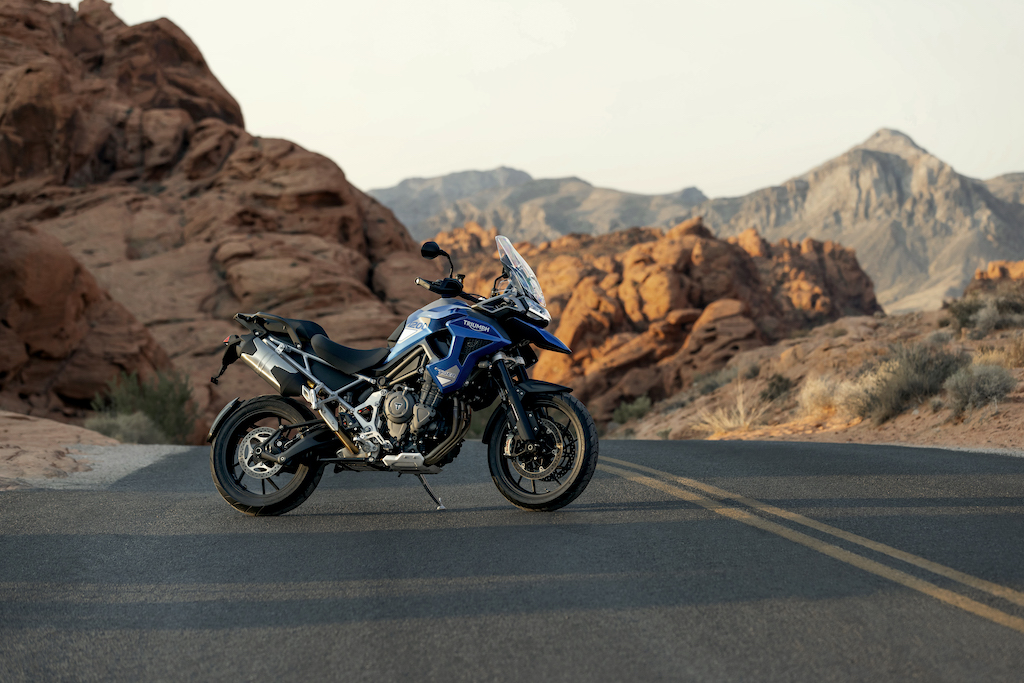 For the higher spec GT Explorer and Rally Explorer models, you'll get Triumph's Blind Spot Radar System, developed in partnership with Continental, although adaptive cruise control is not part of the platform.
There are six riding modes to choose from along with all the bells and whistles like IMU-controlled traction and wheelie control, Cornering ABS, LED lighting with DRL and Adaptive Cornering Lights (not available on GT), heated grips and tire pressure monitoring sensors, all accessed through the massive seven inch TFT dash.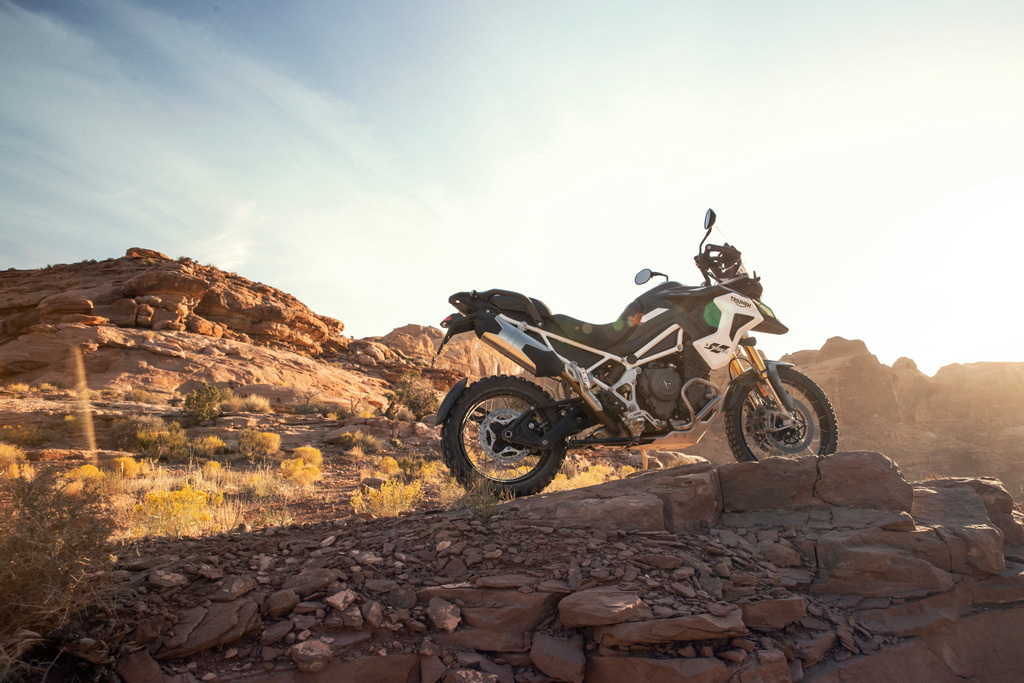 Another cool feature is as part of the Triumph accessory catalog that totals over 50 pieces, there's a new tank that takes capacity from a 5.2 gallon gas tank to a massive 7.9 gallons — so big miles between stops will be in order.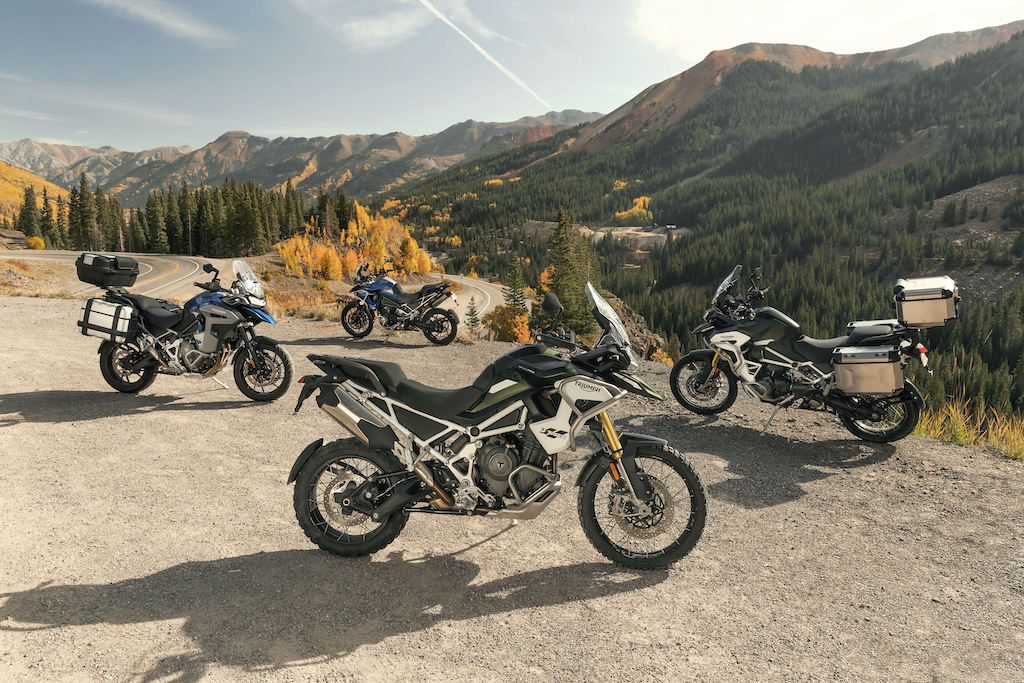 Triumph's starting the pricing at a tasty at $19,100 MSRP, which starts heading progressively north the higher up the spec food chain you go. The new Tigers will be available on dealer floors in Spring, 2022.
---