Ducati's updated Panigale V4 S for 2022: new aerodynamics, ergonomics, engine, chassis and electronics – Ducati claims it's even faster than ever.
Ducati informs us that 'this is the most significant evolution since its birth'. Ducati has chopped lap times, especially so for less inexperienced riders by improving the aerodynamic package, ergonomics, engine, chassis and rider aids. We headed to Jerez in Spain to see if the new 2022 Ducati Panigale V4 S could live up to the expectations.
The changes in ergonomics are immediately noticeable even whilst leaving the Jerez pit lane. The tank is wider, the seat is flatter and gripper, and you feel more in the bike, more secure.
The new ergonomics make life simpler for the rider, giving more assistance when braking, moving on the bike and hanging off mid-corner. When braking devilishly late, you're no longer fighting your bodyweight from sliding up the fuel tank towards the top yoke. It's still physical, but not as much as before. Likewise, when you're hanging off the inside, elbow dragging on the track, the fuel tank shape gives more support, and there's more gip from the seat.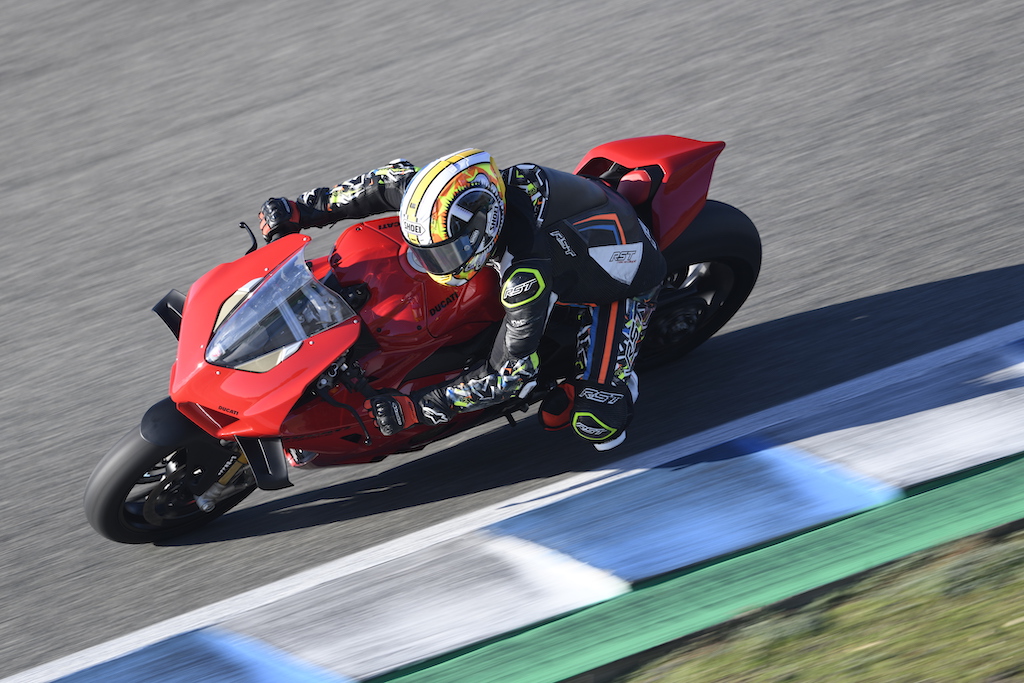 Softening the suspension to give more movement and feeling is deliberately for 'normal' track riders rather than pro superbike aces. The front end feeling on the 2022 bike is undoubtedly different to the 2021 model. You have more feel from the front Pirelli slick, which allows you to hold the brake later and deeper.
The improvements to the front end now allow you to make even more use of the excellent stoppers. The unchanged Brembo Stylema brakes with changeable engine brake strategies are hugely impressive. The aero-package also adds to stability when you make the initial grab of the lever as there's more weight on the front.
Ducati has managed to squeeze out a little more power from the Desmosedici Stradale V4. A new oil pump and oil circuit reduces power loss, and along with slight improvements to the exhaust, the 2022 model produces an extra 1.5hp, now 215.5hp (158.5kw) @ 13,000rpm.
More noteworthy is a change to the gearing. Ducati has introduced a new gearbox with a longer 1st (11.6%) and 2nd (5.6%) gear, plus a longer 6th gear (1.8%). These new ratios are more race focused, allowing the rider to use 1st gear in slower corners.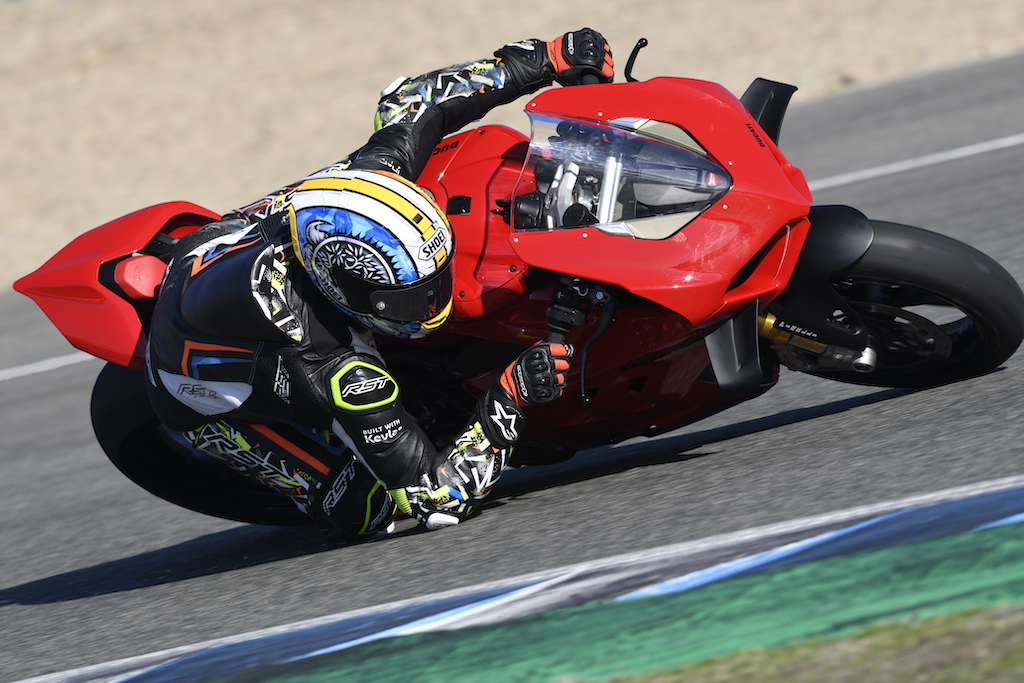 To make life easier, especially so for less experienced riders, Ducati has now introduced new electronics, including four power modes: Full, High, Medium, and Low. Full and Low are completely new for 2022, with Low reducing peak power to 150hp, whereas Full unleashes all those lovely horses, only limiting torque slightly in first gear.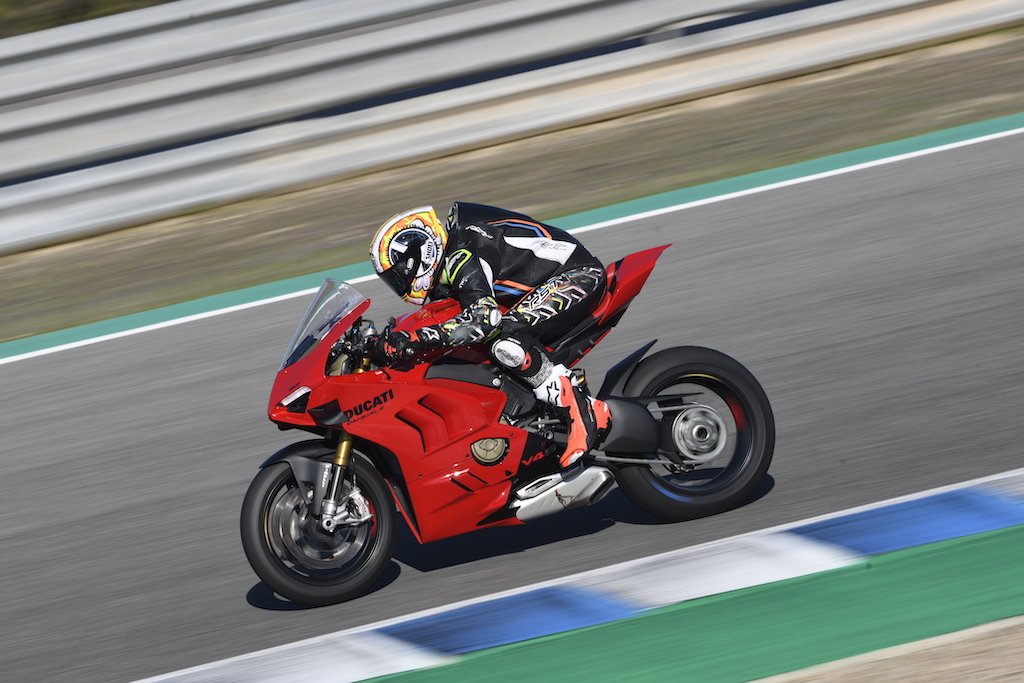 The recalibrated Stradale loves revs. It feels wrong to brutally rev a pricy, sexy desirable bike so much – but it loves it. The main straight is taken in fifth gear, then it's back to second or first for turn one. You can back-change without the clutch – even with the revs above 12,000rpm – and there are no objections. With a longer first gear, it's more usable, too, not only giving faster acceleration out of slow turns but helping to slow the bike into corners. Revised fuelling also ensures first gear isn't too sharp, especially with limited torque.
In Race A Evo power is a fraction sharp, but, not an enormous step more than B Evo. The rider aids, although working more in the background, are clearly shown by the new dash, while the front wheel now lifts out of the last turn, hovering a few inches above the famous Spanish racetrack.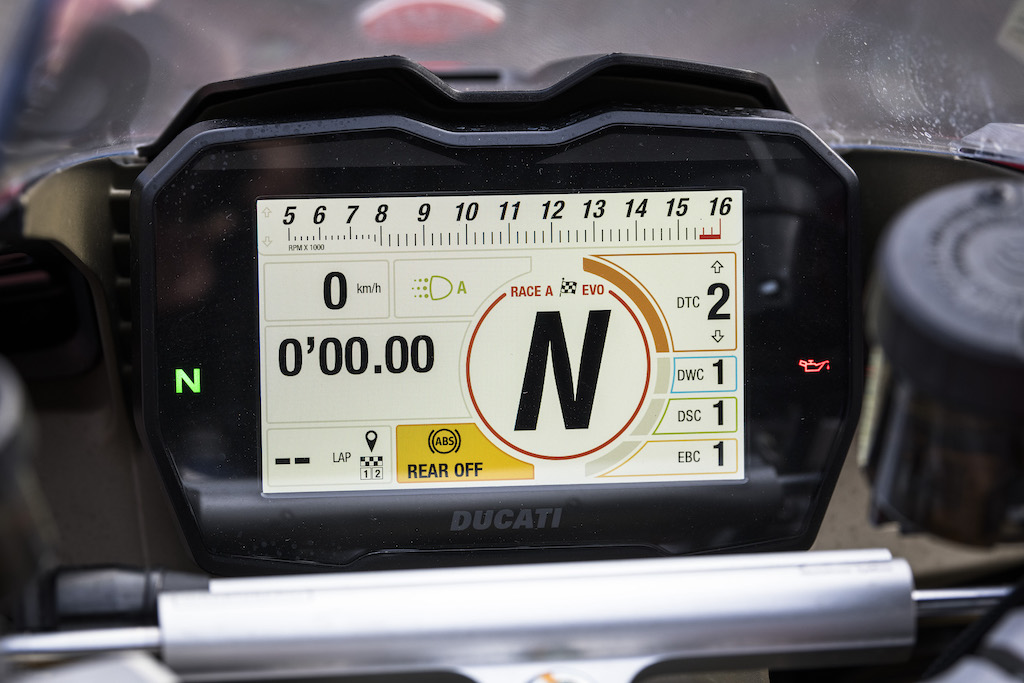 Full power mode allows maximum torque in all gears aside from first, which is only limited a fraction. Full is more aggressive, especially in second gear, which in turn makes the V4 harder to ride. I found myself holding on more whilst exiting second gears corners hard on the power – it's a tough workout but an incredible experience.
The rider aids are still in the background are so smooth it's sometimes hard to feel them working, so the colour indicator on the new race dash layout is a very valuable instrument. Furthermore, all this tech is linked to a GPS unit, which gives live lap times and splits – it's like a real-life video game.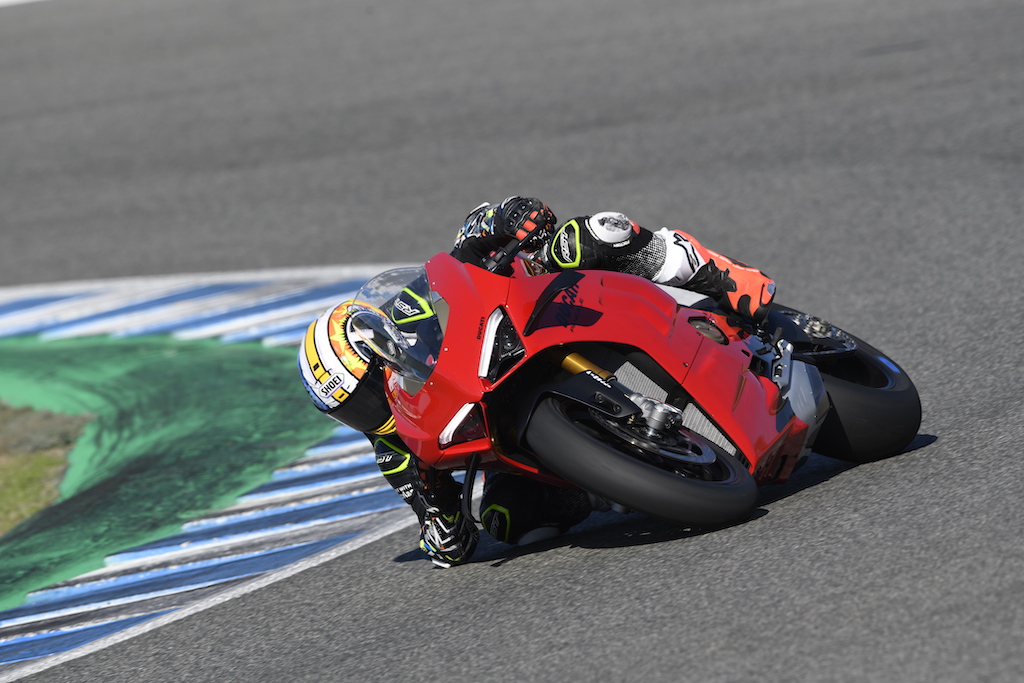 Ducati has not only made the new bike faster at the racetrack, but they have also made it more friendly and easier to ride. The improved ergonomics, braking, suspension, electronics, and aerodynamics all work together to make the 2022 Ducati Panigale V4 S more rideable than ever before. Arguably the world's most desirable production bike is now even better than ever; is race bike like on track, still thrilling, but you don't have to be a professional to enjoy.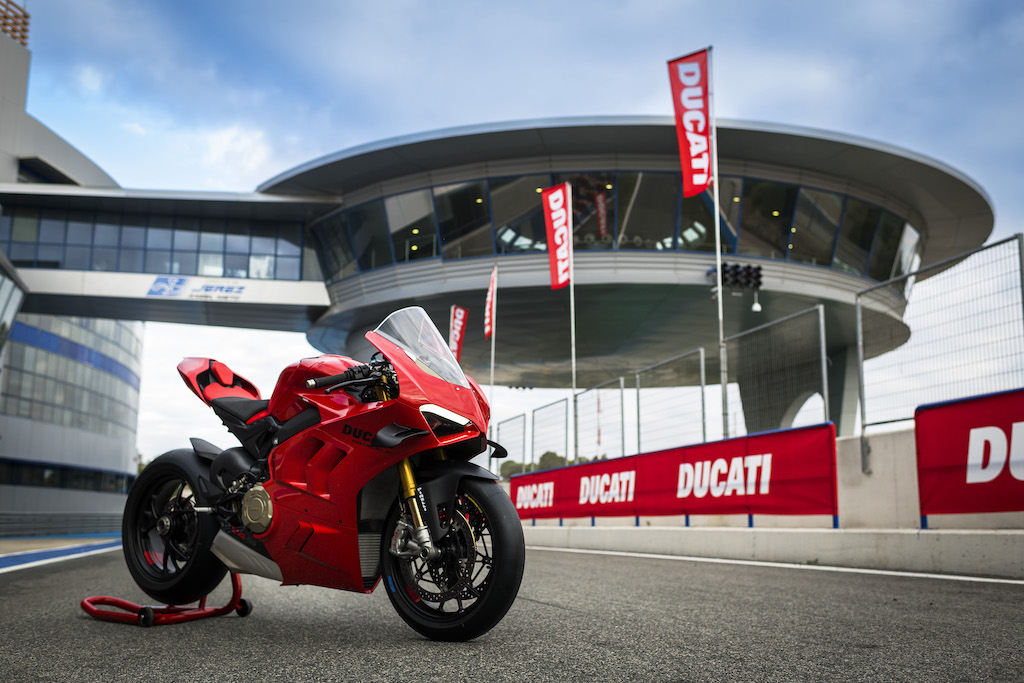 ---