Polaris launches the Slingshot Women Behind the Wheel, a single-day event to celebrate this year's International Female Ride Day in Houston, Texas.
The Polaris Slingshot Women Behind the Wheel Initiative is an experiential demo ride program designed to create an inviting space for like-minded women who share the same passion and enthusiasm for driving. In the spirit of celebrating International Female Ride Day, the single-day event will focus on bringing women together and getting them out on the road in a Slingshot.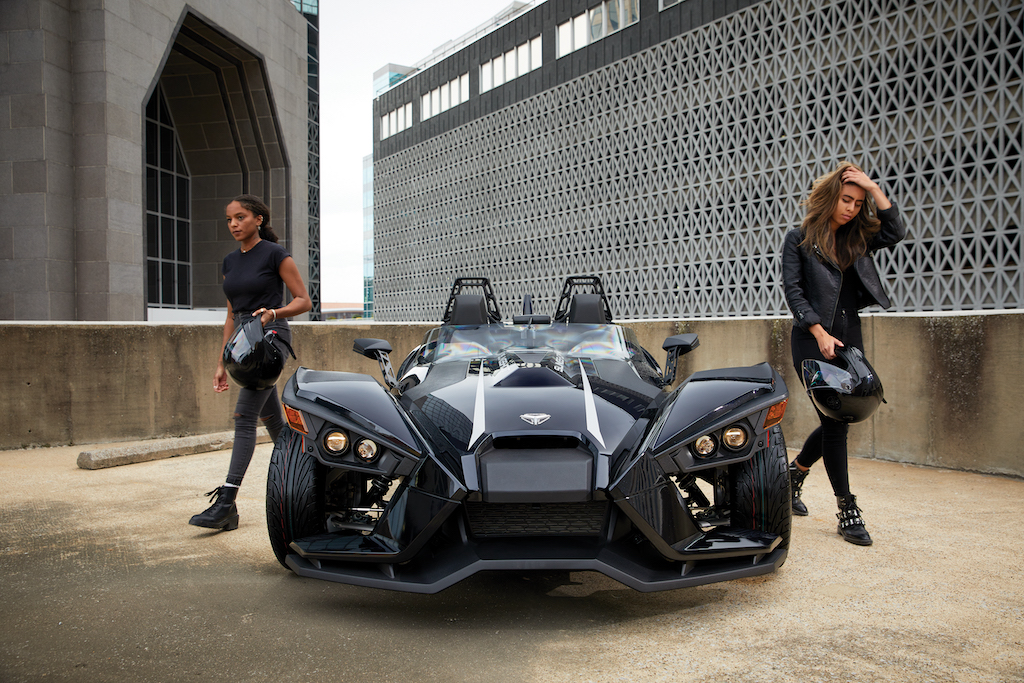 Women and aspiring riders are invited to engage in a full day of test riding the 2021 Polaris Slingshot model lineup and meet women who already own Slingshots. Professional racer Loni Unser will be in attendance offering "pro-tips" for driving the SLingshots that feature manual transmissions.
"We proudly celebrate the female riding community. As more and more women are turning to powersports as a recreational hobby, we want to empower those aspiring riders and welcome them to the Slingshot community," said Collett Mazula, Senior Marketing Manager for Polaris Slingshot. "Over the last several years, we have seen a steady increase of women buying and driving Slingshots. Women have always been driving, but gone are the days where the perception is that they're only passengers. Now, the driver's seat calls her name, as she cruises scenic roads, turns heads downtown, and customizes it to her style."
Slingshot's Woman Behind the Wheel will take place from 11 am to 5 pm at Team Mancuso Powersports Gulf Freeway in Houston, Texas. Product walkarounds and demo rides will be available throughout the day. A group ride is scheduled for 5:30 pm.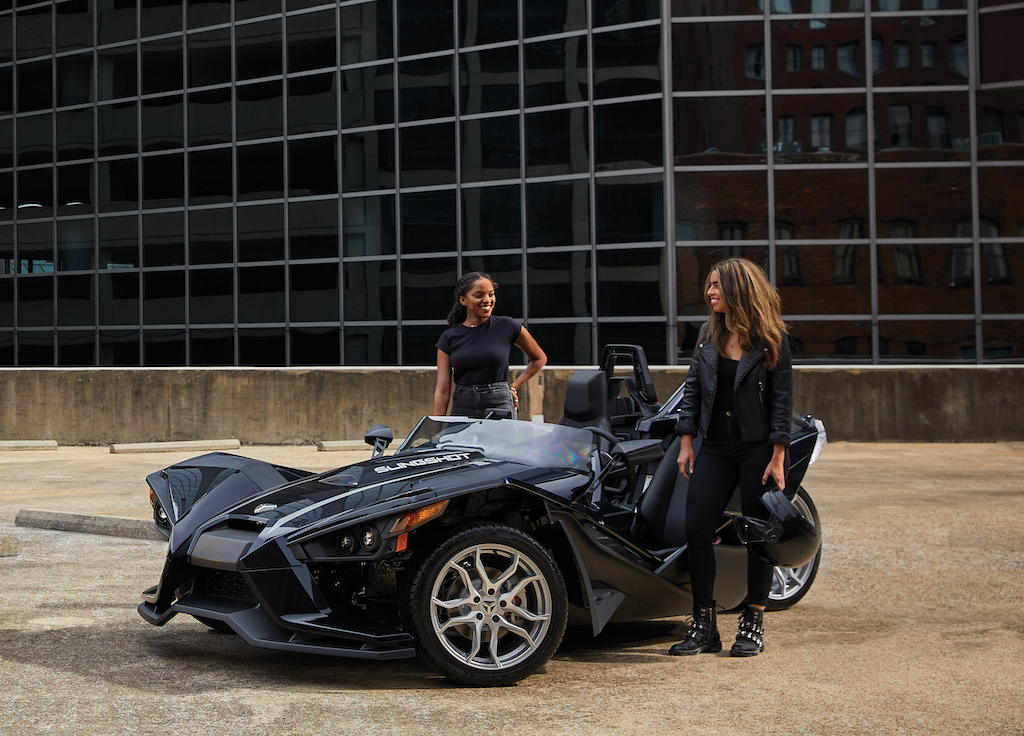 The plan is to take the Slingshot Women Behind the Wheel program on the road after the International Female Ride Day launch event with quarterly activations in different cities across the U.S.
---