Our guest writer, Rennie Scaysbrook of Cycle News, teamed up with our coffee brand, Hard Knocks Moto, to take on the greatest challenge in racing — the Isle of Man TT.
There are a few times in your life when you really, really, need to pay attention. Ordering your morning coffee isn't really one, nor is stacking a dishwasher or vacuuming your car. On the other hand, charging into Ballagarey's near top-speed, concrete-lined right hander at the Isle of Man TT with your motorcycle screaming its lungs out certainly is.
The lead up to Ballagarey is easy enough. Get through Union Mills and hold it wide open up the Ballahutchin straight, nail the right hand kink and rip first down and then sharply up the hill, with Ballagarey encroaching your vision like an enemy in the trenches. Down one gear, revs way up high, spot the early apex curb on your right and back to full noise. If you get it right, you'll be greeted with cute a little wheelie while still semi-cranked over, the crowd wailing applause as you grab sixth gear and bolt off to Crosby.
Get it wrong, and it'll likely be your last ever mistake.
This is the conundrum of the Isle of Man TT. The most famous, treacherous race in the world. It is both terrific and terrible in equal measure. It has been my racing life's mission to see the start line before I call time on my career. The year 2022 finally marked that point, and thanks to a myriad of sponsors, not least of which was SBI Editor, Allan Lane, and his coffee side hustle, Hard Knocks Moto Coffee, the dream finally became a reality.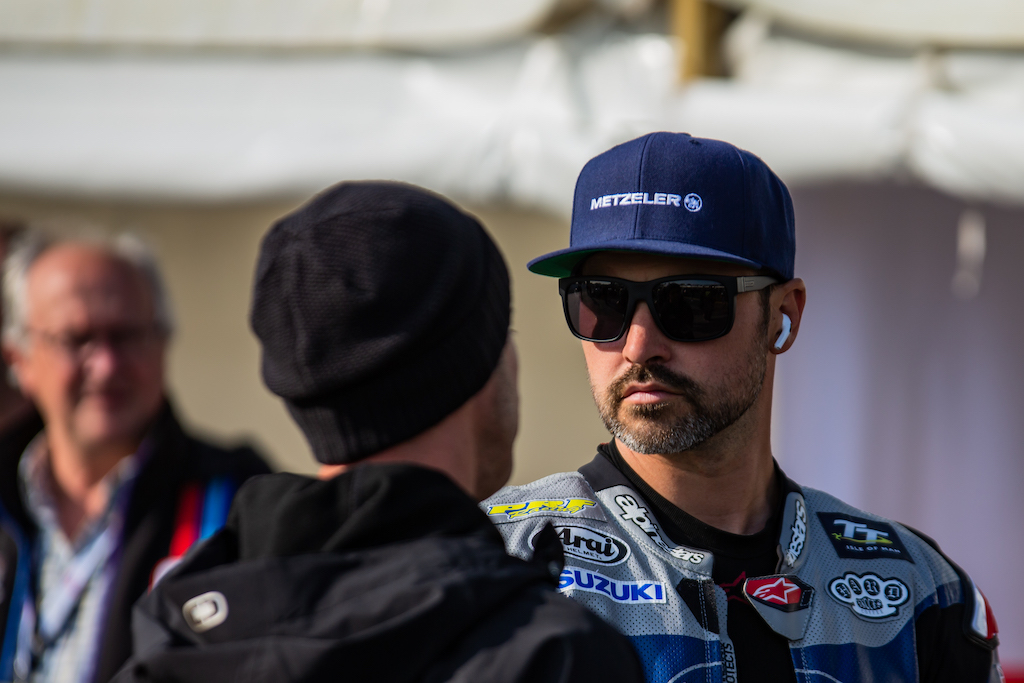 For my first foray at the Isle of Man, I was teamed with the PRF Racing Team out of Skelmersdale, Lancashire, on the northwest corner of the United Kingdom. Running a Suzuki GSX-R600 in the two Supersport TTs, my first task was to ensure I was fast enough to qualify for the race, which was a much harder task than you would think.
The 2022 Isle of Man TT was the first in the rebooted race since Covid caused a two-year shut down between 2020 and 2021, and the race organizers made some sweeping changes that included a maximum of 60 competitors for the Supersport category, and 50 for the Superbikes, which eliminated many of the slower entrants.
That meant you really had to get up and go from the start, which became quite the chore for me as my bike refused to start thanks to an electrical problem on the first night which meant I lost four crucial practice laps.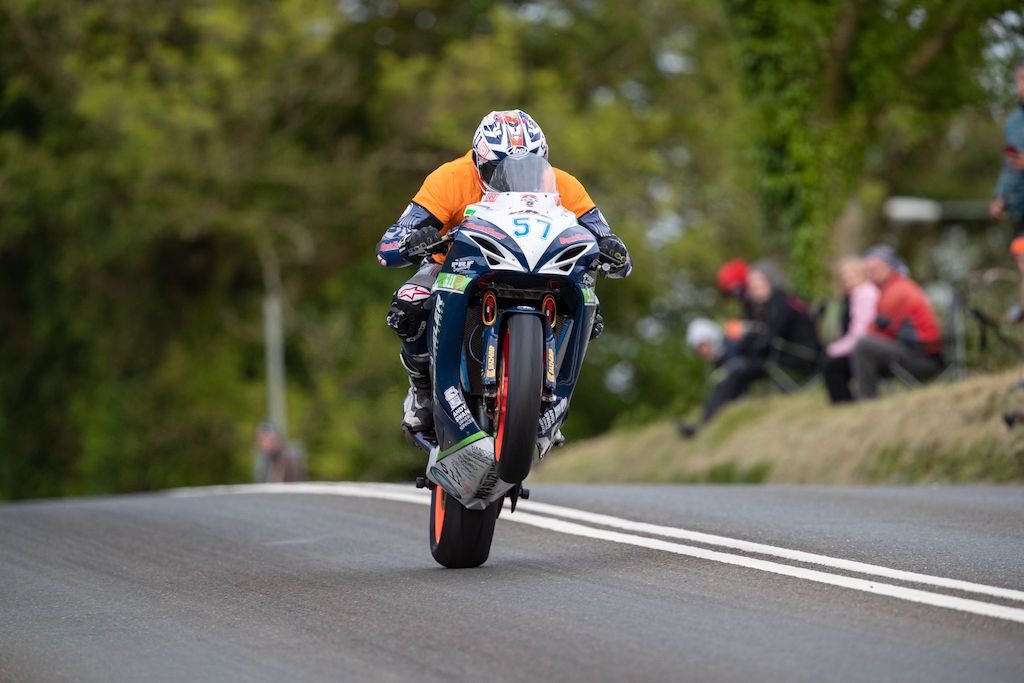 Over the next two nights (practice ran from 5-6:00 pm to 8-9:00 pm), I gradually picked up knowledge and speed, culminating on the fourth night's 117 mph lap that put me firmly on the grid for the Supersport class.
That 117 mph lap was one I'll remember forever. You know those moments when you've been practicing something and it all just 'clicks' into place? It was one of those rare gems in time when my Suzuki and I gelled like dance partners and that little Hard Knocks Moto Coffee logo on my Alpinestars leathers flew around the most famous track of them all.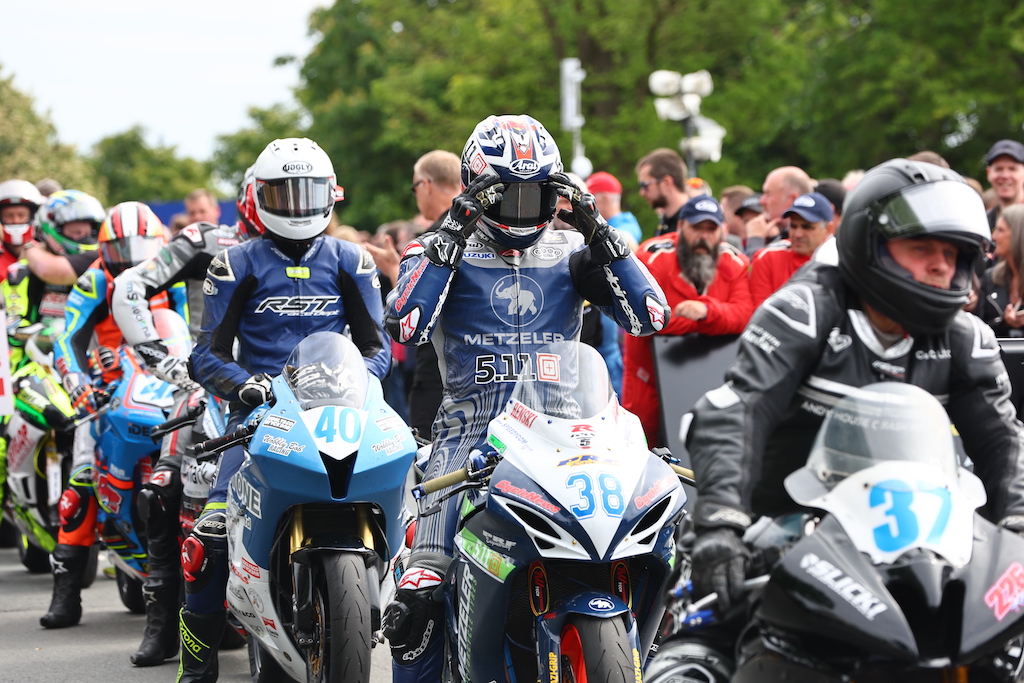 My two races at the TT were both deflating and delightful. I took 44th in the first encounter with an untested engine after the gearbox blew in the final practice session, but passing the fatal accident of Davy Morgan was something I really did not want to experience.
Davy's was a crash that reminded me of the teeth this place has, and the paddock was a somber place that night.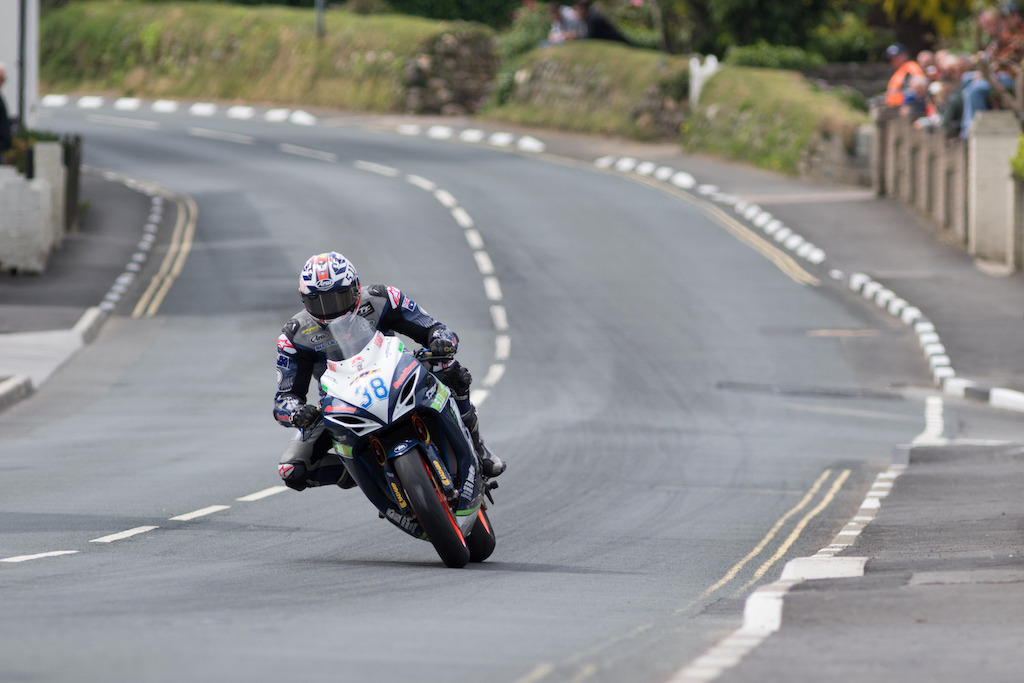 On the contrary, the second race was a gem. It was reduced to a two lap sprint thanks to inclement weather and I crossed the line in 37th, quite happy with that given we'd suffered so many mechanical issues. I was just glad to get it all finished.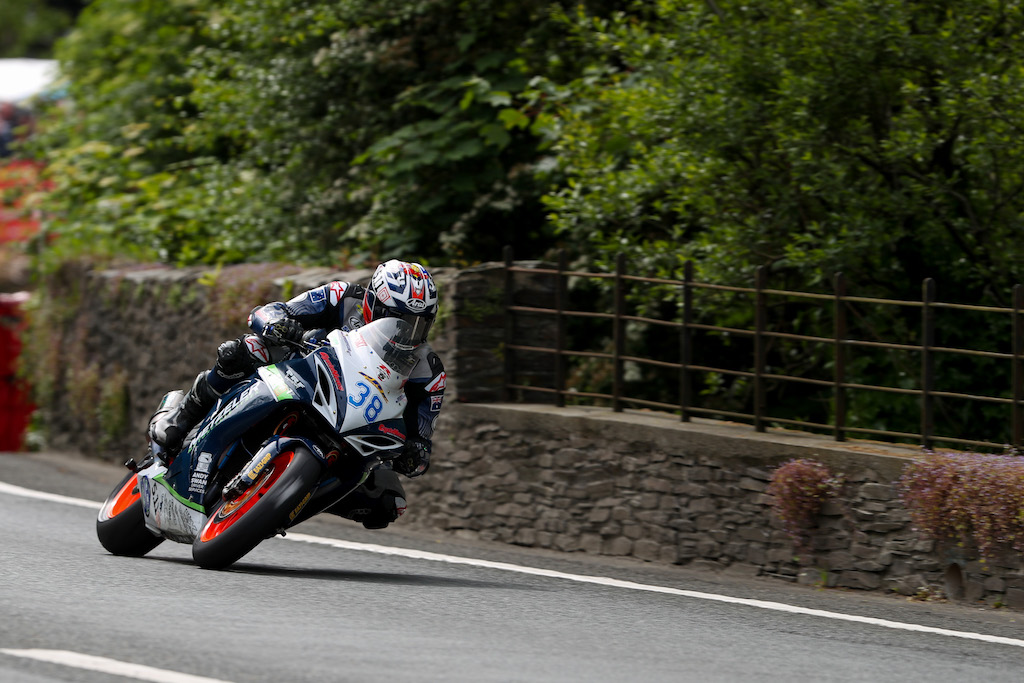 The Isle of Man TT is not for everyone. I'll admit, from the outside, it looks utterly mad. The fact this race is legal in a world so litigious as this is quite remarkable.
What's equally remarkable is what happens at the TT. This is the place where men and women come to do something very few people will ever get the chance to do. It's a terrifying, life-affirming expedition of the human race, a place where living on the edge has never meant so much.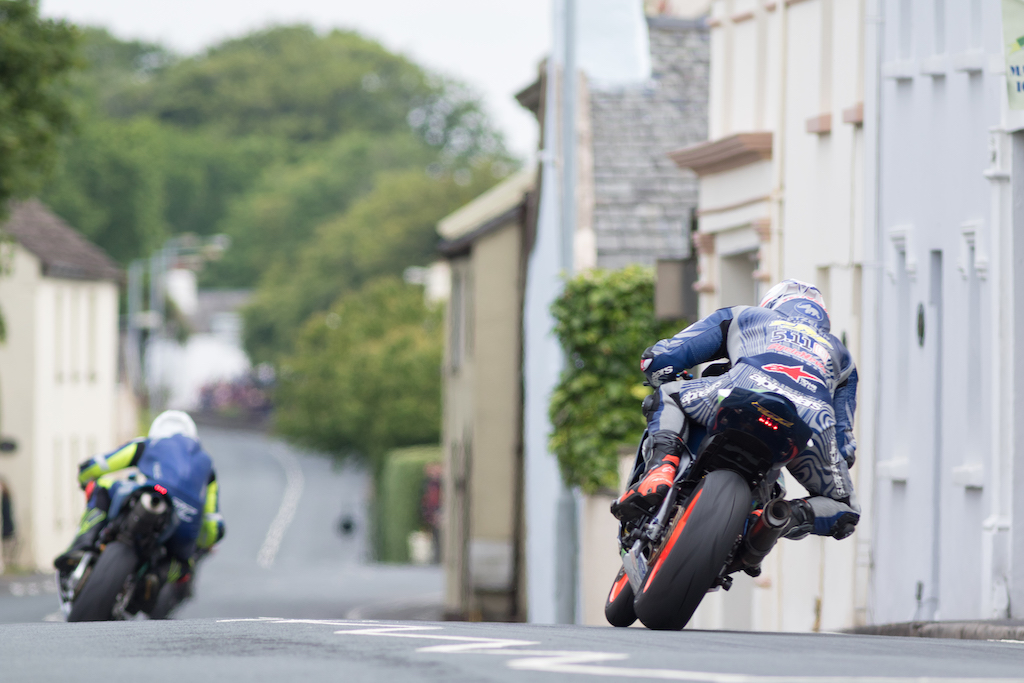 ---