The 2023 Ducati Panigale V4 range benefits from a suite of electrical upgrades to broaden the scope for riders of all levels.
Ducati is introducing significant updates in the electronics department for the 2023 Panigale V4, V4 S, and V4 SP2. The updated electronics package includes new Engine Brake Control (EBC) EVO 2 software. This features gear by gear calibration on three selectable levels, maximizing engine brake intensity based on the load on the rear wheel. EBC EVO 2 provides a greater balance of engine brake engagement while reducing rear wheel lockup.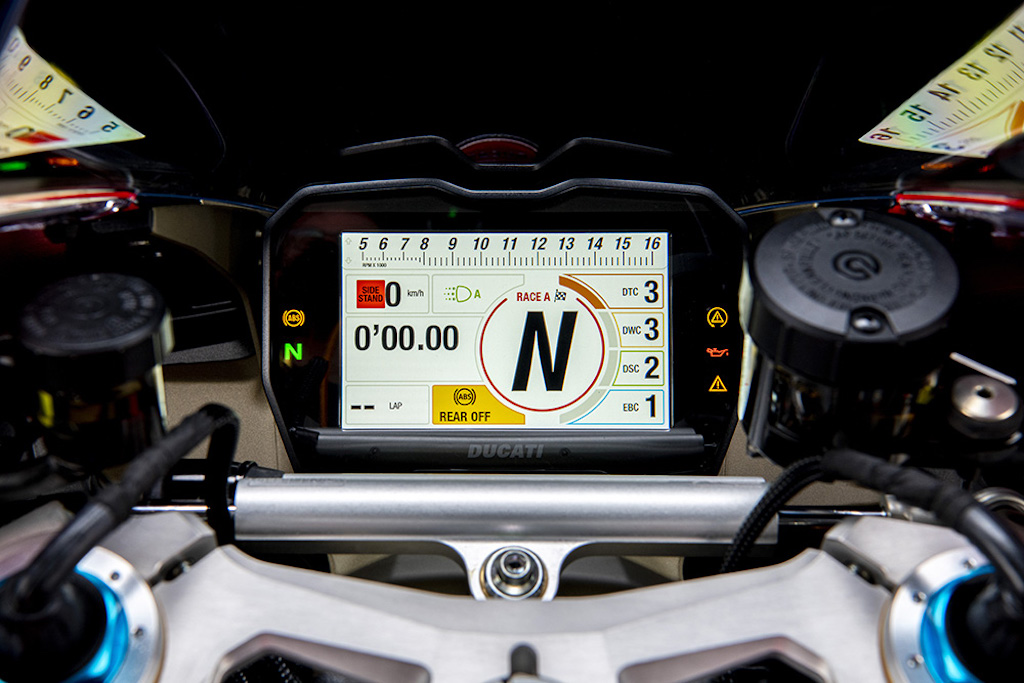 The 2023 Panigale V4 range also gets a new Ducati Quick Shift (DQS) strategy, making up and downshifts smoother at all levels of throttle engagement. When shifting at partial gas, the DQS retards the ignition timing whereas it would curt the injection in prior model's systems. For wide open throttle shifts, the injection is still cut but with refined torque restitution.
Keeping things cool is the new fan system that improves operating temperature management and reduction of heat build that often occurs at the end of track sessions.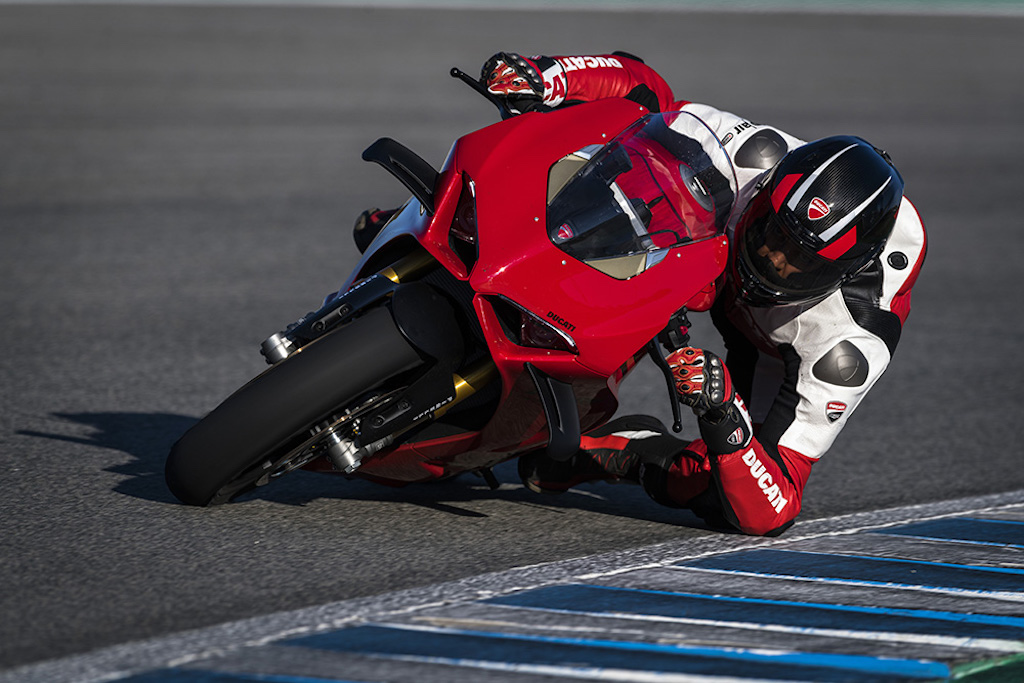 Both, the Ducati Traction Control (DTC) and Ride By Wire systems have been refined for the 2023 Panigale V4 line up, to improve traction control accuracy at lean angle and torque delivery management.
If you are a current owner of a 2022 Panigale V4 model, Ducati has made the 2023 electronic package upgrades available for your model year. Check in with your local Ducati dealership for details.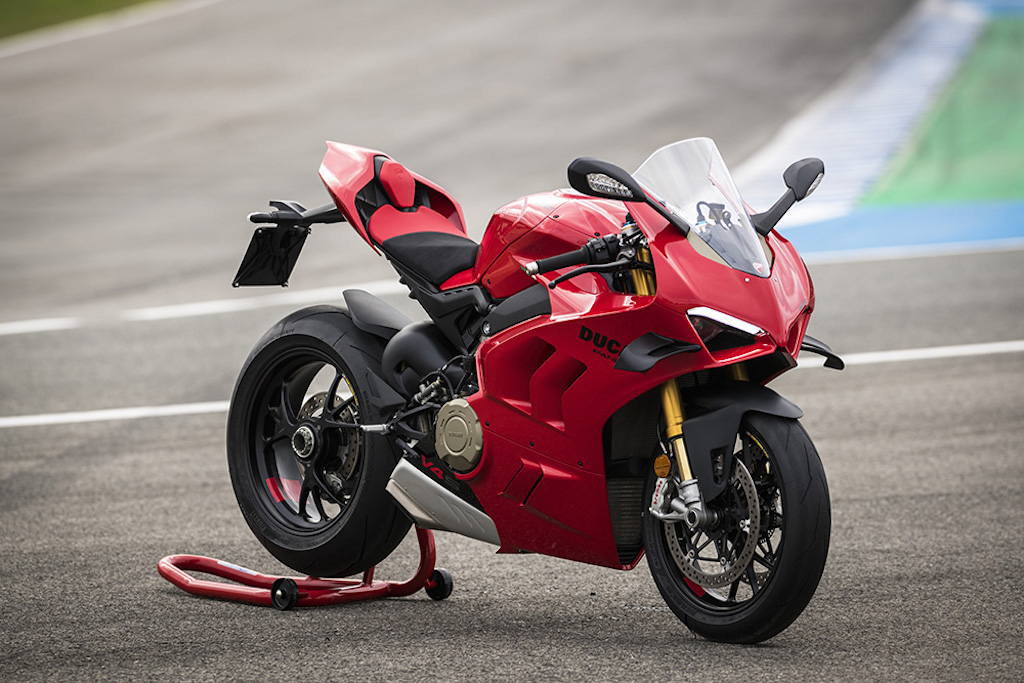 ---