Ryvid debuts and is now taking pre-orders for its offer to the electric vehicle moto-world with its Anthem Motorcycle.
Ryvid, known for its work in inventive EV mobility, is now taking pre-orders for the Anthem. The Anthem itself is a new take on two-wheeled transportation with its integrated rear drive unit, removable battery pack (for easy charging), and Ergo-Easy seat which can be adjusted to fit different riders' heights, all of which sit upon an ultra-lightweight monocoque chassis.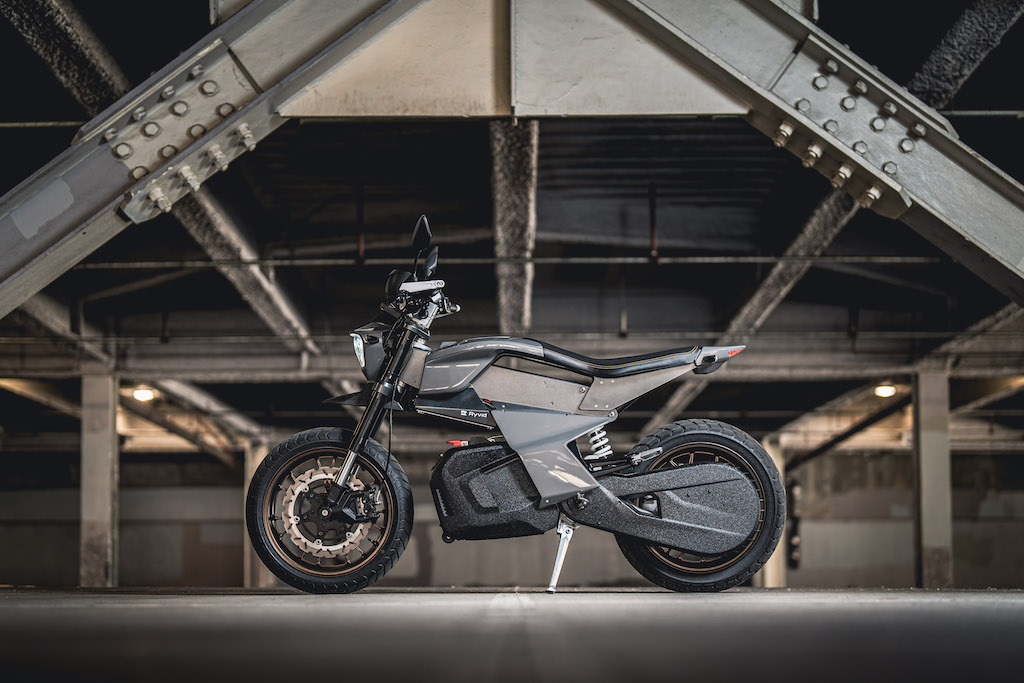 Ryvid claims that its Anthem is the world's first electric motorcycle that combines modern aerospace technology with easy-to-use EV architecture. It can reach speeds of up to 75 plus mph and travel up to 50 miles on a single charge (75 plus in Sport Mode), making it perfect for commuting or city riding.
The Anthem's sleek bodywork conceals its corrosion-free and lightweight frame, which weighs a total of 240 pounds (175 without the battery) with a carrying capacity of 400 pounds. Additionally, the modular head tube unit enables riders to adjust both the front and rear suspension manually. The Ergo-Easy seat is also electrically adjustable from 30 inches up to 34 inches, so that it can accommodate users of different sizes. Lastly, the 4.9-inch TFT display provides riders with key data such as speed and state of charge in any light conditions for optimal clarity.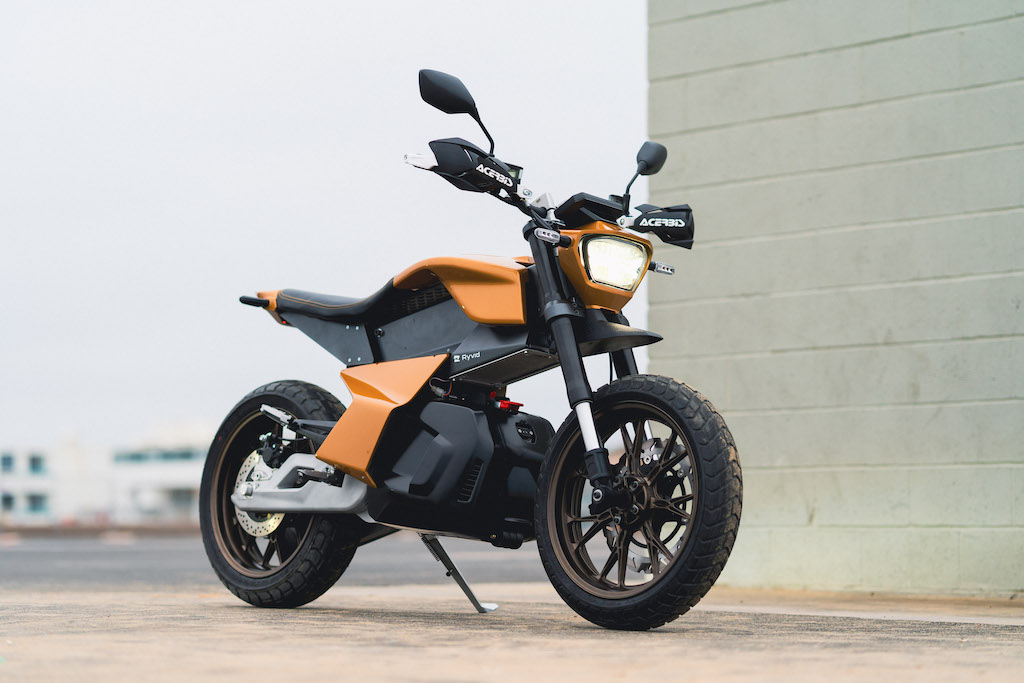 Ryvid employs a 4.3 kWh lithium-ion battery on the Anthem that can be charged in three hours on a 220V outlet or six hours on a 110V outlet. The motor is fully enclosed and located in the swingarm, which is made from one piece of die-cast construction with integrated cooling fins to make sure everything runs efficiently.
Improved durability and low maintenance are additional benefits of enclosing the motor and belt drive. The motor output is rated at 53 ft-lb of torque which transfers to the road via a 4.7:1 ratio, delivering up to 250 ft-lb at the final drive.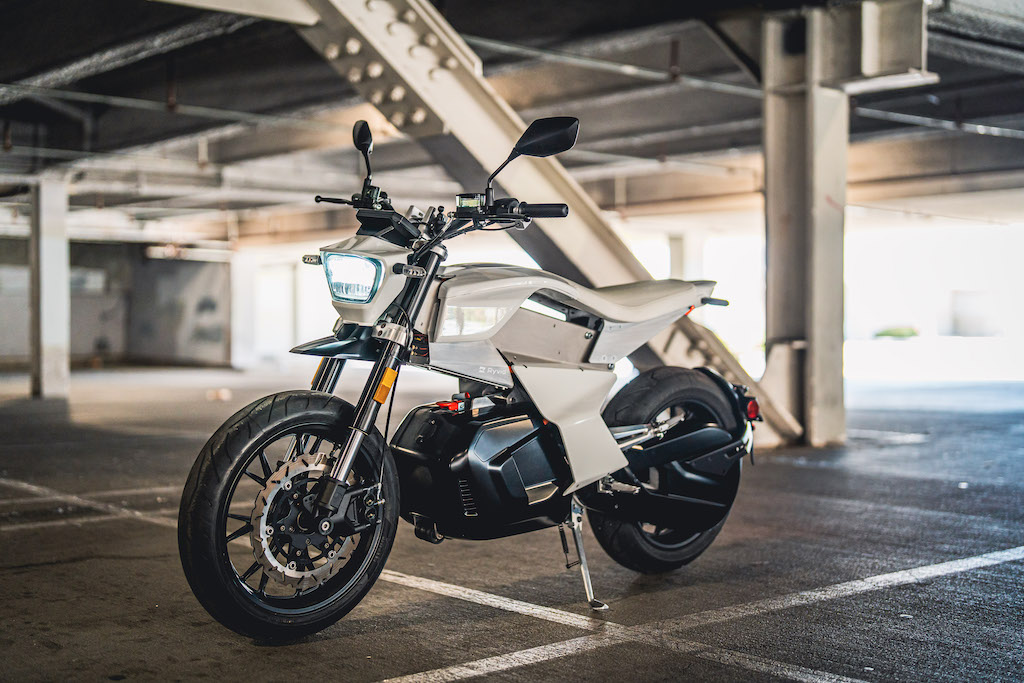 The "Anthem Launch Edition" will cost $7,800 and is available in three hues; Rapid White, Atomic Gold, and Carbon Grey. The Anthem has a one-year standard motorcycle warranty for the frame, a two-year power pack warranty, and a limited lifetime guarantee on the chassis. Deliveries are expected to begin in summer 2023. The Anthem Launch Edition will be made available through ryvid.com only in limited quantities of 1,000 units.
---