Harley-Davidson adds to its Icons Collection with the unveiling of the limited edition Low Rider El Diablo model.
The Low Rider El Diablo is a style and sport touring performance variant of the iconic Low Rider motorcycle. The Low Rider El Diablo model combines the touring capability of hard bags with a frame-mounted fairing and tight handling characteristics of the Harley-Davidson Softail chassis and V-Twin powerplant.
The Low Rider El Diablo model is based on the Harley-Davidson Low Rider ST bike. The detailed paint job applied by Gunslinger Custom Paint changes the appearance of the Low Rider® ST model with the addition of a well-defined paint scheme. A base of El Diablo Bright Red and a second pass of Bright Red Sunglo are used to create the color scheme. To add depth, the red pinstripes are masked off and a layer of El Diablo Dark Red and Dark Red Pearl is faded around the panel lines.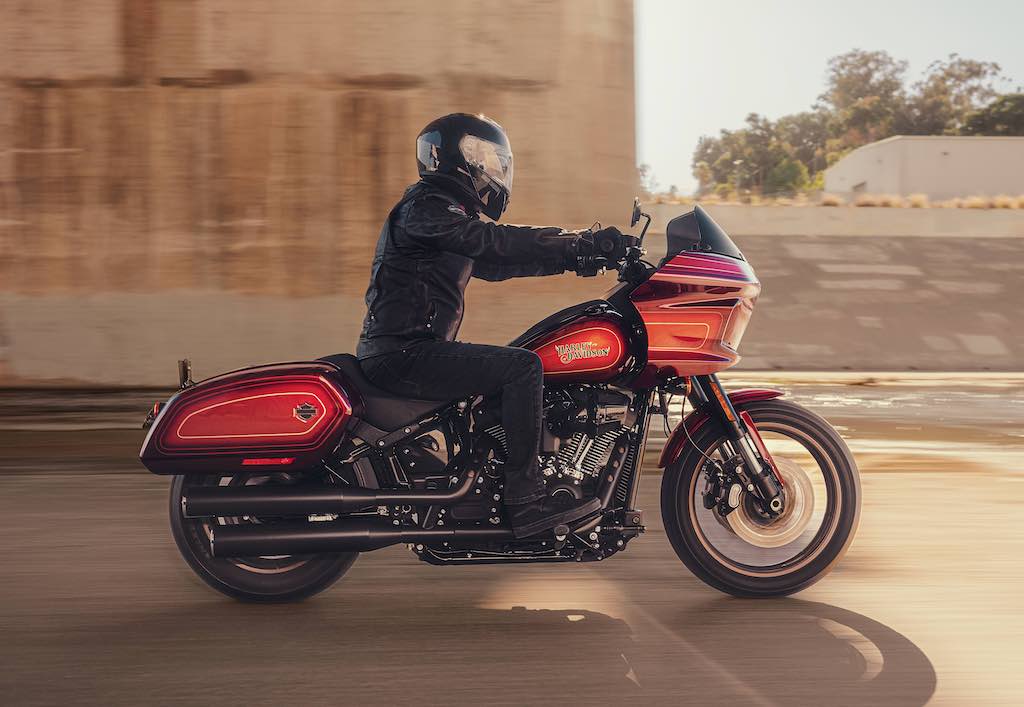 A layer of El Diablo Dark Red Metallic is applied to surround the El Diablo Bright Red color after masking, with a fade effect where the colors meet to create depth. The saddlebags, tank sides, fenders, and fairing are revealed when the masking is removed. Pale Gold pinstripes are then hand-applied inside the El Diablo Bright Red panels. To produce a "candy" look, the El Diablo Bright Red Sunglo includes a tinted clear component. The El Diablo paint scheme is highlighted by accents such as the powertrain, front end, and exhaust in gunmetal gray. The cast-aluminum wheels are painted in contrasting Matte Dark Bronze.
The factory-installed audio of the Low Rider El Diablo model is designed for great performance and a perfect match within the fairing. Harley-Davidson and Rockford Fosgate collaborated on a powerful, intelligent amplifier with digital signal processing (DSP) technology that is meant to perform in severe motorbike conditions. The system includes Bluetooth connectivity and allows you to listen to stored or streaming music through two built-in two-way speakers.
The Milwaukee-Eight 117 V-Twin engine is the El Diablo's factory-installed, Harley Davidson powertrain that delivers outstanding performance with precision oil and air cooling.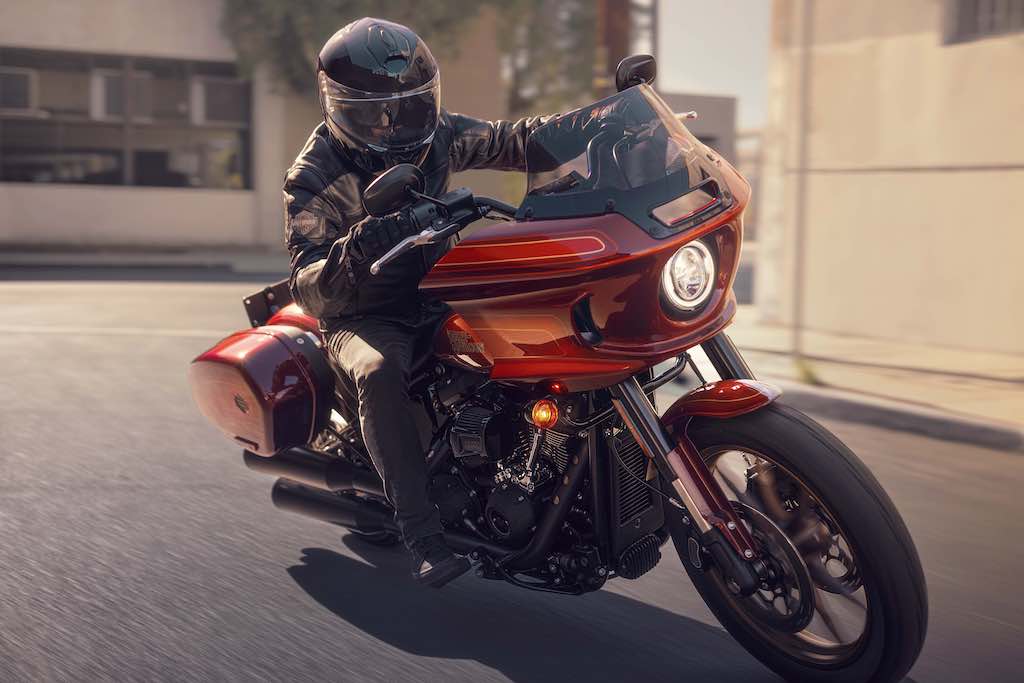 "The Low Rider El Diablo is a modern expression of the iconic 1983 Harley-Davidson FXRT and a representation of the creative times it was born in. It embodies the spirit of counterculture in Southern California in the '80s in a contemporary package that features meticulously crafted custom paint, including pinstripe trajectories that nod directly to those of the original FXRT." – Brad Richards, Vice President of Design and Creative Director, Harley-Davidson.
Only 1,500 unique serialized Low Rider El Diablo bikes will be manufactured for global sale in the fall of 2022 and will have an MSRP of $27,999.
---