2020 World Champions Suzuki are out of MotoGP, ending their program at the end of 2022.
In a move that will send shockwaves through the MotoGP paddock, Suzuki is set to pull out of MotoGP competition at the end of the 2022 season, SBI has learned.
During the one-day test at Jerez following the 2022 Spanish MotoGP, team members were reportedly informed of Suzuki's decision to withdraw from the world's premier road racing championship barely one year after Joan Mir lifted the 2020 world title.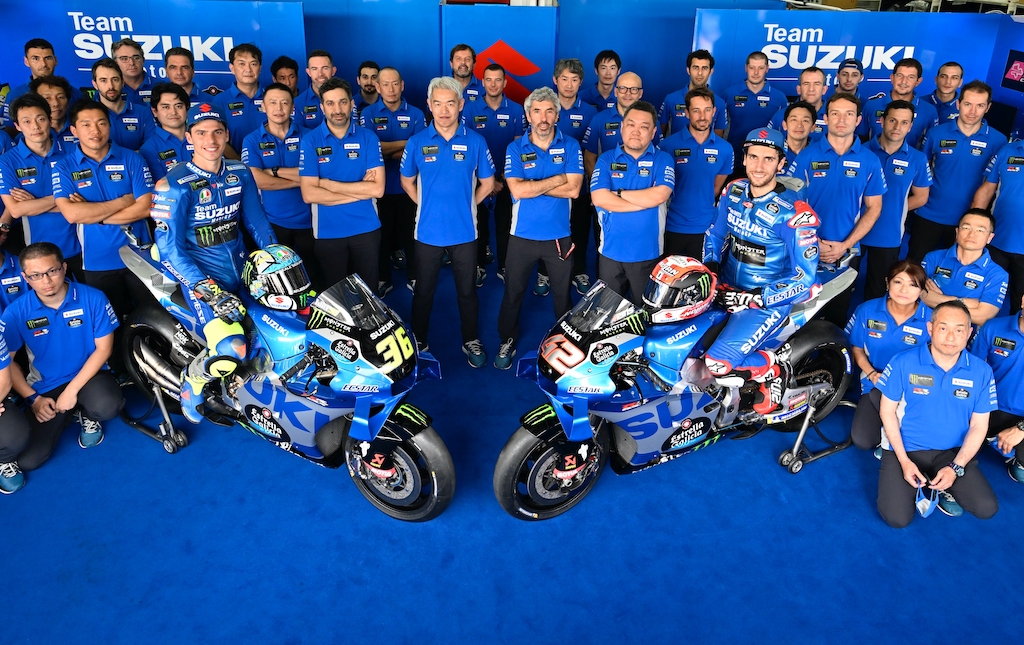 An official comment from Suzuki is expected to come tomorrow (May 3). The decision leaves not only the futures of riders Joan Mir and Alex Rins but also that of team members from technicians to administrative staff, in disarray.
Mir has been linked to the second seat at Repsol Honda, replacing Pol Espargaro alongside Marc Marquez, while Rins was looking to stay at Suzuki in 2023, a possibility now extinguished.
Suzuki struggled to find a replacement for legendary team manager Davide Brivio, the Italian who guided Mir to the 2020 MotoGP World. Championship after he shocked the team and left to join the Alpine Formula One organization for 2021.
Team management duties thus fell to Project Leader Shinichi Sahara, who struggled with the intense workload as Suzuki looked for Brivio's replacement.
That replacement was found for 2022 with the arrival of ex-Honda and Ducati boss, Livio Suppo, the man who help take Casey Stoner to titles in 2007 and 2011. Suppo was quoted as having "no comment" when asked about Suzuki's impending departure from MotoGP at Jerez.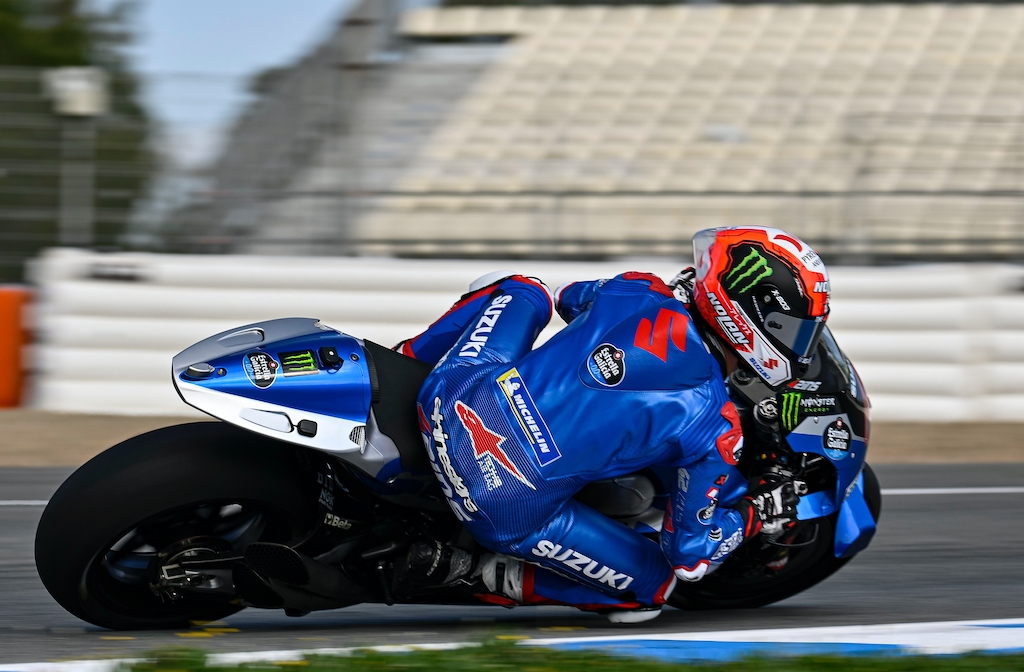 Suzuki was a mainstay of MotoGP competition since the early 1970s in the premier category, winning 500cc titles with Barry Sheene (1976/77), Marco Lucchinelli (1981), Franco Uncini (1982), Kevin Schwantz (1993), and Kenny Roberts, Jr (2000).
Returning for the beginning of the four-stroke MotoGP category in 2002, it would be another five years before Suzuki tasted success with Chris Vermeulen at Le Mans in 2007. Suzuki pulled out of MotoGP competition at the end of 2012, preferring to develop its new GSX-RR racer away from the spotlight. The company returned to MotoGP competition in 2015 and Maverick Vinales scored Suzuki's next MotoGP race win at Silverstone in 2016, followed by Rins and Mir between 2017 and 2022.
We'll have more on this breaking story at SBI as it develops.
---