The Sepang Racing Team (SRT) will be rebranded as the RNF MotoGP Racing team at the beginning of the 2022 season.
After it was announced that Petronas was pulling their support of the SRT Yamaha team in the premier MotoGP class, the cards could loudly be heard shuffling in the SRT garage. As the dust settled and the hands were dealt, a new team arises. Well, sort of… The new RNF MotoGP Racing team is actually a restructured Sepang Racing Team.
Team Principal, and former CEO of the Sepang International Circuit, Razlan Razali remains at the helm of the ship in a deal that commits the RNF MotoGP Racing team to grand prix racing through 2026, as an independent Yamaha team. Additionally, Andrea Dovizioso will continue on with the new team. The rest of the roster has not been confirmed.
"It has been a whirlwind journey for us. In recent months, we have put all our efforts to reset, rebrand and relaunch as a fresh and stronger MotoGP team. I would like to thank Carmelo for his continued trust and confidence in me to begin this second chapter with a newly rebuilt team competing in MotoGP's premier class for the next five years. For the season ahead, under the new entity of RNF MotoGP Racing, the rebranded team will continue our blueprint that have proven success before. Expectations will be high and we will push hard to meet these aspirations. Equipped with the experience we gained and having achieved multiple highlights in the past, we look forward to the 2022 season as an even stronger team entry." – Razlan Razali, RNF Racing Team Principal.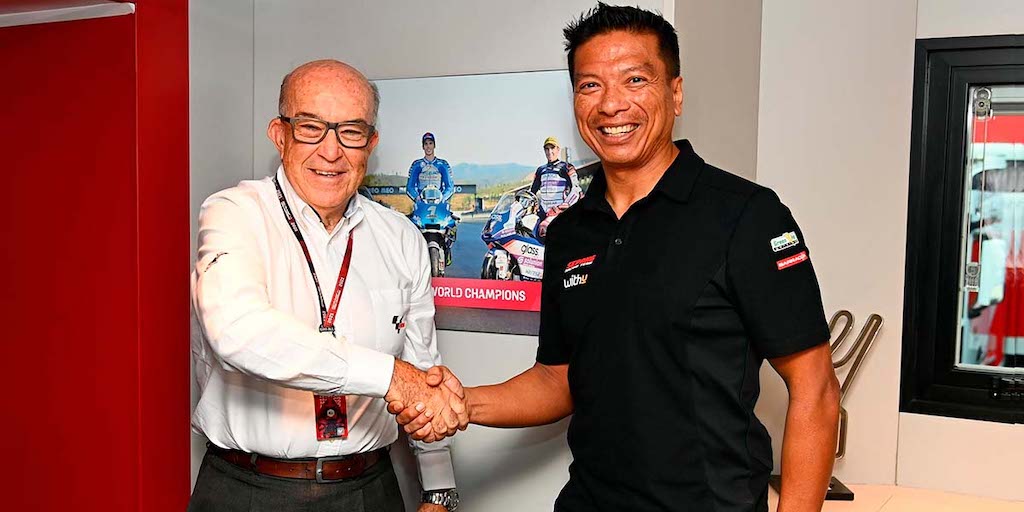 "It is a pleasure to continue working and partnering with a team structure headed by Razlan Razali, under the new RNF MotoGP Racing. Our long working relationship has been exciting for both fans and the competition. I know Razlan is very passionate about this project and I'm sure we will continue to see great things from the new team in the upcoming season and beyond. Razlan has been a great asset to the MotoGP family since his days in Sepang, and has helped to grow the sport in Malaysia and across the important South East Asia region in general." – Carmelo Ezpeleta, Dorna Sports CEO.
---