The 2023 Yamaha R1 GYTR is made for racing with the same DNA as the bike that won the 2021 FIM Superbike World Championship.
The new 2023 R1 GYTR is designed for customers who are looking for performance and quality, specifically for track usage, equipped with over 25 carefully selected GYTR parts and an Akrapovic muffler and link-pipe system. Yamaha has seen some success with the R6 GYTR, so it was only a matter of time before the R1 GYTR program was announced. However, this was released via Yamaha Europe so if you're stateside, hang tight.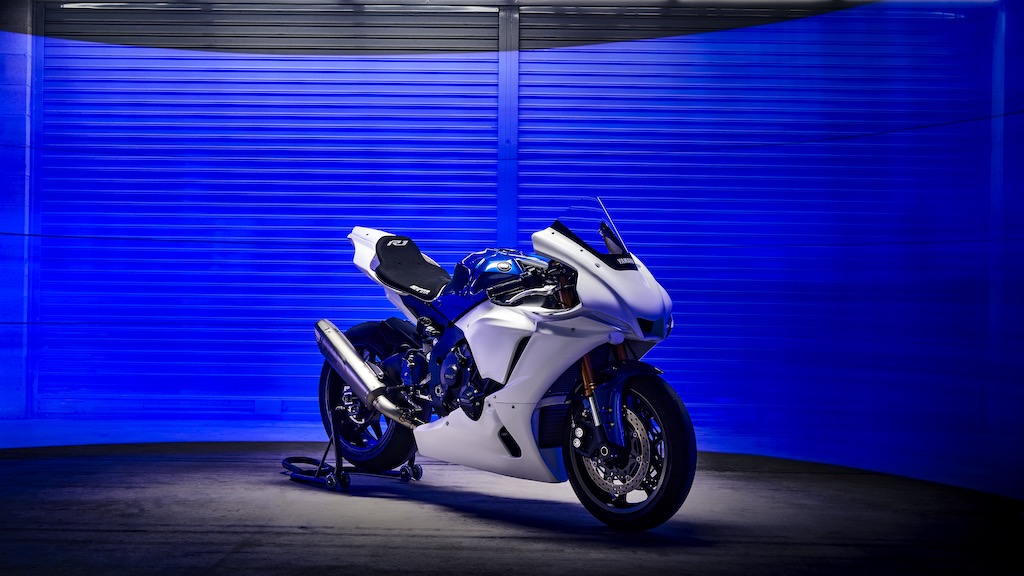 The R1 was developed to compete at the highest levels. Its CP4 engine provides linear torque with a great feel while the unique chassis improves handling, thanks to KYB 43mm front forks. The IMU electronics package, ride-by-wire throttle, brake control and engine brake management enhance the smooth riding experience further. Yamaha has improved the performance of the R1 GYTR across the rev range and greater power output, making it an ideal race bike for all levels of skill. The ECU's wide range of options makes it simpler to ride at your limit, with lightweight components optimizing the gearing and agility.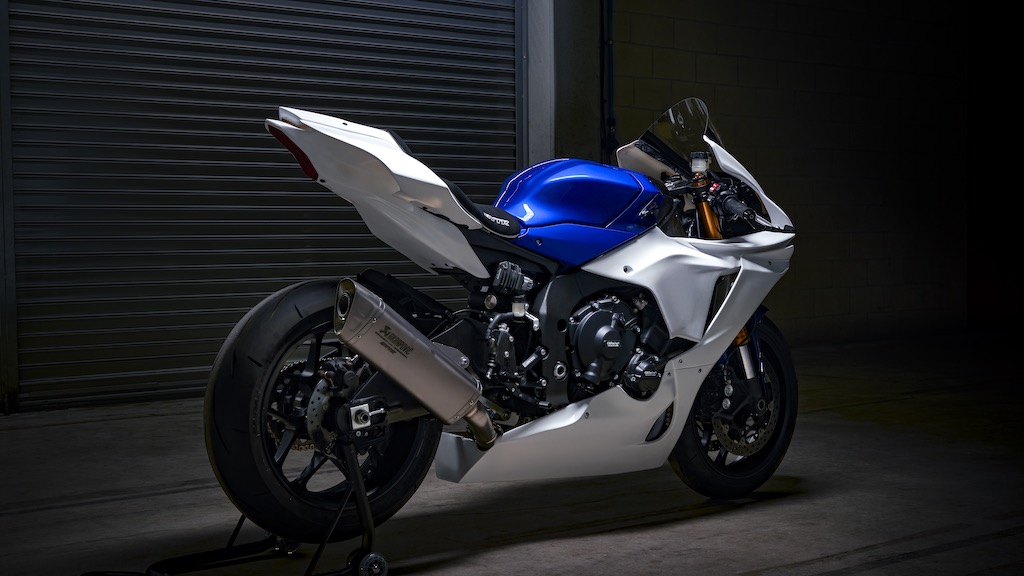 The suite of GYTR electronic aides includes an ECU, wiring harness, ABS emulator, and a PC interface cable. A complete race body kit in primer white is standard, as well as a race screen and GYTR race seat. Other stand-out features include the GYTR racing fuel cap, stainless steel brake line set, calipers with GYTR steel piston kit, race clip-ons, and racing rearsets with reverse shifting options.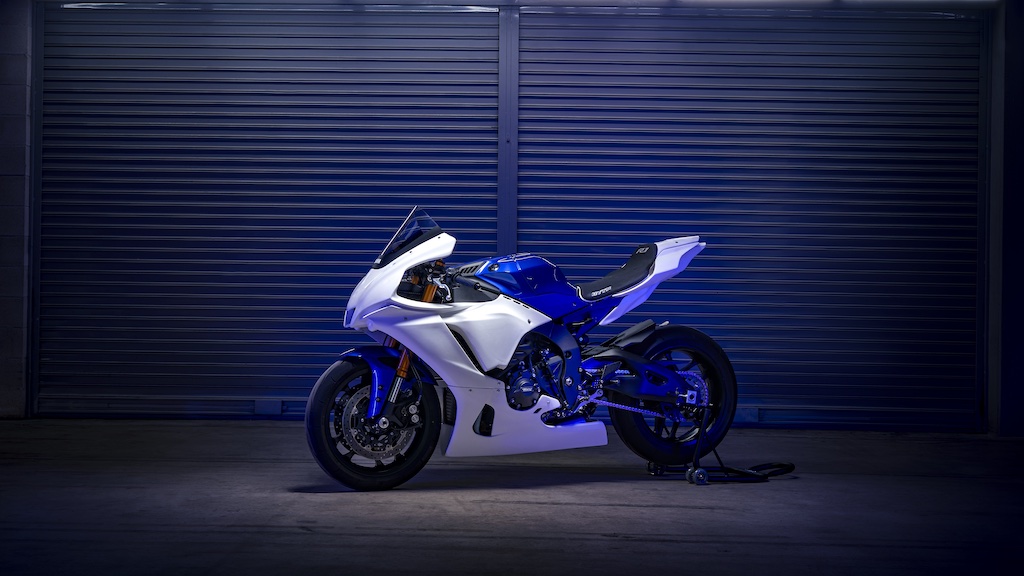 The drive system consists of a 15T front and 42T rear 520 pitch sprocket kit and a GYTR R-Series 520 racing chain, complete with a shark fin rear sprocket guard.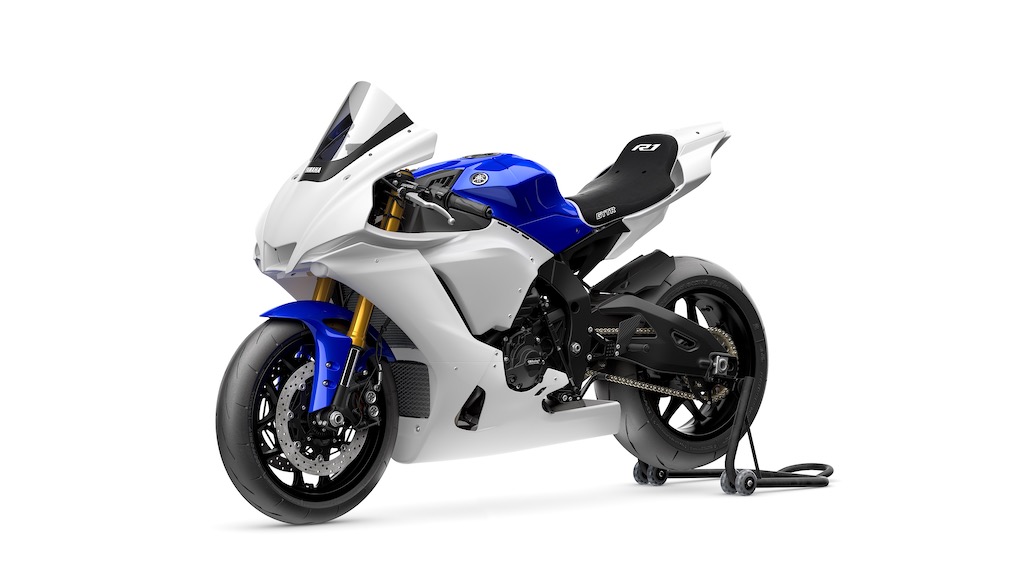 With a variety of lightweight components, the R1 GYTR improves braking and aerodynamics while still providing optimal riding posture. It's completely keyless and comes with rear stand hooks and an R-Series racing rear stand.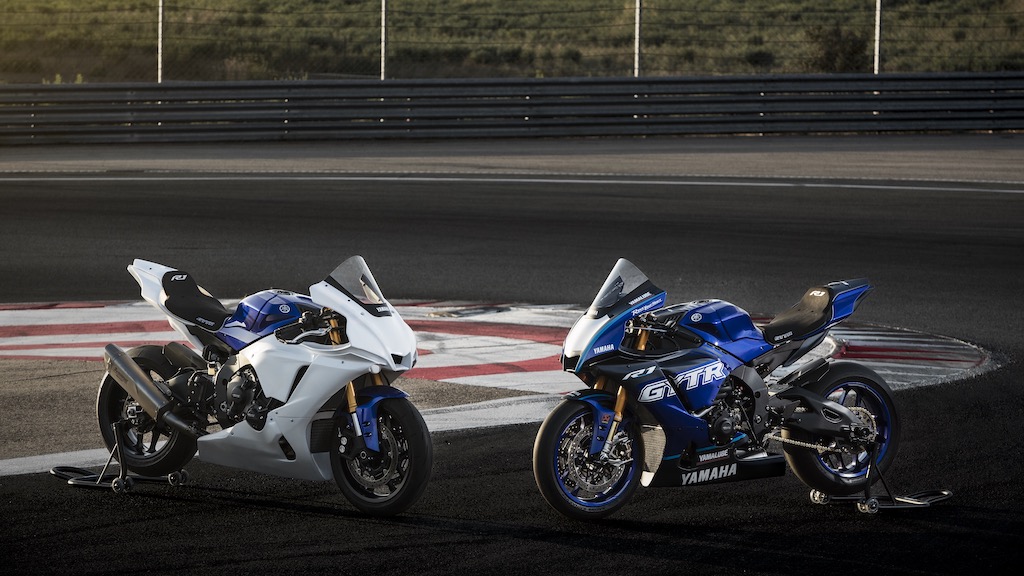 As mentioned, the 2023 R1 GYTR was announced by Yamaha Europe. No pricing or availability has been made clear. But we are speculating a drop date sometime in April of 2023. 
---