Aprilia unveils the ultimate production superbike in the stunning RSV4 XTrenta.
Aprilia has been racing and winning at the world level since Alessandro Gramigni captured the 1992 125cc Grand Prix world title. Thirty years on, Aprilia has taken titles in the 125cc, 250cc and WorldSBK Championships, and are now one of the boss manufacturers in MotoGP with perennial Spanish hard-chargers, Aleix Espargaro and Maverick Vinales, the former of which gave them their first-ever MotoGP race victory this year in Argentina. In celebration of three decades of toil and trophies, Aprilia is releasing the stunning RSV4 XTrenta, a 230 horsepower superbike beast limited to 100 units worldwide and costing €50,000 excluding VAT (U.S. pricing is yet to be determined).
Building on the story started by the Aprilia RSV4 X of 2019 in which only 10 were produced, the XTrenta takes the RSV4 Factory and turns it up to the gigawatts with a plethora of race-spec parts normally seen on MotoGP and WorldSBK grids. Ready? Let's go.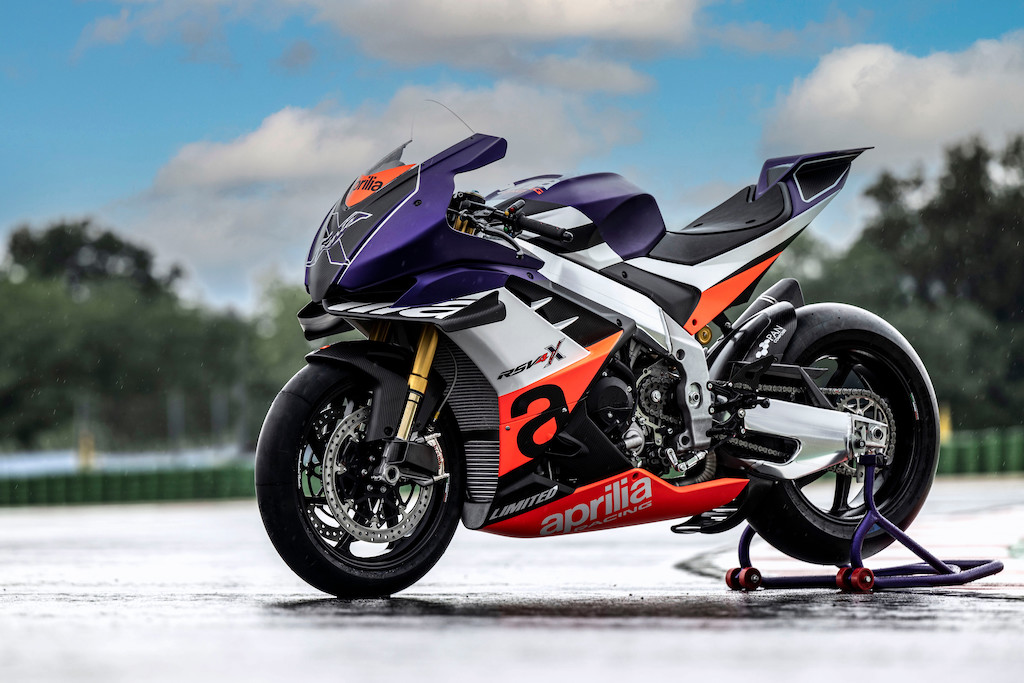 The motor gains a new and uber-loud titanium/carbon fiber race exhaust system from SC-Project, a new air filter comes from Aprilia's MotoGP team suppliers Sprint Filter, and oil radiators are by Taleo Tecnoracing.
The electronics are race-spec Magneti Marelli and the rider activates them via very fancy JetPrime switches, but the hardware on the XTrenta also makes for salivating reading.
The Aprilia's front bodywork is a close replica of that which adorns Aleix Espargaro's MotoGP missile, and pairs with the lower wing attached to the underside of the inverted swingarm Aprilia debuted last year. The company claims this combination increases the aerodynamic load by 25 percent while reducing drag by four percent.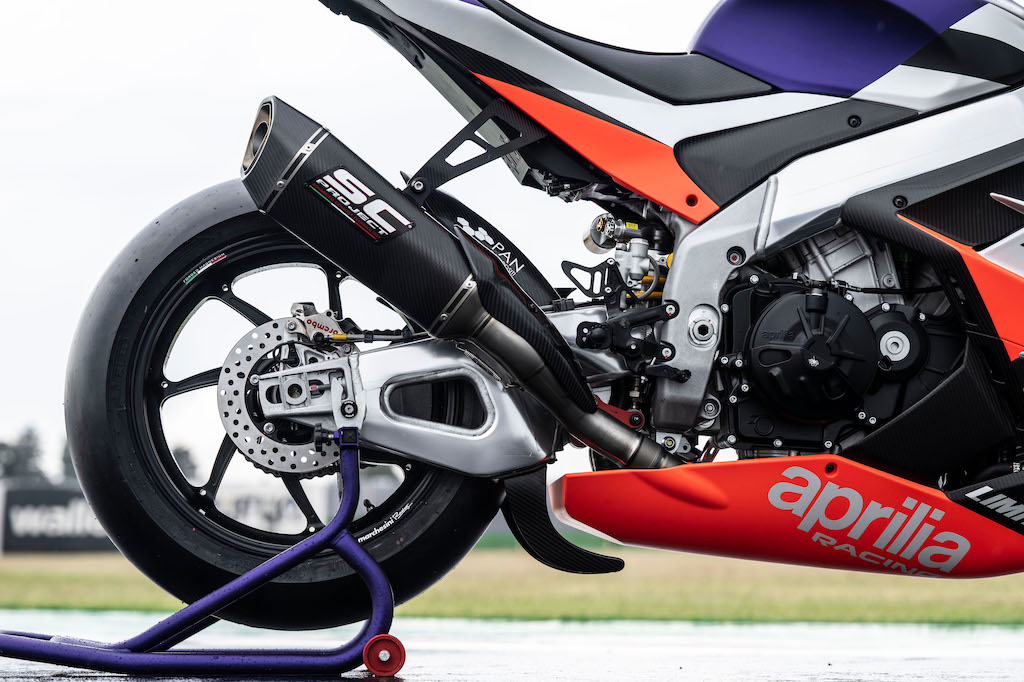 The XTrenta's purple color scheme harks back to Gramigni's 1992 world beater and was teased by Aprilia test rider, Lorenzo Savadori, during a wildcard appearance at the 2022 Austrian MotoGP.
As for agility, you've got beautiful forged magnesium Marchesini M7R GENESI wheels wrapped in Pirelli Diablo SBK tires, and the brakes are Brembo's WorldSBK-spec GP4-MS billet monobloc calipers and 330mm T-drive discs. Make no mistake, this is Aprilia's best Superbike foot forward for their premium customers.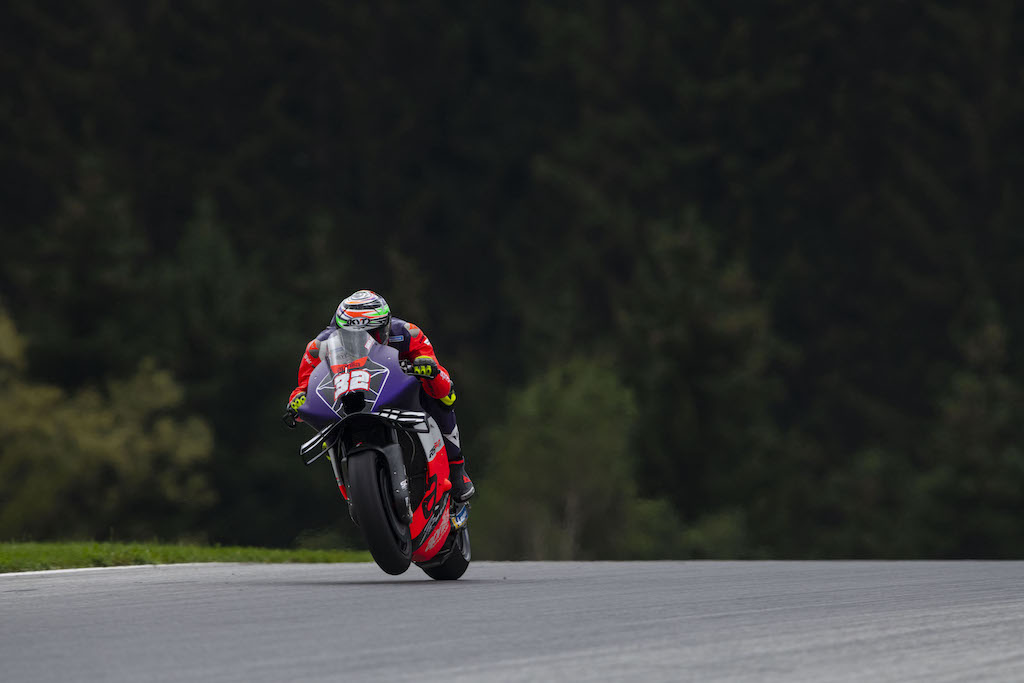 And considering these units are limited to just 100 examples worldwide, you better be quick if you want one. They will go on sale from September 6 by accessing factoryworks.aprilia.com, and besides, Christmas is coming up and you've worked hard this year…
---