Indian Motorcycle debuts the eFTR Mini youth electric motorcycle in two color options for the mini motorcyclists.
Indian Motorcycle has introduced the new eFTR Mini. This is in addition to their existing electric youth bike option, the eFTR Jr. Now parents who are passionate about motorcycling can give their children an opportunity to experience the same thrill and love of riding with a new bike that is perfectly sized for smaller riders who are just starting out.
The newest electric youth bike from Indian Motorcycle, the eFTR Mini, allows young riders to feel like a member of the iconic Indian Wrecking Crew that dominated flat track racing in the 1950s. With a high-quality steel frame and competitive price tag of $529.99, this 20% smaller and 50% lighter version of the eFTR Jr. is more accessible than ever for young riders everywhere.
The eFTR Mini is being offered in the Podium Pink colorway, along with the Race Replica option, expanding its appeal to a broader array of younger riders.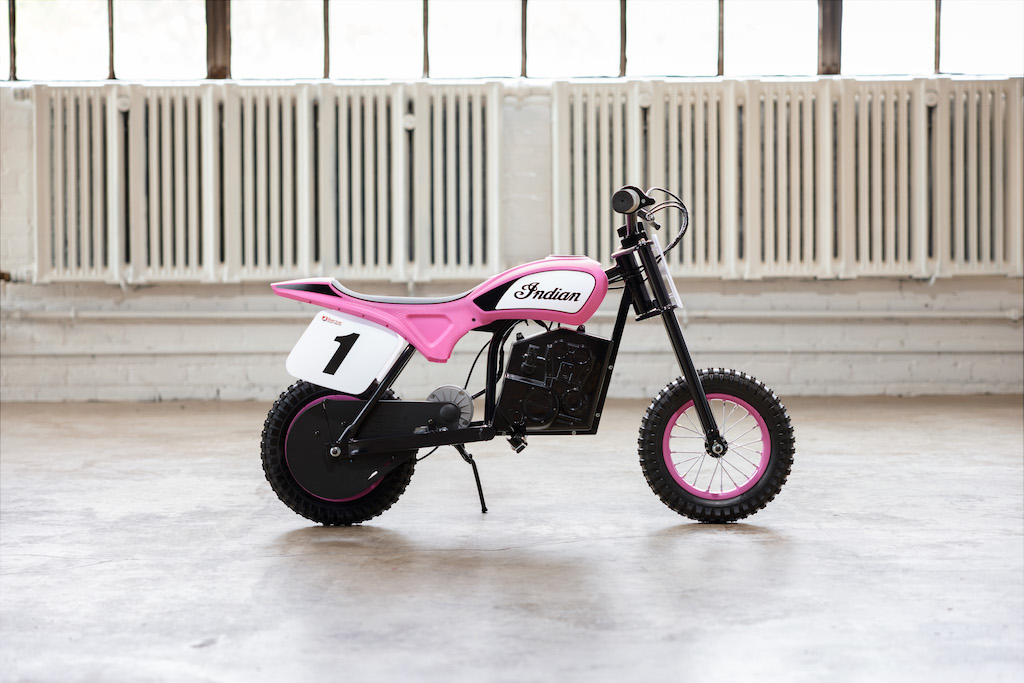 "The eFTR Jr was met with an extremely positive response from so many passionate riders and loyal Indian Motorcycle customers looking to share their passion for riding with the children in their lives," said Ross Clifford, Vice President of Parts, Garments, and Accessories at Indian Motorcycle. "With the eFTR Mini, we're expanding our available youth offerings with an even more accessible option, allowing us to accommodate an even wider range of aspiring two-wheel riders."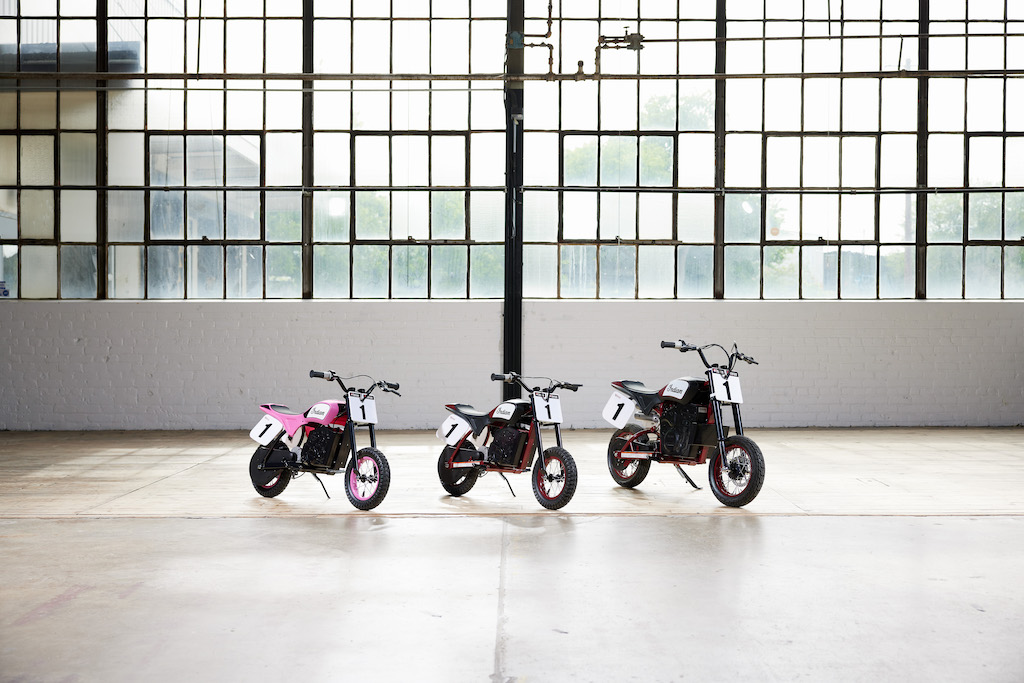 The eFTR Mini has an 18.4-inch seat height, which is nearly five inches lower than the eFTR Jr. It's safe for riders eight years old and up in low mode, and 13 and above in high mode thanks to an adjustable seat. The eFTR Mini was built around a proven electric engine because its 24-volt rechargeable battery can run up to 30 minutes at a speed of 14 mph in high mode and 10 mph in low mode. With a robust steel tube frame and rear brake that offers excellent stopping power, the bike is perfect for beginning riders.
---