Ducati pulls a hat trick as Pecco Bagnaia secures the 2022 MotoGP World Championship crown to accompany the Italian brand's Team and Constructor titles.
After an exciting season filled with ups and downs, Ducati Lenovo, and Italian rider Pecco Bagnaia have finally secured the 2022 MotoGP World Championship title.
Pecco Bagnaia, who started the second half of the season 91 points behind in the standings, made a remarkable comeback over the second half of the year to achieve the ultimate goal for any MotoGP rider. The 25-year-old's victory marks a long-awaited comeback for Ducati, as it has been 15 years since their last world championship win with Australian rider Casey Stoner in 2007.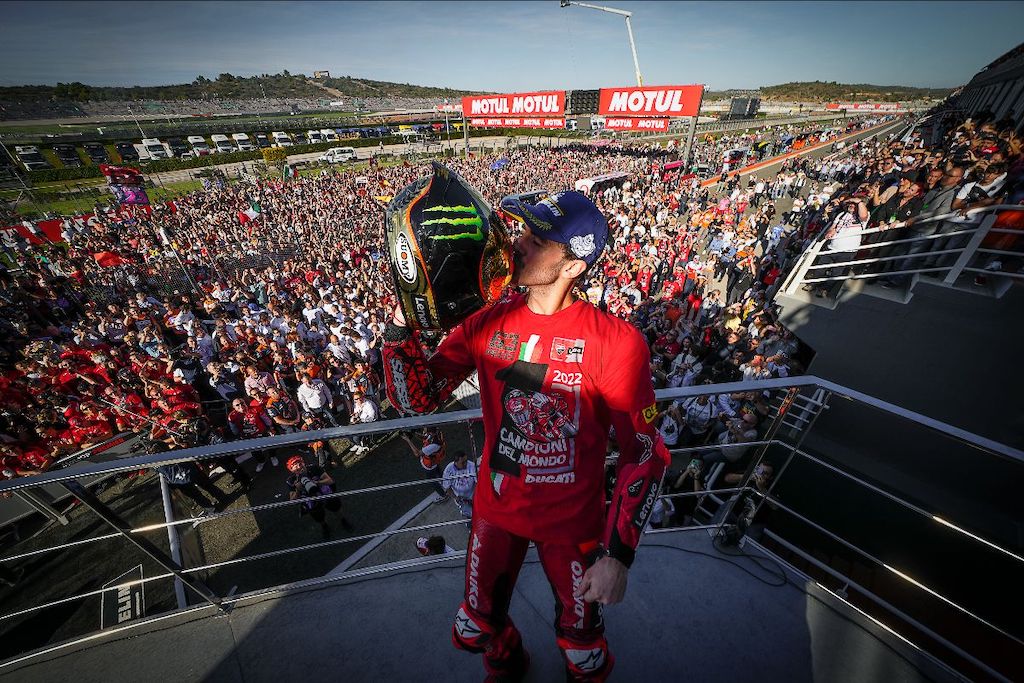 Bagnaia's journey to becoming world champion was not without challenges. He is the first rider to clinch the premier class title despite five DNFs in one season. But it wasn't until his four-in-a-row winning streak in Assen, Silverstone, Austria and Misano, plus a second place finish at Aragon in September that Bagnaia truly solidified his momentum as a contender for the title. He went on to secure another win in Australia Portimao, launching him 23 points ahead of Fabio Quartararo heading into the final race at Valencia.
Pecco Bagnaia crossed the finish line in ninth place to secure enough points for his first world championship title. With this monumental win, Bagnaia becomes Italy's first MotoGP World Champion to win on an Italian bike since legendary rider Giacomo Agostini in 1972 and adds yet another impressive achievement to Ducati's decorated history in motorcycling racing.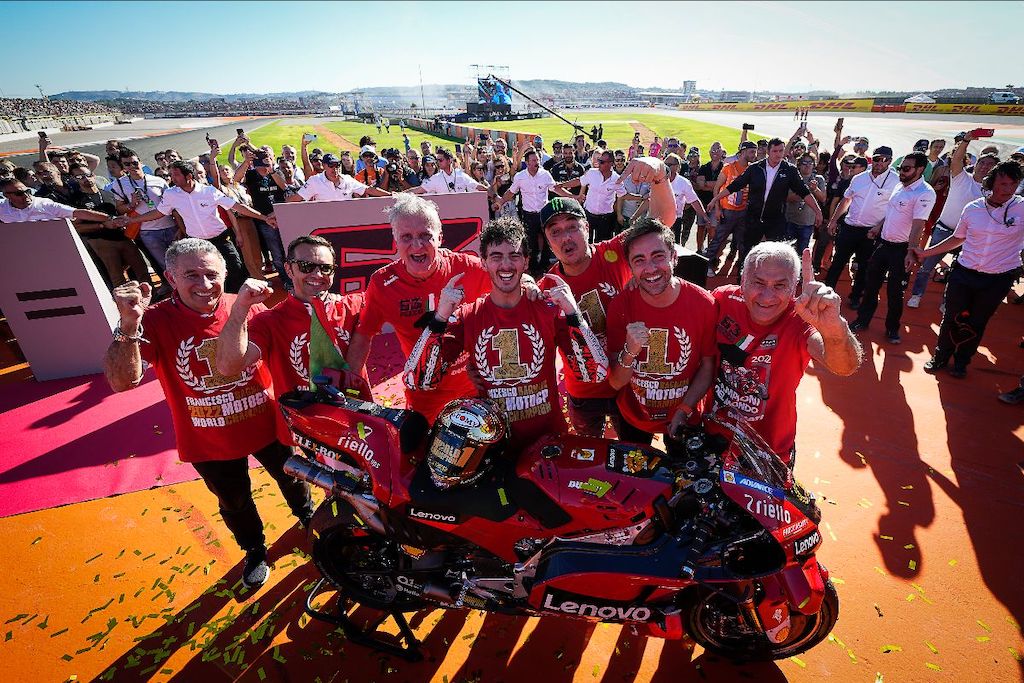 "I'm very, very happy because on the day of the worst race of the calendar I've had a special sweet taste When I crossed the finish line and saw my pit board with writing saying I was the World Champion everything was brighter and nicer. My emotion is incredible in this moment. It wasn't easy because after the fight with Fabio I lost a winglet and from that moment everything was a nightmare. I've done lap by lap trying ride defensive lines, but it was very difficult, and it took so long to finish the race. I'm very proud of my team, myself and of what we did because it's incredible." – Pecco Bagnaia #63, 2022 MotoGP World Champion.
---