Ducati celebrates the only way they know how after smashing it in 2022, with a Panigale V4 S Bagnaia Replica and Panigale V4 S Bautista World Champion Replica.
The 2022 racing season will go down as the most successful in the near 100-year history of Ducati Motor Holdings. The company that first started making radios in the mid 1920s decimated all before them in 2022 thanks to the efforts of Francesco Bagnaia in MotoGP and Alvaro Bautista in WorldSBK, marking the first year Ducati has taken both major big bike titles. To highlight this most dominant of years, Ducati is bringing out two 1103cc V4 Panigale V4 S replicas, one for Bagnaia and one for Bautista, limited to 260 units in total for the princely sum of…
Wait for it…
$63,000 MSRP.
Resplendent in the same paint schemes made famous by Ducati's dynamic duo, the Panigales will have a number of performance upgrades to justify that rather spicy MSRP.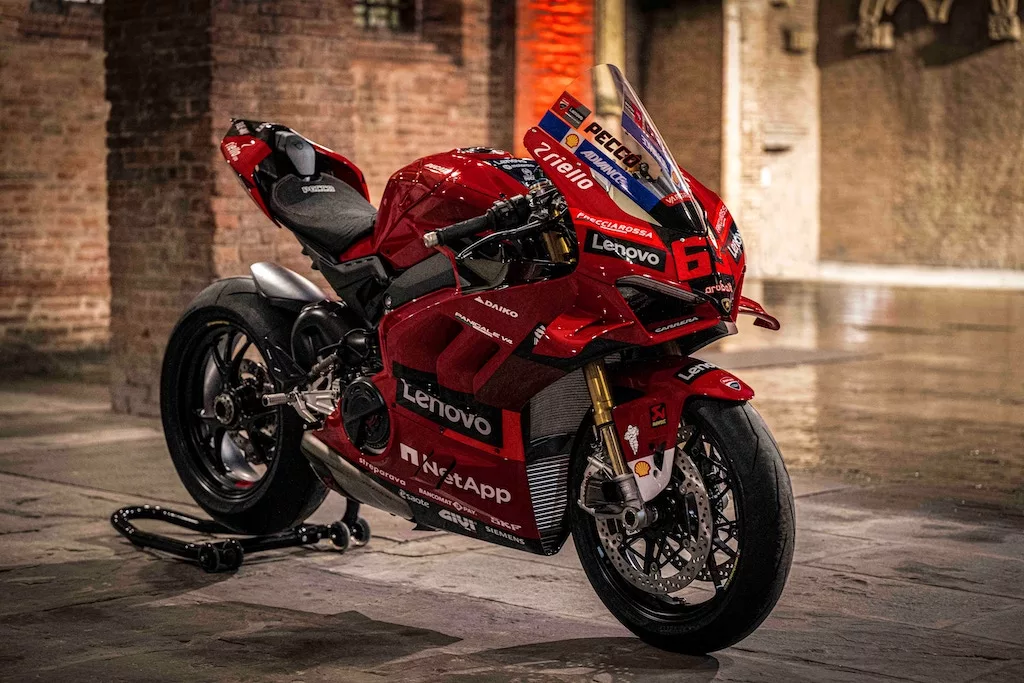 You'll get a race-style single seat unit, a billet upper triple clamp with the model, name, and number engraved, a nine-disc STM dry slipper clutch, a 4.4lb lighter Akrapovic muffler, Brembo Stylema R calipers and a remote-adjustable MSC master-cylinder, and billet aluminum adjustable footpegs and racing plexiglass.
Carbon fiber has also been liberally applied and has been used in the construction of the rear exhaust manifold heat shield, alternator cover, front and rear fenders, front brake ducts, and the single-sided swingarm protector.
Once purchased, each replica will be delivered in a packing case with dedicated graphics (in much the same fashion as the Ducati Superleggera V4) and you'll have the Ducati Data Analyzer+ system ready to go so you can track all the important data at your next track day.
There are also a few track-dedicated accessories thrown into the bargain, such as the carbon fiber open clutch cover, license plate and mirror removal kits, and the billet aluminum racing fuel cap.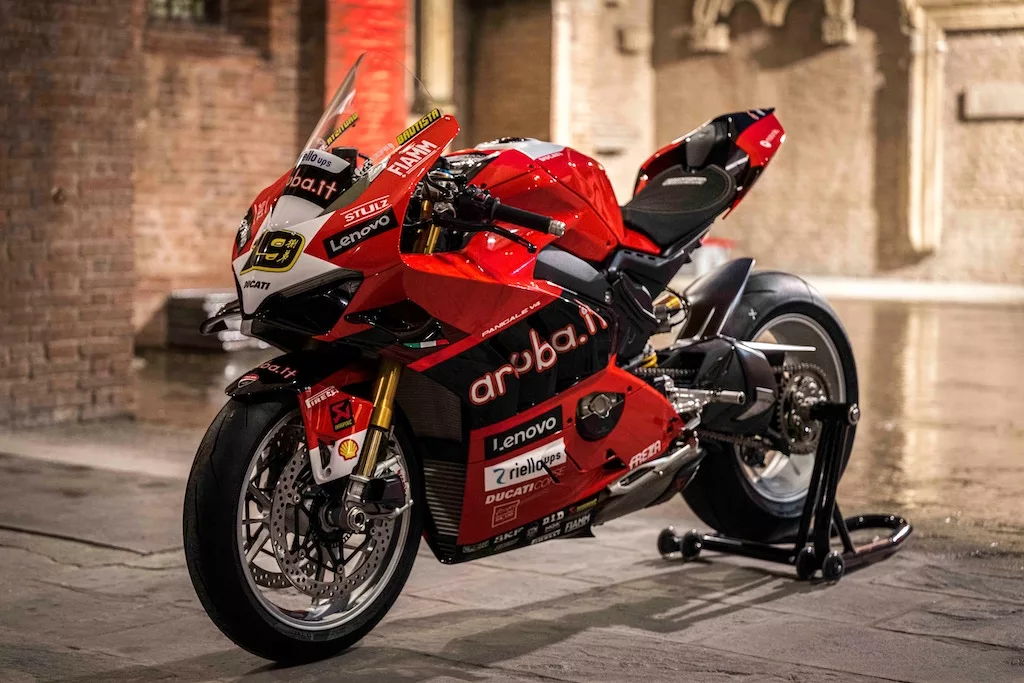 However, given the fact that limited-edition Ducatis have in recent years moved into the two-wheeled art space and are seen as legitimate investments that produce impressive returns, it would be a surprise to see any of these bikes ripping around at your local track day. More likely, they will be kept in a case, air-conditioned with their own butlers as the owner takes his or her decidedly less expensive other Ducatis to the track.
The Panigale V4 Bagnaia 2022 World Champion Replica and Panigale V4 Bautista 2022 World Champion Replica will be arriving at dealerships beginning in Fall, 2023.
---