Aprilia introduces its new offering to the world of electronic, zero-emission motorcycles… The ELECTRICa project.
The ELECTRICa project is an innovative, zero-emissions bike that prioritizes the fun and satisfaction of riding and will mark its place as a staple for all future Aprilia machines.
From the front, you can tell the ELECTRICa is an Aprilia because of the triple headlight configuration found on all Aprilia bikes. The design favors clean lines and a sporty look, akin to supermotard aesthetics. Aprilia mentions that the ELECTRICa is easy to handle and maneuver due to its compact dimensions and low seat height.
The electric motor of the ELECTRICa is centrally located and powers a chain final drive. It's lightweight with both brake controls on the handlebar. The keyless system, LCD instrumentation, and phonic wheels in the rims all point to Aprilia's focus on practicality and active electronic safety aids.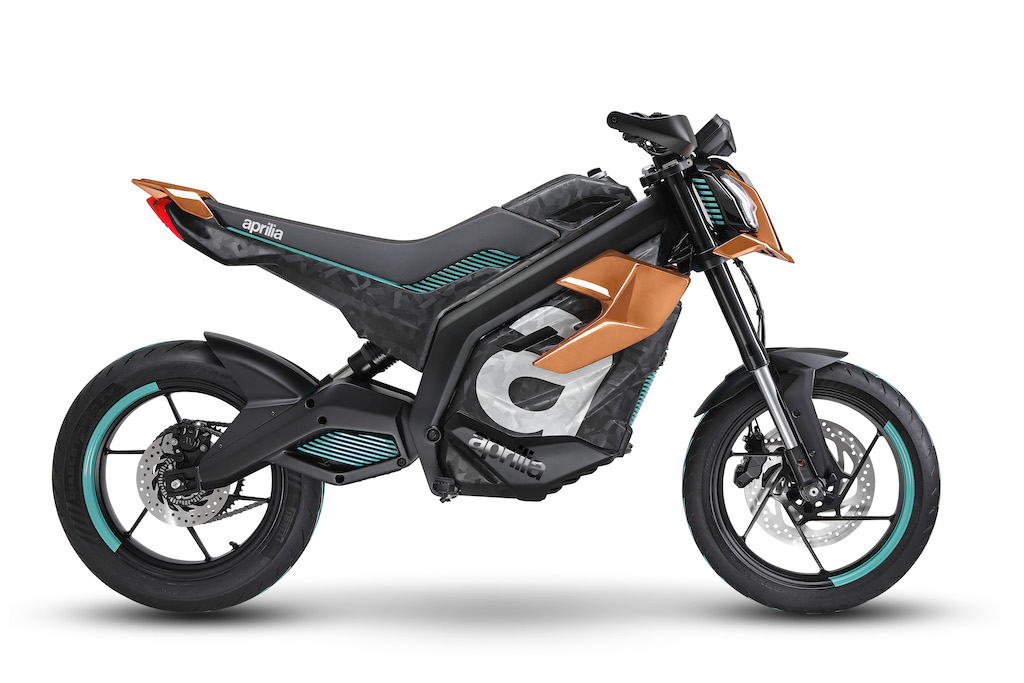 The Piaggio Group, Aprilia's parent company, has been working on electric propulsion since 1975. The company's achievements include the world's first hybrid scooter, the MP3 Hybrid. While the ELECTRICa is a project that Aprilia designed for the next generation of riders, it also stands solid in the progression of a rider that may be transitioning from a scooter. The zero-emission platform opens the level of accessibility and applications.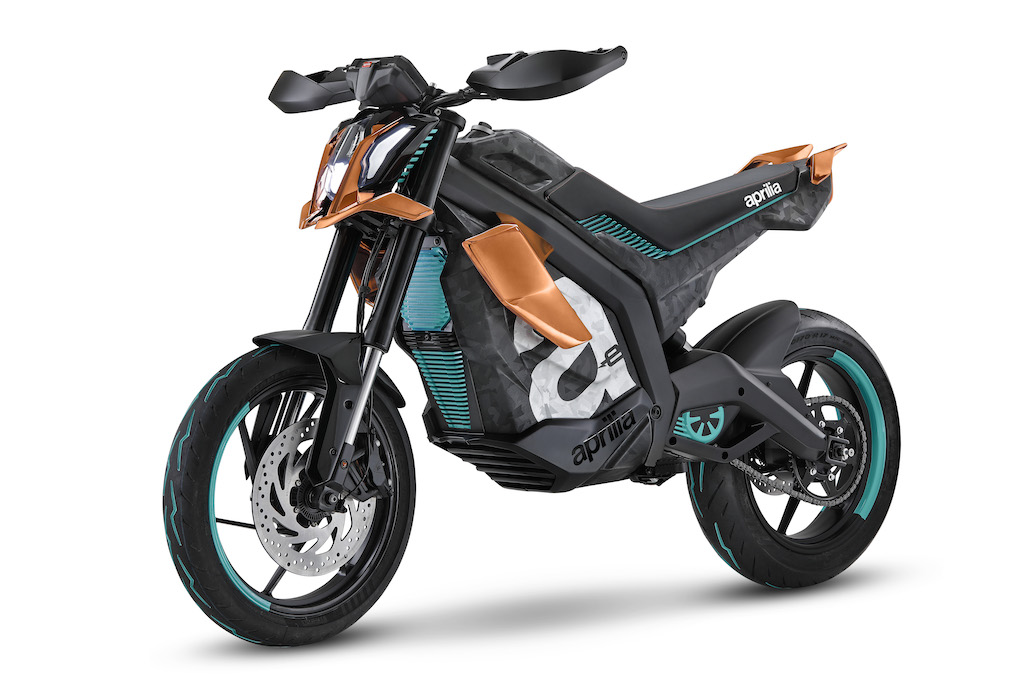 ---