MV Agusta comes charging out of the blocks with a new supersport contender, the 2022 MV Agusta F3 RR.
MV Agusta has revamped its F3 RR ahead of its anticipated debut in the WorldSSP Championship in 2022, giving it a significant overhaul. WorldSSP is set to allow 900 cc twins and 800 cc triples into the championship next year (albeit with various balancing rules) as the traditional four-cylinder 600 cc machines fade away. MV Agusta has been producing this 800 cc "sportbike without a class" since 2014, and now appears in the box seat to finally capitalize when the rules change at the end of the year. On the home front, the Daytona 200 is also set to adopt the new WorldSSP rules for next year so you won't have to wait long to see this bike on track.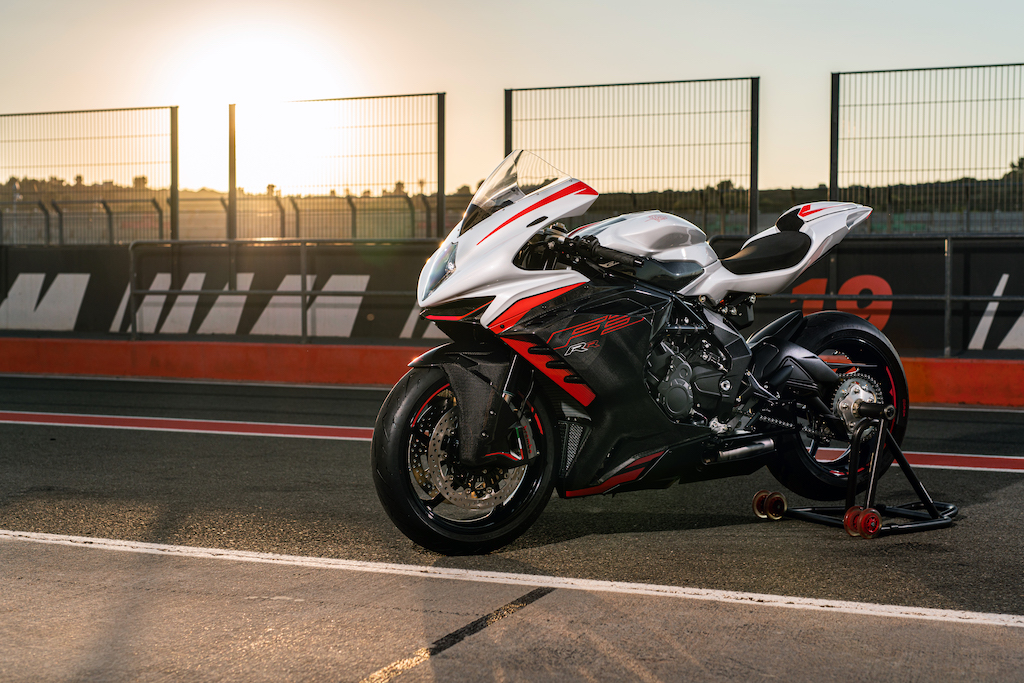 From the outside, MV has put a huge amount of work into the aerodynamics, with new side-mounted strakes, a new windscreen and new front fender which improves airflow to the radiator. The aero package now gives a claimed 17 pounds of downforce at 150 mph.
The motor of the MV Agusta F3 RR is fully Euro 5 compliant and gets new crank main and conrod bearings, a new exhaust and a redesigned clutch basket to help with launch starts.
The Italians are claiming no power has been lost in the Euro 5-ness, with 145 hp on tap that gets boosted to 153 hp when you fit the racing-spec Akrapovic exhaust and ECU map. Incidentally, MV claims the Akra exhaust is road legal, although if you've ever heard one on the road mounted to one of the MV three-cylinder machines in the past, you'll know just how insanely loud it is. And how much attention you'll get…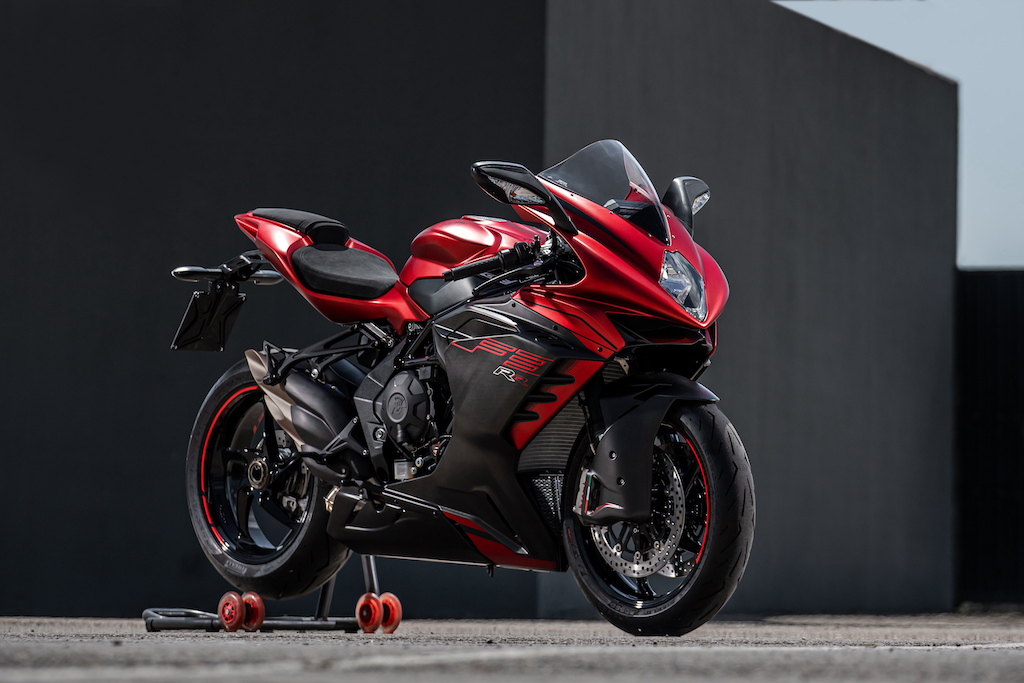 The chassis has come in for a rework, with redesigned frame plates that increase torsional and lateral rigidity, and combine with new settings on the Marzocchi fork and Sachs shock to give better track performance.
The big news on the chassis front is MV has put the wheels on a diet, which are now seven percent lighter than the outgoing model, giving a 10 percent decrease in their moment on inertia. Lower unsprung weight means lighter turning, shorter braking distances and quicker acceleration.
As for the electronics, there's a brand-new, MV Agusta exclusive IMU, created by e-Novia in Milan to help mitigate traction and wheelie control behavior, and is mated to a Continental MK100 cornering ABS system.
There's a reworked up and down quick shifter, now in its third generation. MV has given road riders extra consideration by fitting a new 5.5 inch TFT display that works with the MV Ride App to give turn-by-turn navigation, cruise control, and revised handlebar controls with a dedicated launch control button fitted to the right handlebar.
MV Agusta USA says price will be $25,270 MSRP with delivery expected to be late January 2022. Until then check out our gallery on this stunning new edition from MV Agusta as the supersport segment begins its long-awaited transformation.
---