MV Agusta takes the covers off their Range, revealing three rather special rides for 2023.
The Italian Sultans of Style at MV Agusta have dipped into the steeze once more to bring you three new RC (Reparto Corse) editions for 2023. Resplendent in the company's stunning red, white and green tri-color graphic, the MV Agusta F3 RR, Dragster and Turismo Veloce SCS RC versions represent a significant price hike over their base counterparts, with a few fancy details to boot.
In celebration of MV Agusta's racing heritage and their participation in Moto2 with the Forward Racing Team and in the WorldSSP Championship, the RC editions will let everyone know which team you're on. There will only ever be 200 F3 RR RC models worldwide created, while the Dragster RC SCS and Turismo Veloce RC SCS will get 300. At this stage, MV Agusta North America doesn't know how many will be making their way here, but deliveries are expected by Christmas, 2022.
Starting off with the $28,498 F3 RR RC, the biggest change is the new Akrapovic racing titanium exhaust that saves an impressive 17 pounds over the stock system, helping boost power to a claimed 153 hp.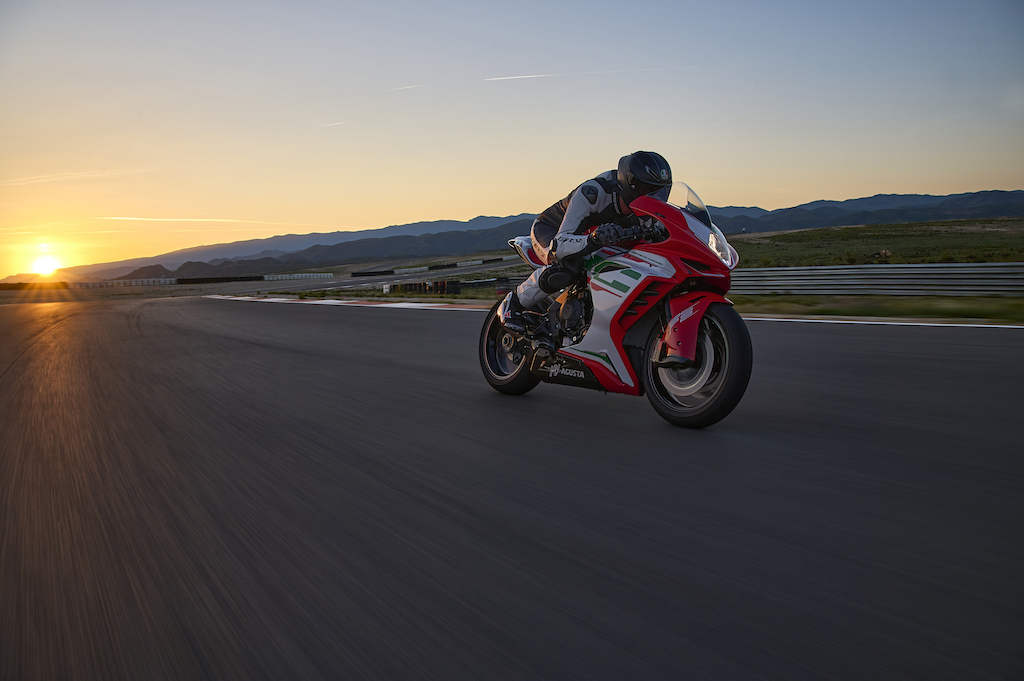 A new, 10 percent lighter cast aluminum rear wheel aids in the F3 RR's agility, and there are sexy touches like the CNC-machine top triple-clamp, brake levers and footpegs.
The $26,398 Dragster RC SCS also gets a special exhaust in the form of an SC Project full titanium system and a clear clutch cover for the Rekluse clutch, on top of the tri-color paint and red seat reserved for all RC models.
Finally, the $27,898 Turismo Veloce SCS RC only gets the paint job, no extra performance additions. However, being the RC model, MV has fitted the Rekluse clutch, which effectively does away with the need to use the clutch lever at all. You can stop and go without ever needing to touch the lever, and the up and down quickshifter ensures gear changes are also done clutch free.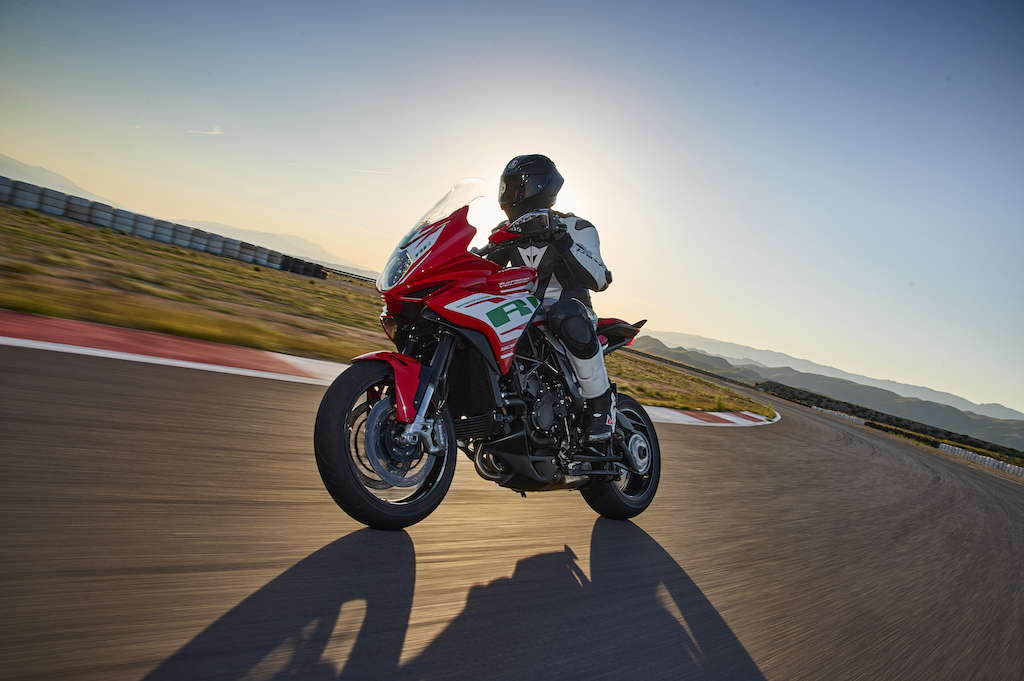 Each machine will be numbered and delivered with a certificate of authenticity, and given MV Agusta's penchant for limited edition/special models of late, one could reasonably expect the values of the F3 RR RC, Dragster RC SCS and Turismo RC SCS to soar in the coming years.
---