A custom 2009 Yamaha YZF-R1 named Gemini embraces both the light and the dark side of its owner.
"My inspiration comes from my belief in the battle between good and evil that exists in the world," said Julie Nigro when speaking about, Gemini, her custom painted and custom built 2009 Yamaha YZF-R1. "It's something I feel everyone has experienced in their personal life. And some, like me, in their professional life. Simply put, not everyone is who they appear to be."
That note of inspiration led her to the artistic talents of Thin Air Graphix and the mechanical proficiency of Break Lites Motorsports. With talents and skills combined, Nigro's R1 was transformed into a rolling piece of art.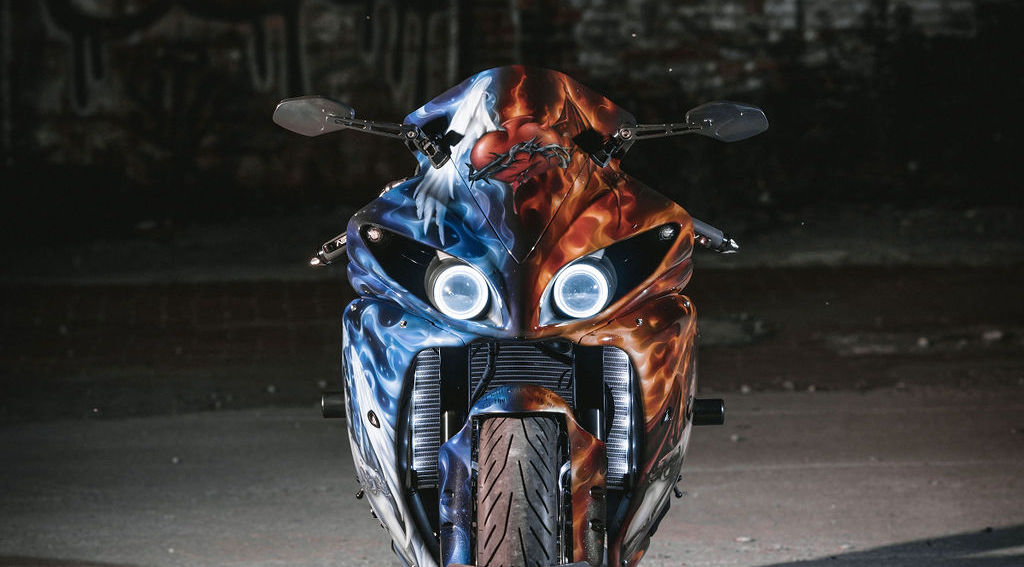 On the throttle side of the bike, a tempting winged angelic figure lures you in for a closer look. On the alternative side, quite the opposite but just as tempting and appealing, a female demon entices you to come hither. The impending ride to heaven or hell depends on your intentions. But the message is clear, everyone has a little bit of light and a little bit of dark, just enough to balance out.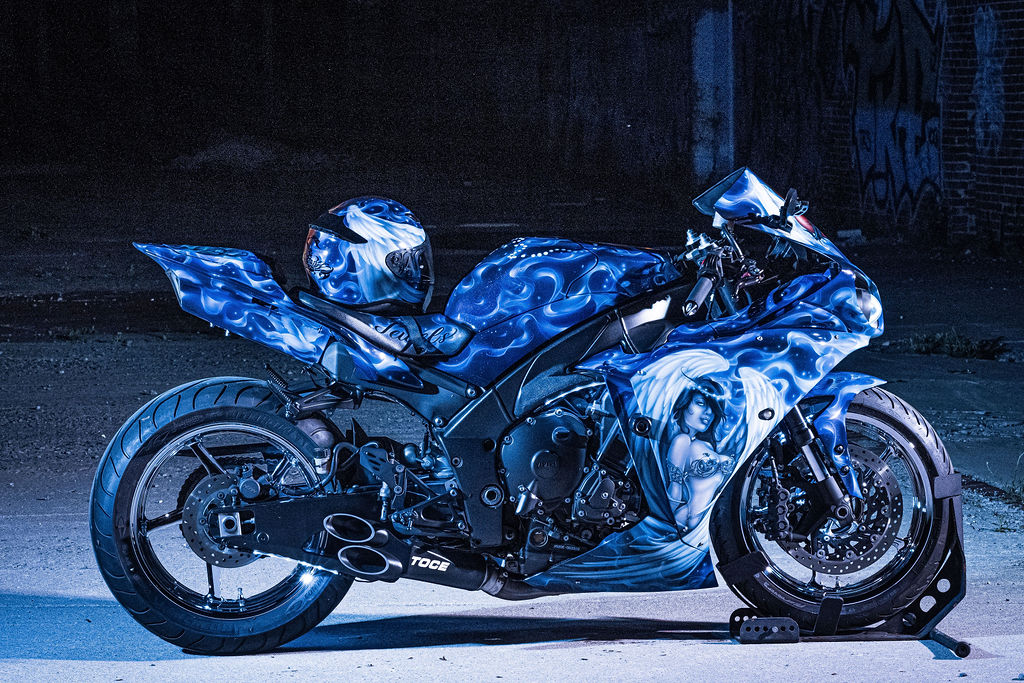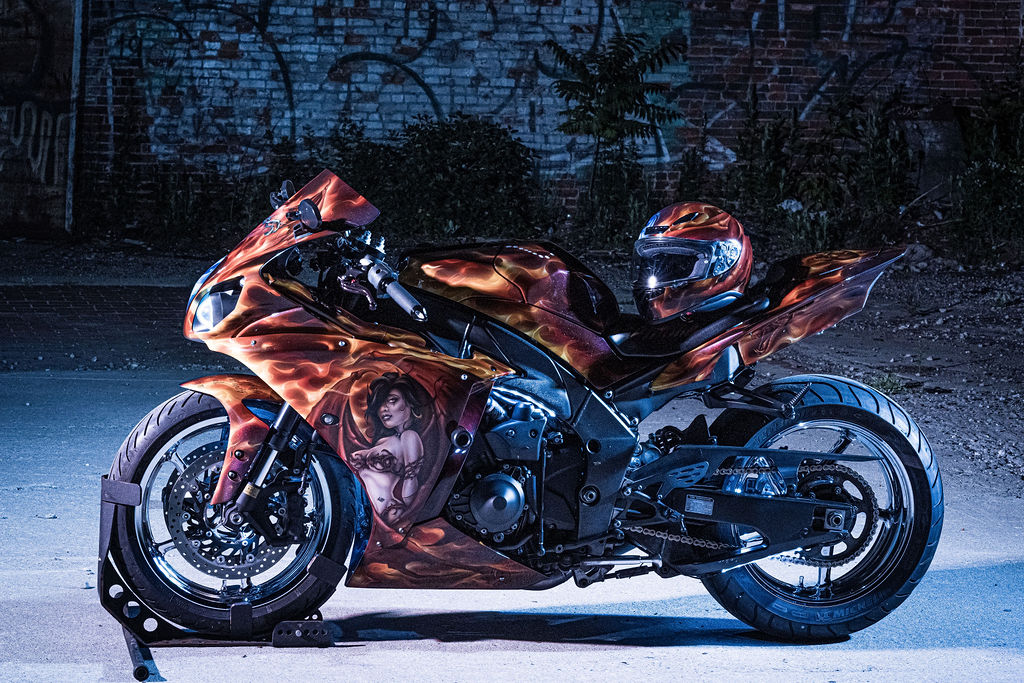 On the mechanical side of Gemini, Break Lites Motorsports kept it tasteful and functional. With the 2009 Yamaha YZF-R1 as a solid platform, upgrades were kept to a minimum, yet highly strategic and effective. Most notable is the Razor Tip exhaust and ECU flash from Toce Performance Exhaust, paired with the BMC performance air filter.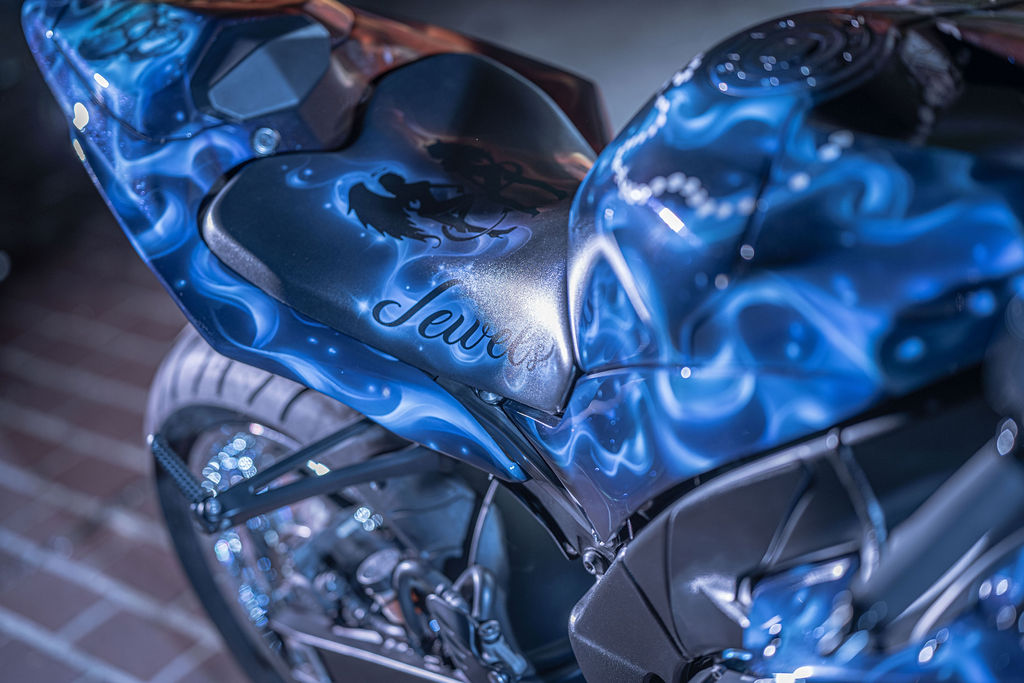 Custom bikes like Gemini are visually stunning and do not need to venture into the realms of overkill (chrome everything, stretch everything, etc…). Julie Nigro's inspiration and vision are executed with artistic brilliance. Sometimes, less… is truly more.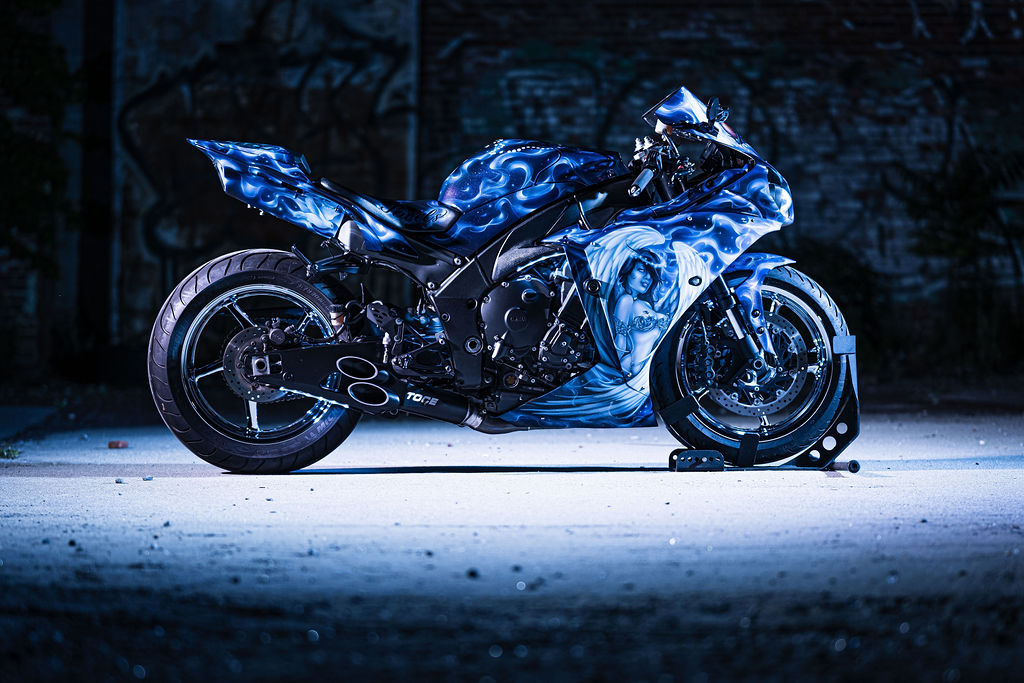 Images: Mark Andrew Media
---