Dorna Sports and Meta collaborate on MotoGP Pick and Play, a new Facebook fantasy league game available on mobile devices.
MotoGP Pick and Play is a new mobile app game on Facebook that allows MotoGP fans to select a winner in head to head battle.
The heads-up competition will adjust for each race weekend but the initial battle, at the SHARK Grand Prix de France at Le Mans, will be based on the current Championship standings.
Fans can continue the fun and create their own Pick and Play leagues to battle riders head to head throughout the season, based on weekly rankings.
The Pick and Play mobile game is free to play and available on mobile devices worldwide.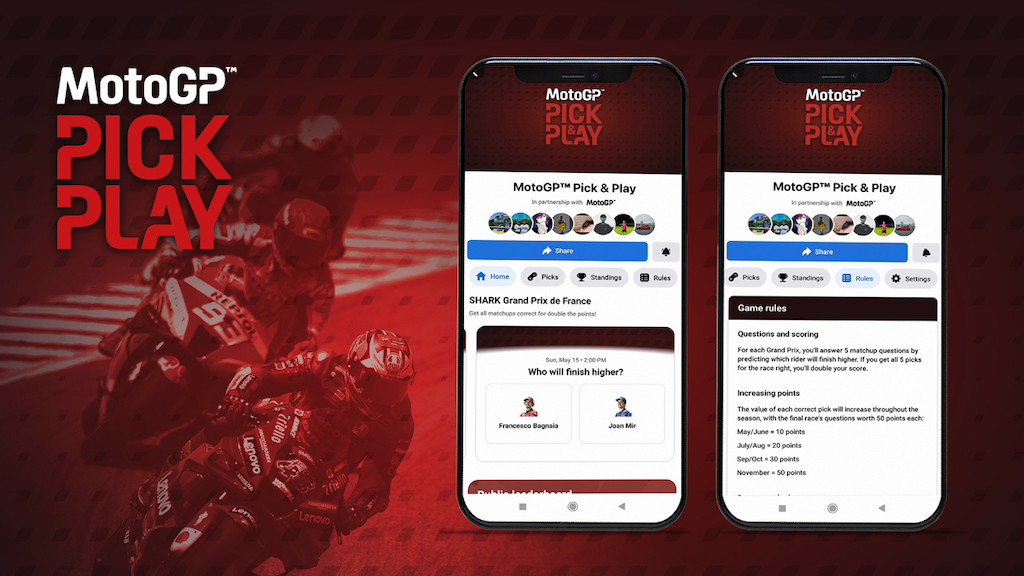 ---