---

---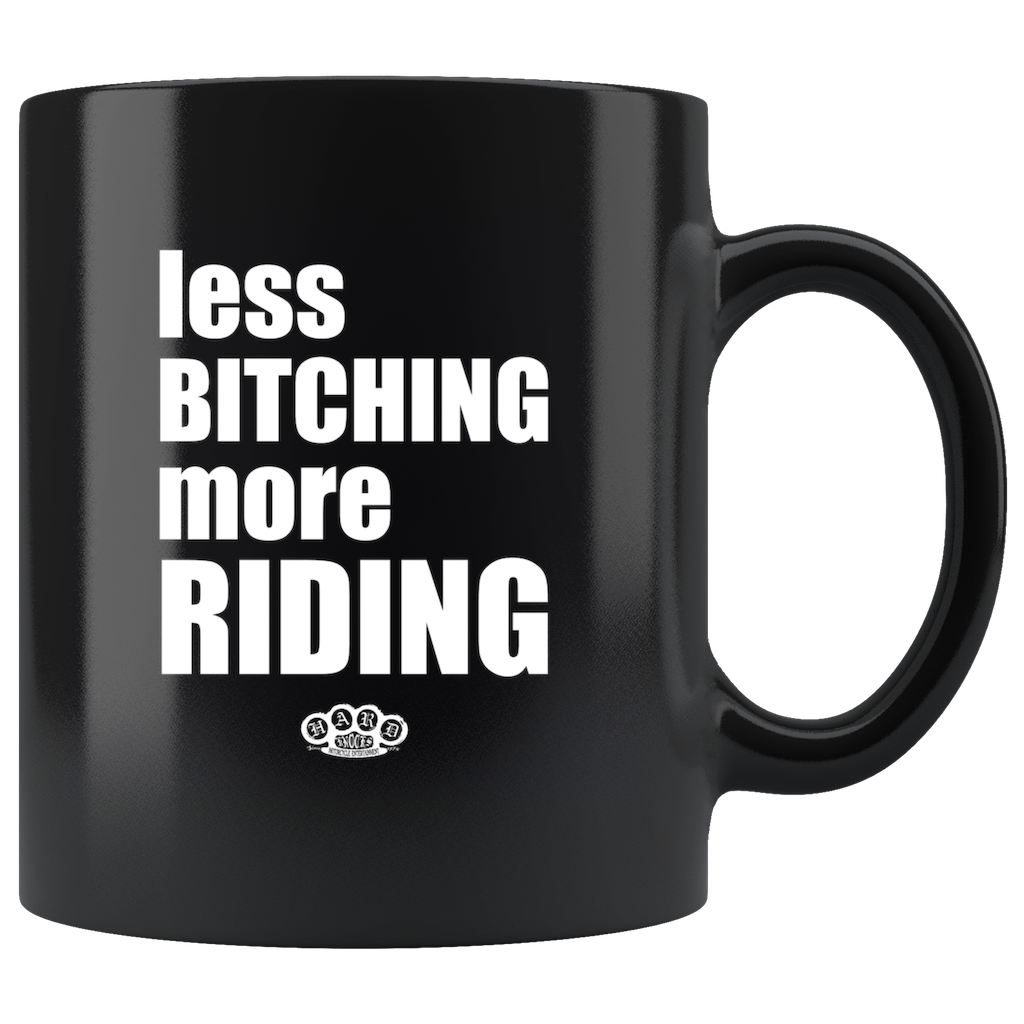 Hard Knocks Moto "Less Bitching More Riding" Coffee Mug
The Hard Knocks Moto "Less Bitching More Riding" Coffee Mug is a high-quality 11oz. ceramic black mug that features graphics on both sides and a premium hard coat. Perfect for all hot and cold beverages. Dishwasher and microwave safe.
Price: $20.00
www.hardknocksmoto.com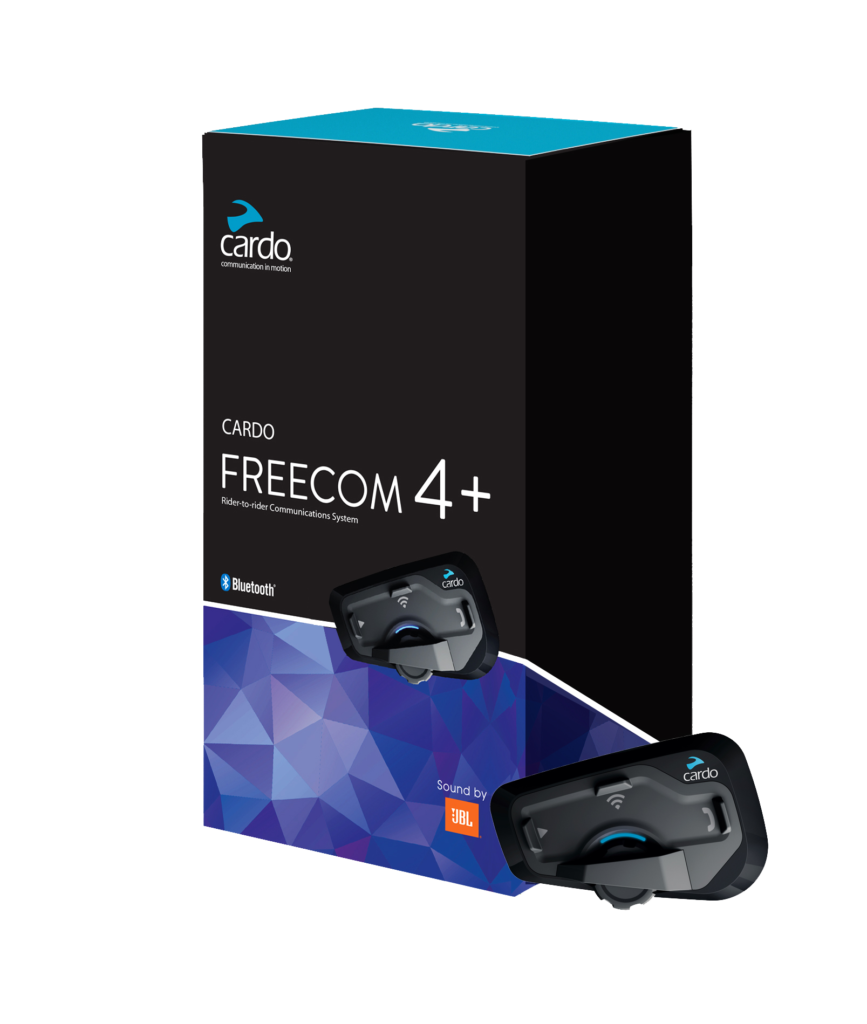 Cardo Systems FREECOM 4+
With their all-new, always-on, natural voice operation you will never have to press a button, turn a wheel or move a slider again. Whether you ride with a buddy or in a group of up to 4, just say "hey Cardo", and your FREECOM 4+ will do the rest. Bringing the ultimate sound experience to riders around the world, the JBL-Cardo partnership combines Cardo's passion for the ride with JBL's passion for sound. Specifically designed to work inside a helmet while riding, this JBL audio system sounds like nothing you've ever heard before.
Price: $249.95
www.cardosystems.com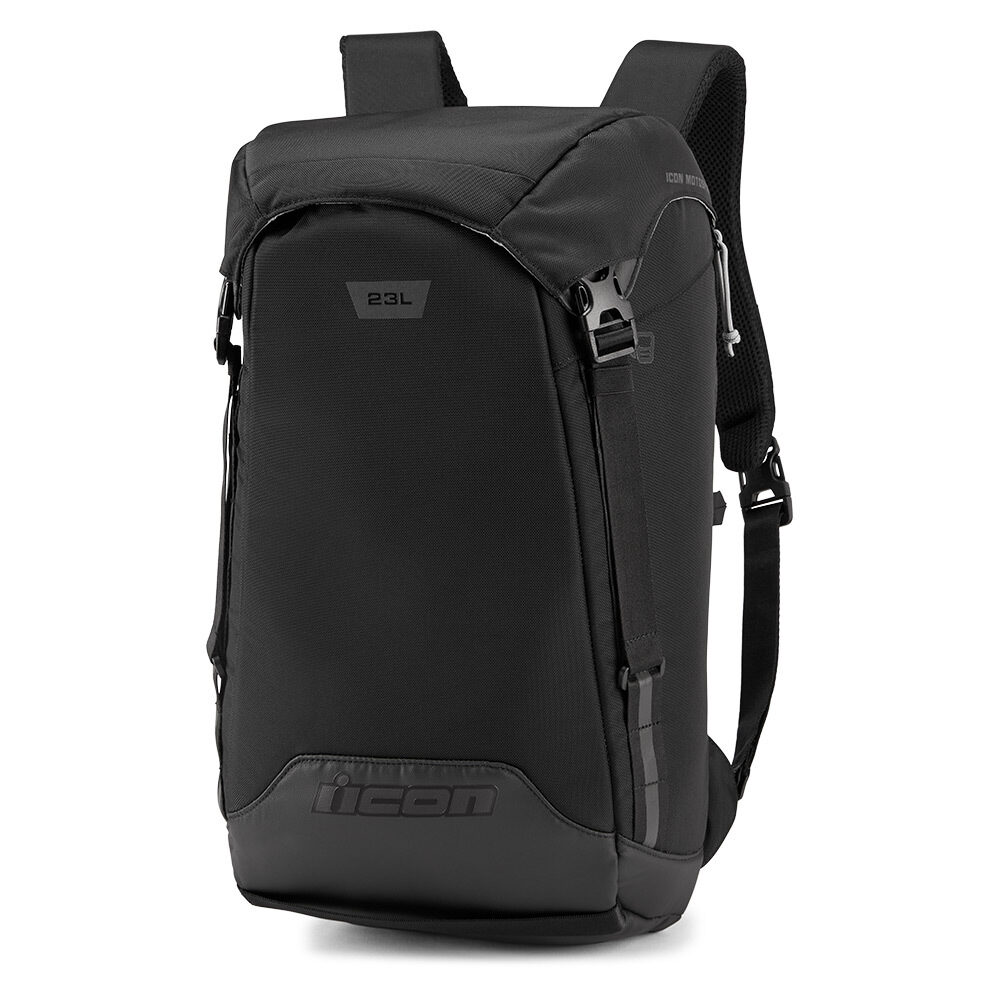 ICON Motosports Squad4 Backpack
Revised and reimagined, the ICON Squad4 is your go-to motorcycle- specific backpack. With an 23-liter capacity and a padded laptop compartment, it has plenty of room to facilitate your daily needs. The adjustable sternum and shoulder straps provide a custom fit, keeping you comfortable on and off the bike. The reflective webbing adds to visual conspicuity, a must for riders. When off the bike, the Squad4 features a helmet carrying system allowing you to be hands-free when off of the bike.
Price: $110.00
www.rideicon.com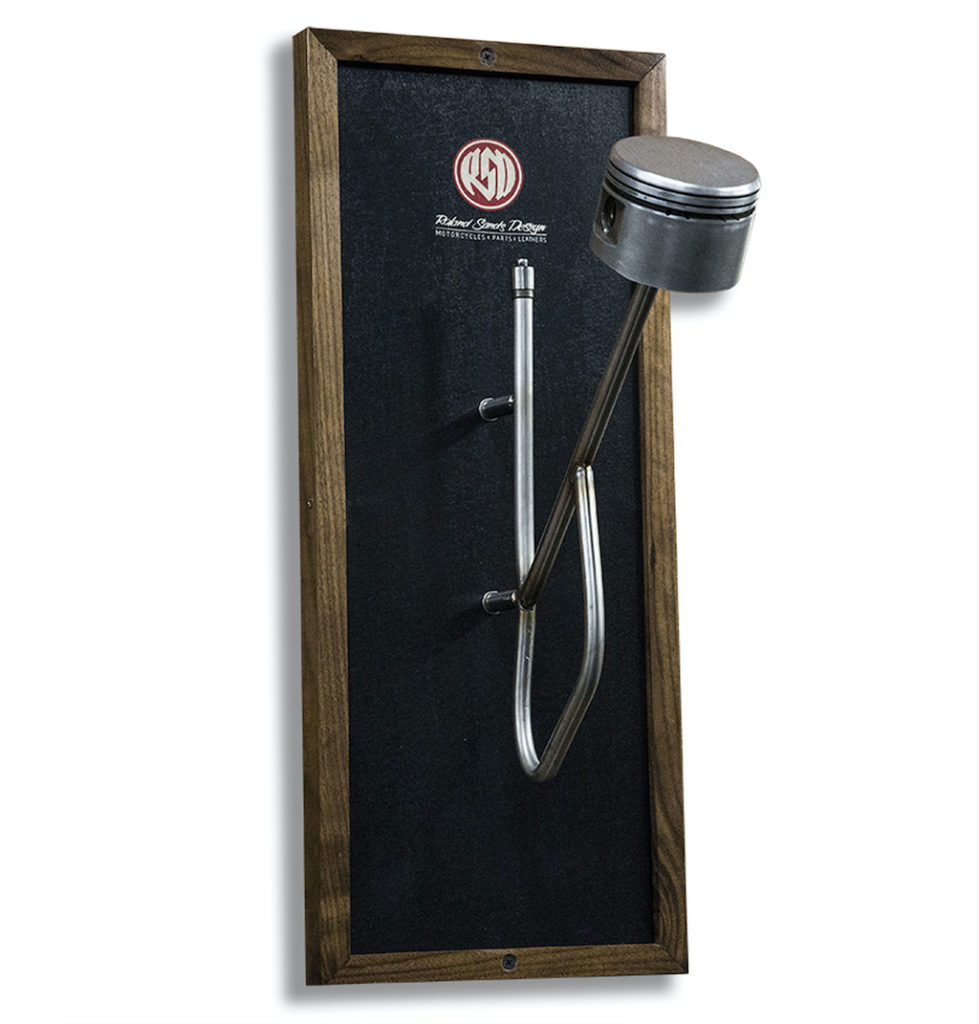 Roland Sands Design Piston Helmet & Jacket Hanger
These are made from solid wood, stainless steel and aluminum and feature real motorcycle parts. They're the perfect addition to your garage or mancave and a great way to keep your gear off the floor and on display. These are one-off and each one is different so grab yours now to get a unique piece of handcrated RSD goodness.
Price: $270.00
www.rolandsands.com
Dango Design Gripper Mount
The Dango Design Gripper Mount's rigid, lightweight and compact design gives you the freedom to mount your action camera to your helmet without the use of adhesives. Steel mounting hardware makes securing a variety of cameras quick and easy. The included leash offers an easy to hold option and additional security while being used in high-risk situations.
Prices: $49.99
www.dango-design.com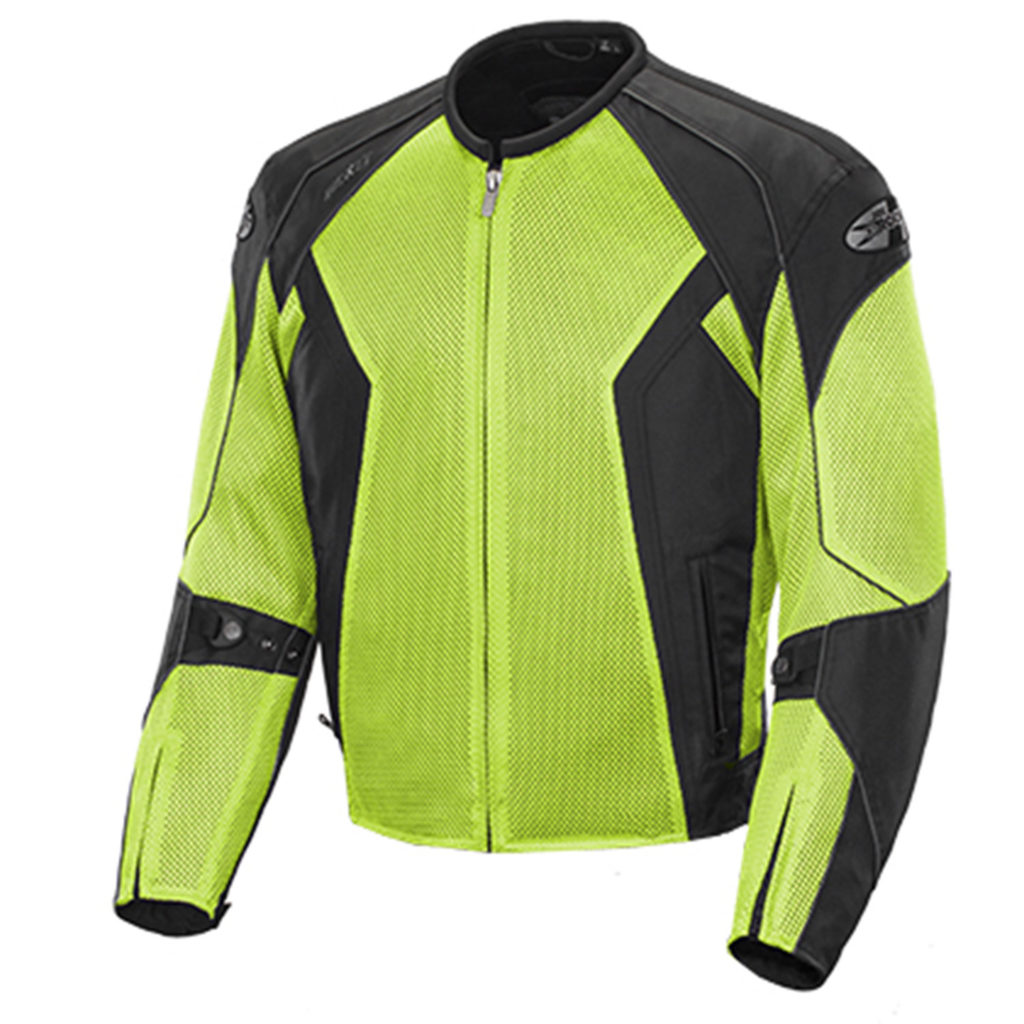 Joe Rocket Phoenix 6.0 Mesh Jacket
Joe Rocket's latest men's mesh riding jacket is loaded with features that make it a great option for warm weather riding. Its poly/mesh shell is reinforced with abrasion-resistant textile at the shoulders, elbows and rib areas. C.E. approved armor is located at the shoulders and elbow, in addition to the removable spine armor. Inside, you'll find a zippered secured, waterproof, removable full sleeve liner. Other safety features include reflective piping, logos, and high-density padding at the ribs.
Price: $179.99
www.joerocket.com
TechMate Ducati Battery Charger
This new exclusive design by Ducati turns this new battery charger into an Italian-style premium product. Keep your Ducati in optimal condition by only using Genuine Ducati Spare Parts. Developed in partnership with the Ducati R&D team, specifically to increase the useful life of lead-acid batteries. With newer Ducati models, the connection will connect faster and more convenient as the battery charger can be connected directly to the DDA (Ducati Data Acquisition) socket
Price: $76.50
www.ducatiusa.com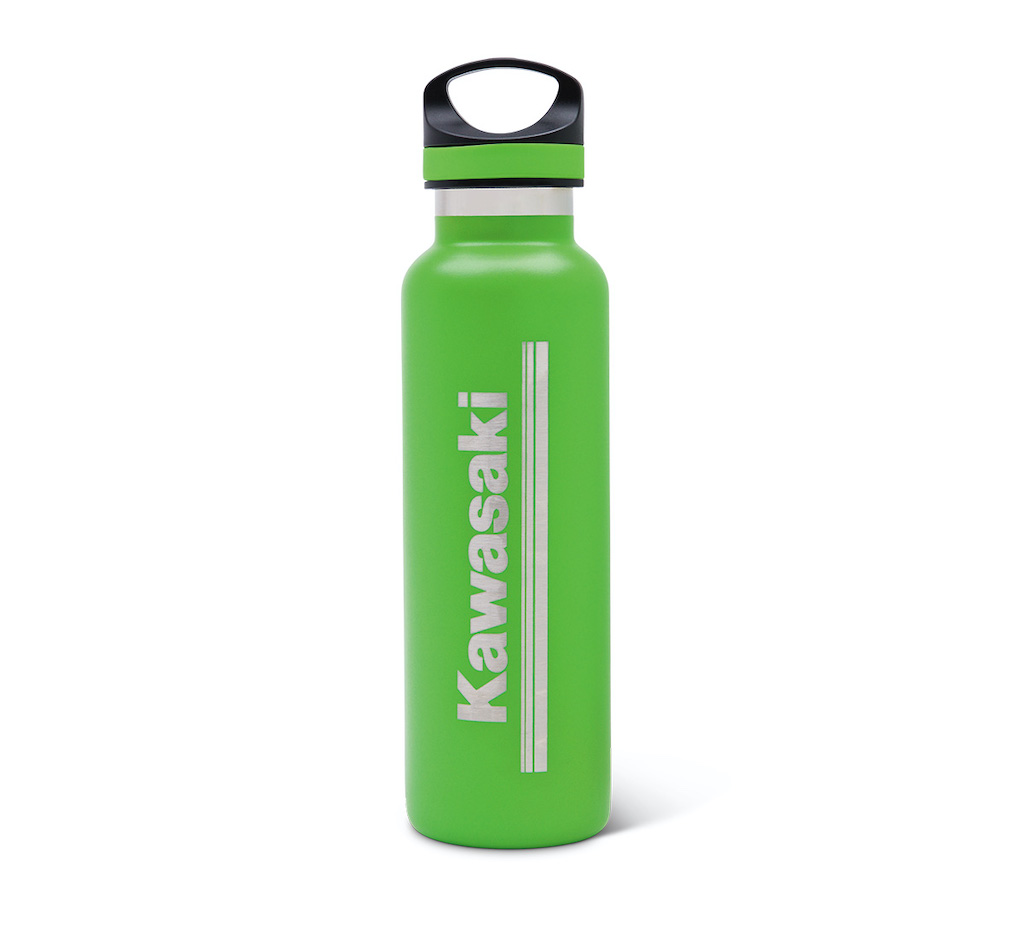 Kawasaki 3 Green Lines Stainless Steel Bottle
Let the good times roll with this 18-ounce stainless steel bottle with a screw-on/off top featuring a chiseled Kawasaki logo.
Price: $29.95
www.kawasaki.com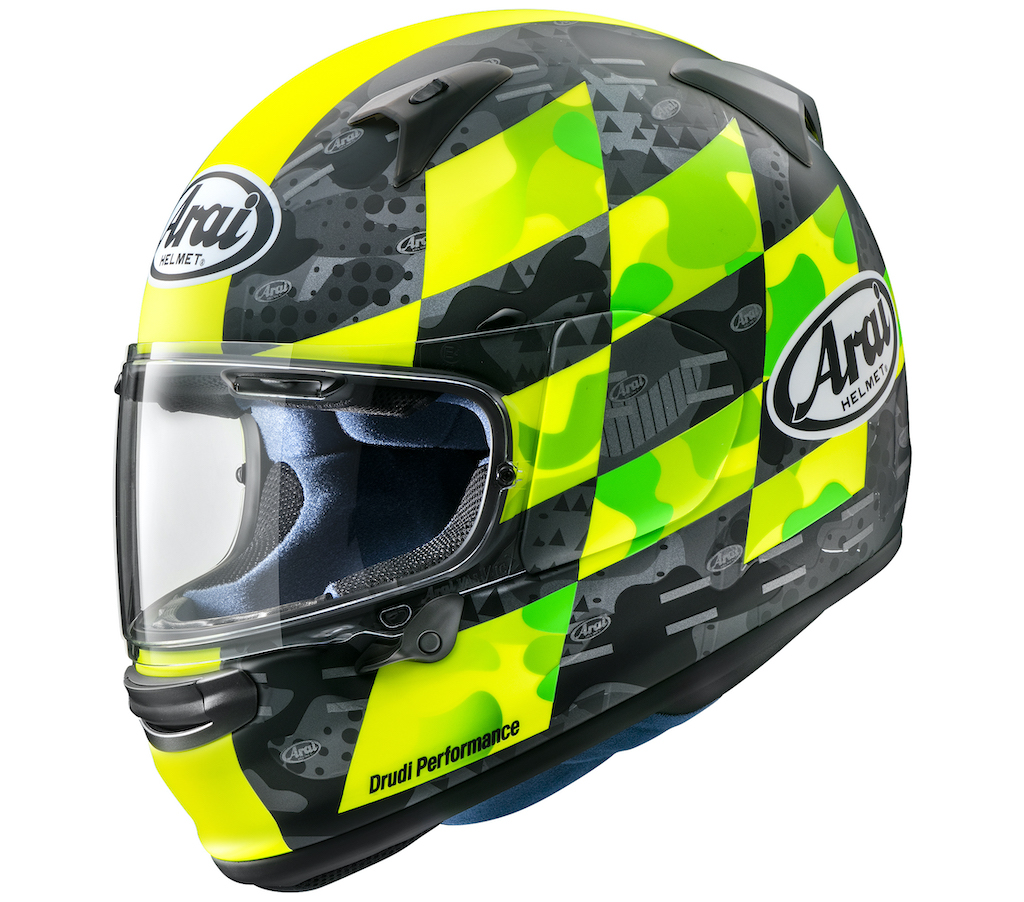 Arai Regent-X Patch Yellow Frost Helmet
The all-new Arai Regent-X is designed to isolate you from distractions with the kind of comfort only Arai can deliver. Built with the same protection as our flagship Corsair-X model, the Regent-X features a new interior for both comfort and ease of taking it on and off.
Price: $689.95
www.araiamericas.com
Happy Father's Day!
---