May you have all the goodies and then some with the 2023 BMW M 1000 RR.
It's a good day when not one but two new BMW M bikes are released. Well, considering they are nearly (nearly) one and the same, we shouldn't be too surprised but we're quite chuffed, regardless. With the first M 1000 R seeing the light of day, we're happy to see BMW's king daddy superbike hasn't been left out in the cold, either. Only two years after it was unveiled, the 2023 BMW M 1000 RR will get a few choice upgrades mainly focused on aerodynamics and making the bike ever-lighter.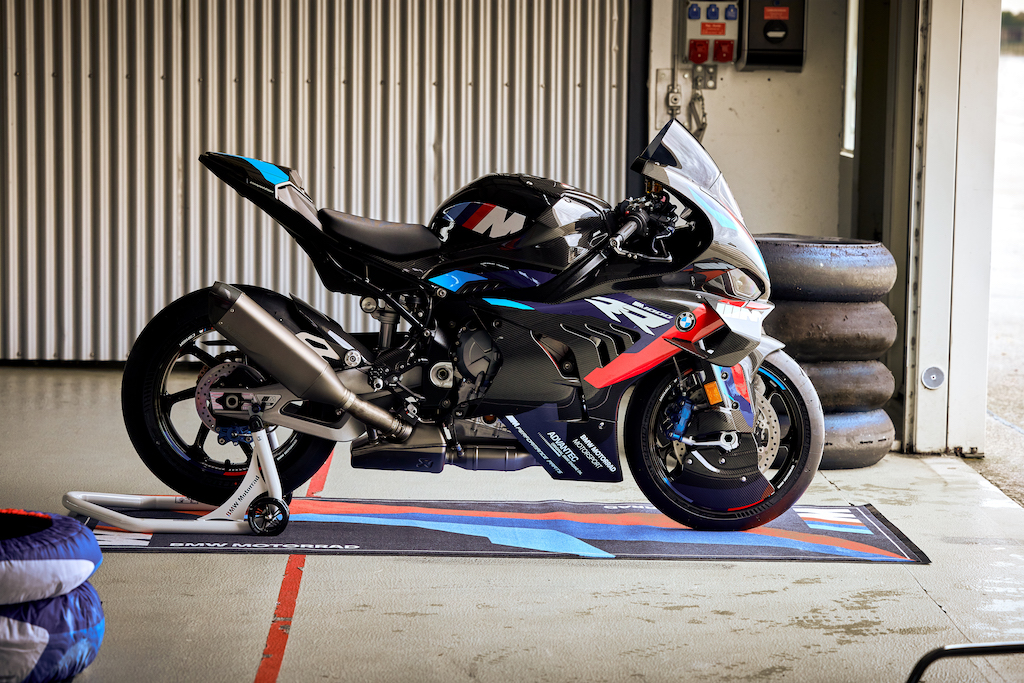 The 205 horsepower four-cylinder motor remains, as do the two-ring forged pistons and titanium conrods, titanium valves, optimized camshafts and light, narrow rocker arms, but the new M gets more downforce thanks to a new carbon-fiber fairing and incorporated winglets, with more top speed and better mid-corner stability another two advantages.
The new fairing is claimed to add an extra 3.5 pounds of downforce at 95 mph, 6.2 pounds at 125 mph, 9.2 pounds at 155 mph, and 13.8 pounds at 186 mph. At that last speed, you'll have a claimed 49.8 pounds of downforce resting on your front wheel.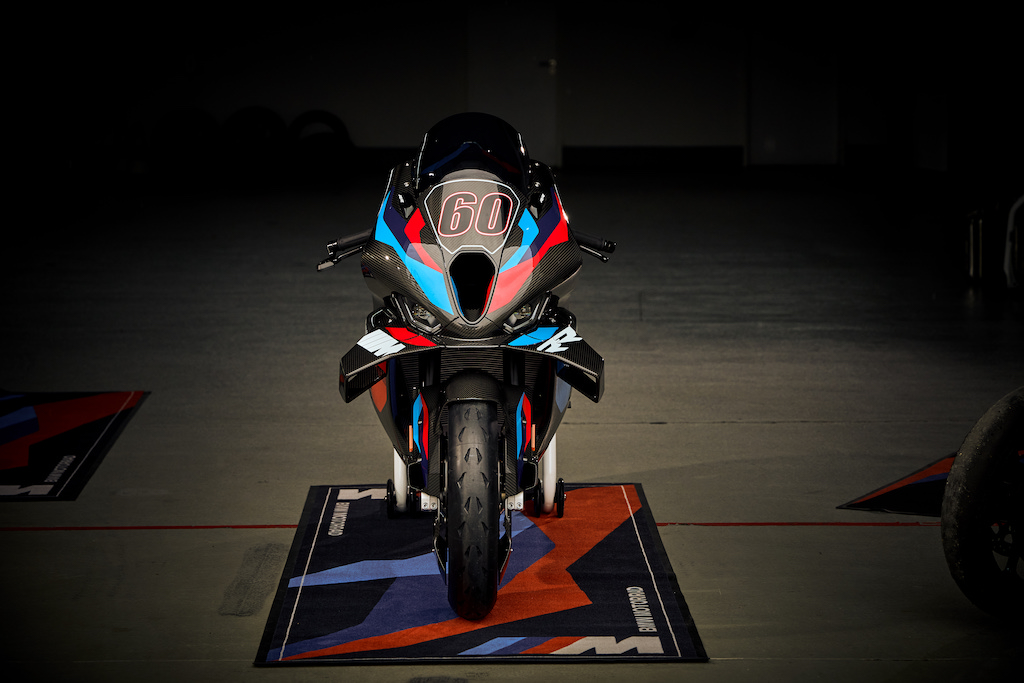 BMW's gone hard with the carbon on this new M, with new carbon wheels and beautiful carbon wheel/brake disc covers also featured. Some racing series don't allow carbon wheels so you can swap these for forged aluminum M-spec wheels at purchase if you desire.
Other improvements over the 2022 M 1000 RR include a new carbon front fender with cooling ducts, a new rear seat section, an endurance race seat, and a shorter license plate bracket.
The electronics are as they were with Rain, Road, Dynamic, Race and Race Pro 1-3 modes all at your fingertips. A six-axis IMU holds the key to the multi-stage traction, wheelie, and engine brake control, and Cornering ABS and ABS Pro modes. Then there's the usual Shift Assist Pro (quick shifter), launch control, hill hold control, pit lane speed limiter, you name it…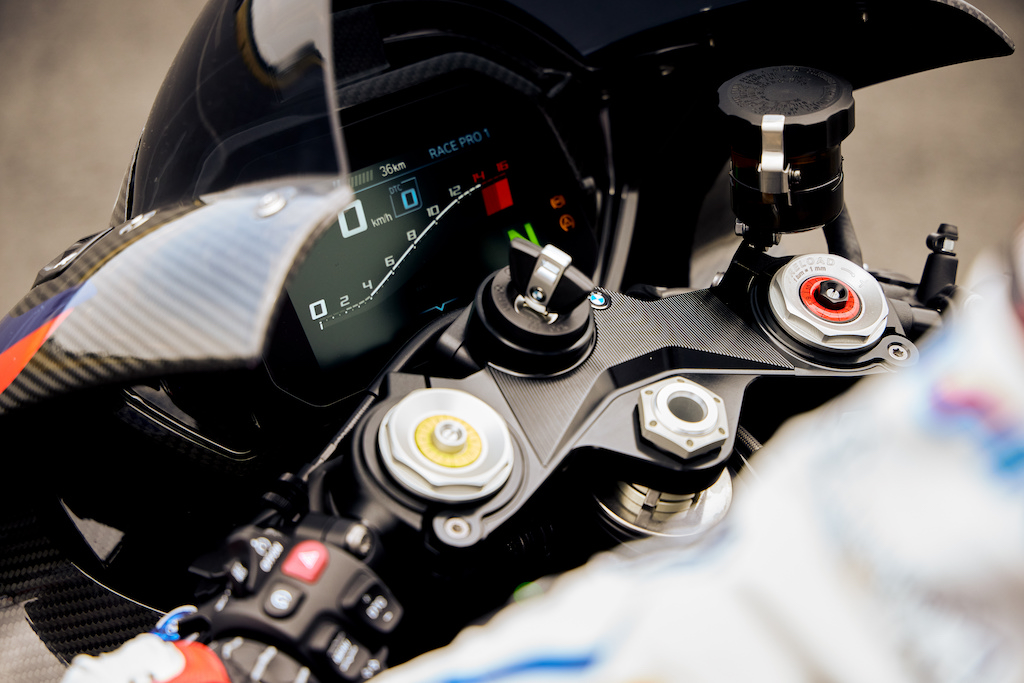 There are three individual throttle maps, a 6.5-inch TFT display, start-up animation with M logo and OBD interface for M GPS Datalogger and M GPS lap trigger.
And as part of the M Competition Package you'll get a natural anodized swingarm that's 7.8 pounds lighter than stock, DLC-coated M Endurance chain and various carbon and milled parts like the brake and clutch levers, new, weight-optimized rider rearsets and a brake lever guard to bling your ride to the nines on.
Of course, the M 1000 RR serves as the real BMW superbike these days and if you're ultra-keen, you can get BMW's performance partner, Alpha Racing, to build you a full WorldSBK M 1000 RR with every bit that's on Scott Redding's bike on yours, but that will cost far more than the $32,995 plus $695 Destination fee the 2023 M 1000 RR is going to sell for.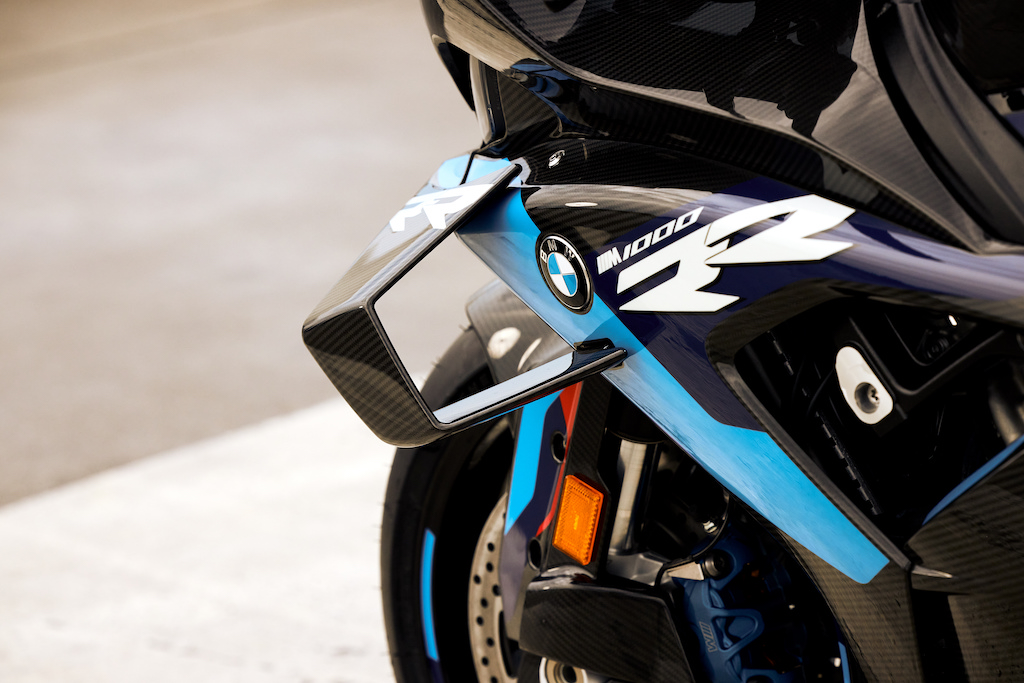 BMW is manufacturing a minimum of 500 M 1000 RRs to meet the requirement for the WorldSBK homologation rules but that's a minimum, not a maximum, so there will be more than 500. But how many? We don't know. Oh, and just to be extra badass it's only available in the Black Storm Metallic / M Motorsport colorways.
BMW expects the 2022 M 1000 RR to be on dealer floors in America by January 2023.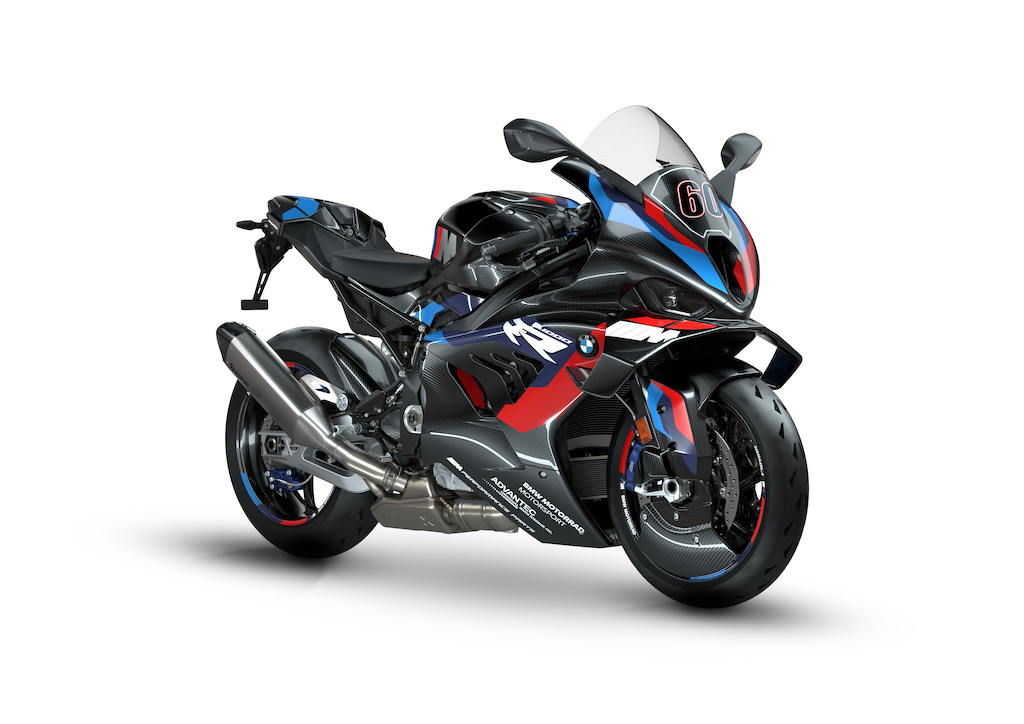 ---