The ICON Motosport Quarterflash Airflite helmet's graphics will seem familiar to anyone old enough to remember the 16-bit video game, "Hang On".
The Quarterflash Airflite helmet's shell is injection molded from polycarbonate for durability and strength and comes with an internal Hydradry comfort liner that features cutouts for your communication device in the EPS.
The 4 intake vents, including the chin bar vent inspired by MotoX, and the 2 exhaust ports work together with the deep channeling in the interior energy absorbing EPS foam to create impressive helmet venting.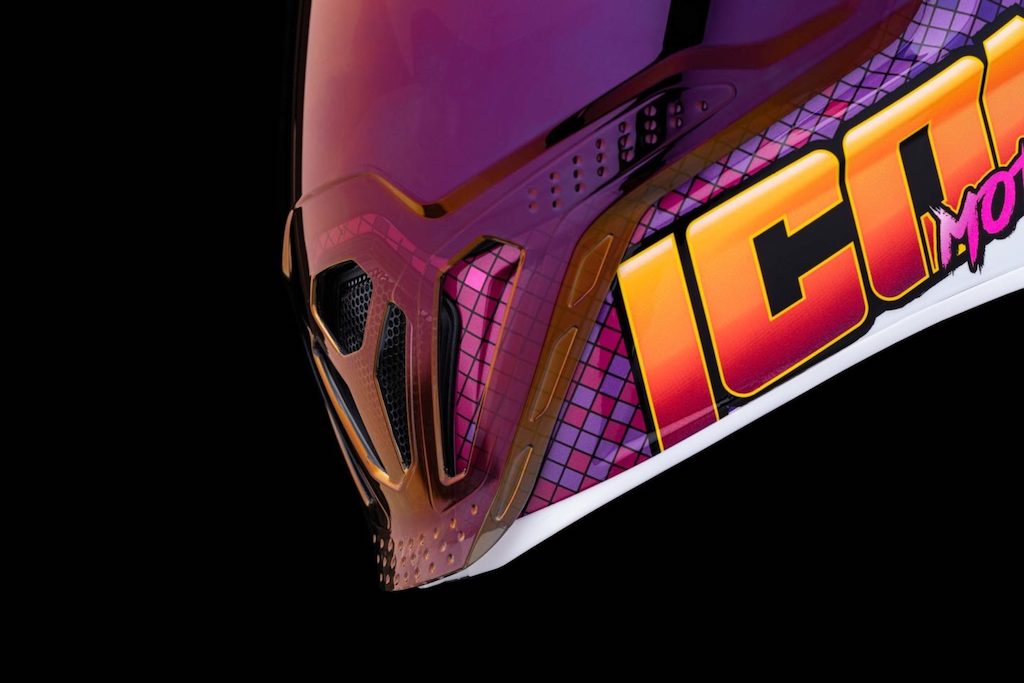 The Quarterflash has a narrow front-to-back profile and a broad side-to-side profile. This form provides extra forehead room, according to customers who feel that most helmets have pressure points on the forehead. The reduced shell profile on the helmet helps reduce overall weight, while still providing the exclusive World Standard of protection to suit your riding style.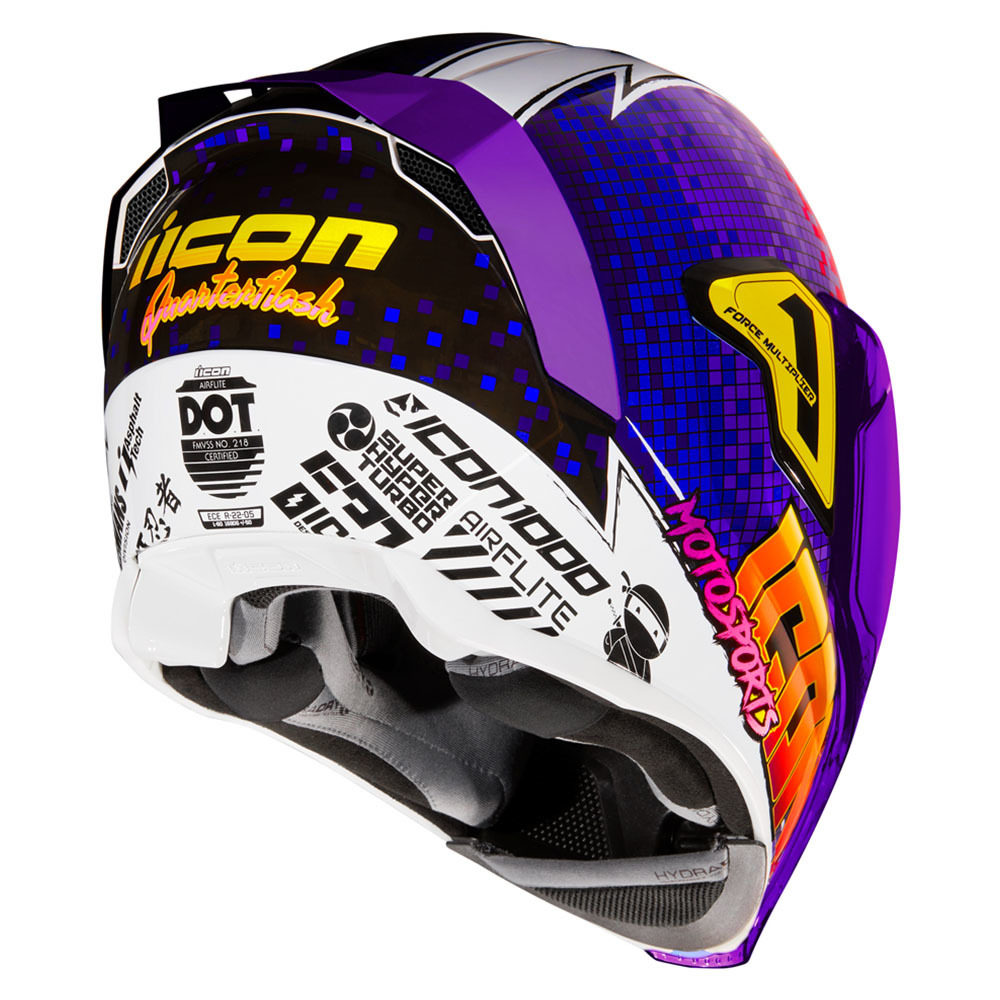 In the box, you'll find a Dark Smoke DropShield, a Clear Fliteshield, and an RST Purple fast-change fog-free Forceshield plus a Purple RST spoiler.
Sizes: XS – XXXL
Price: $299.00
Contact: https://rideicon.com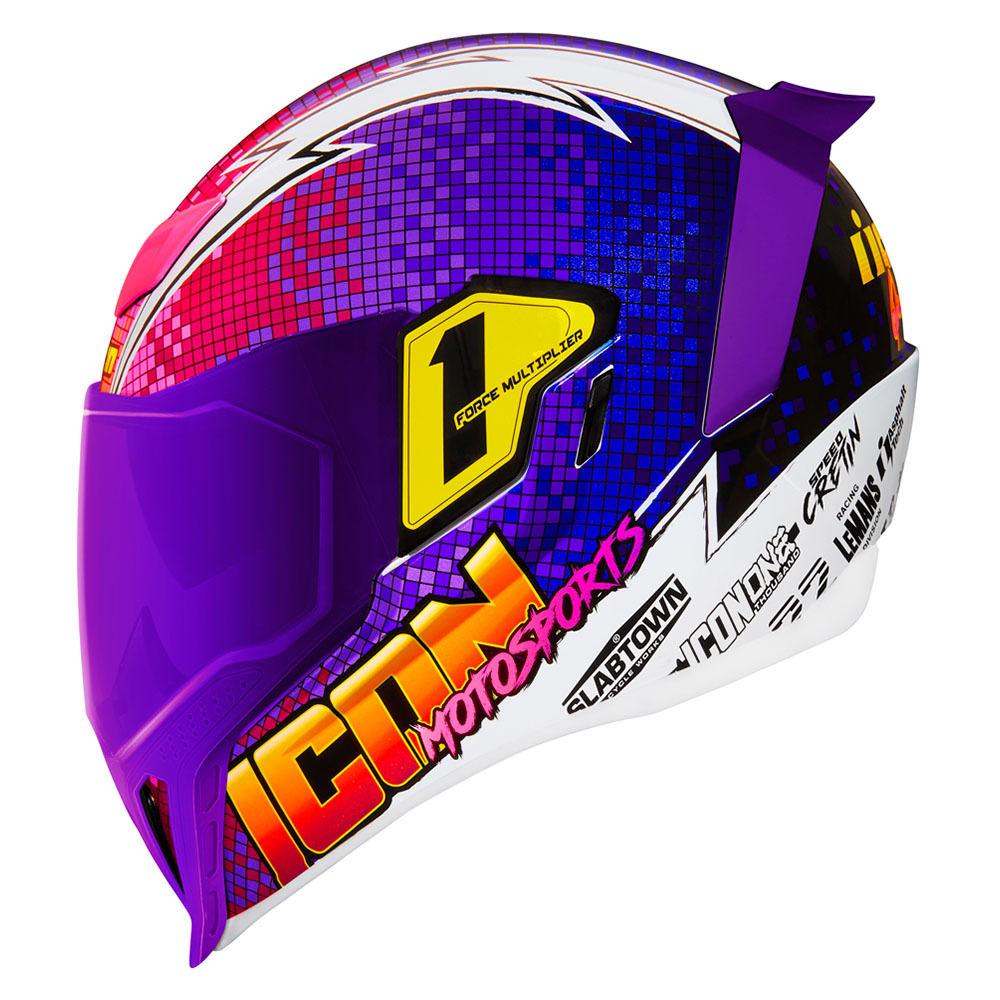 ---