The 2024 Hypermotard 950 RVE arrives in Graffiti Livery Evo for a stylized Italian dose of two-wheeled teppismo.
For 2024, the Hypermotard 950 RVE receives a visual makeover with the introduction of the Graffiti Livery Evo graphics. This new livery features water decals, creating a sophisticated, intricate design reflecting street art influences. The graphics cover the entire bike, resembling airbrush painting techniques. The RVE logo on the rear sides adds a distinctive touch that signifies the new Graffiti Livery Evo livery.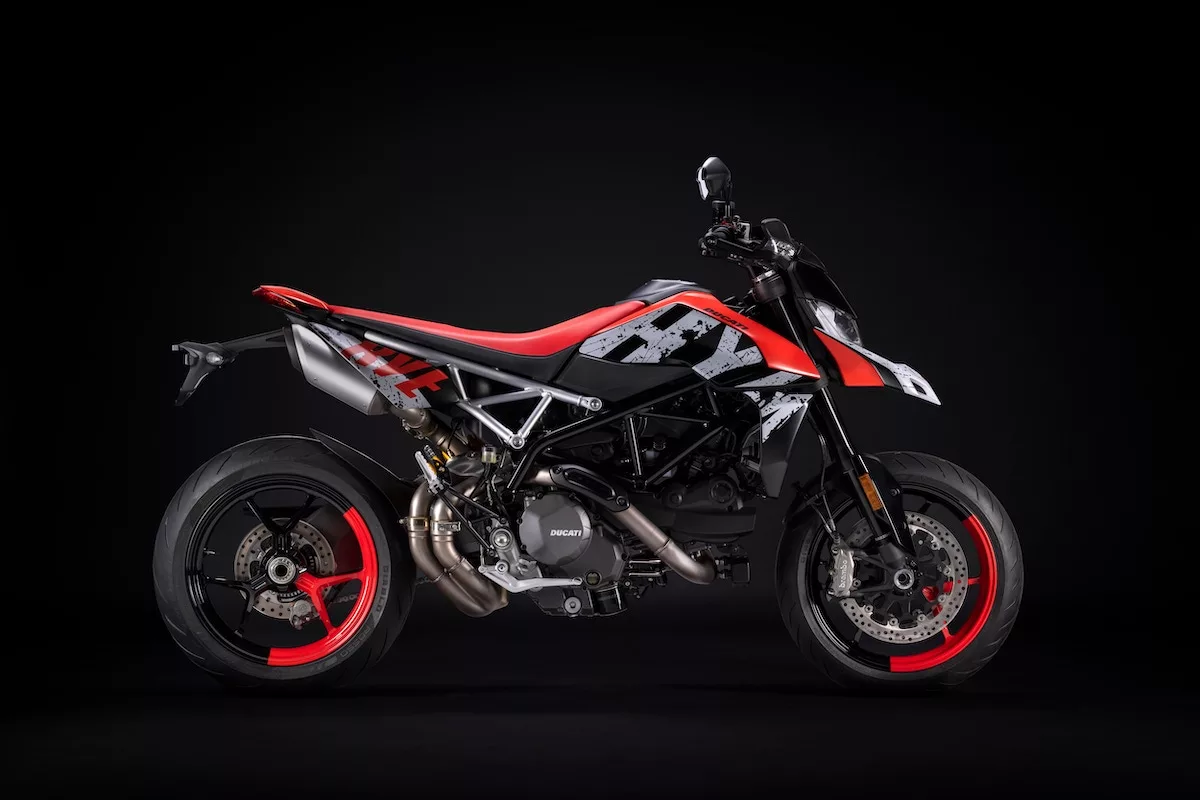 The 937cc Ducati Testastretta 11-degree twin-cylinder engine powers the Hypermotard family, delivering 114 horsepower at 9,000 rpm. With 80% of torque available at just 3,000 rpm, the Hypermotard offers impressive performance at various speeds.
The Hypermotard 950 boasts a design characterized by sleek lines and minimalistic aesthetics, exuding a sense of lightness and agility. Take note of the supermotard influence in the high double exhaust, straight saddle profile, and dynamic proportions. In addition to the RVE version, the Hypermotard family includes the standard 950 in Ducati Red and the SP version, which amplifies the bike's sporty nature with Öhlins suspension, forged Marchesini wheels, and Ducati Quick Shift (DQS) Up and Down EVO.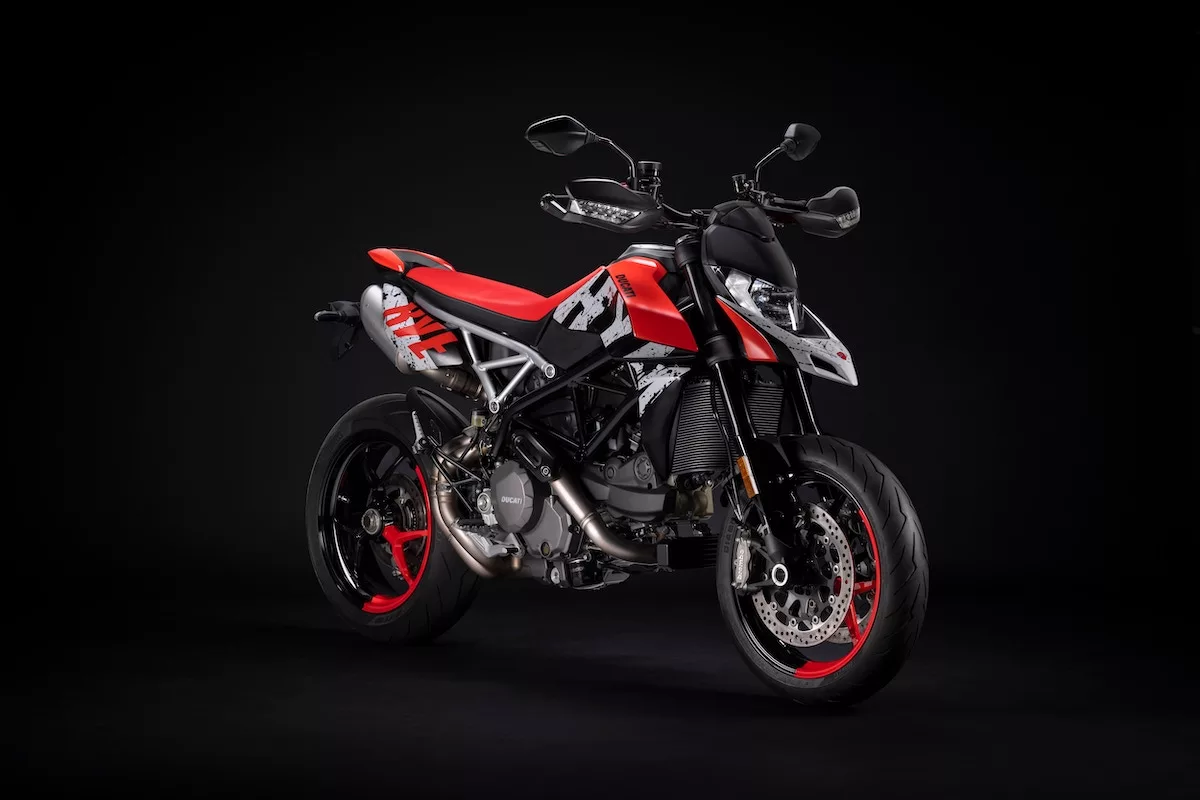 The Hypermotard 950 is equipped with ABS Cornering Bosch EVO integrated with a Slide by Brake function, allowing controlled power sliding upon corner entry. The Ducati Wheelie Control (DWC) EVO ensures stability and is monitored through the 4.3″ TFT display. Riders can customize their riding styles and restore Ducati's preset parameters through the three Riding Modes: Sport, Touring, and Urban.
The Hypermotard 950 RVE with Graffiti Livery Evo is fun incarnate and delivers a pulse-shattering and exhilarating ride. Expect to see the new model bike at Ducati dealerships beginning in June 2023.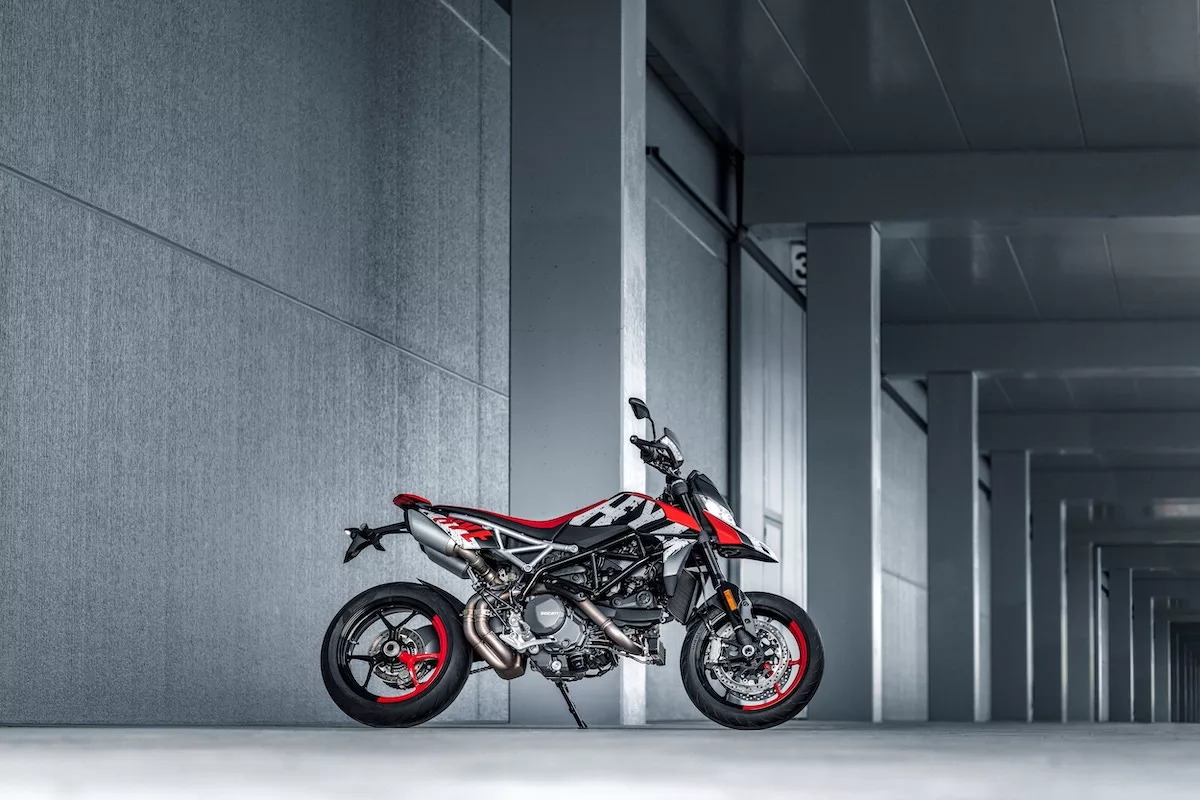 ---