Take the already nuts Ducati Hypermotard, add some graffiti and you've got the Hypermotard 950 RVE. You heard us… 
The Ducati Hypermotard 950 is a motorcycle we love at SBI. Loud, in-your-face and as unapologetic as possible about it. We tested the 950 SP earlier this year and were left equally impressed by the performance and the fact our license was still intact. You'll have more fun on a Hyper in 10 minutes than most bikes will give you in a year, so any news of a new Hypermotard is good news to us. As such, today was a good day as Ducati finally decided to bring the Hypermotard 950 RVE to North American shores.
The RVE first broke cover in 2019 when it debuted at the renowned Concorso d'Eleganza Villa d'Este Classic Automobile and Motorcycle Show, a very high society motoring event held on the shores of other worldly-beautiful Lake Como in Northern Italy.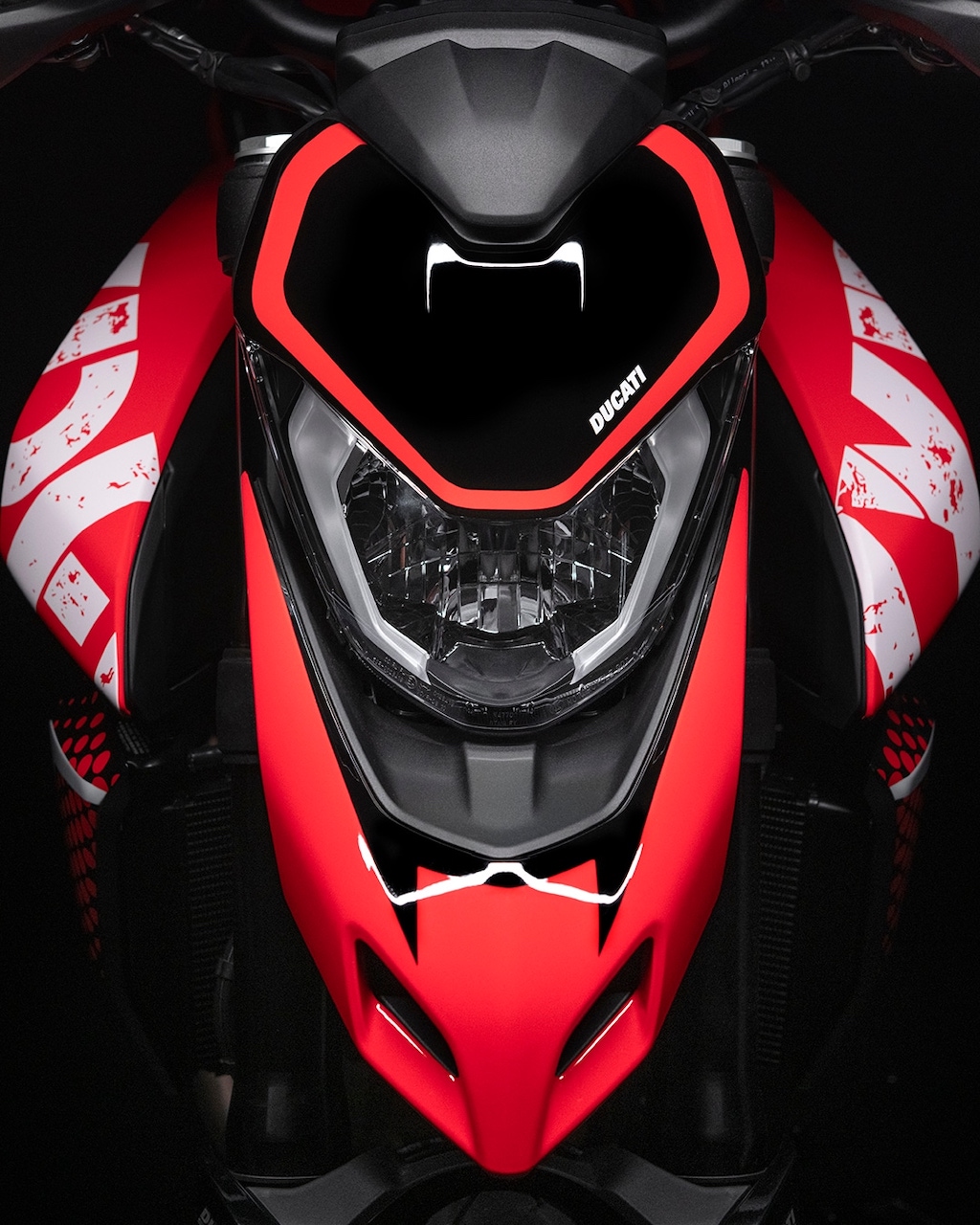 At that 2019 event, the Hypermotard 950 RVE with its "graffiti" graphics livery won the "Concept Bikes: New Design and Prototypes by Manufacturers and Independents" category and subsequently blew up every Ducatisti's Instagram for the next few months and then… Covid hit.
That didn't stop the RVE from going on sale in Europe in that time but now we finally get it in our neck of the woods… But only 100 of them. Yes, that's right.
Rolling out at $15,695 MSRP, the Hypermotard 950 RVE sits smack between the chart-topping SP's $17,495 and the base model's $14,195 price tags. Its 937 cc Testastretta 11 degree L-twin motor produces 114 hp at 9,000 rpm and 71 lb-ft of torque at 7,250 rpm which is identical to both the SP and base model, and runs the same 45 mm fully-adjustable Marzocchi fork and monoshock, again, the same as the base models.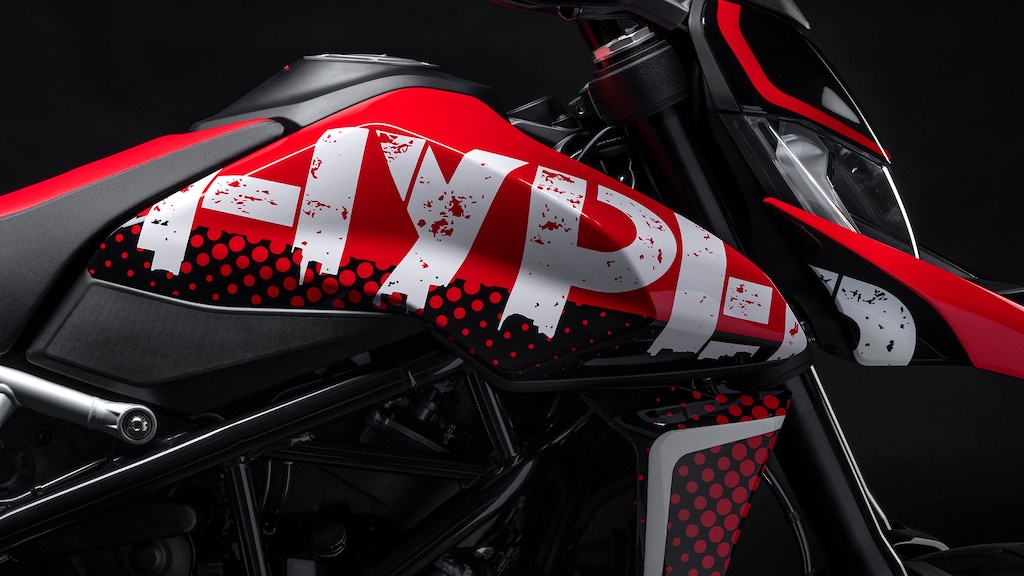 There are also the same electronics including Ducati Traction Control (DTC), Ducati Wheelie Control (DWC), Bosch Cornering ABS, and the Ducati Quick Shift EVO (DQS) system for clutchless up and down shifts.
But to make the Hypermotard 950 RVE different, the designers went for the custom route. To create the RVE's unique look, Ducati hand-laid multiple thin-layer graphics rather than using a printed sheet with everything designed on a single film. Ducati says the results are comparable to airbrushing, although we'll have to see an RVE in the metal for us to give our rubber stamp on that claim or not.
The RVE's exclusivity will be one of its selling points because not everyone can afford the full house SP (which is a bummer because the 950 SP absolutely rips), and the base-model 950 isn't exactly throwing out the bling with its single color design.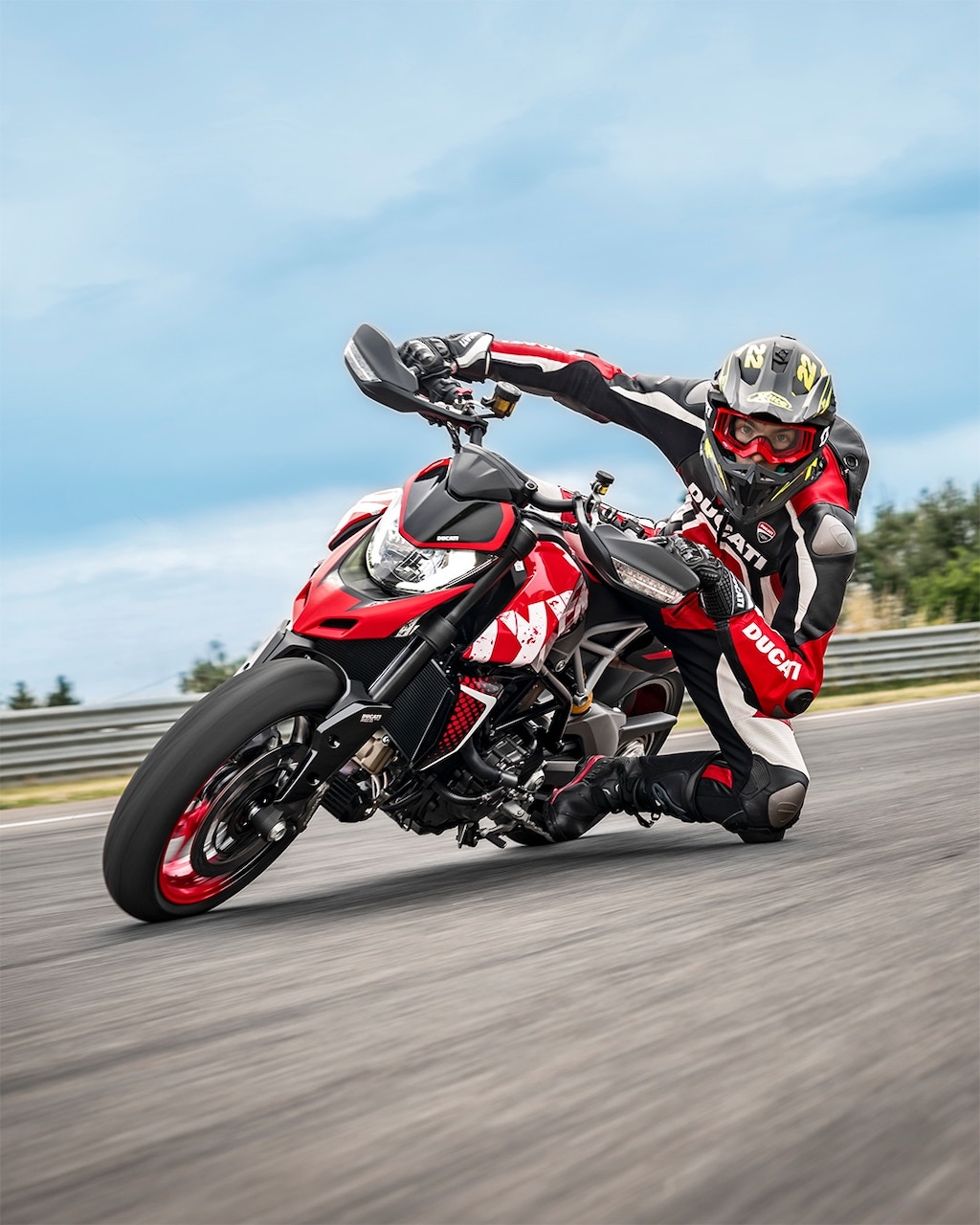 So, if you want a Hypermotard 950 RVE, you better be quick as they will only be sold on presale with models arriving in dealerships later this month. 
And if you do pick an RVE up, tag SBI on Instagram so we can have a look, too!
---