Helite Airbag Protection introduces a new level of rider safety with its H-MOOV Backpack, a reusable wearable airbag mated to a practical and functional rucksack.
The team at HELITE is dedicated to providing superior airbag protection and the H-MOOV Backpack is their latest offering. Features include an expandable 18L to 23L of storage capacity with ample interior pockets. Inside, you'll find a Camelback water bag compartment for hydration on the run. There's a helmet holder and rain cover, as well.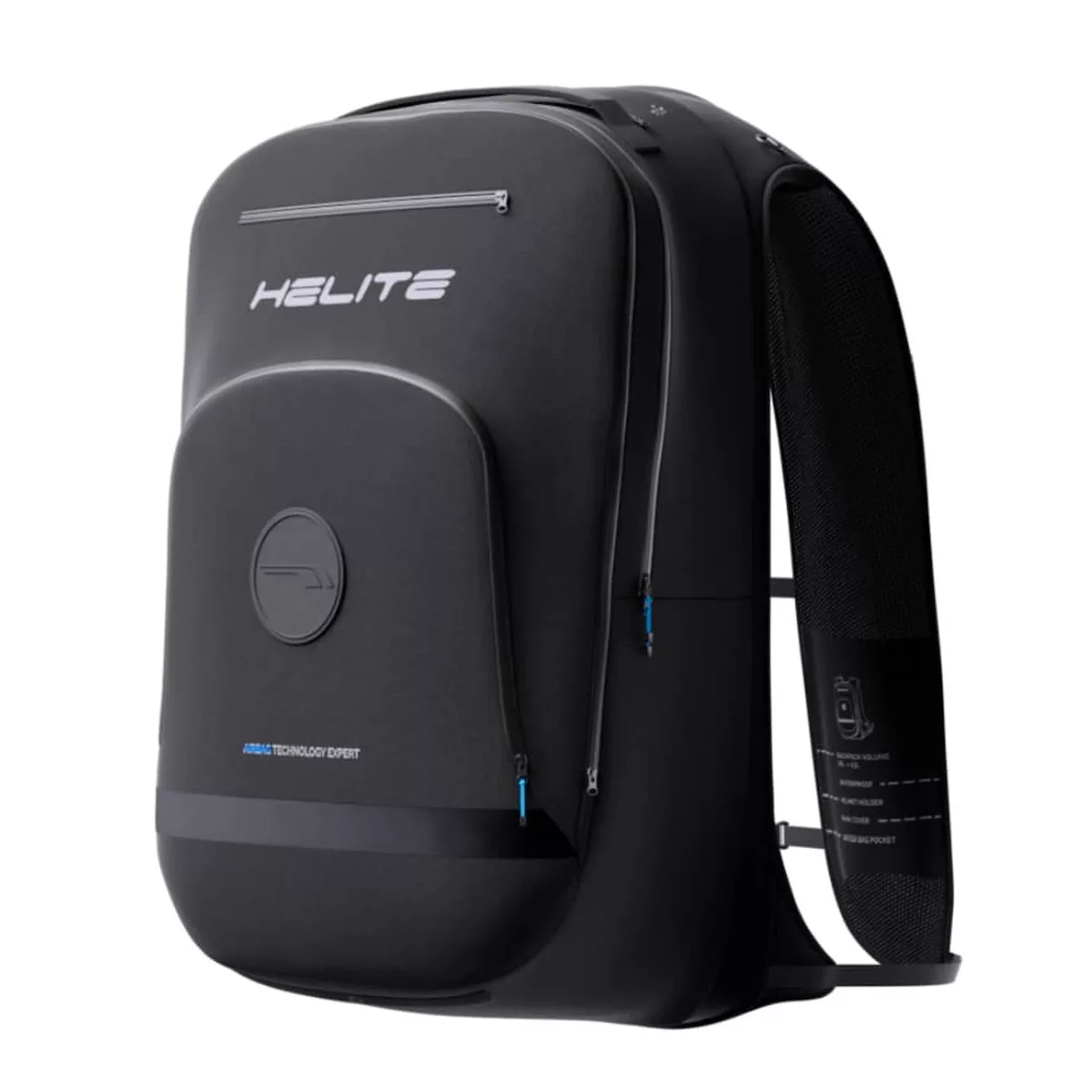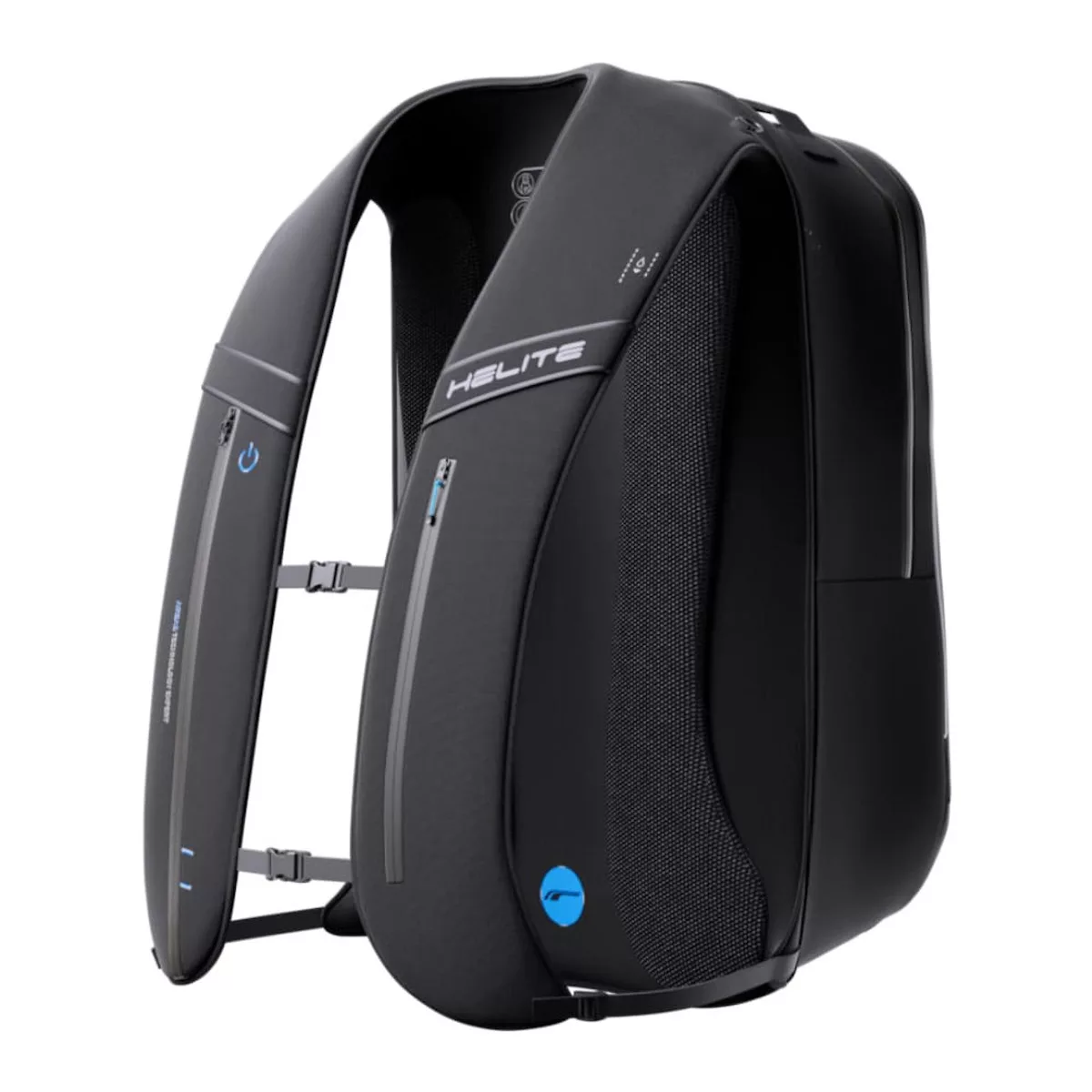 The highlights of the HELITE H-MOOV Backpack aren't in the typical bag features. The real deal is in the level of safeguard that it provides. The H-MOOV offers back, neck, chest, abdomen, and sacrum protection in harmony with the use of TURTLE Technology that utilizes reinforced back protection and SAS-TEC level 1 protections to help distribute force during an impact.
Then there is the CO2 cartridge-powered airbag, itself. Available in mechanical and electronic systems, the airbag inflates almost instantly. For the mechanical system, the airbag is securely connected to your motorcycle via a tether. In case of a disconnect, the airbag inflates. The electronic system however integrates multiple sensors such as an accelerometer, gyroscope, and GPS that significantly enhance its accuracy by monitoring scenarios in real-time. The data collected are further assessed with specialized algorithms which can detect falls efficiently for immediate inflation of the bag. The backpack is reusable after deployment with a replacement of the CO2 cartridge.
The HELITE H-MOOV Backpack ($859.00) and E-Backpack ($999.00) are available on their official site.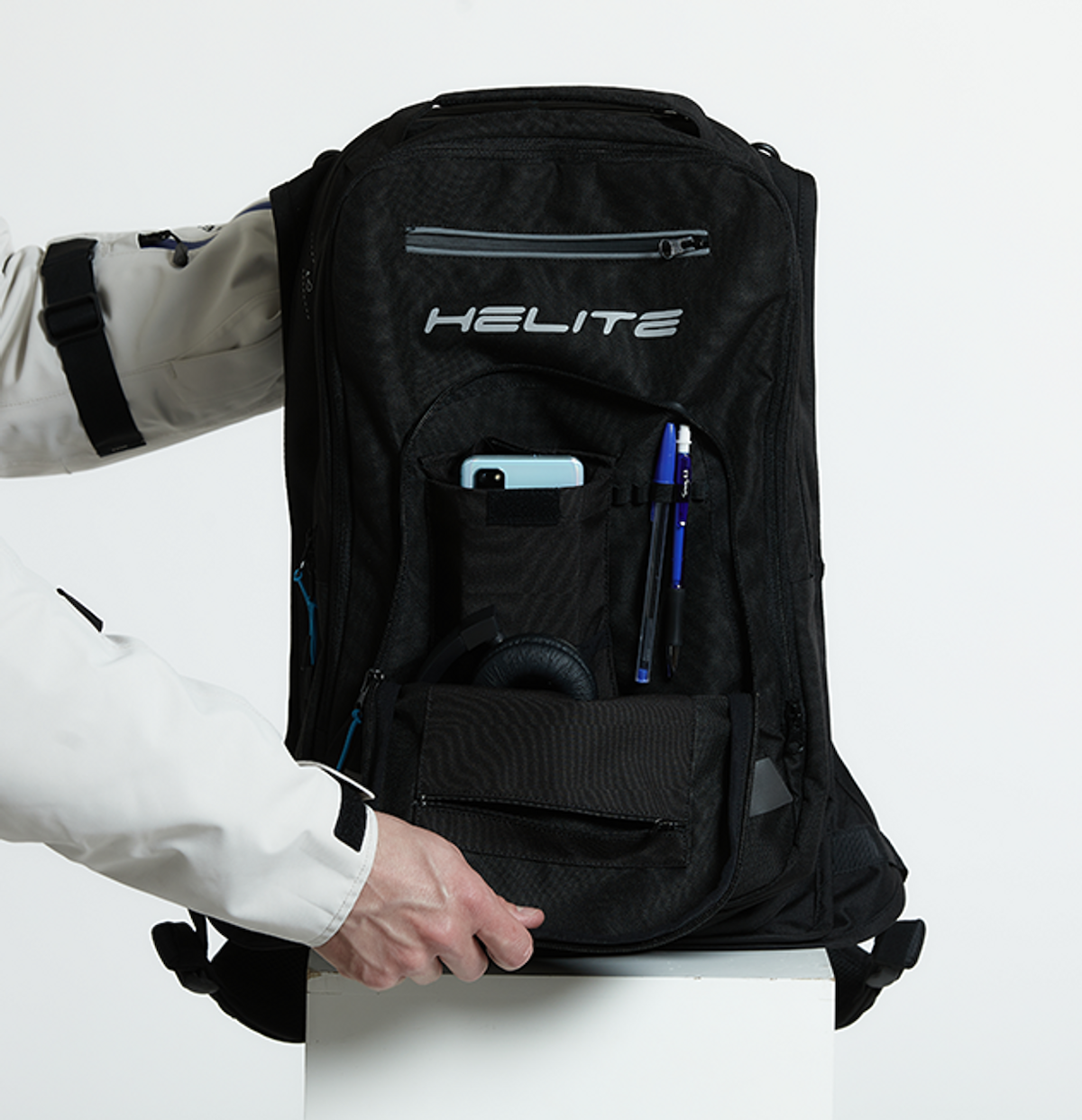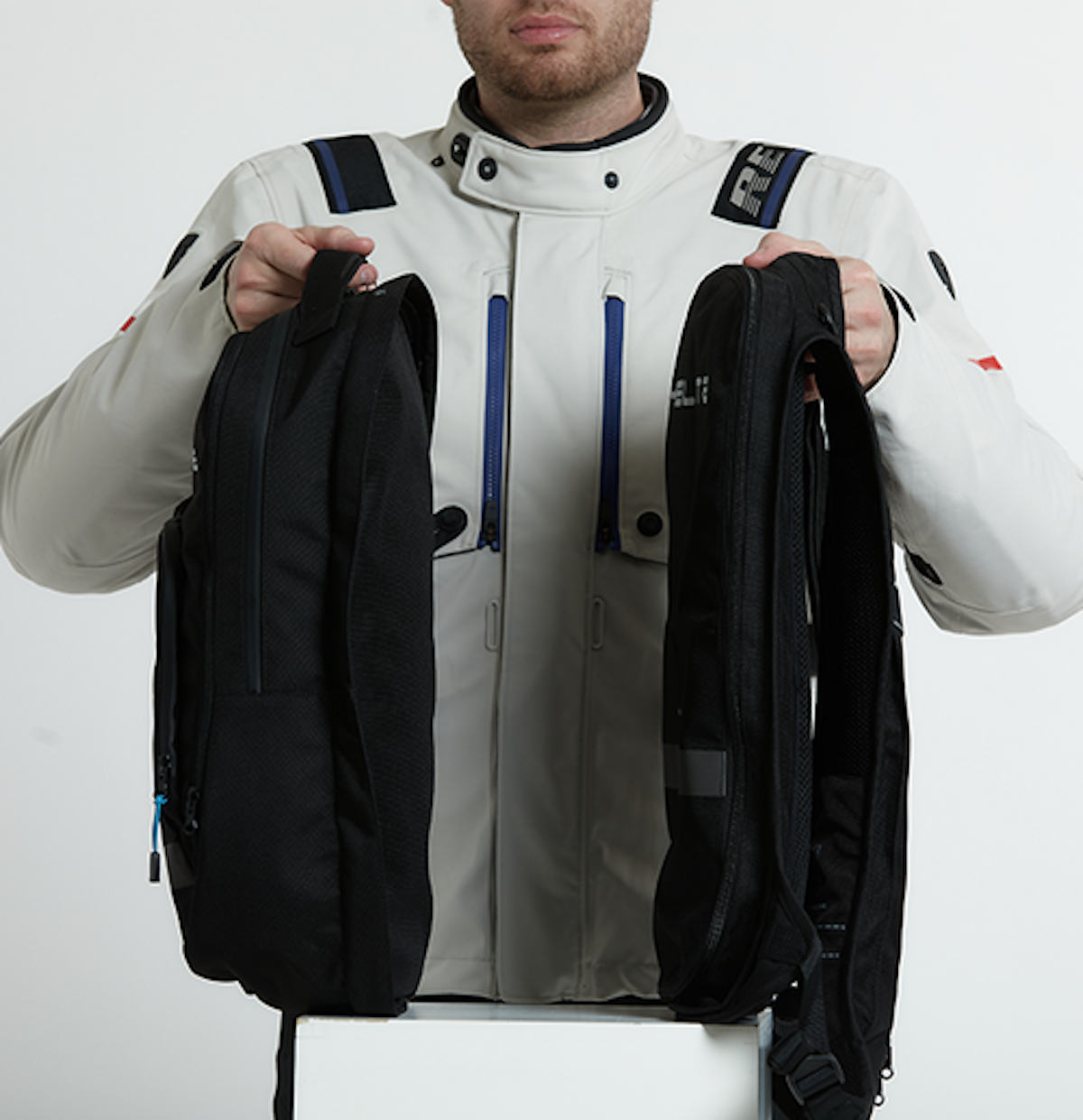 ---