Dainese introduces its new Smart Jacket LS Sport with D-air technology.
Designed with the everyday rider in mind, the Dainese Smart Jacket LS Sport is a versatile sport riding jacket that incorporates the D-air airbag system, not to mention a cool sleek stylish look.
Incorporating the same patented technology used by MotoGP champions, the D-air airbag system is in the upper echelon in motorcycle protective garments and safety. The D-air airbag integrates proprietary internal microfilaments, that when the system activates, control air to create a shield, activating in a fraction of the time, less than it takes to blink an eye. D-air is the only airbag compliant with certification both on the chest and on the back, providing the equivalent protection to 8 chest protectors and 7 back protectors, without the restrictions of traditional hard shells.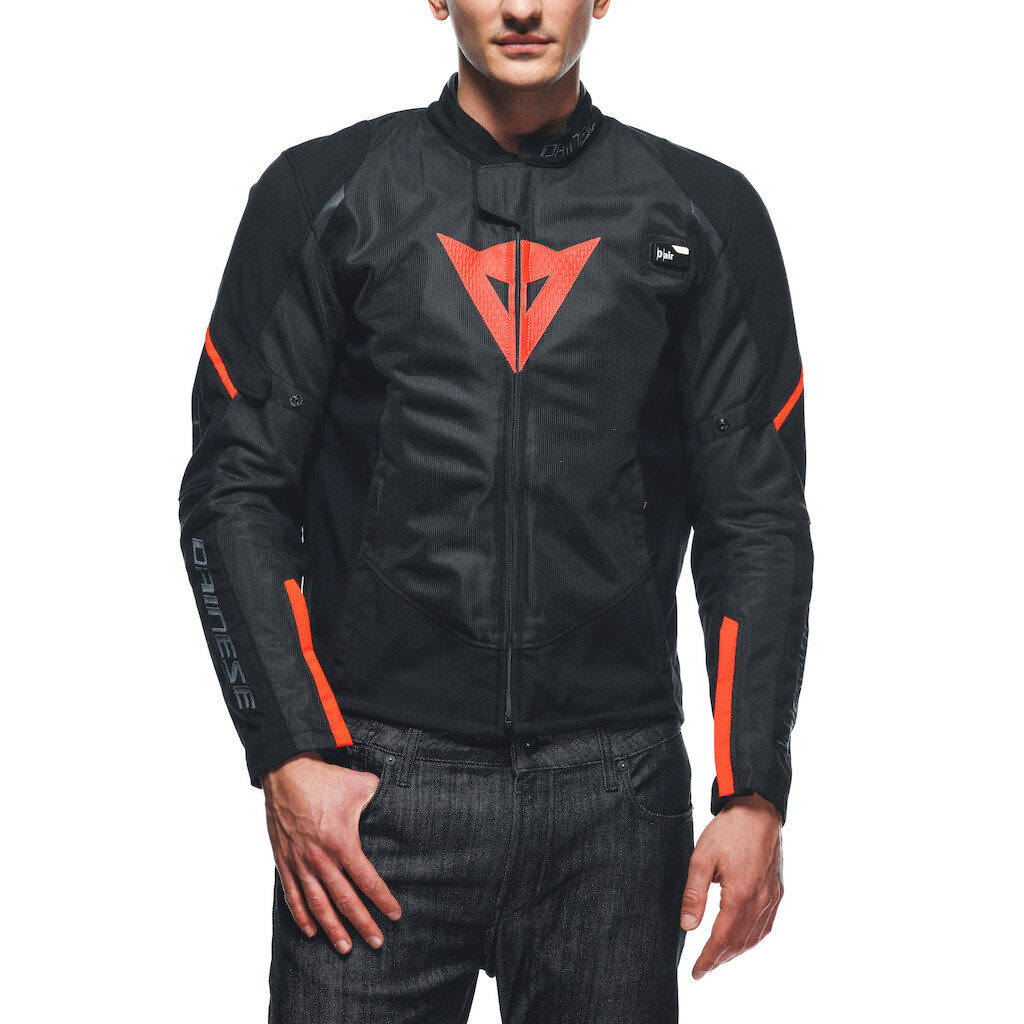 The Smart Jacket LS Sport combines the versatility and performance of a Dainese sports jacket with the intelligence and superior protection of the Dainese D-air airbag system. Heavy duty mesh material for ventilation to achieve maximum airflow while Mugello fabric offers durability, added breathability and stretches for a superb fit. Mugello is a high abrasion-resistant stretch textile made from Micro Nylon and Elastomer with a nanotechnology finish.
For added protection, the garment is equipped with Pro-Armor level 2 type B protectors on elbows and shoulders, giving the highest level of protection and coverage where riders need it the most, all in a lightweight versatile jacket.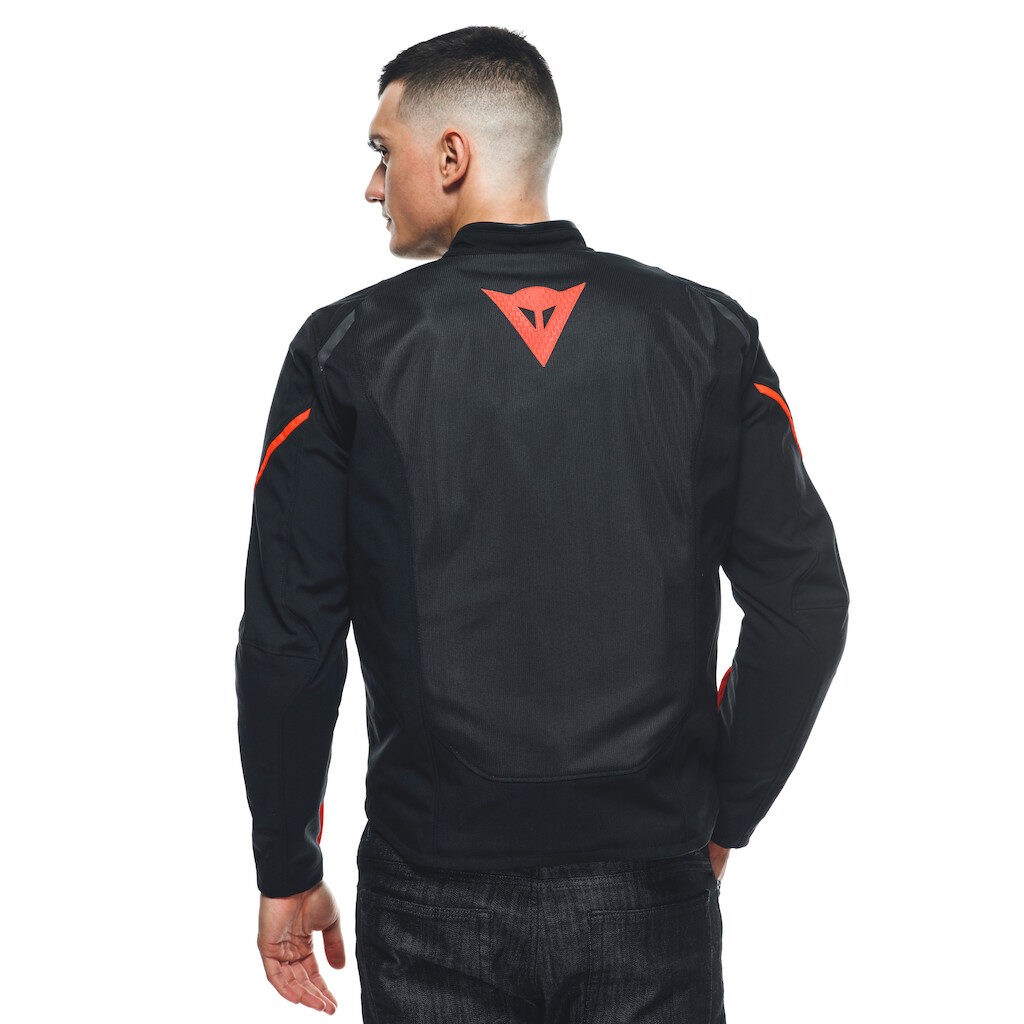 The Smart Jacket LS Sport includes such features as:
Mugello fabric
Weight: 1.8 kg (4 lbs)
2 exterior pockets and reflective inserts
Adjustable waistband and wrist zip closure
Pro-Armor Lev. 2 Type B protectors on elbow and shoulders
More specifically the D-air airbag system features a 26-hour battery life with an algorithm that detects low-sides, high-sides, object/vehicle, and rear-end collisions. Additionally, collisions are detected even when stopped, such as arear-end collision at a stop light.
The Airbag features:
Chest protection meets or exceeds CE Level 2 for airbags, transmitted force is <2.5kN
Standard armor CE level 2 transmits <9kN so the airbag disperses over 3x more energy than its rigid counterpart. (EN 1621-4 Lev. 2) 
Back protection meets or exceeds CE Level 1 for airbags, transmitted force is <4.5kN
Standard armor CE level 1 transmits <18kN so the airbag disperses over 4x more energy than its rigid counterpart. (EN 1621-4 CB Lev. 1)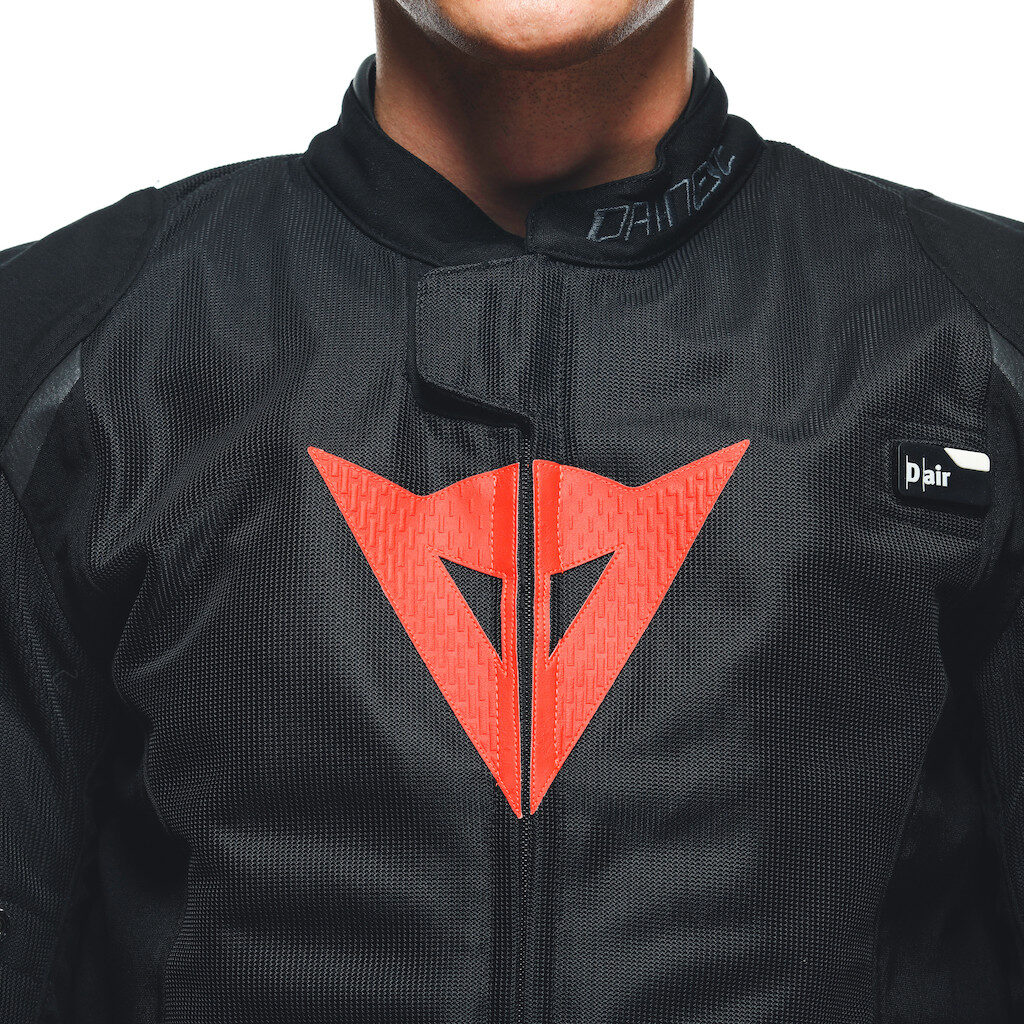 Sizes: 44 – 64
Price: $900.00
Contact: https://www.dainese.com
---