HJC Helmets makes a deal with EL Diablo: The 2021 MotoGP Champion, Fabio Quartararo, signs an exclusive contract with HJC Helmets.
Fabio Quartararo, a 23-year-old racer from Nice, France is the first French MotoGP Champion, having won the title in 2021. Since his debut on the GP grid in 2019, he has racked up an impressive 11 victories and 28 podiums. Moving forward into the 2023 season, HJC Helmets has secured an exclusive deal with Fabio Quartararo in which the former Champ will don an FIM-homologated RPHA 1 helmet for the 2023 season.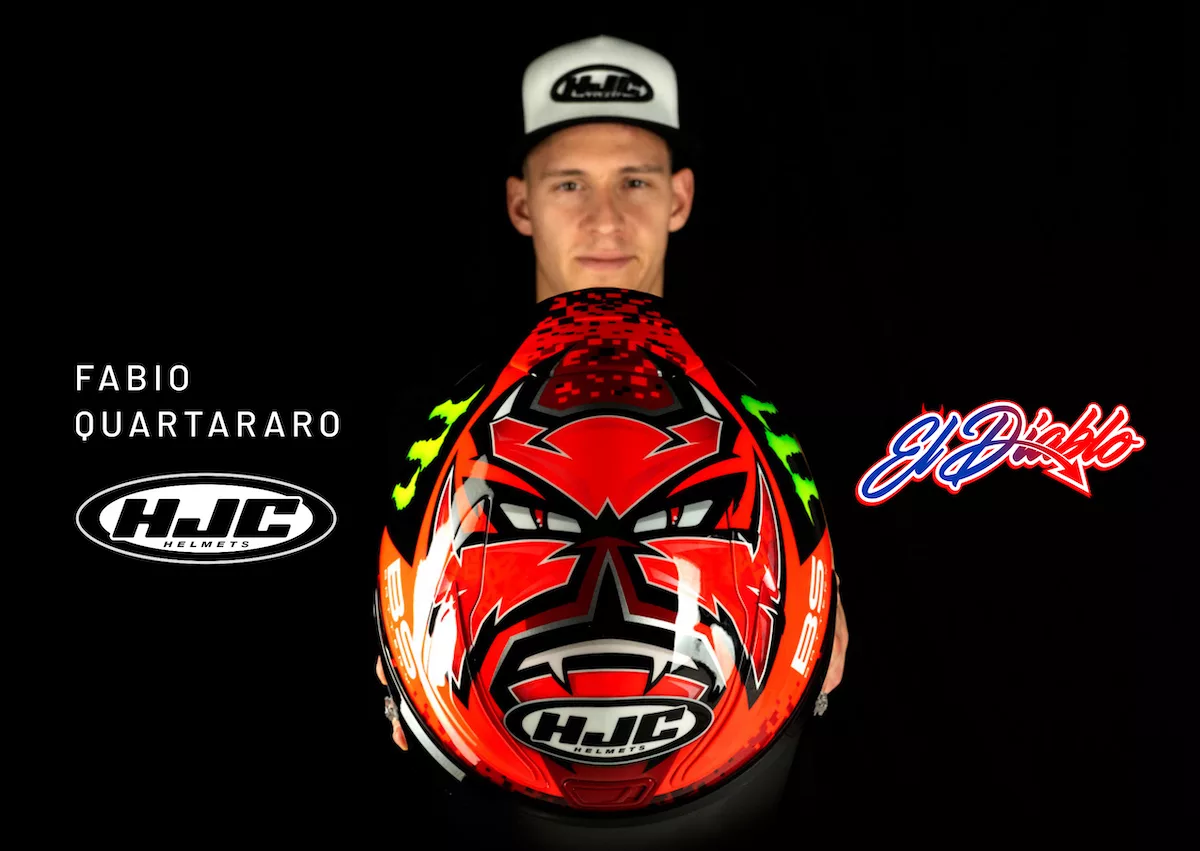 The partnership will make its official debut at the Sepang MotoGP Official Test when Fabio Quartararo will present his HJC RPHA 1 helmet in Winter Test graphics.
The season officially kicks off on March 23rd at the Grand Prix of Portugal, around the same time that the RPHA 1 Quartararo race replica helmets will hit the shelves at retail shops. HJC also plans to release a limited edition FQ20 i71 and C10 helmet platforms.
"Hi Everybody! I am very pleased to announce my collaboration with HJC Helmets. HJC is a family-owned company with 52 years of quality helmet-making experience and a great history in professional racing. HJC invests heavily in professional racing sponsoring from Rookies to World Champions. HJC provides the finest professional service in the paddock which is always important for riders. I like the brand also for the cool marketing it does. I know the RPHA 1 race helmet as I'm a good friend with Yamaha Test Rider Cal Crutchlow who has been wearing HJC for many years. Also, riders like Brad Binder has been racing with HJC and the RPHA 1 helmet." The race helmet looks extremely aerodynamic with many safety features that are important to professional riders. I cannot wait to try it on in the upcoming MotoGP races with a goal to place it on the top of the podium. I look forward to working hard and fight for MotoGP Championships together with HJC. I want to thank HJC and the Hong family for the trust in me and I look forward to this journey together. I wish everyone happy new year and see you on tracks for new adventures. Cheers!" – Fabio Quartararo.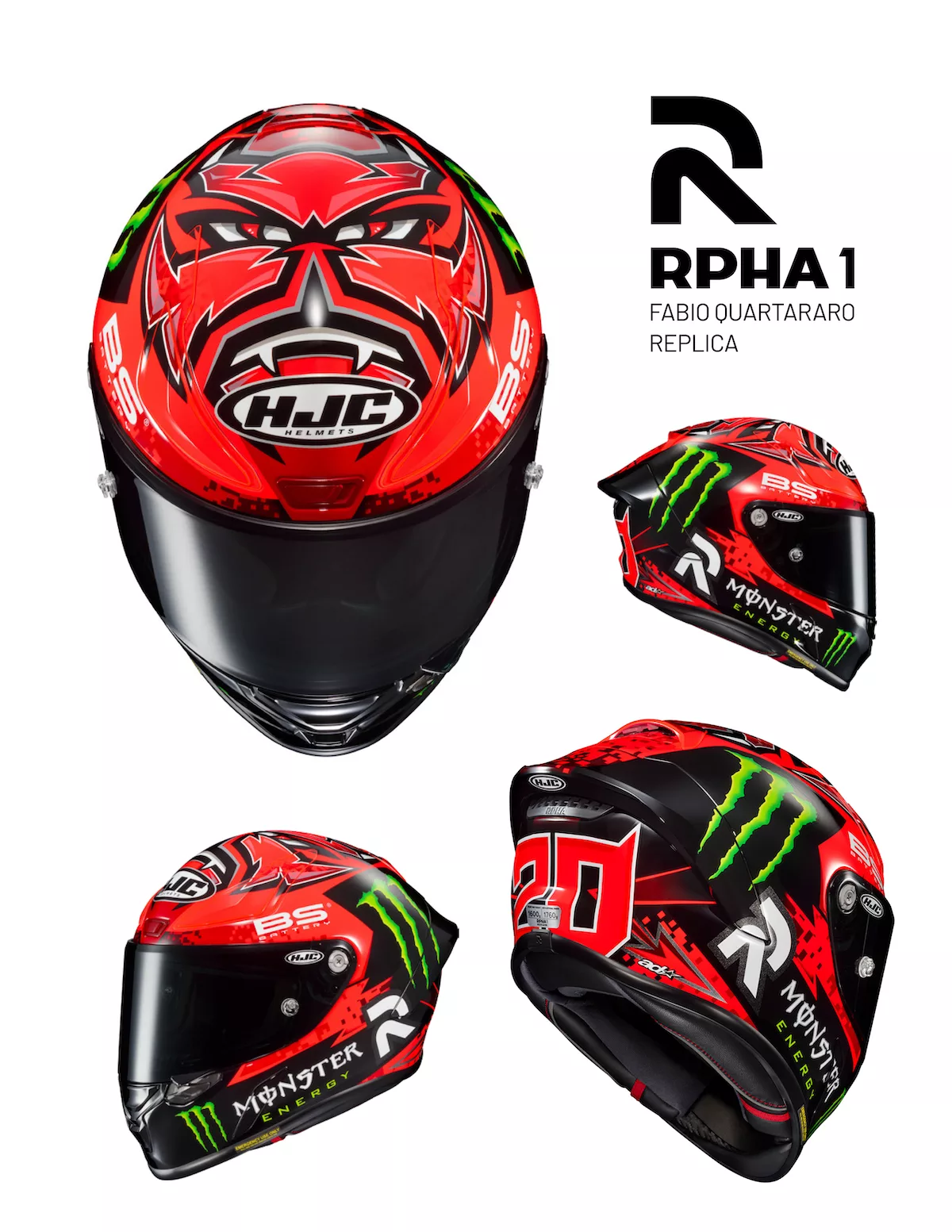 ---