The iconic Gold Wing makes its return as part of the Honda 2023 model lineup.
The flagship model for Honda's touring division, the Gold Wing will return for the 2023 model year in four versions: Gold Wing Tour Air Bag DCT ($32,900) Gold Wing Tour DCT ($29,600), Gold Wing Tour ($28,600) and the Gold Wing DCT ($25,600).
The Gold Wing's comfortable seat and impressive suspension implementation deliver rider and passenger comfort for extended multi-day excursions, while the nimble handling and optional DCT gearbox on open highways and winding backroads provide outstanding performance. For a more comfortable riding position, the passenger backrest angle is 24.5 degrees, which reduces strain on the passenger's hips. For enhanced comfort on long journeys, the backrest is 30mm tall and has a thickness of 5 mm in the seat foam. Storage is ample as the Tour models have a 48 mm wide top trunk (46 mm tall and 34 mm lengthwise). Even when your helmets are equipped with radios, the trunk can accommodate enough luggage or two XXL helmets thanks to 11 liters of storage.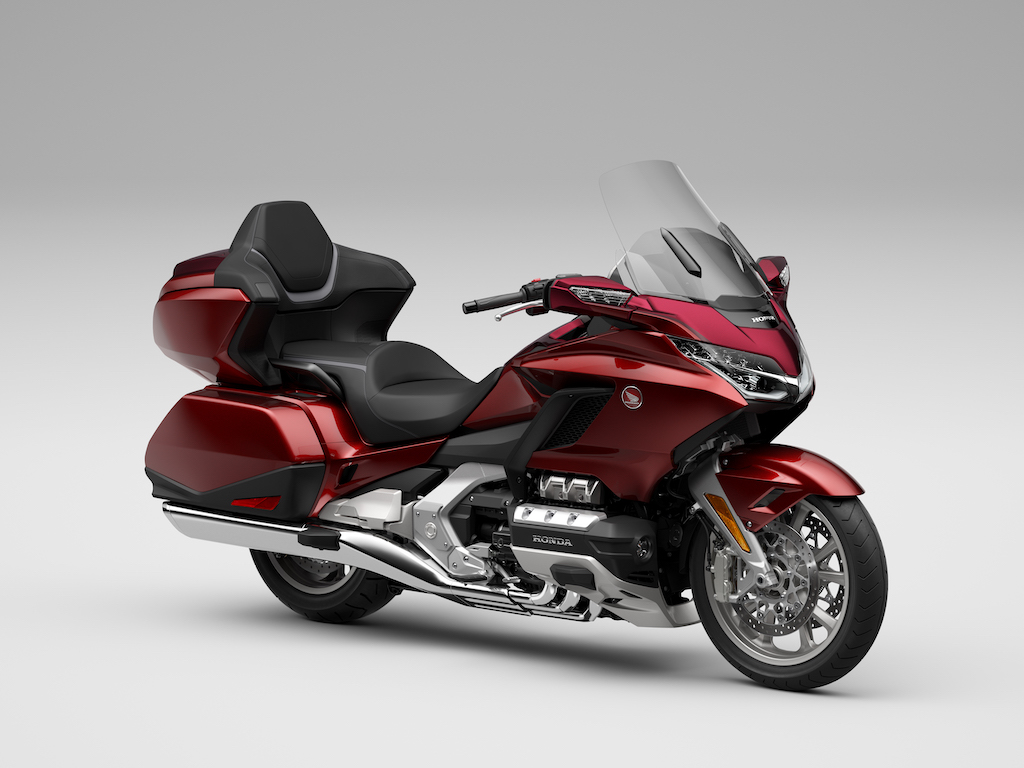 The Gold Wing chassis is designed to offer riders the best balance of stability and maneuverability, so you can feel comfortable on long highway stretches and confident taking tight turns on backroads. The double-wishbone front suspension and Pro-Link rear-suspension system work together with the Gold Wing's aluminum frame to create a smooth ride
The Twin 320mm front-brake rotors and single 316mm rear rotor combine for excellent stopping power, while the radially mounted six-piston dual front-brake calipers and single three-piston rear-brake caliper provide outstanding braking performance.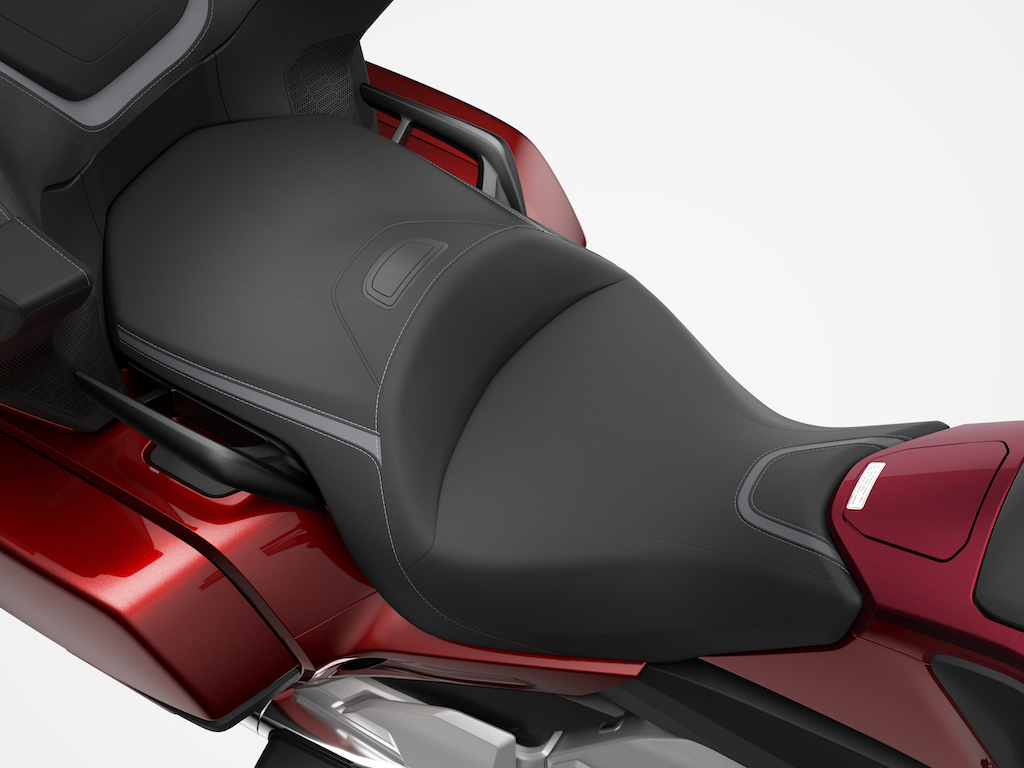 Powering the Gold Wing is the horizontally opposed six-cylinder, 1,833cc liquid-cooled engine with a low center of gravity, no vibration, and quiet operation. Also available as an option is the Honda Dual Clutch Transmission (DCT), which offers outstanding performance and the magic-carpet-ride experience for which the Honda Gold Wing is known.
The DCT model features Walking Mode, which allows it to move slowly forward and backward (.75 mph in reverse direction, 1.1 mph in forward direction). DCT models can save weight by not including a reverse idle shaft, which is needed for a conventional transmission. There is minimal shift shock and noise on DCT models because of the use of fork-shaft dampers, master-arm damper, and the DCT clutch-center damper.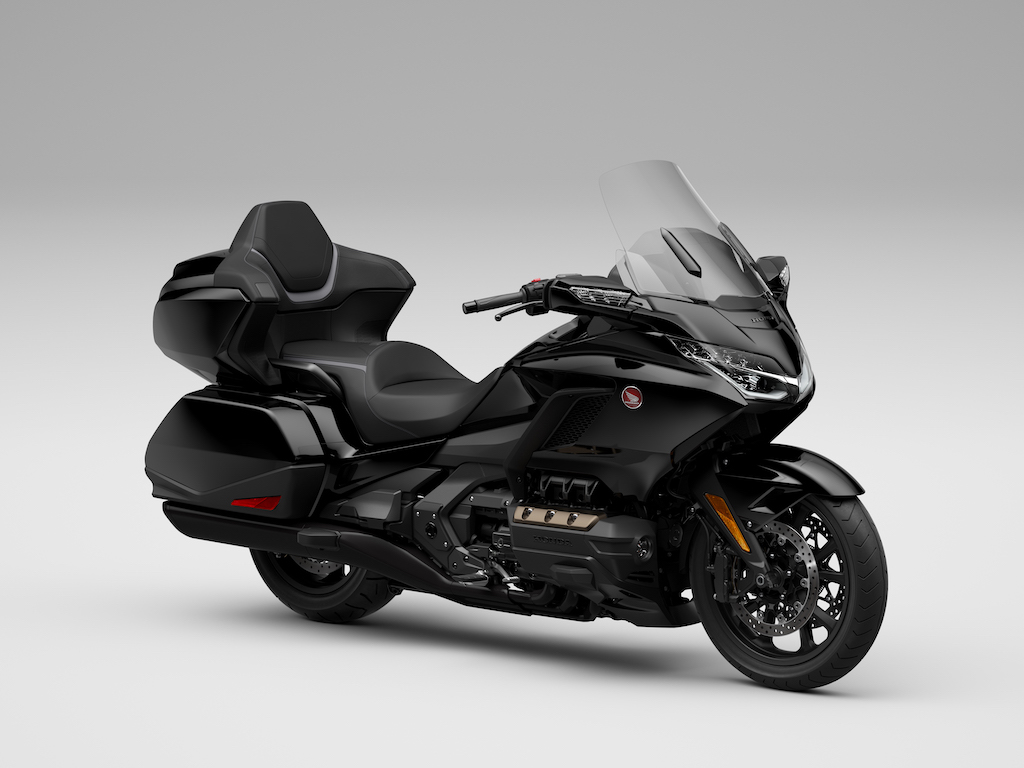 The Gold Wing comes standard with exceptional electronics, including a throttle-by-wire system that employs four riding modes: Tour, Sport, Econ, and Rain. Honda Selectable Torque Control (HSTC) that manages rear-wheel slip is standard on all four versions of the 2023 model. On a climb, Hill Start Assist makes starting from a stop easier. For leisure riding, the cruise control feature comes in handy.
The Gold Wing employs an adjustable electric windshield so you can adjust it depending on how much airflow you want. The LED headlights feature a distinct "wing line" while the turn signals with auto-canceling function are included in the front mirrors and the all-red taillights.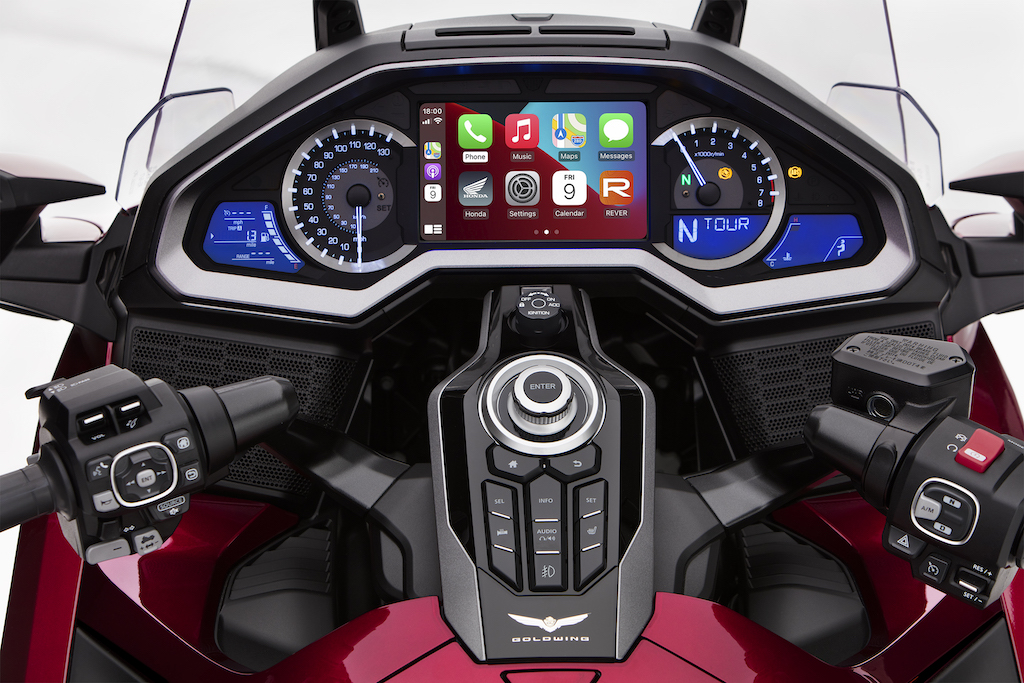 The Smart Key system allows for keyless starts and easier access to your belongings, while the Vehicle Viewfinder makes it simpler to find your motorcycle in parking lots. Additionally, the Tire Pressure Monitoring System provides real-time information about tire pressure levels and will let you know when they get too low.
The 2023 Gold Wing line will be available in November of 2022, available in the following color options: Black, Candy Ardent Red, and Matte Gray.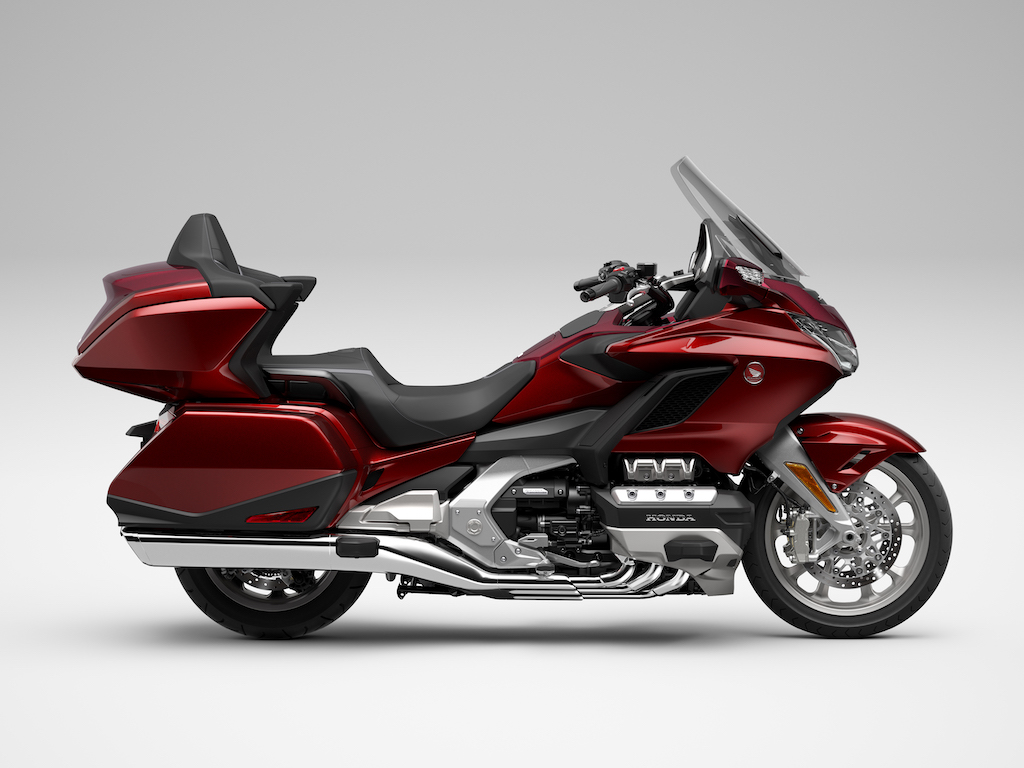 ---