Zero Motorcycles offers its $24,495 DSR/X to the ADV and Touring segments.
The Zero DSR/X is a completely new bike with an entirely new frame, subframe, and swing-arm all designed to be stronger to take the extra weight and demands of off-road. There's a long-travel, fully adjustable Showa suspension front and rear, increased ground clearance, a stronger belt drive, and a re-designed sprocket, plus off-road biased wheel sizes (19-inch front 17-inch rear).
The electronics are all new also and feature five riding modes: Rain, Eco, Sport, Canyon, and Standard. There isn't a specific off-road mode, but each mode has its own off-road setting. Lean-sensitive ABS and traction control settings have been produced in collaboration with Bosch to work both on and off-road. Additionally, you can remove TC and ABS should you wish to do so.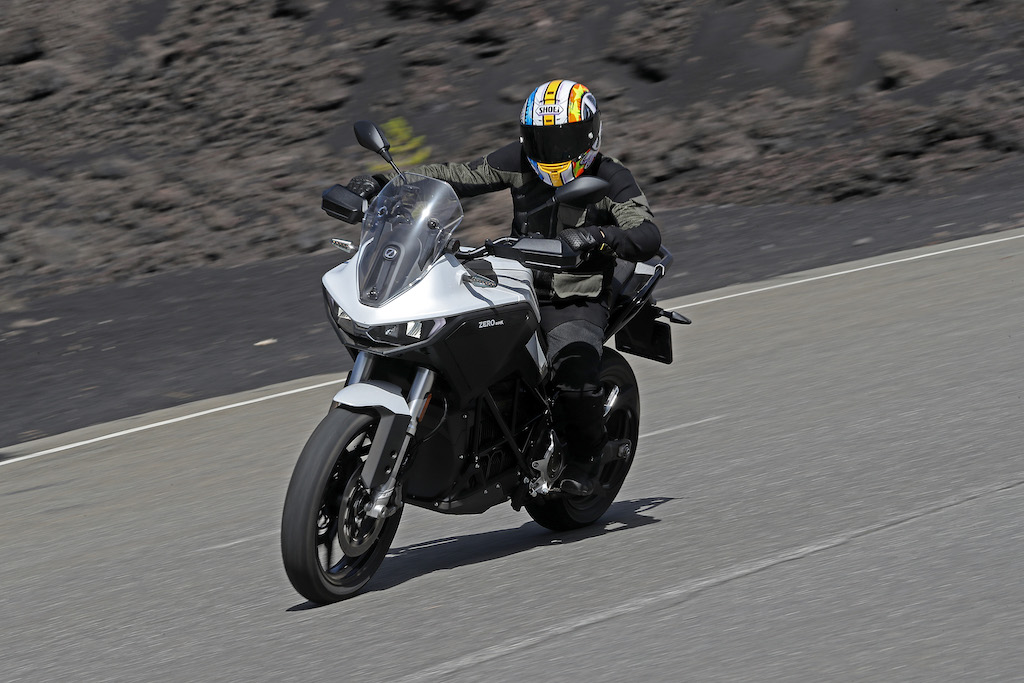 The Zero DSR/X shares the same 17.3Kwh battery pack as the other premium bikes in Zero's range but the Z-Force 75-10x motor is all new, making this the most torque-rich bike in the range. Peaks of 225Nm/166 foot-pounds of torque and 75Kw/102 bhp @ 3650rpm.
Charging times are impressive, with an optimal duration of up to 95% in 60 minutes with the optional Rapid Charge Module; or two hours up to 95% with a level two charger. Range is a claimed 290km/180m for city riding. At 247kg it is weight comparable to a fully fuelled BMW GS.
The spec is generous with cruise control, a full-colour dash with connectivity, a lockable 20-liter storage compartment where you'd normally find a fuel tank, plus small storage compartments on both sides of the upper bodywork, accessed by a tool from under the seat. Plus there is a useful Park Mode featuring a slow-speed reverse and crawl function.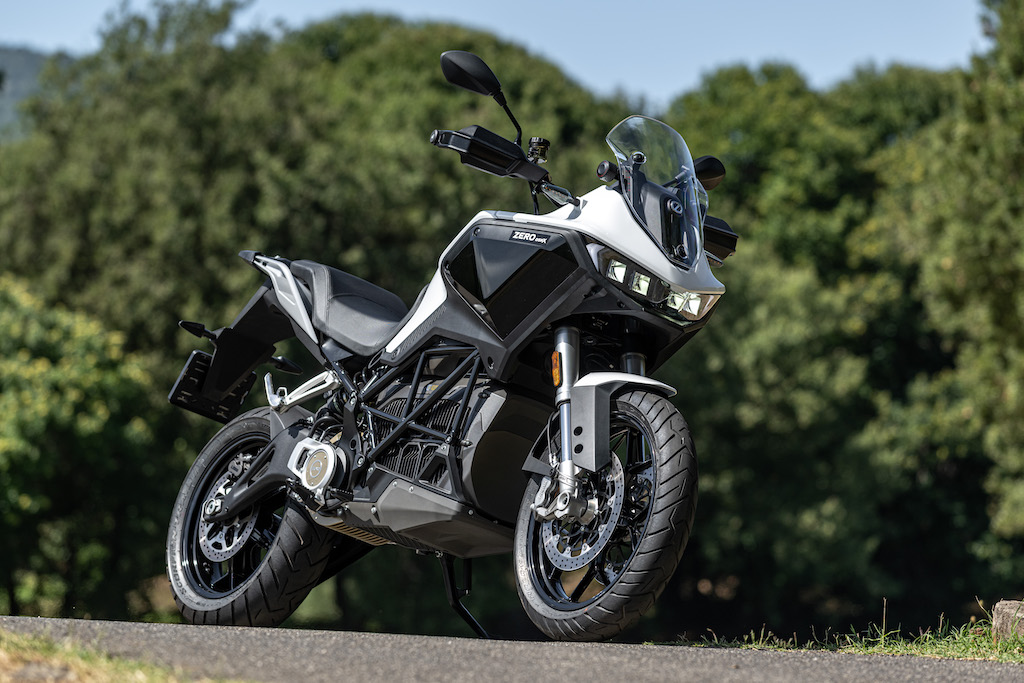 That is the positives, now the negatives. Price, $24,495. Yes, running costs will be low, but that is considerably more than the petrol competition. And if you want the Power Tank option to increase the range, add $2,895, and $2,300 more for the Rapid Charger Module.
On the road, even in Eco mode, there's more than enough torque to shame most of the adventure competition away from the lights. Canyon mode is comically fast. Not what you'd expect from a 247kg adventure bike. Twist the throttle and go — no engine noise, no gears, just instant and rapid acceleration.
Each mode has its own power character and engine re-gen; only Sport and Canyon are full power. Eco, Rain, and Standard are easy to live with and have a nice connection, if a little sharp. The Canyon mode was my preferred option, with enough engine re-gen to make it feel like a big V-twin.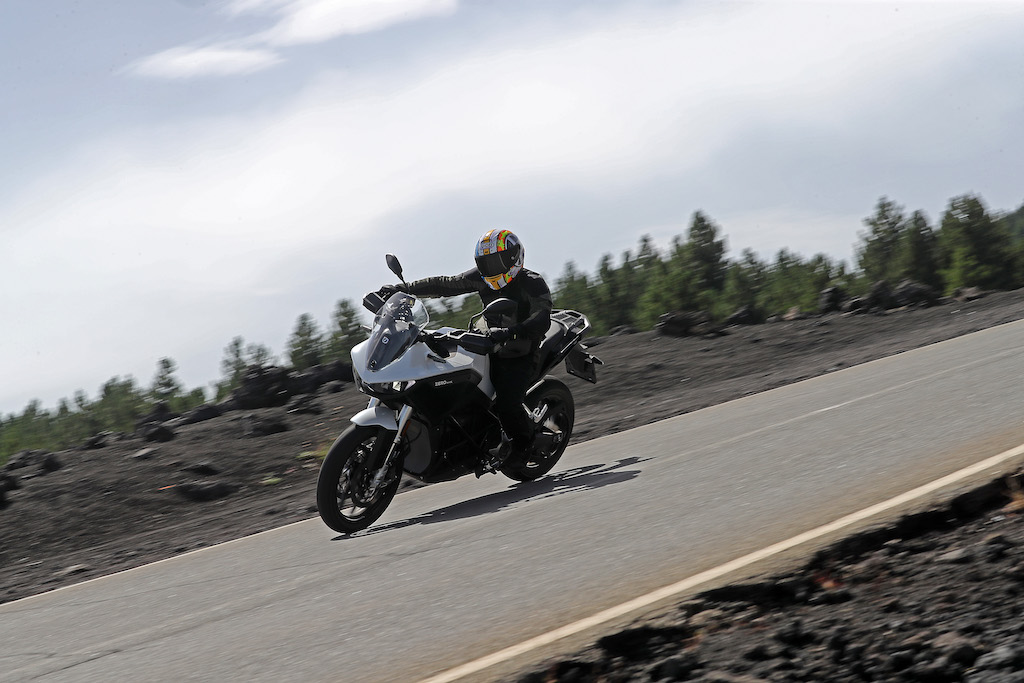 Road handling is comparable to other large premium bikes in this class. The directly mounted rear Showa shock is fully adjustable and is up for the job controlling the weight and torque. Equally, the 47mm Showa full adjustable forks cope with the brakes' impressive stopping power. The ride is on the soft side, this isn't a sporty adventure bike, but it is more than capable of carving up a mountain pass with ease.
Ground clearance is sufficient, and quality Pirelli Scorpion rubber, combined with that extremely strong mid-range grunt and reassuring lean-sensitive rider aids, plus changeable engine braking (re-gen), makes for a fun ride.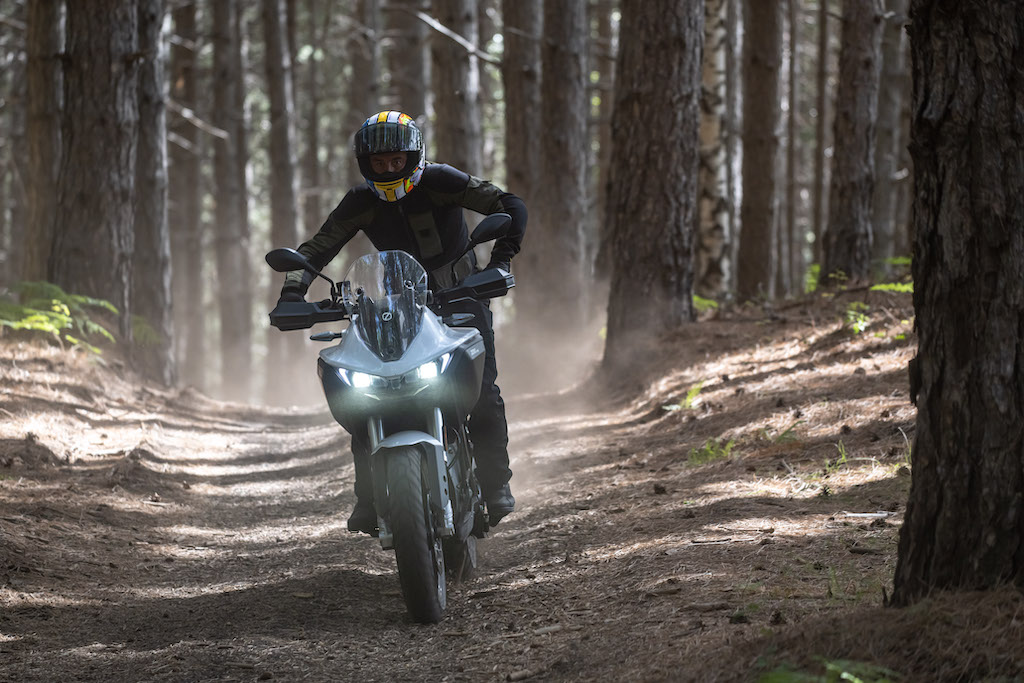 During the test, I covered 81km/50miles of relatively hard riding, on and off-road, with 105km/65 miles or 60% of the battery charge remaining. In theory, that makes for 186km/115.5 miles in total, which matches Zero's claimed combined range.
But is that enough? Is a 100-mile ride enough for an adventure machine?
As the first attempts go, it's impressive. Weight is comparable to a conventional adventure bike. Lean-sensitive rider aids, inducing hill control, both on and off-road, are effective. The bike is relaxed, smooth, vibration-free, silent, easy to ride both on and off-road, and has that instant surge of torque that can't be ignored. It should be reasonably priced to run and comes with distinctive features like the park assist and extra storage where the dummy fuel tank is.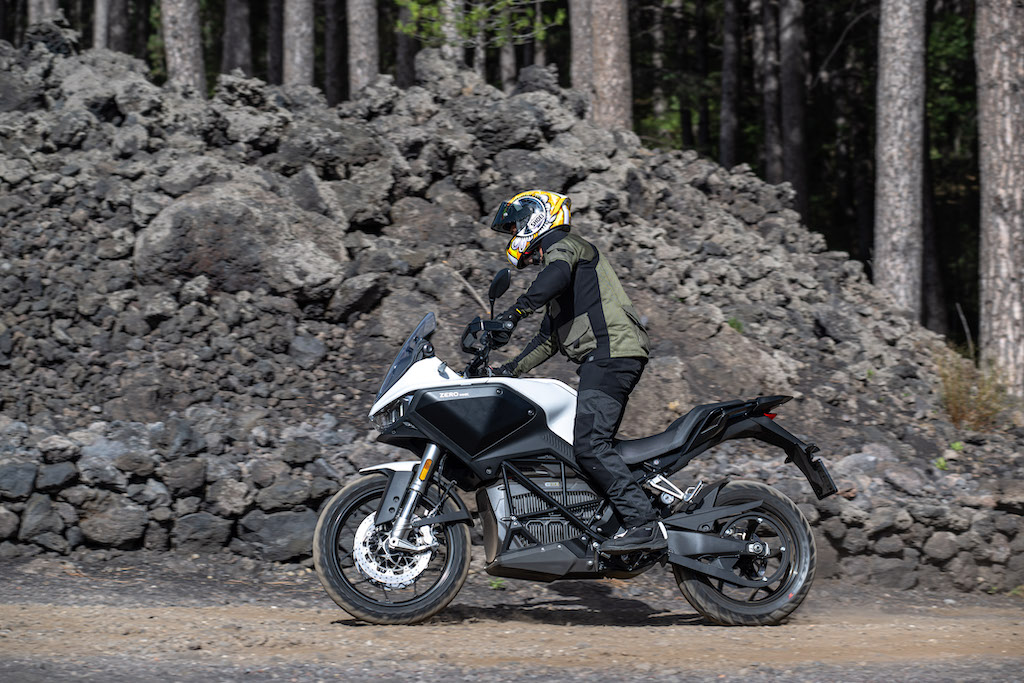 But it is expensive. And, of course, the range won't be enough for some. Is the range enough for you?
With so much torque, it is all too easy to get the rear spinning. The instant torque gives the off-road specific TC a challenging time. But when ridden sensibly, the lack of gears, clutch, heat and noise makes it easier for less inexperienced riders. There's a lovely low-speed balance, too, that's similar to BMW R1250GS.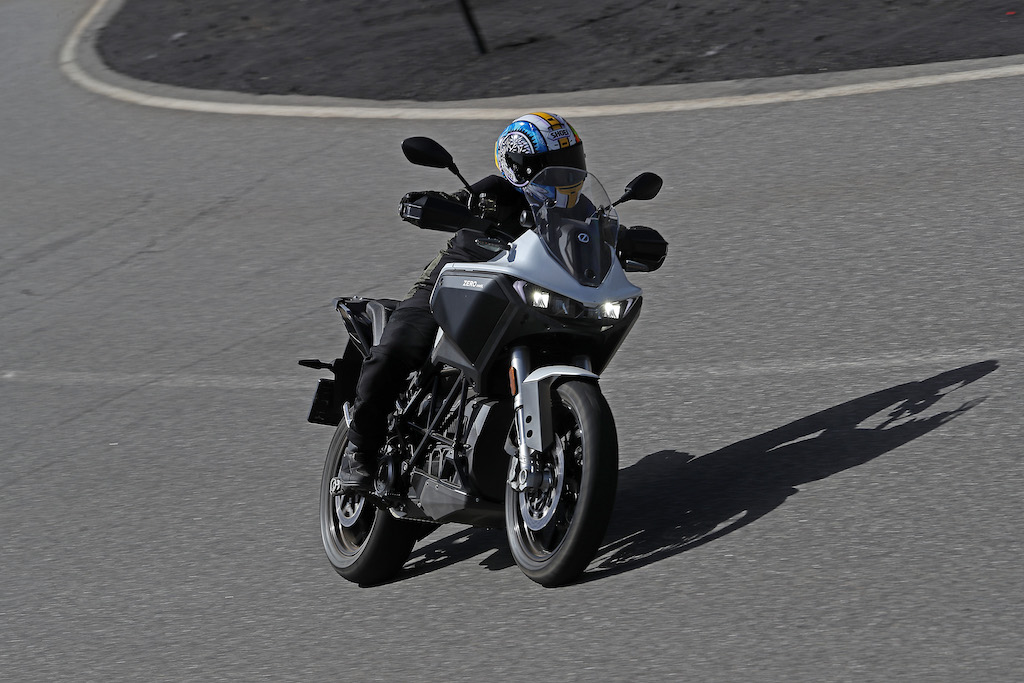 The downside is the manually adjustable suspension doesn't offer the adaptability of the semi-active suspension you'd find on the cheaper petrol competition, which transforms when you ride off-road. The Zero DSR/X remains the same unless you manually change the setup. Off-road, it's not bad and its low-speed balance is as sweet as a GS's, just try anything too radical.
Images: Milagro
---