Have gas, will travel… on the new 2023 Ducati Multistrada V4 Rally.
Ducati is dropping another V4-powered Multistrada for 2023 in our laps in the Rally version.
The third V4 Multi alongside the V4 s and Pikes Peak, the Rally uses the same 170 hp, 1158cc V4 engine and monocoque chassis, but comes with a few choice mods to make serious long hauls a little more pleasant.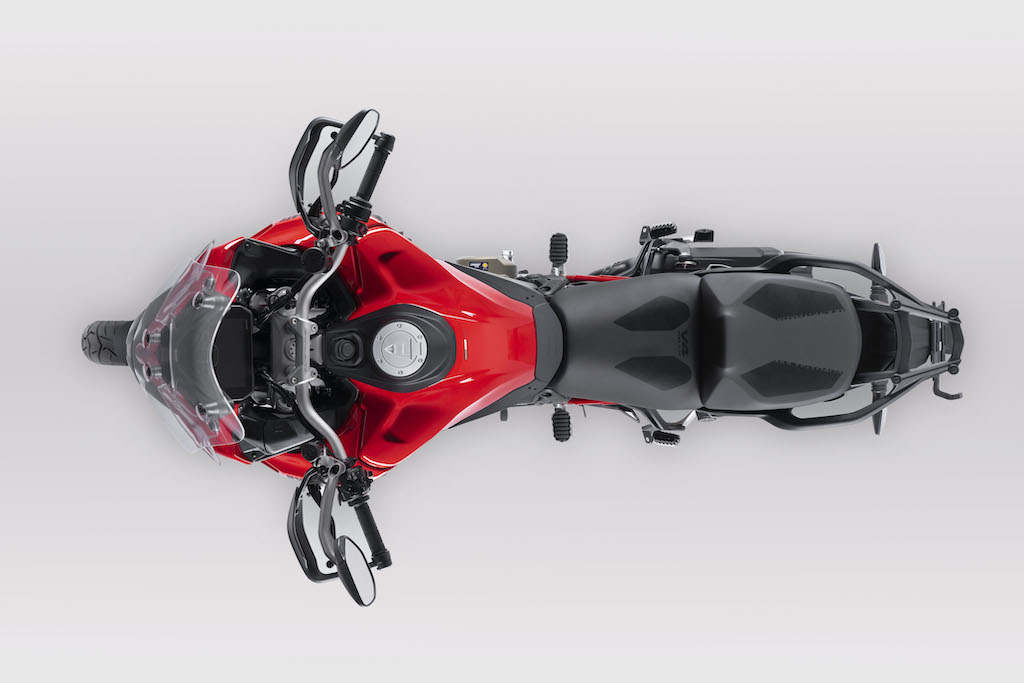 The biggest change on this list is the 7.9 gallon gas tank, up a massive 2.2 gallons over the V4 S. This will put the Rally alongside the bike it wants to knock off in the maxi-ADV ranks in the BMW R 1250 GS Adventure, also sporting 7.9 gallons.
Concessions have also been given to the comfort for long distance hauls with a 40 mm taller windscreen and wider rider and passenger footpegs. The passenger gets an added bonus with a longer seat thanks to the mounting point for the top case being placed further back on the subframe.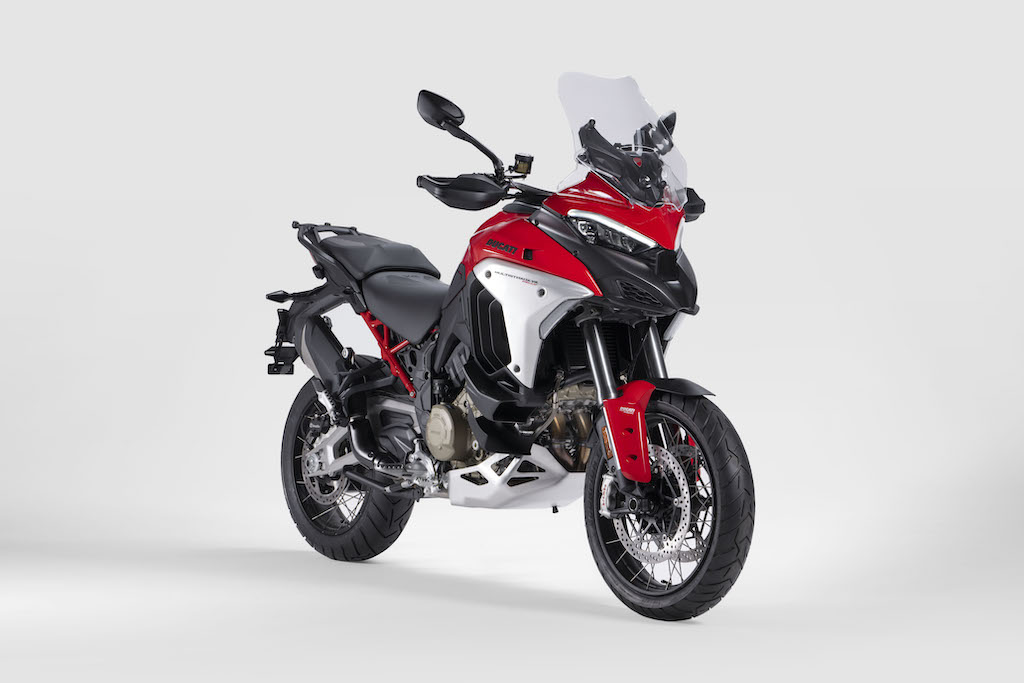 The Multi Rally gets the usual four riding modes of Sport, Touring, Urban and Enduro but will get a revision to the Enduro ECU mode. When Enduro is selected, you'll get a dedicated power mode that limits the motor's output to 114 horsepower but with a direct throttle response. At this point, the Ducati Traction Control (DTC) intervention is reduced and wheelie control is switched off, as is the ABS's function on the rear wheel to allow you to drift this monster into corners.
As for the hardware, the Rally gets 0.8 inches more wheel travel at 7.9 inches for the Ducati Skyhook-suspended front end and includes the Minimum Preload function, which lets the rider lower the bike when stopping and when riding at slow speed by taking preload off the shock. The Rally gains a new Easy Lift feature whereby the suspension stiffens, taking out the plushness and making it easier to pull the bike off the side stand.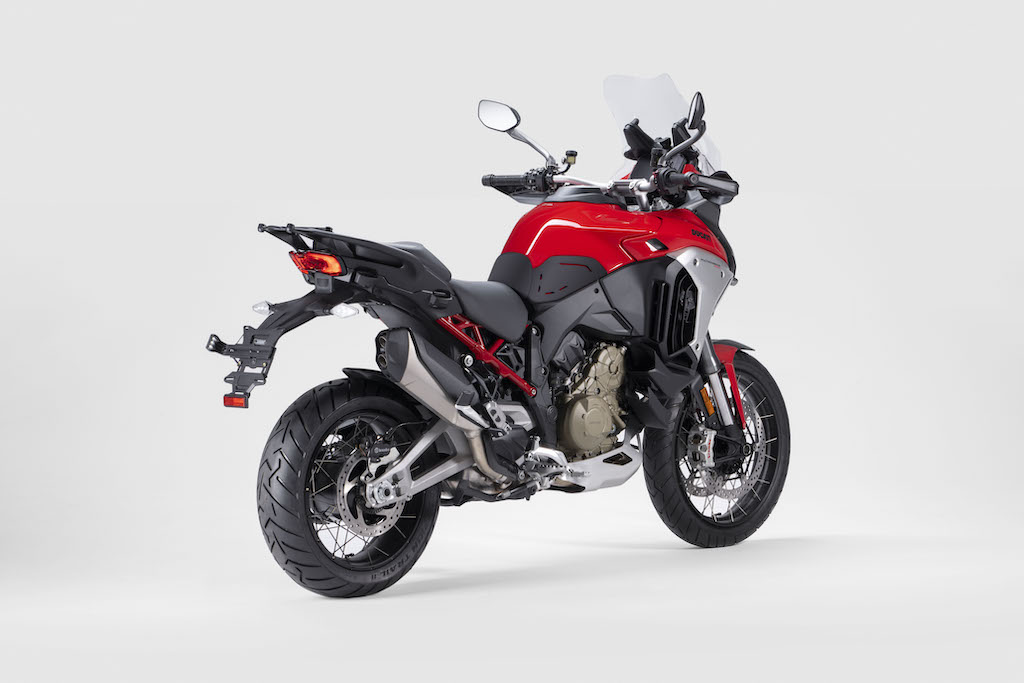 Naturally, the Rally will come standard with the radar-assisted Adaptive Cruise Control and the Blind Spot Detection software that was a world-first debut on the 2021 Multistrada V4 S, as well as Cornering ABS, multi-level traction control, wheelie control, engine brake control, Vehicle Hill Hold Control, you name it, it's probably got it.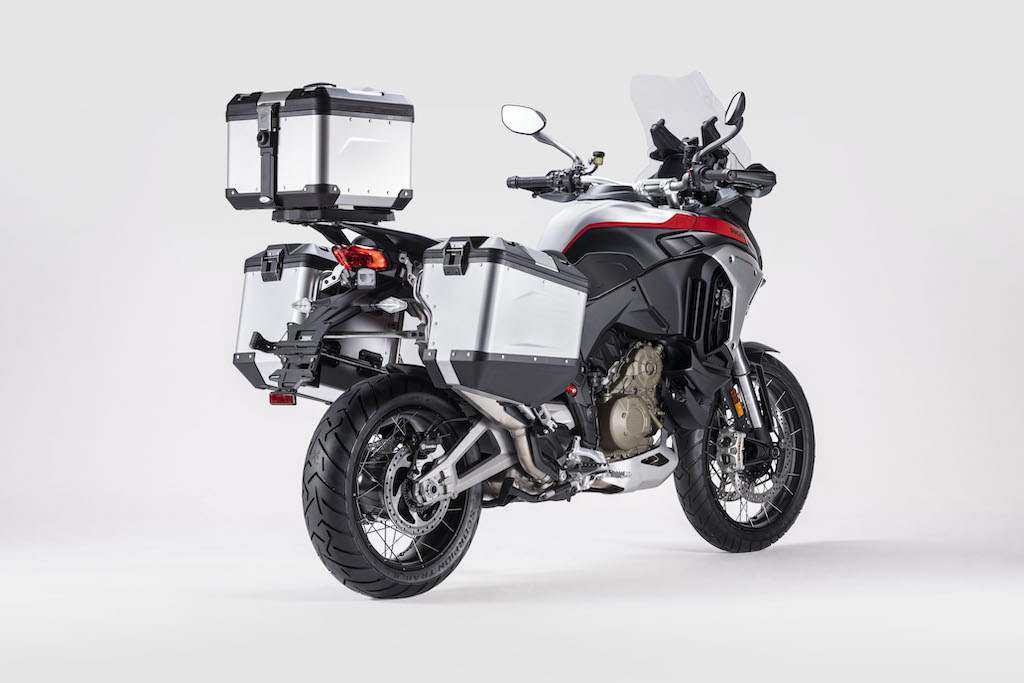 And you'll pay for it, too. The 2023 Ducati Multistrada V4 Rally will set you back a very pretty $31,495 MSRP for the Ducati Red color, with the Brushed Aluminum & Matt Black starting at $31,995. For our buddies to the north in Canada, you'll be paying $34,395 CAD for the Ducati Red and $34,995 CAD for the Brushed Aluminum & Matt black.
Better start saving…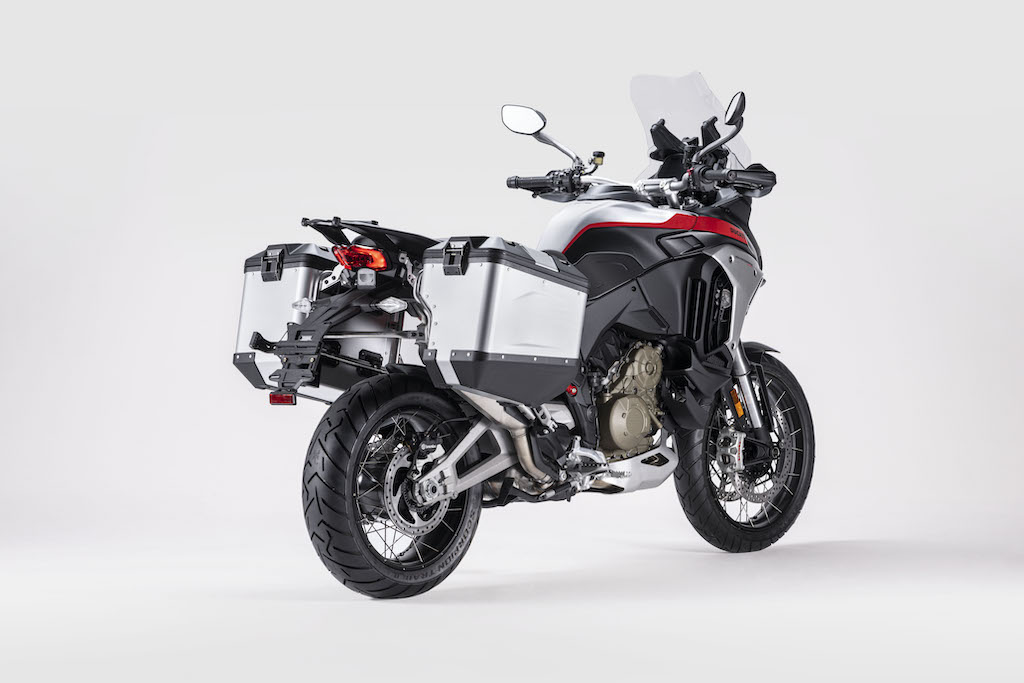 ---