Life got you down? Perhaps you need to find a new Pursuit in life… the 2022 Indian Pursuit Limited, that is.
Ah, the joys of having nowhere to go and nothing to do. For those times, one might look to today's test bike, the Indian Pursuit Limited, as a vehicle on which to attack what could be an ultra-boring time and turn it into a pursuit of long days in the saddle with your significant other, and a bar at the ride's end.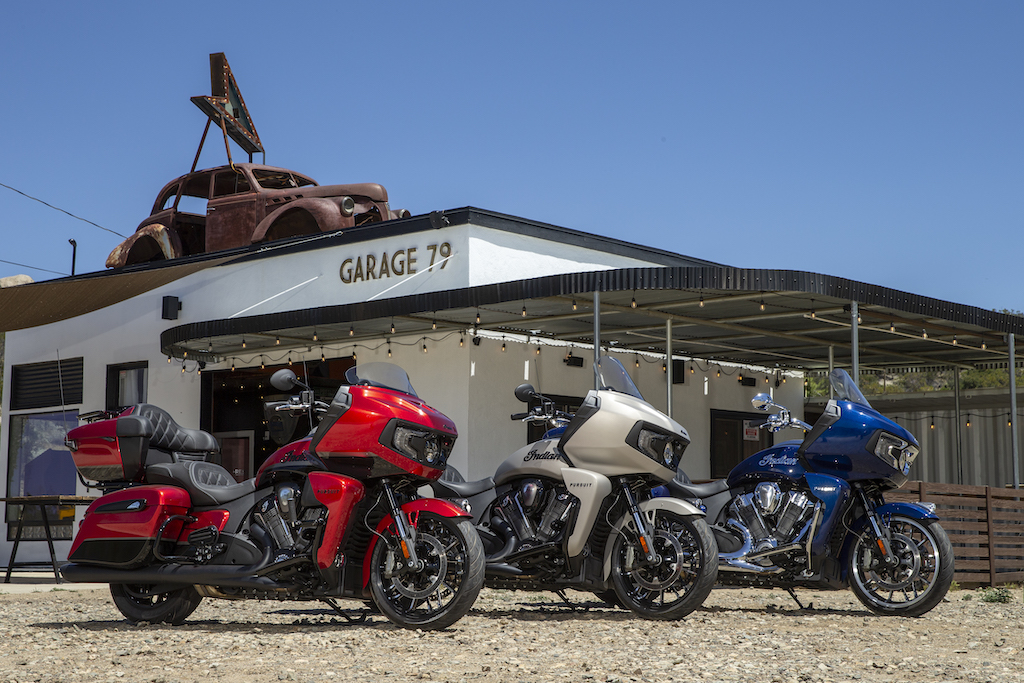 The $29,999 MSRP Indian Pursuit Limited and its $1000 more expensive Dark Horse edition is the Minneapolis outfit's latest big touring beast. Gaining much of its construction from 2020's Indian Challenger, the Pursuit houses the acclaimed PowerPlus 108 c.i. (1768cc) water-cooled V-twin that pumps out a claimed 128 lb-ft of torque and 122 hp and the same aluminum backbone chassis, but its dress is something far more formal than the Challenger's paired-back attire.
The Pursuit comes in with a six gallon tank of gas at a whopping 925 pounds and much of that extra girth is thanks to the expanse of 35 gallons of luggage capacity, the trunk/passenger backrest set-up and various bodywork upgrades.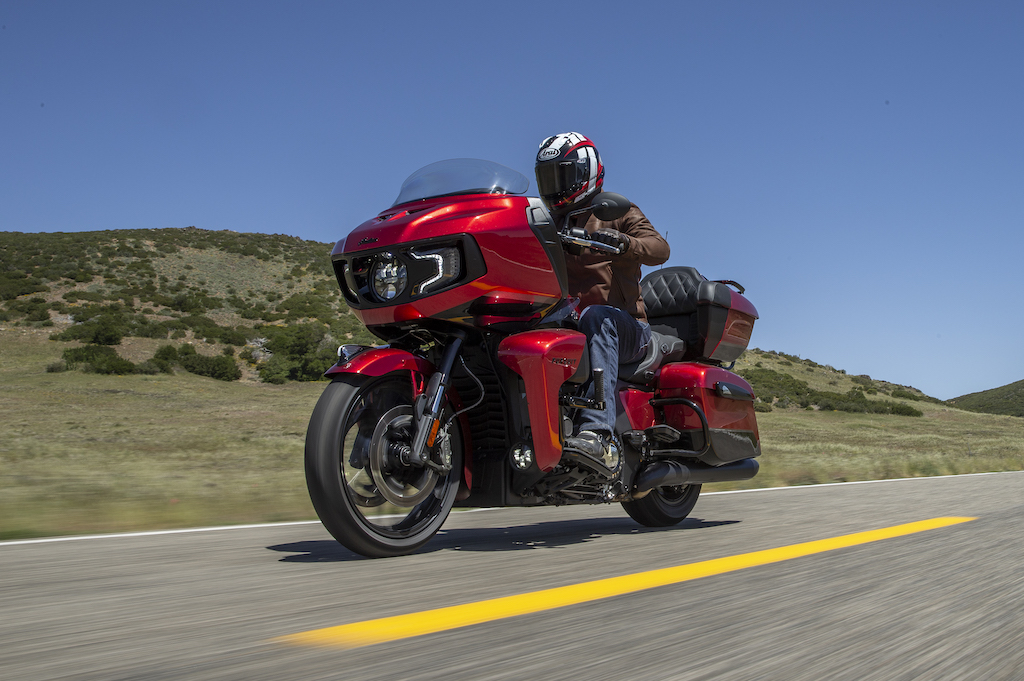 Make no mistake, the Indian Pursuit Limited is one massive motorcycle. But as is so often the case now with full dress tourers from the Stars and Stripes, the ride is anything but intimidating. Plan your corners appropriately and the Pursuit with its 5.1 inches of front and 4.5 inches of rear wheel travel will glide through the corners in an almost stately fashion. With 31 degrees of ground clearance, you've got all you'll need for the occasion but if you go pursuing too much sporty performance you'll be reminded very quickly of the chassis' limitations.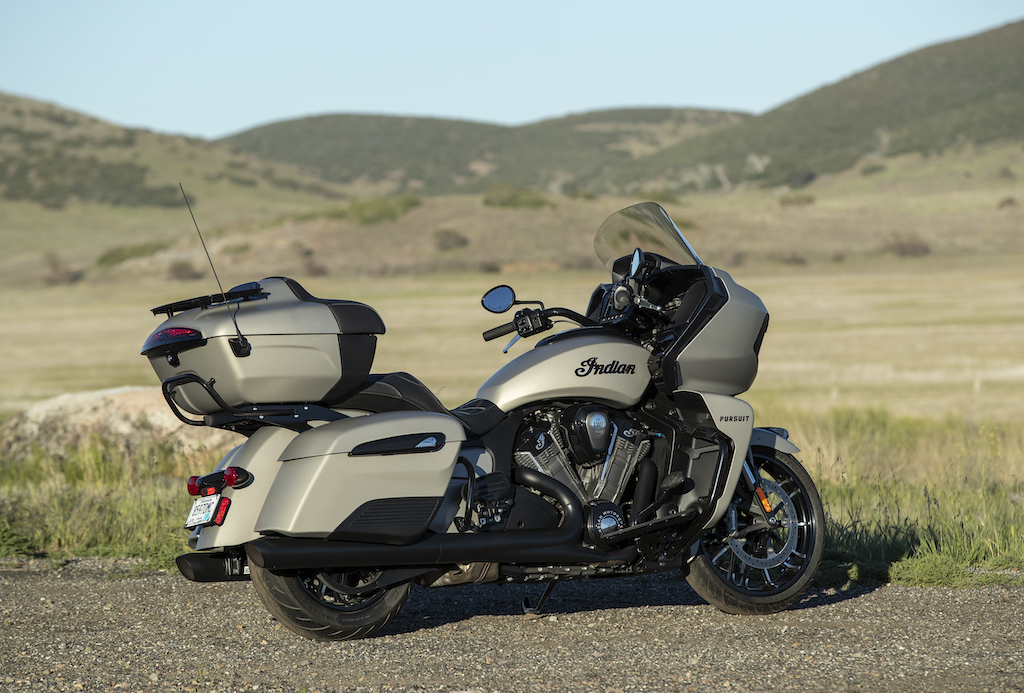 This is an opulent ride, shall we say. Our test bike was fitted with the $3000 optional Performance Package that came with electronically adjustable preload for the rear suspension, Smart Lean Technology (Indian's Cornering ABS and dynamic traction control system mitigated by a Bosch six-axis IMU), integrated driving lights and heated rider and passenger seats.
The electronic suspension adjustment makes a substantial difference to the Pursuit's road-holding capabilities. Jack the preload up on the shock and the Pursuit suddenly forgets about imparting the dreaded mid-corner wallow so familiar with bikes of this size. The chassis becomes taught and responds willingly to your inputs, so long as you know the limits of what you're asking.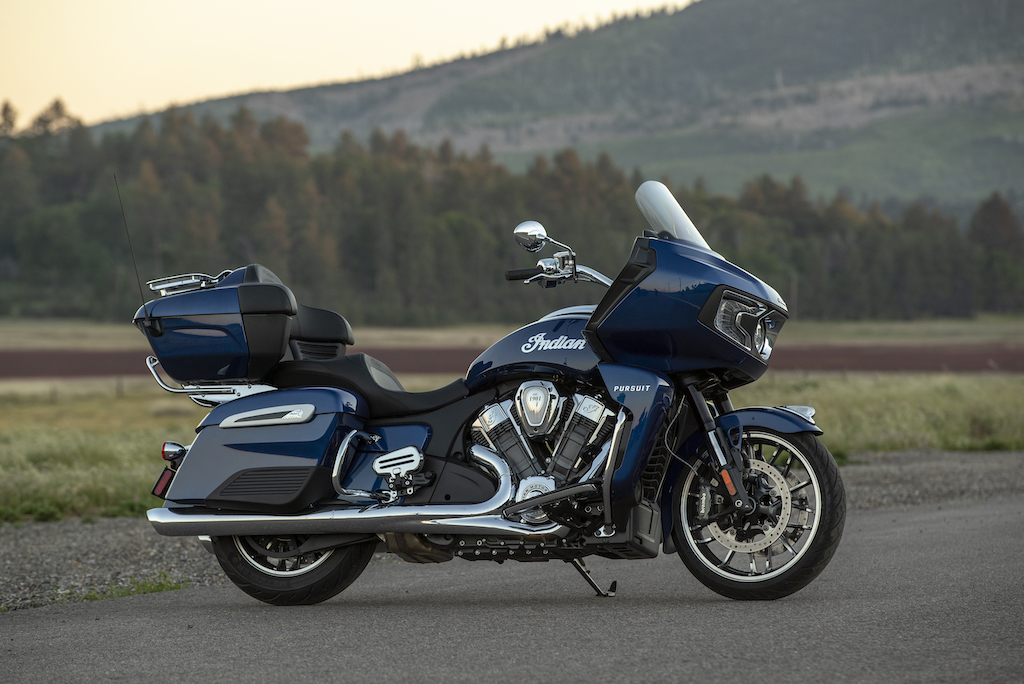 Indian has fitted its superb Ride Command suite of electronics via the seven-inch TFT dash. Apple CarPlay is there for those with iPhones but Android uses are not forgotten as Indian's own dash set-up is easy to understand and adjust via the touch screen that works with gloves.
It all combines to give the Pursuit rider an ideal machine on which to chug in those big miles with no particular destination in mind. The ride is ultra-smooth, not just from the suspension but the motor and the rider's seat, which maintains excellent comfort over a day's cruise.
The water-cooled Pursuit Limited and its slightly pricier Dark Horse models have Harley-Davidson's Road Glide firmly in its sight. And what better way to see this amazing country than behind the 'bars of an American V-twin?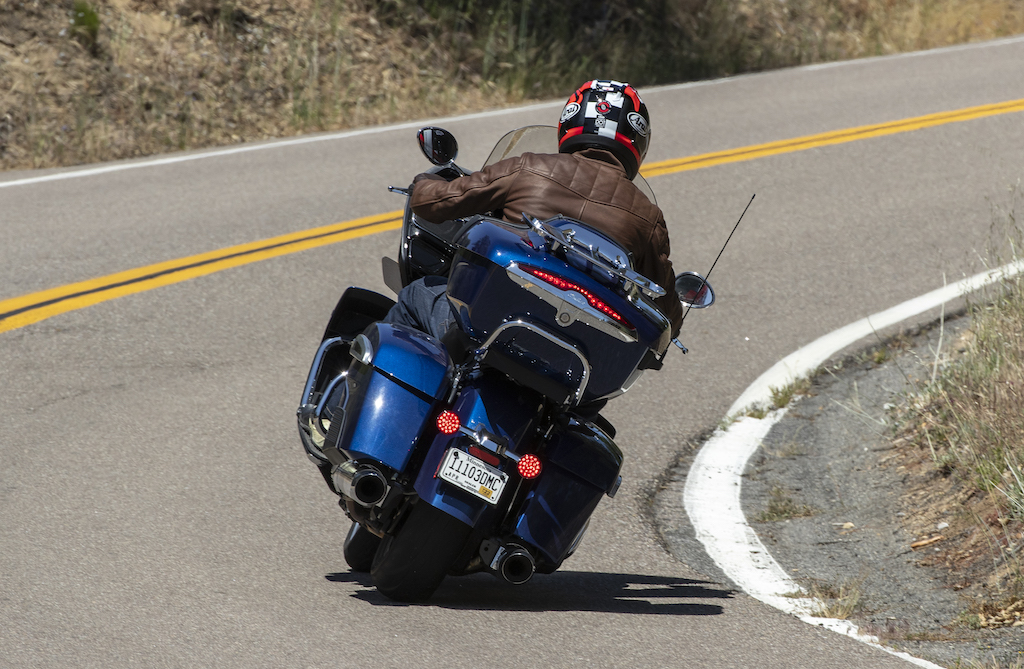 Images: Kevin Wing
---