Several months ago, Indian Motorcycles announced that their dominating, race-winning Flat Track weapon would be made available as a street production version for the masses. That day has come, as Indian has unveiled the new FTR 1200 and FTR 1200 S, in all of their glory.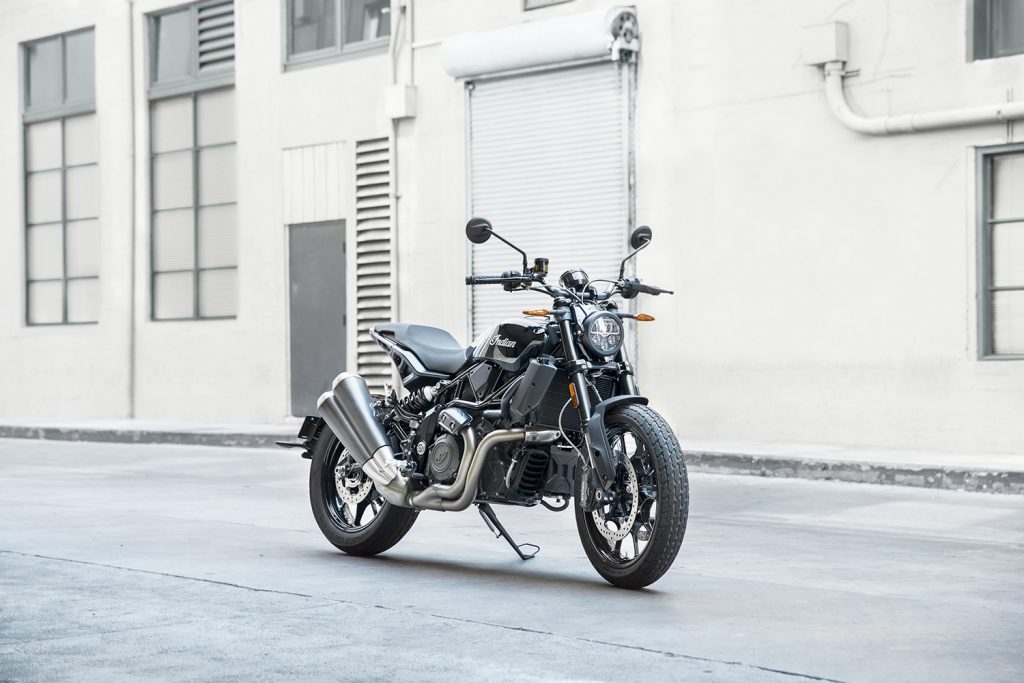 Inspired by Indian's championship winning FTR750 and the one-off, FTR 1200 Custom that debuted in 2017, the production FTR 1200 blend the lines of flat track weapon and street machine. Powered by a liquid cool, V Twin engine that produces 1203 cc 's, 85 pounds of torque, and an impressive 120 horses.
The FTR 1200 and FTR 1200 S are loaded with rider-friendly amenities that expand the rider experience. The list of features includes full LED lighting, a unique headlight that is native only to the FTR, ABD, cruise control, and fast charge USB port.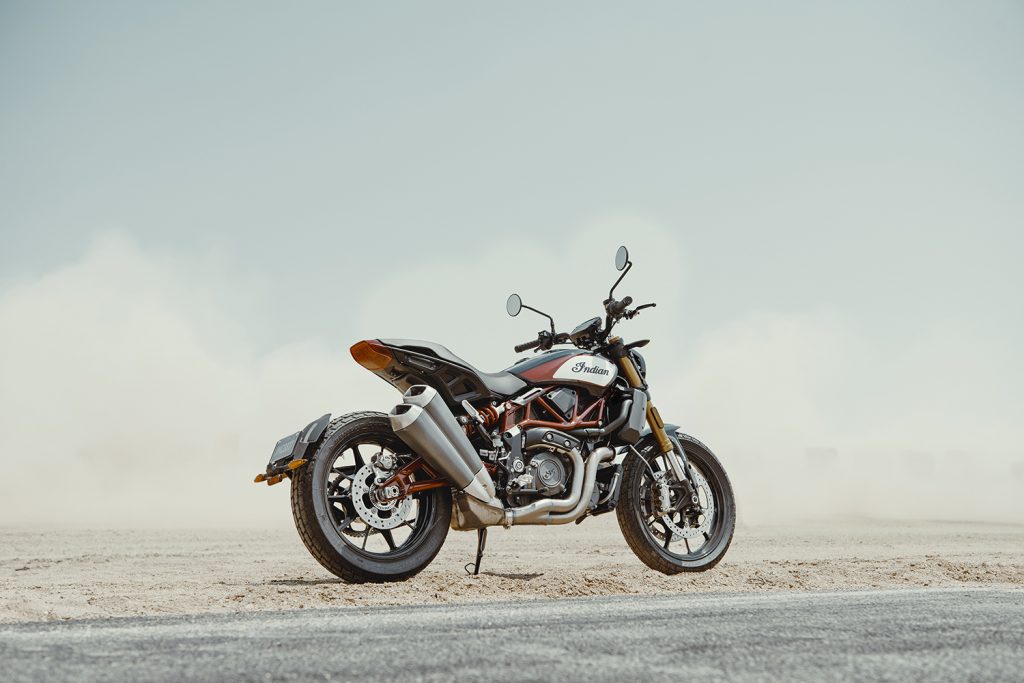 The FTR 1200 S offers a premium package complete with fully adjustable front suspension, a rear piggyback suspension, Ride Command LCD 4.3 inch touch screen with Bluetooth connectivity, lean-angle sensitive stability control, traction control and wheelie mitigation control. The FTR 1200 S is also equipped with three ride modes: sport, standard, and rain.
MSRP for the FTR 1200 begins at $12,999 and is available in Thunder Black. The FTR 1200 S starts at $14,999 and is available is a selection of color options that include an FTR750 race replica version.
Images: Indian Motorcycles
---