Give your Suzuki Hayabusa a facelift and improve its aerodynamics with the Z-Racing screen from Puig.
The Z-Racing line of windscreens for the Suzuki Hayabusa is based on balancing an aggressive stance with the comfort and functionality of the rider in mind. The screens are intended to be more aerodynamically efficient than the stock versions and have been extensively tested in the virtual wind tunnel. The result is an increase in both the aerodynamic efficiency (Cx) and aerodynamic protection for the rider by deflecting the wind that would otherwise strike the helmet and chest area.
The side channels of the Z-Racing screen gather airflow and send it sideways, diverting it from the rider's upper body. The average aerodynamic protection is 12.7% better than the stock Hayabusa screen, while in the "racing" position it is an impressive 61% improvement.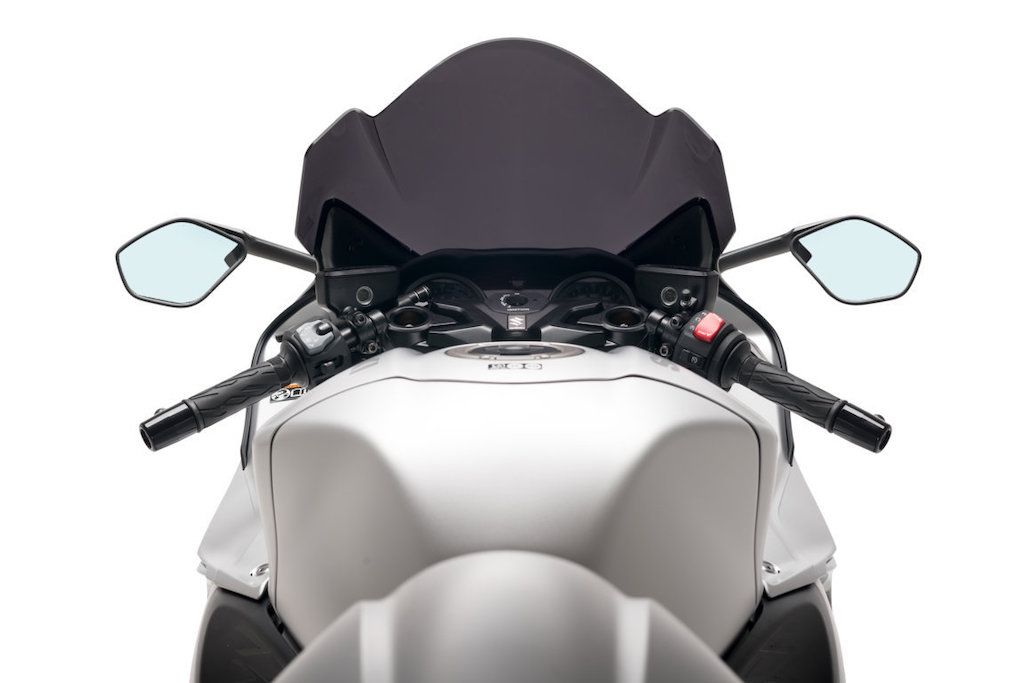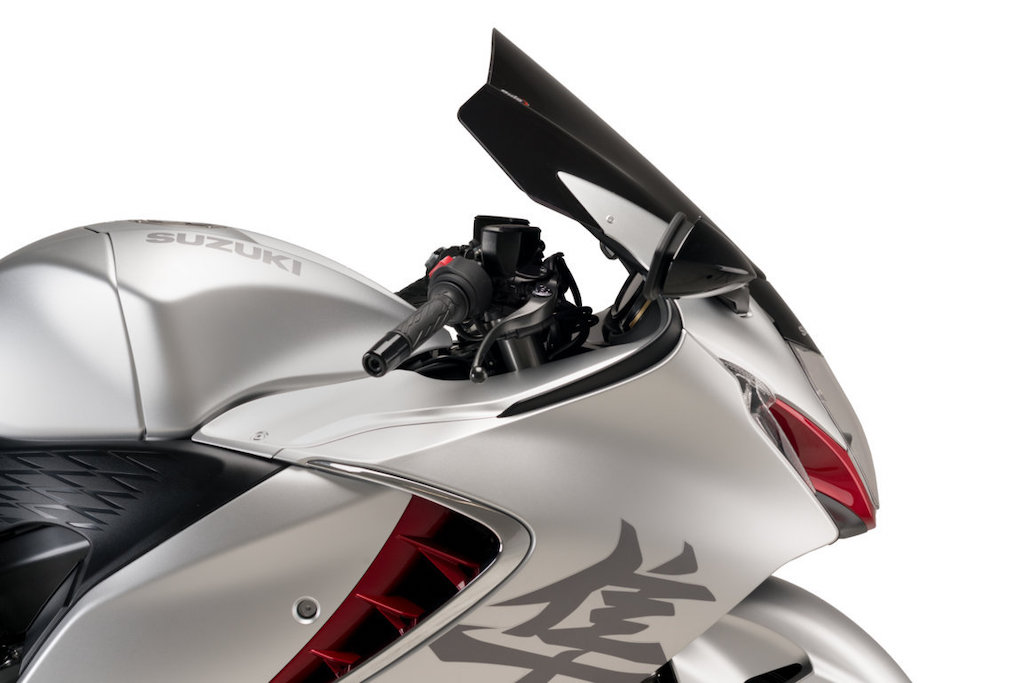 Composed of high-quality 3mm acrylic with a rounded 2mm edge, the Z-Racing screens are available in a selection of colors and ship ready to install.
Colors: Smoke, Dark Smoke, Clear, Black, Blue, Red, Orange, Carbon Look
Price: $115.83 – $127.42
Contact: https://puigusa.com
---