The Ducati MotoE project moves forward and a new video capturing the V21L Prototype in action at the Vallelunga Circuit.
Ducati will take the reigns as the sole supplier of motorcycles in 2023 for the FIM Enel MotoE World Cup. Several months ago, the Italian manufacturer debuted its prototype machine, the V21L at the Misano World Circuit, piloted by Michele Pirro.
The Ducati MotoE V21L makes its second public appearance in a new video released today. In the thrilling clip, the official Ducati MotoE test rider and former world champion, Alex De Angelis puts the V21L through its paces. The hum and buzz of the electric motorcycle at pace give all sorts of futuristic vibes. You can view the video below…
"Ever since we took the Ducati MotoE prototype to the track for the first time, development work on the project has never stopped, not even for a moment. The hard work of the whole team is paying off for the efforts made through continuous progress, which is giving us great satisfaction. In just four months, our prototype has already tackled the curves of some of the main Italian circuits, providing positive responses. There is still a lot of work to do, but the direction is certainly the right one." – Roberto Canè, Ducati eMobility Director.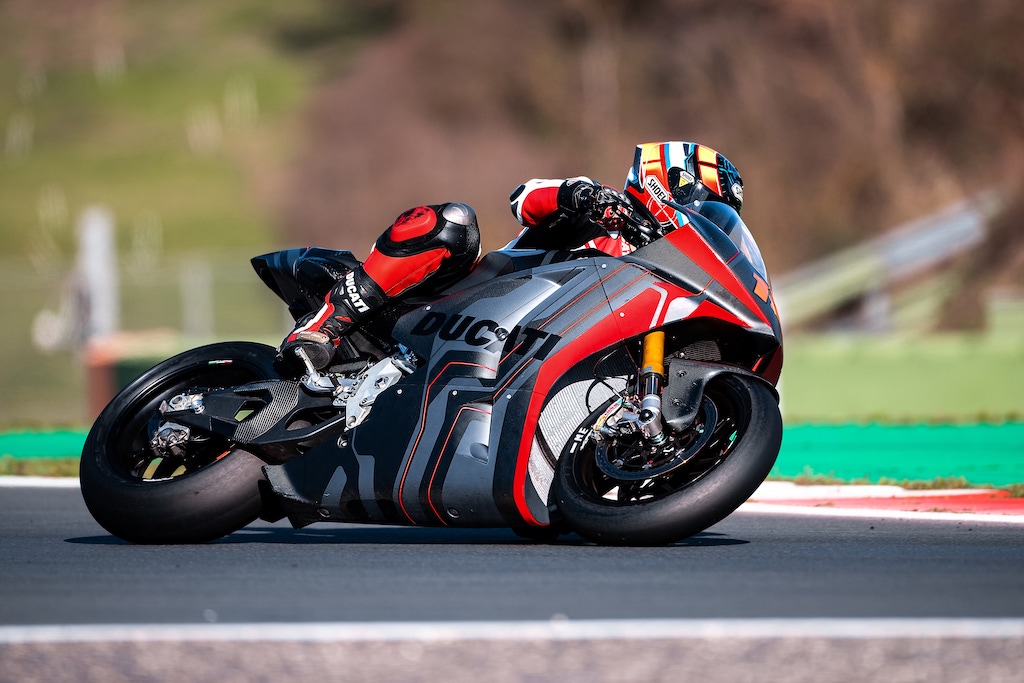 ---