BMW Motorrad throws out the chrome and black carpet in celebration of its centenary presented in the RnineT and R 18 100 Year Edition motorcycles.
BMW Motorrad turns 100 in 2023, and to celebrate, they've developed a new 100 Year Edition of their RnineT roadster and R 18 cruiser. Everyone loves a party and the Germans are no different.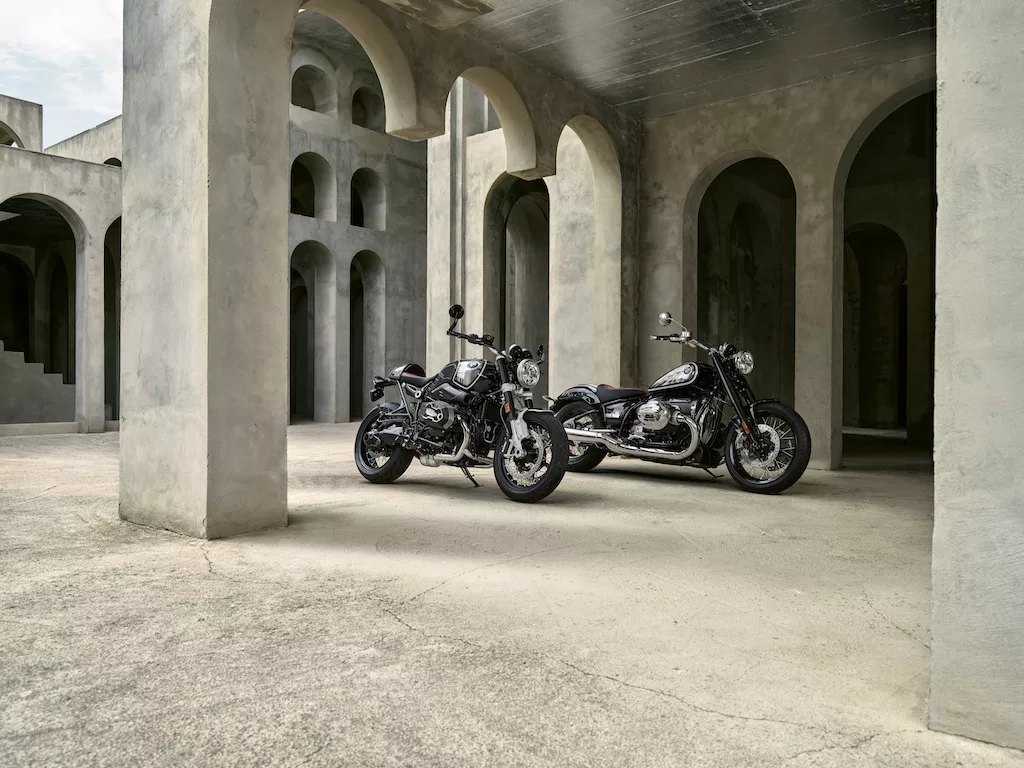 Priced at $19,995 MSRP for the RnineT and $18,990 MSRP for the R 18, these are essentially cosmetic upgrades compared to their standard brothers in the BMW lineup, but BMW has pushed the boat pretty far out to make sure these 100 Year editions live up to the badge.
Both machines are heavily chromed using what BMW dubs Classic Chrome, a complex chroming process involving multiple steps and electroplating baths where layers of copper, nickel, and ultimately chromium are applied.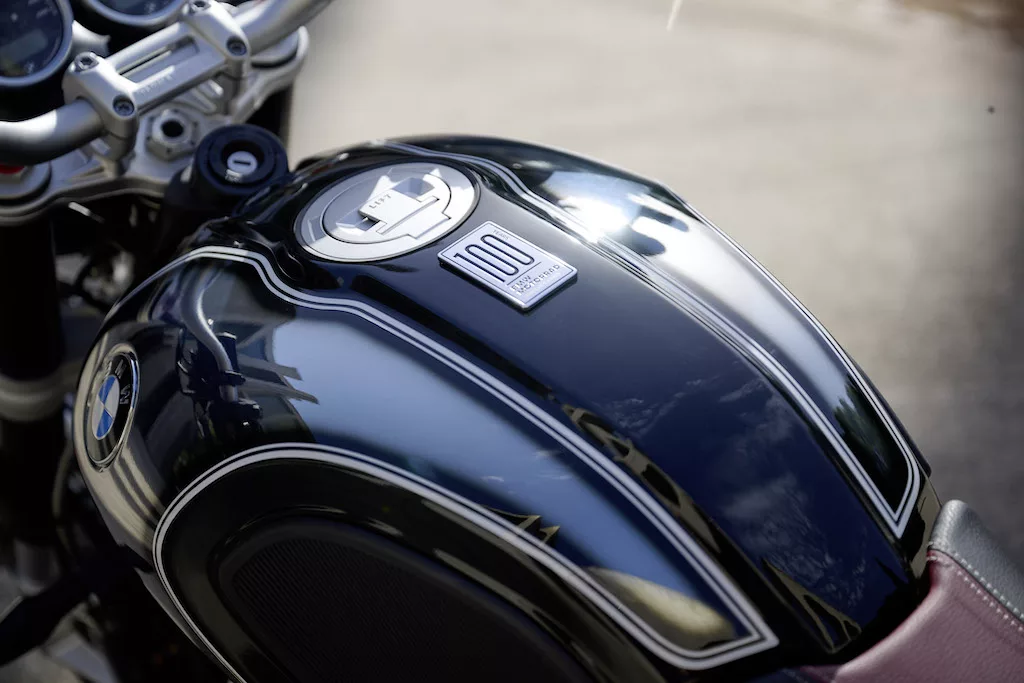 Finally, the finished chrome-plated piece, be it a tank or seat unit, is painted in several layers, with a final clear coat covering the work. Classic Chrome has been used on the RnineT's gas tank and rear seat cover and is finished with white double pinstriping, knee pads, and a 100 Year badge.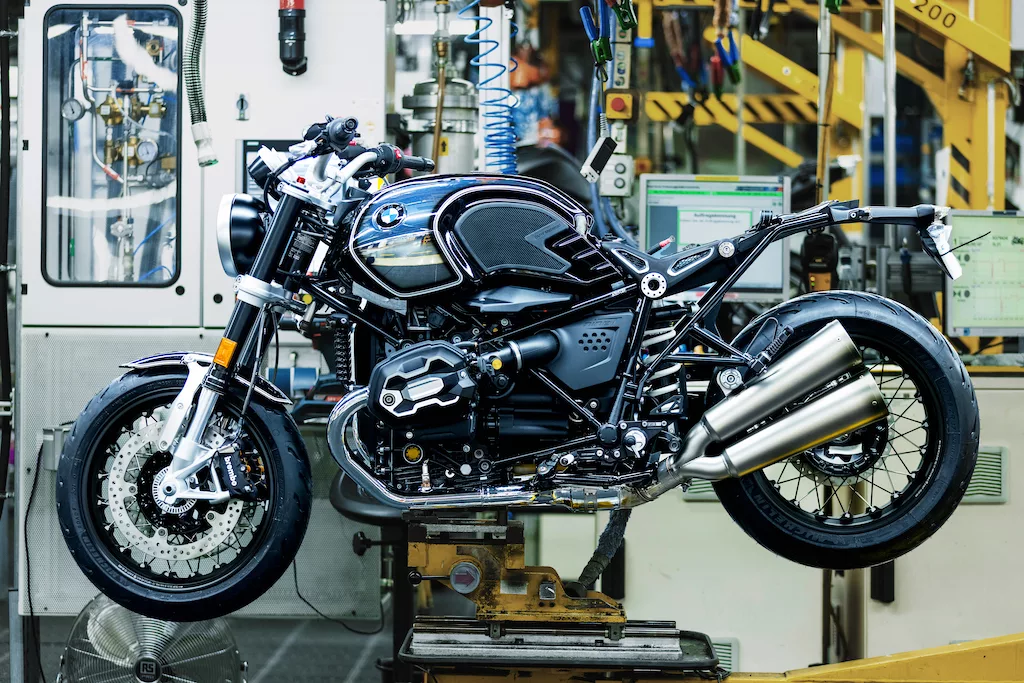 As for the R 18, it gets Classic Chrome on the handlebar fittings clamps, and weights, gear shift and foot brake levers, mirrors, brake master cylinders, brake calipers, engine cover, cylinder head covers, and intake manifold covers.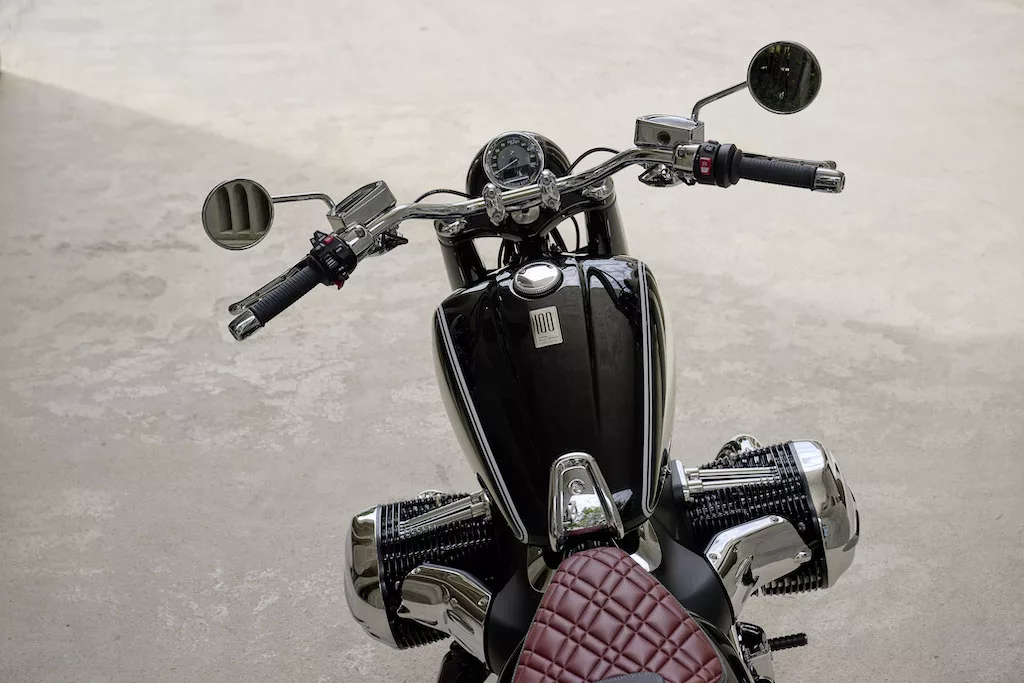 Black has been a traditional color of BMW Motorrad since those very early days last century and it has been extensively used on the fork tubes and intakes on the cylinder heads. The RnineT also gets access to various Option 719 components, including black wheels, milled cylinder head covers, adjustable hand levers, foot pegs, and passenger foot pegs. The 100 Years Edition also includes an adaptive turning headlight, heated grips, cruise control, and Riding Modes Pro.
For the R 18, black paint has been lashed onto the 1802 cc, 91 hp boxer motor, transmission housing, and rear axle drive.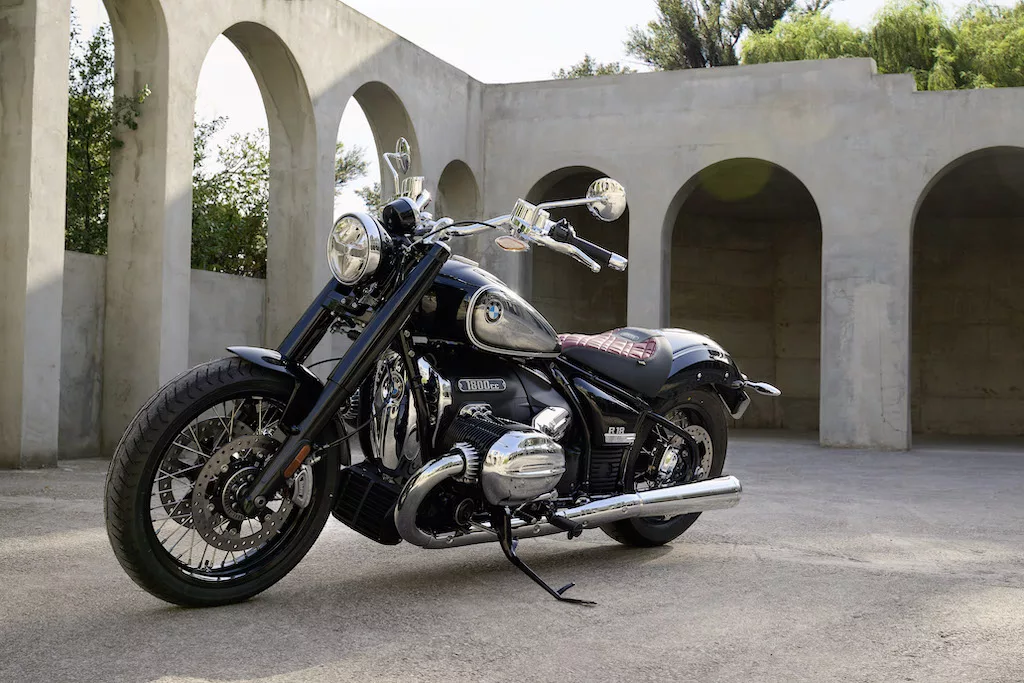 Interestingly, the paint is dubbed Avus Black, a nod to the incredible Avus track that ran down two parallel freeway lanes in Berlin and was characterized by an incredible 43-degree banking at the north end, the highest banking ever used in motorcycle or automotive competition.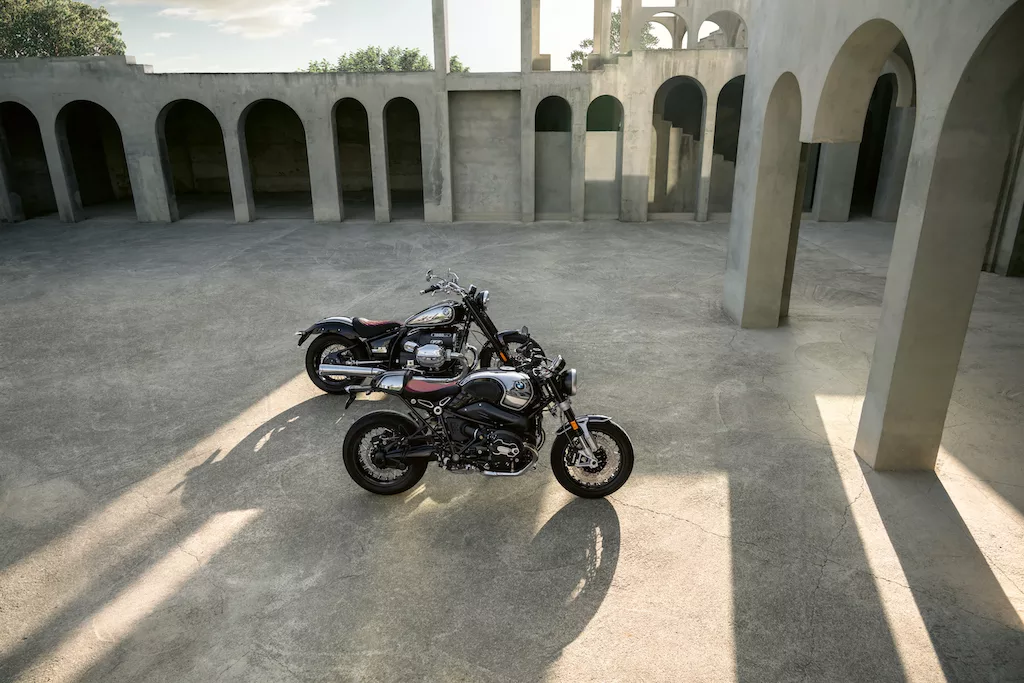 The BMW 100 Year Edition RnineT and R 18 will be on sale on BMW dealer floors in the first quarter of 2023.
---