MotoGP will skip the Australian GP this year due to ongoing Covid restrictions, but advances the Malaysian round by one week and adds a second Portimão round.
Covid restrictions have caused for FIM, IRTA and Dorna Sports to announce that Phillip Island will see no race action on the 2021 GP schedule. The Red Bull Australian Motorcycle Grand Prix is officially canceled. The decision to cancel the Australian GP was made due to the ongoing Covid-19 pandemic and resulting travel complications and logistical restrictions. Sorry, Aussies. But, GP is slated to return to the Phillip Island Grand Prix circuit in 2022.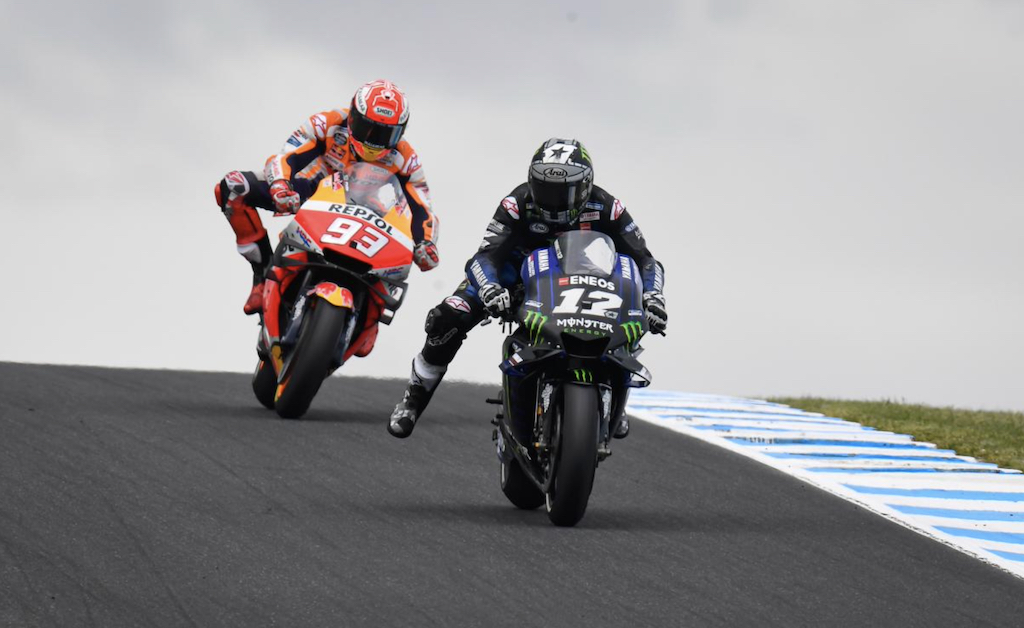 Further calendar updates include the reshuffling of the 2021 Malaysia Motorcycle Grand Prix. This race has been advanced by one week and now is scheduled for October 22 – 24 at the Sepang International Circuit.
Another calendar update includes the addition of a second GP in Portugal, November 5 – 7. The Grande Premio do Algarve will commence in Portimão at the Algrave International Circuit.
"I'm totally devastated that we're not hosting the Australian Motorcycle Grand Prix again this year at Phillip Island, especially with the form we've got with Jack Miller in MotoGP and Remy Gardner in Moto2, who could have been in a position to win the Championship overall at Phillip Island." – Mick Doohan, five-time 500cc World Champion and AGPC Board Member.
"All us riders are really disappointed that we won't be able to race at Phillip Island again this year – it's a really tough thing for everyone, but we understand the situation and it's the correct decision." "Everyone in the paddock loves to come to Australia and I always feel proud of my home country when we get to host MotoGP, because everyone loves that track and that event so much. So, fingers crossed things can change for 2022 and we can ride at one of the best tracks in the world and in front of the awesome fans there." – Jack Miller.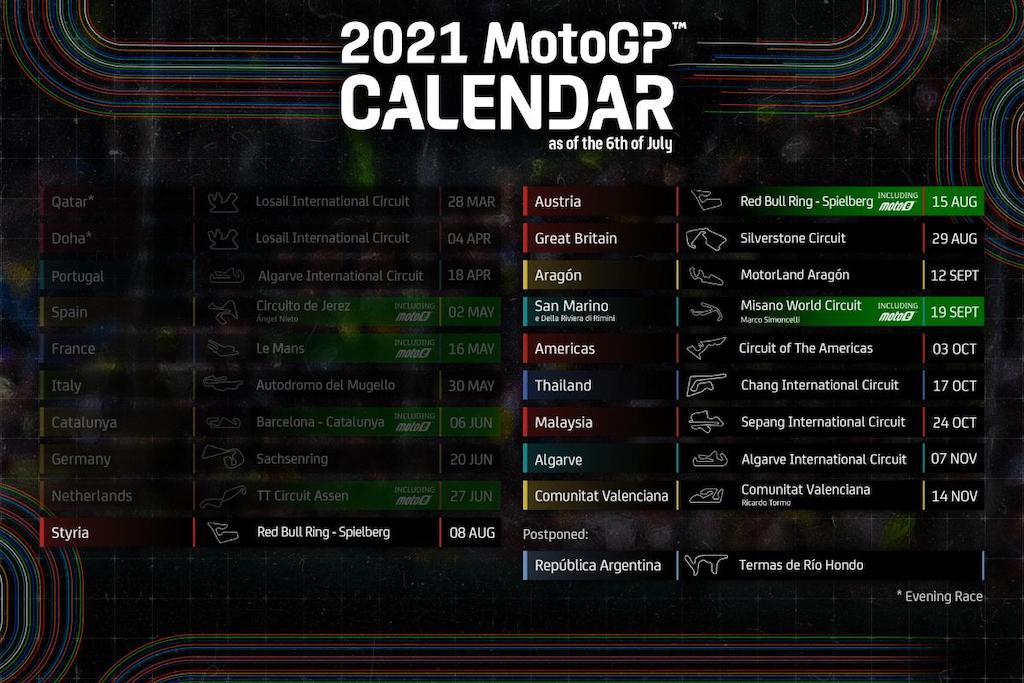 ---