The 2017 MotoAmerica Superbike Champion, Toni Elias, will replace the injured Kyle Wyman for the Weathertech Raceway Laguna Seca round.
While Kyle Wyman Racing team owner and rider Kyle Wyman has been pulling double duty competing in the HONOS MotoAmerica Superbike Series and the Mission King Of The Baggers Series. Currently, Wyman is leading the championship points in the King of the Bagger Series. This is despite the fact that Wyman is still recovering from an injury sustained during the second superbike race of the Road America round. Focusing his efforts on the King of the Baggers championship crown, Wyman has charged superbike duties to the 2017 MotoAmerica Superbike Champion and 2010 Moto2 World Champion, Toni Elias.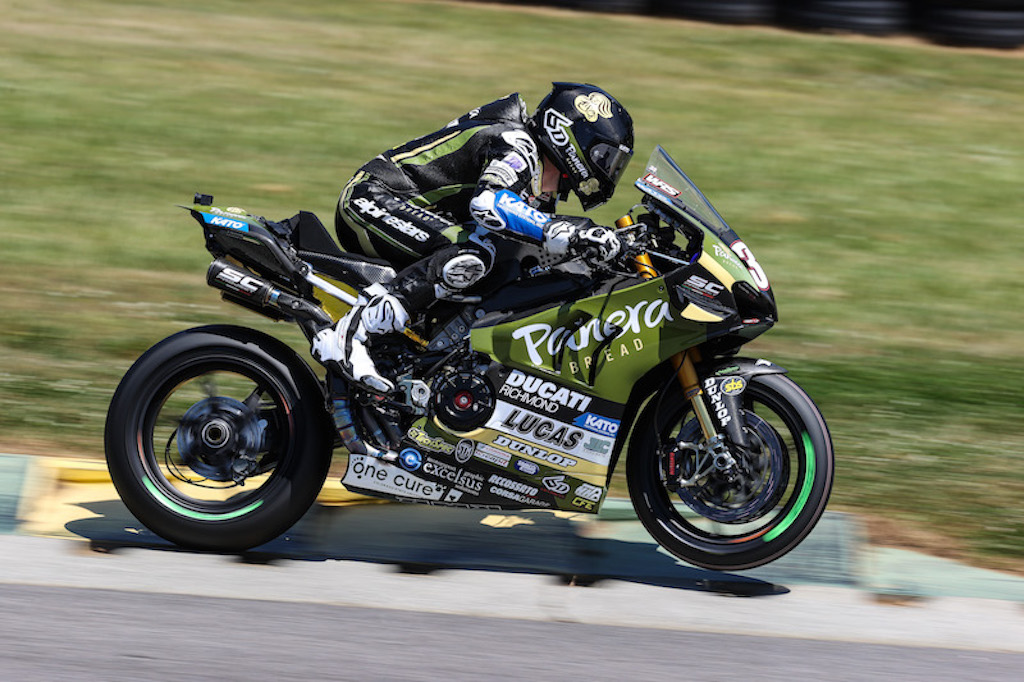 Toni Elias will pilot the Kyle Wyman Racing Panera Bread Ducati Panigale V4 R at WeatherTech Raceway Laguna Seca, a circuit that Elias is very familiar with. During his MotoAmerica tenure, Elias racked up three superbike race wins and seven podiums that include two second-place finishes plus a third-place finish at the 2021 series tripleheader. That tripleheader was the last time that Toni Elias raced in competition, as he has enjoyed family time in his semi-retirement… Until now. Elias is gearing up for the MotoAmerica GEICO Motorcycle Superbike Speedfest at Monterey as a replacement rider for the injured Kyle Wyman and making his MotoAmerica debut onboard a Ducati.
"I'm very happy to welcome Toni Elias to KWR as a replacement rider for the Laguna Seca round on the KWR Ducati Superbike. Toni brings a wealth of experience both in MotoAmerica and abroad, and it is an honor to be in a position to field a rider and world champion of his caliber. Toni is a great guy who we've missed this year in the paddock, so I'm really happy that I can welcome him back to MotoAmerica. There were a lot of factors we sifted through to arrive at our decision and it wasn't one I've taken lightly. I want him to have fun and enjoy the bike and the experience, and I'm sure we will learn something along the way while I focus on the third and final round of the King of the Baggers championship." – Kyle Wyman.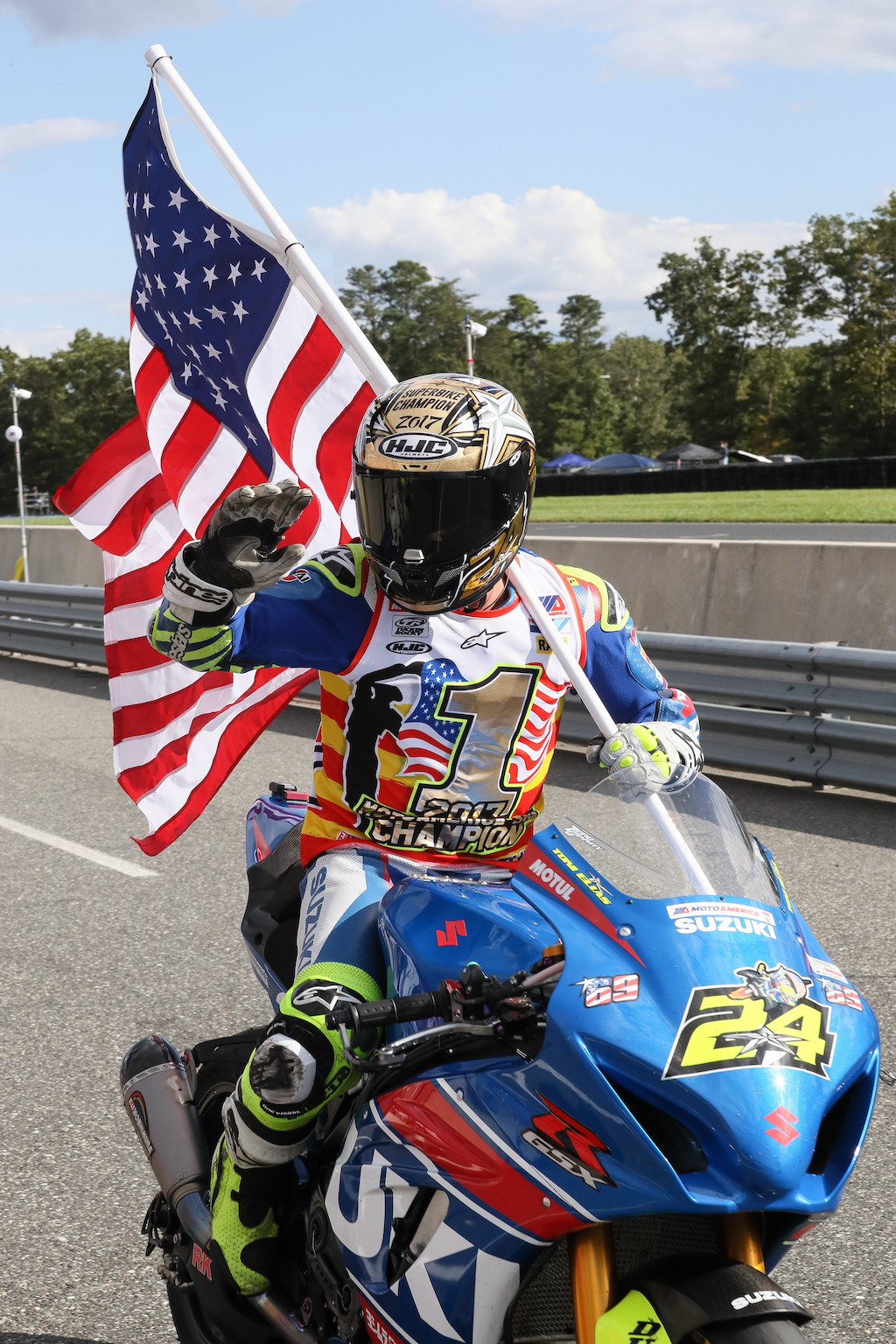 "I'm really happy and really excited because Kyle has given me this opportunity to comeback to a racetrack with a good bike. I've been coaching since the last race in Laguna (Seca), but when you coach you are riding at 10, 20 percent of what you can go in a race. It's been low speed and calm, so I need this energy. I need to take a good bike and keep my 100 percent on the racetrack and that is why I am super grateful to Kyle for thinking about me. It's not about the result, it's about having fun and if I can be some help and give some good information to Kyle, it's perfect. I know he will come back soon so I wish him a fast recovery because this is his bike and his team. It will be very nice to go back to the paddock as a racer and this time I will come with Kristy, with the kids. This is something that makes me really happy. To share the race weekend with my family. I think will be very special and, of course, Laguna is always amazing to race this iconic track and I'm looking forward to seeing me on a Ducati." – Toni Elias.
---