SBI Magazine Featured Motorcycle Rider Nina Thoma from Munich, Germany. Do you want to be a featured rider in SportBikes Inc Magazine?
Featured Rider: Nina Thoma
Current city, state: Munich, Germany.
Number of years riding: 4 years.
Riding Style: Mainly track but also street, of course.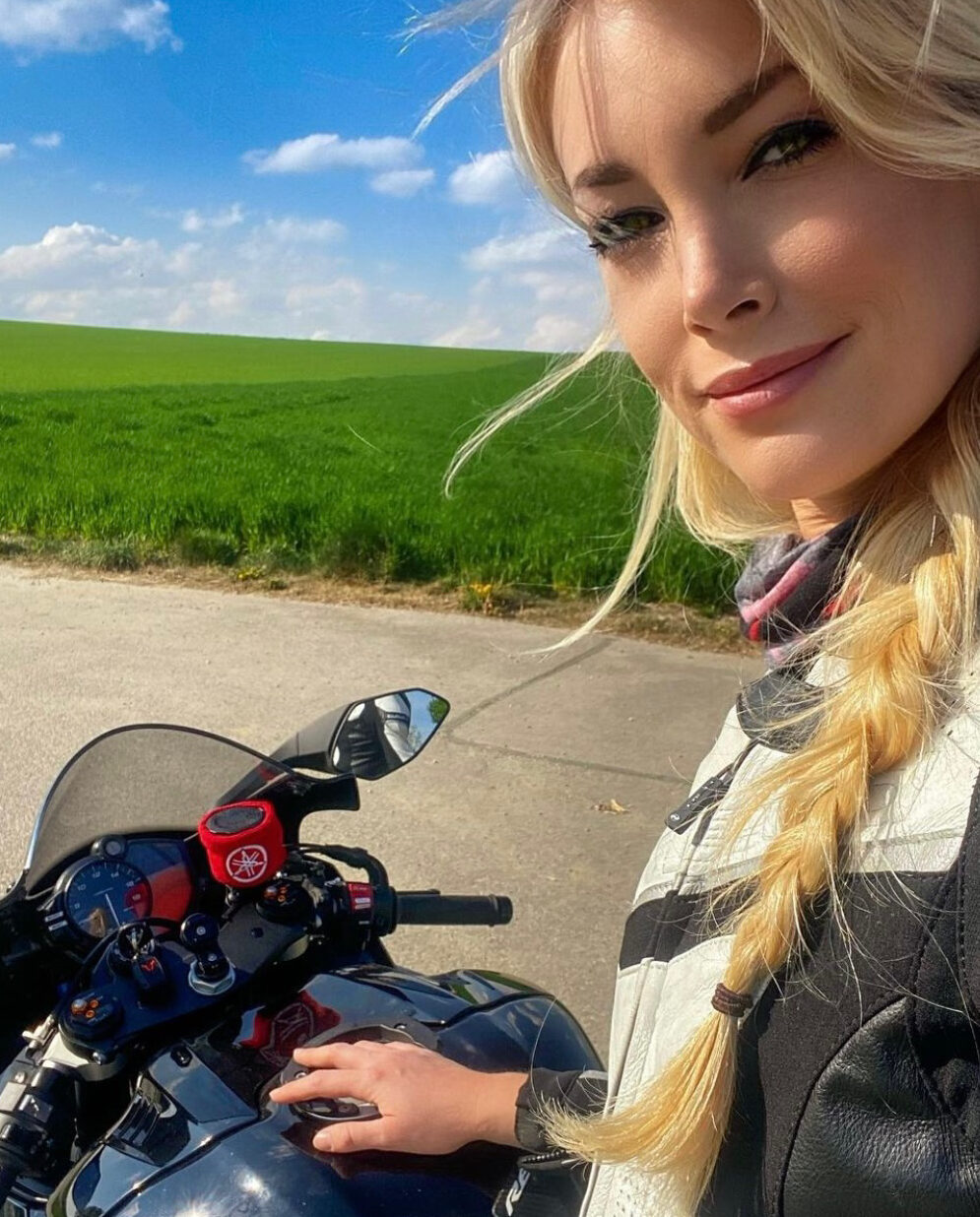 Your Current Bike/s: We have a few bikes. I mainly ride my Yamaha R6 Rj27 on the track and Triumph Daytona 675R on the street.
Occupation: Online Marketing Specialist.
Favorite mod/accessories on your bike: The LeoVince complete racing exhaust on my R6 for obvious reasons.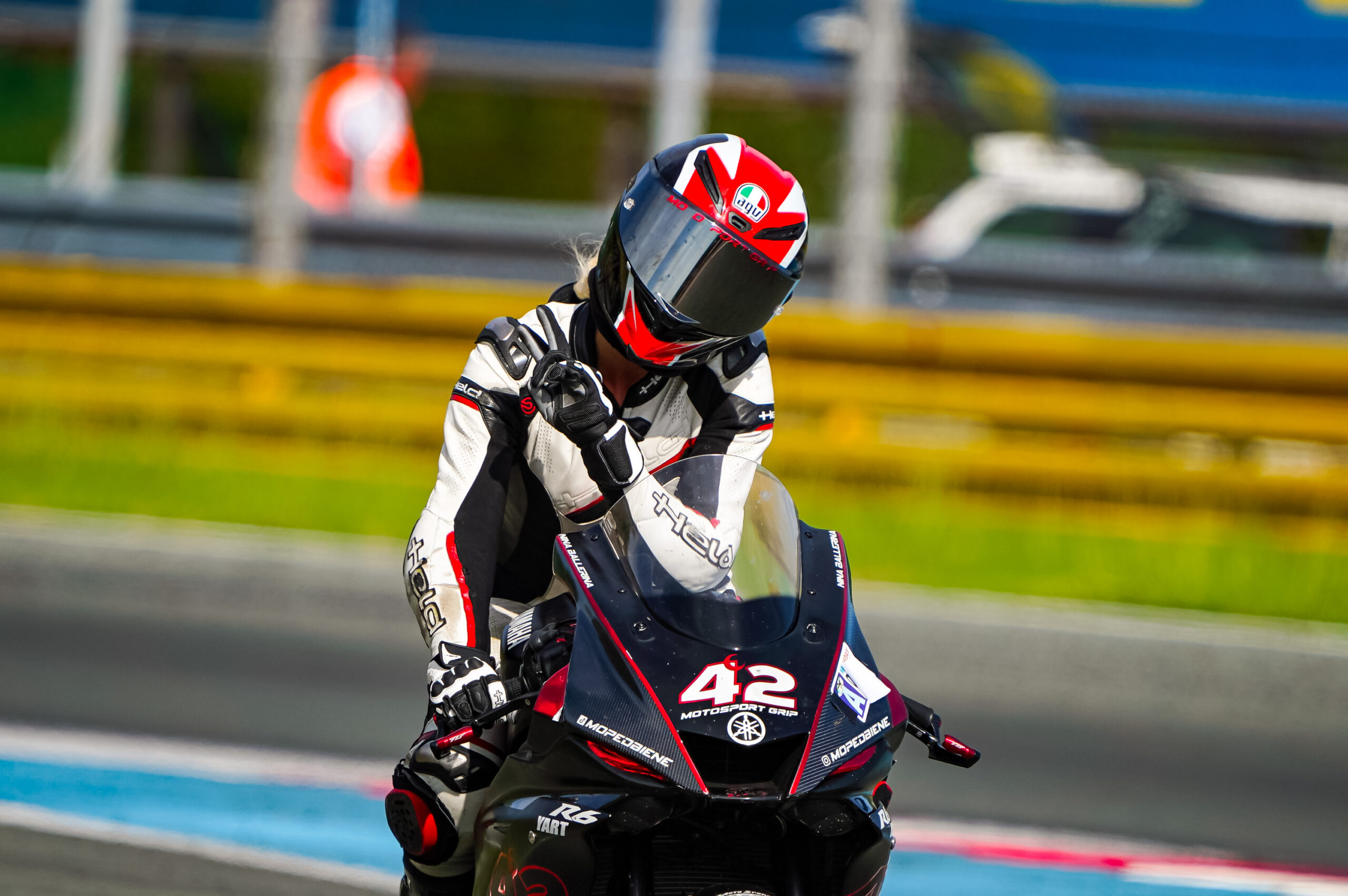 Favorite piece of riding gear: My Held Bikerfashion one piece leather suit. Saved me already twice and still holding on!
Most memorable ride: My first time on Grobnik Circuit in Croatia. I'll never forget the feeling!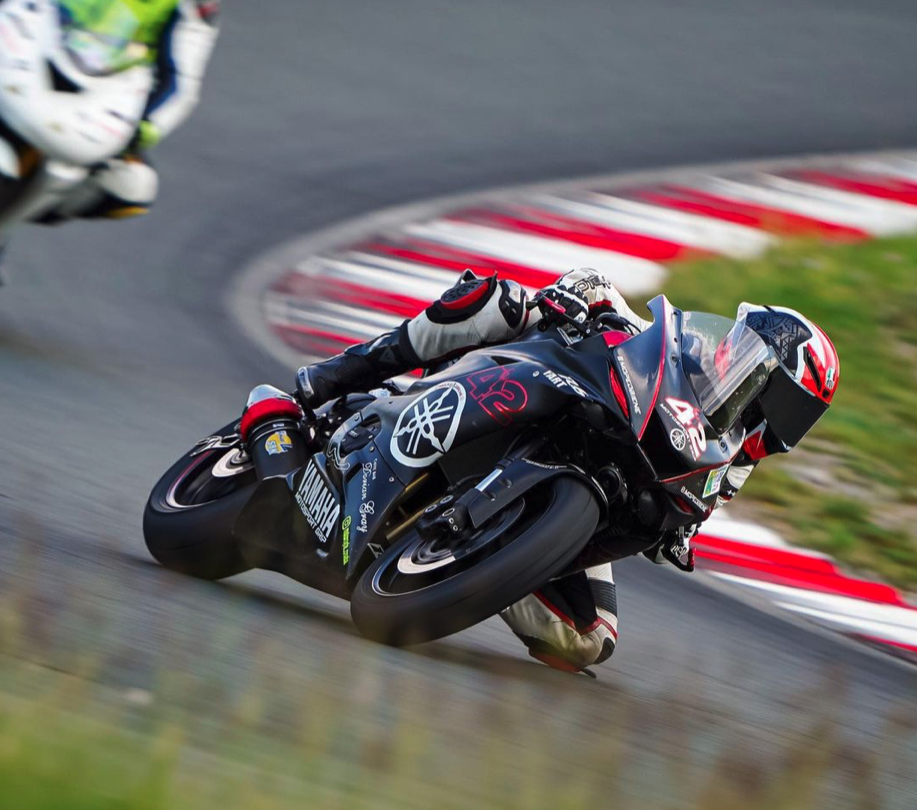 If you would like to be profiled in SBI Magazine, please email info@sportbikesincmag.com.
---